Season: Annual
USDA Zones: 3 - 10
Height: 3 - 4 inches
Bloom Season: Late spring to late summer
Bloom Color: Scarlet
Environment: Full sun
Soil Type: Well drained, loamy, pH 5.8 - 6.2
Deer Resistant: Yes
Latin Name: Portulaca Oleracea
Temperature: 68 - 74F
Average Germ Time: 4 - 6 days
Light Required: No
Depth: Do not cover seed
Sowing Rate: 4 - 5 seeds per plant
Moisture: Keep seeds moist until germination
Plant Spacing: 12 - 14 inches


Purslane (Portulaca Oleracea Toucan Scarlet Shades) - Portulaca oleracea are a favorite warm season tender perennial that are very popular throughout Florida. We consider them an annual for most purposes. This purslane is perfect for growers who want an economical and reliable seed grown purslanes for baskets and containers. This healthy, easy-care series requires little or no plant growth regulators and there is no need for pinching. These succulent plants deliver great holding and vibrant flower colors and easy-care nature. The colorful scarlet buds develop into 2 inch blooms. Purslane is heat-loving and drought-tolerant. The Toucan variety of purslane performs well in mixed containers, baskets and garden beds. Well-suited to container gardening.
These Portulaca Oleracea Are...
A favorite warm season tender perennial that is very popular throughout Florida!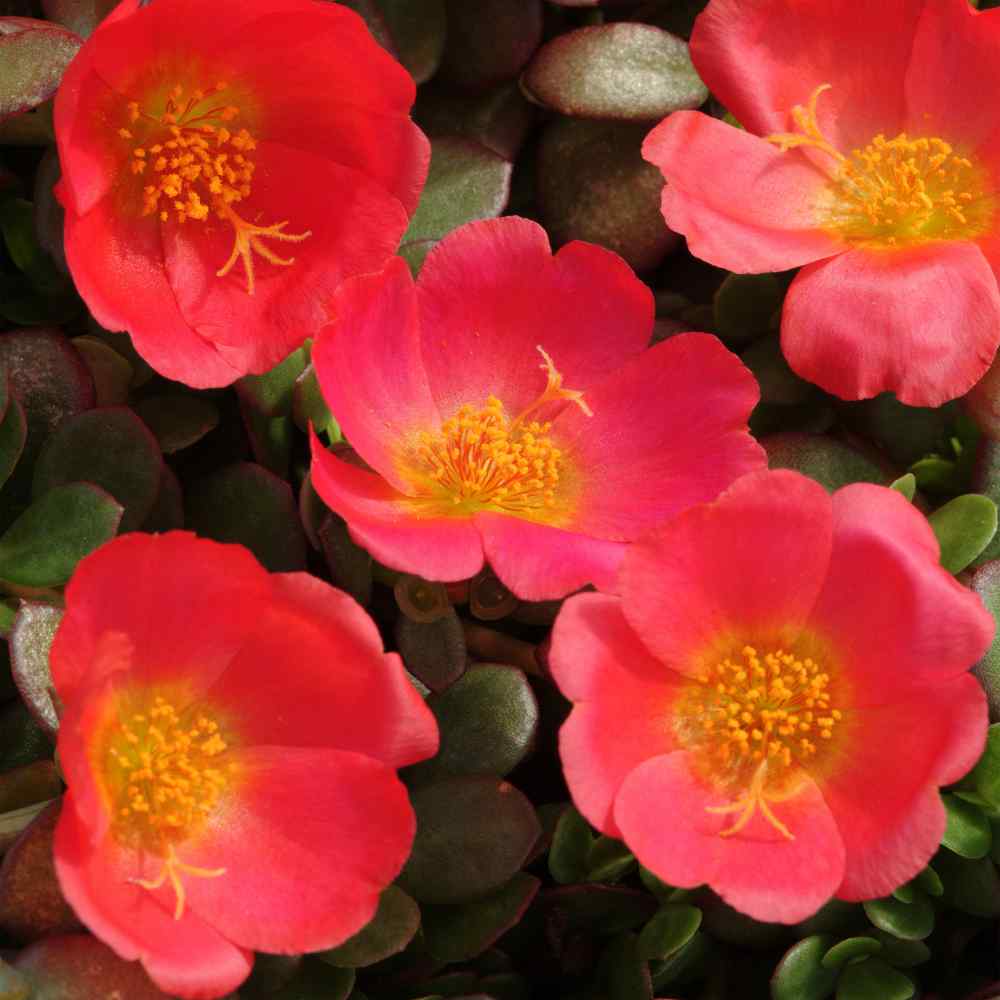 Purslane Seeds | Scarlet
How to Grow
Sow Purslane seeds 6 - 8 weeks before transplanting in individual pots or cell packs. Press seed into soil, but do not cover. The seeds need light to germinate and need to be kept at a temperature of 75 - 80°F. Germination usually takes about 4 - 6 days.
Sowing Rate: 4 - 5 seeds per plant
Depth: Do not cover seed
Moisture: Keep seeds moist until germination
Average Germ Time: 4 - 6 days
Plant Spacing: 12 - 14 inches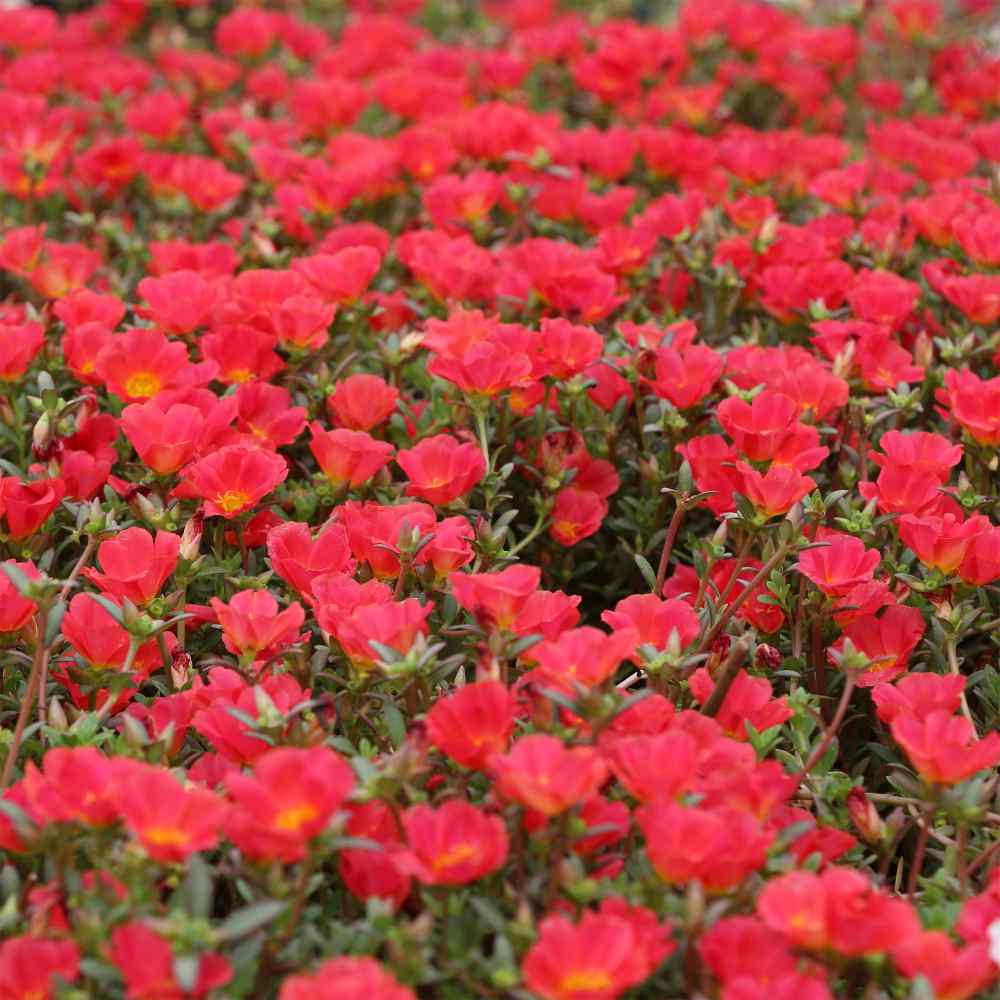 Herb Specifications
After all danger of frost has passed, transplant seedlings into the garden 12 - 14 inches apart.
Height: 3 - 4 inches
USDA Zones: 3 - 10
Season: Annual