Fountain Grass Seeds - Chinese
Season: Perennial
USDA Zones: 5 - 9
Height: 36 inches
Width: 20 inches
Foliage Color: Deep green
Flower Color: Brown to black
Growth Rate: Moderate
Fall Color: No change
Soil Requirement: Well-drained soils, pH 5.8 - 6.8
Environment: Full sun
Temperature: 72F or warmer
Average Germ Time: 14 - 21 days
Light Required: Yes
Depth: Cover seed lightly with vermiculite
Sowing Rate: 3 seeds per plant
Moisture: Keep seeds moist until germination
Plant Spacing: 32 inches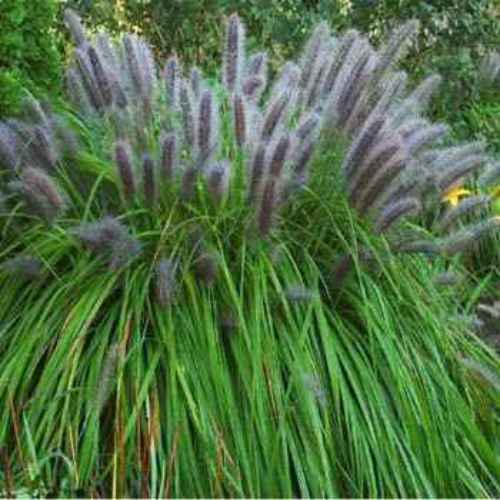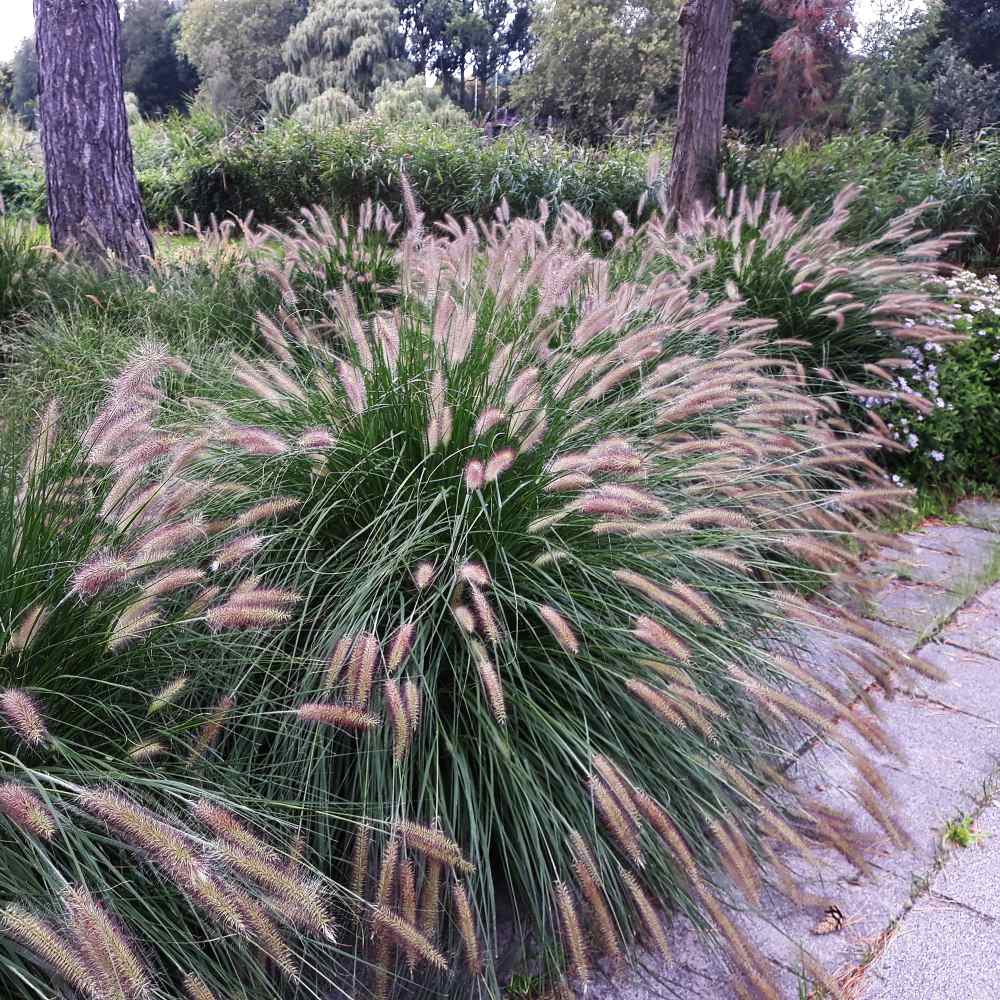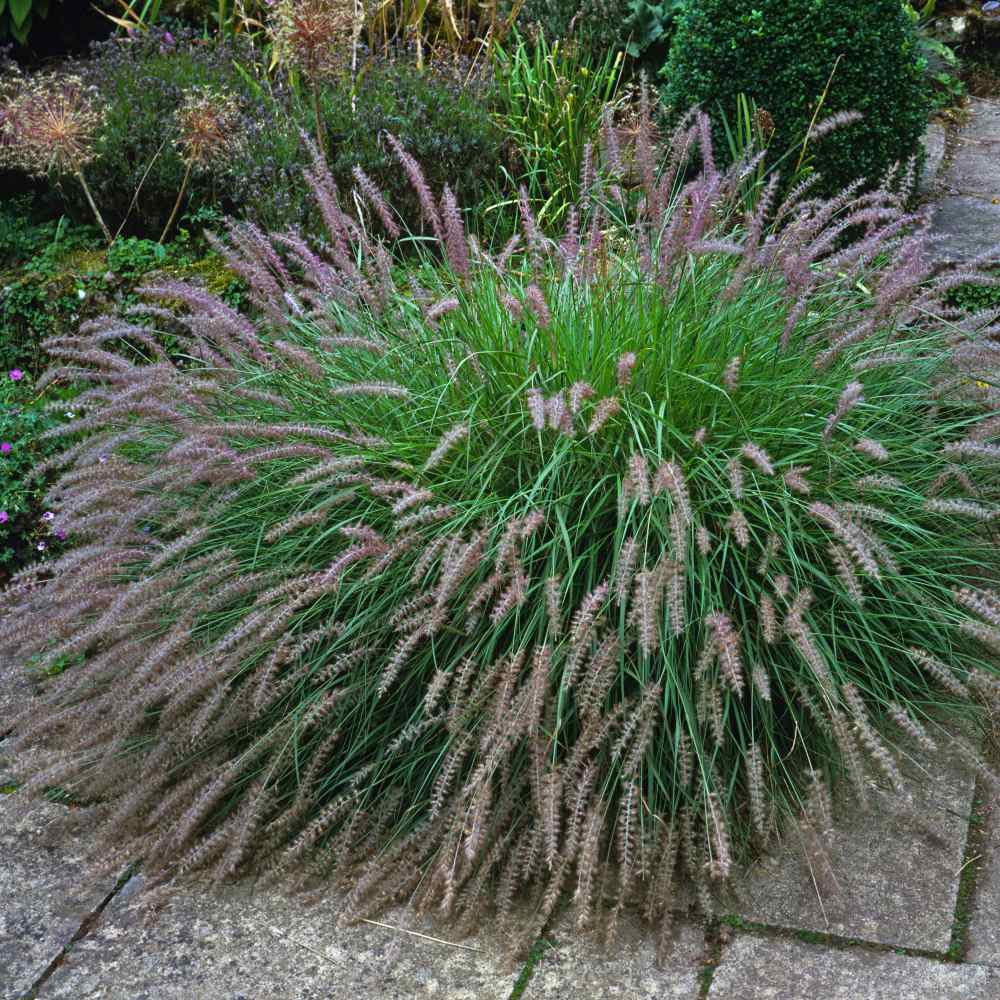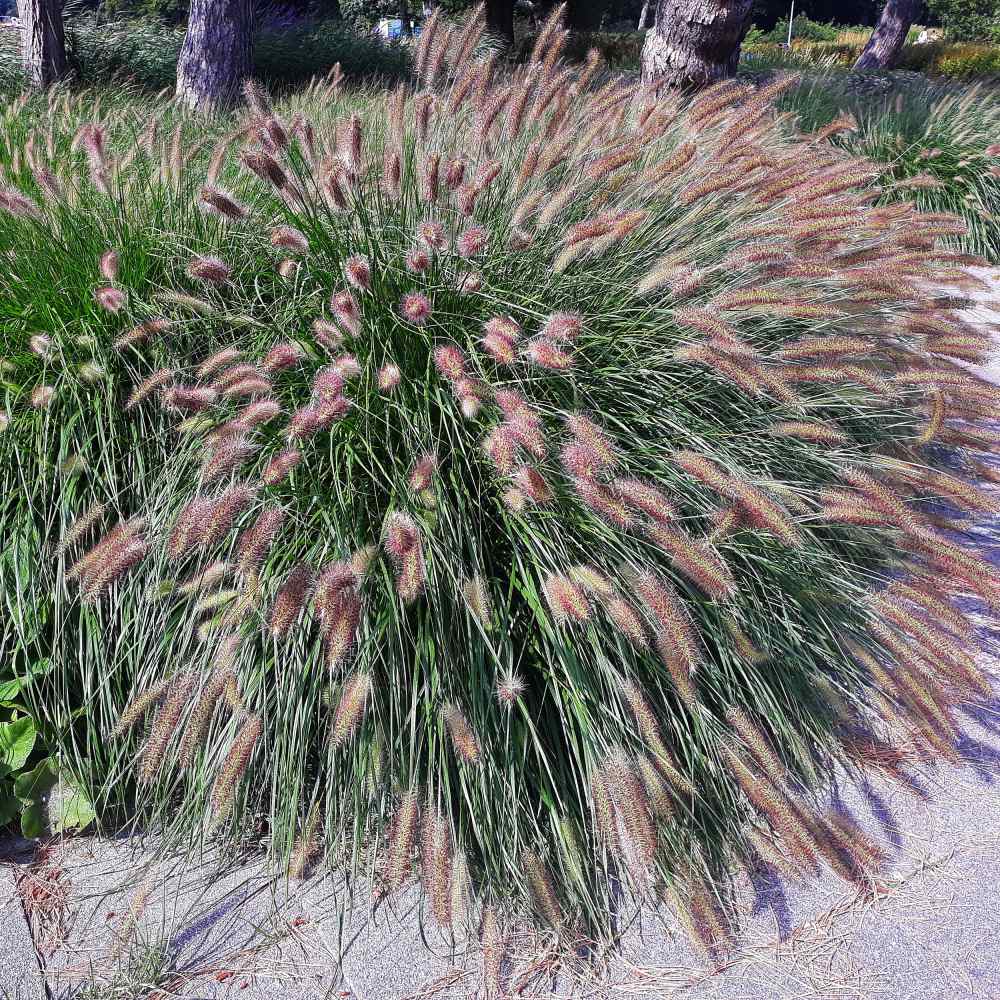 Fountain Grass (Pennisetum alopecuroides Viridescens) - Easily grown from Fountain Grass seeds, this beautiful variety is commonly called Black Fountain Grass or Chinese Fountain Grass. This black ornamental grass has fuzzy flower spikes that are a smoky purple-black color, and they emerge in late summer and contrast nicely with the fine, deep green foliage. Pennisetum alopecuroides Fountain Grass makes a wonderful accent in the sunny landscape, or plant it in drifts for a massed effect. The ornamental grasses will dance and sway in the breezes. This ornamental grass does best in the northern regions or areas with cooler summers.
Ornamental grass care includes cutting the plants back in the spring to allow new foliage to grow, and a modest fertilizer also put down in the spring will keep the plant healthy. Once established, Fountaingrass is a very hardy, drought tolerant plant that will withstand most any soil type except for poorly drained soil.
How To Grow Fountain Grass From Ornamental Grass Seed: Start Fountain Grass seeds indoors in the late winter. Use pots or trays filled with moist seed starting mix. Sow the ornamental grass seeds on the moist soil and lightly cover. When the seedlings are large enough to handle, transplant them into a larger pot for continued growing. Harden the ornamental grass plants off for 10 days or more before transplanting outside once frost danger has passed.