Season: Annual
USDA Zones: 4 - 8
Height: 12 inches
Bloom Season: Summer
Bloom Color: White
Environment: Full sun
Soil Type: Moist, well-drained, pH 6.1 - 7.5
Deer Resistant: Yes
House Plant: No
Latin Name: Ageratum Mexicanum





Ageratum (Ageratum Mexicanum White) - This popular annual is smothered with soft, puffy, white flowers. It fills beds quickly and blooms continuously throughout the summer. Ageratum plants are vigorous, free-flowering, fully branched and mounded. The flower seeds establish quickly and the plants spread up to 12 - 15 inches in the landscape. Commonly called Floss Flower, this variety is highly recommended for commercial landscapes. It has outstanding garden performance in borders or containers with flowering all summer.
Great Garden Performer
The White Ageratum has outstanding garden performance both in borders or containers, and flowers all summer long!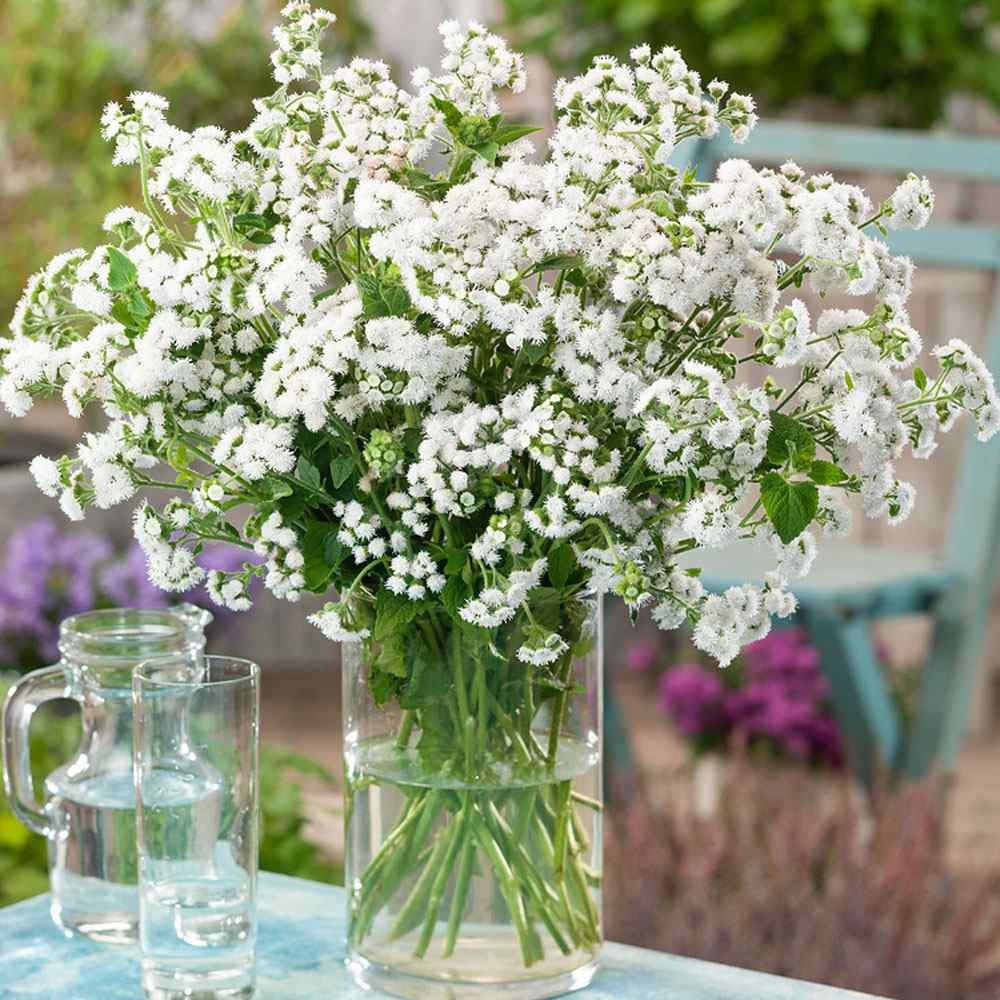 Ageratum Seeds - White
How to Grow
Start your Ageratum seeds indoors about 8 - 10 weeks before the final frost. Fill a seed starter tray with sterile seed-starting mix. Sprinkle seeds on the surface of the soil and gently press them in, but do not cover. These plants require light for germination.
Depth: Do not cover the seed but press into the soil
Moisture: Keep seeds moist until germination
Average Germ Time: 7 - 21 days
Sowing Rate: 3 - 4 seeds per plant
Plant Spacing: 6 - 12 inches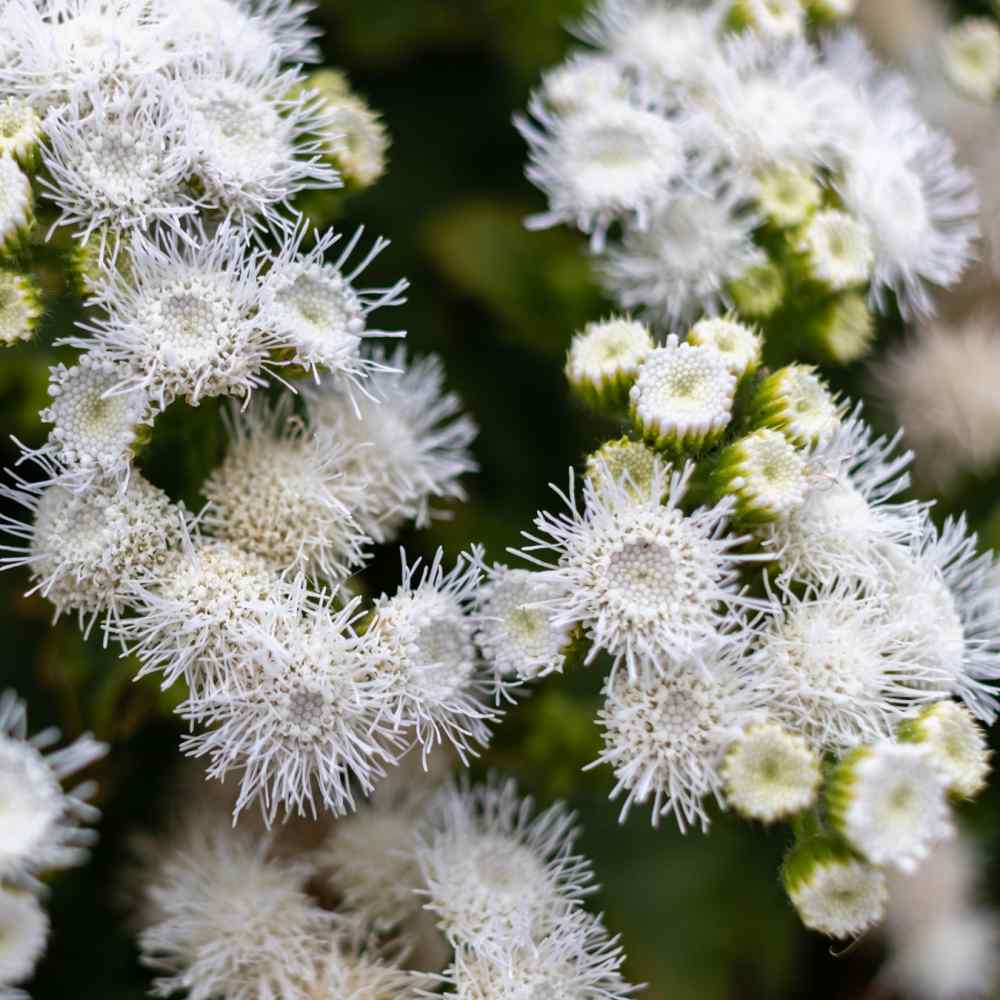 Flower Specifications
Grow Ageratum Mexicanum in full sun or partial shade. The ideal soil is moist, but well-drained.
Height: 12 inches
USDA Zones: 4 - 8
Season: Annual