Angelonia Seeds - Raspberry
Season: Perennial
USDA Zones: 8 - 11
Height: 12 - 14 inches
Bloom Season: Spring through summer
Bloom Color: Raspberry
Environment: Full sun
Soil Type: Well-drained, pH 5.5 - 6.0
Deer Resistant: Yes
House Plant: No
Latin Name: Angelonia Angustifolia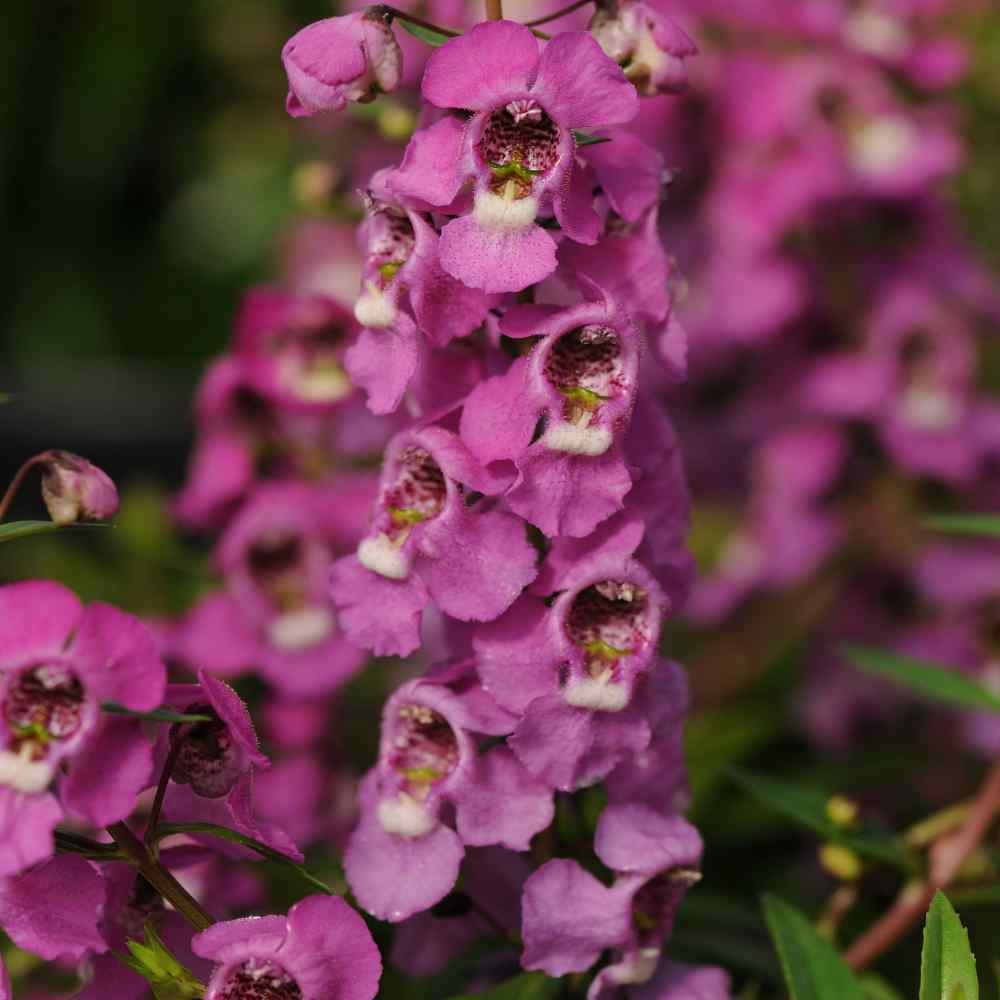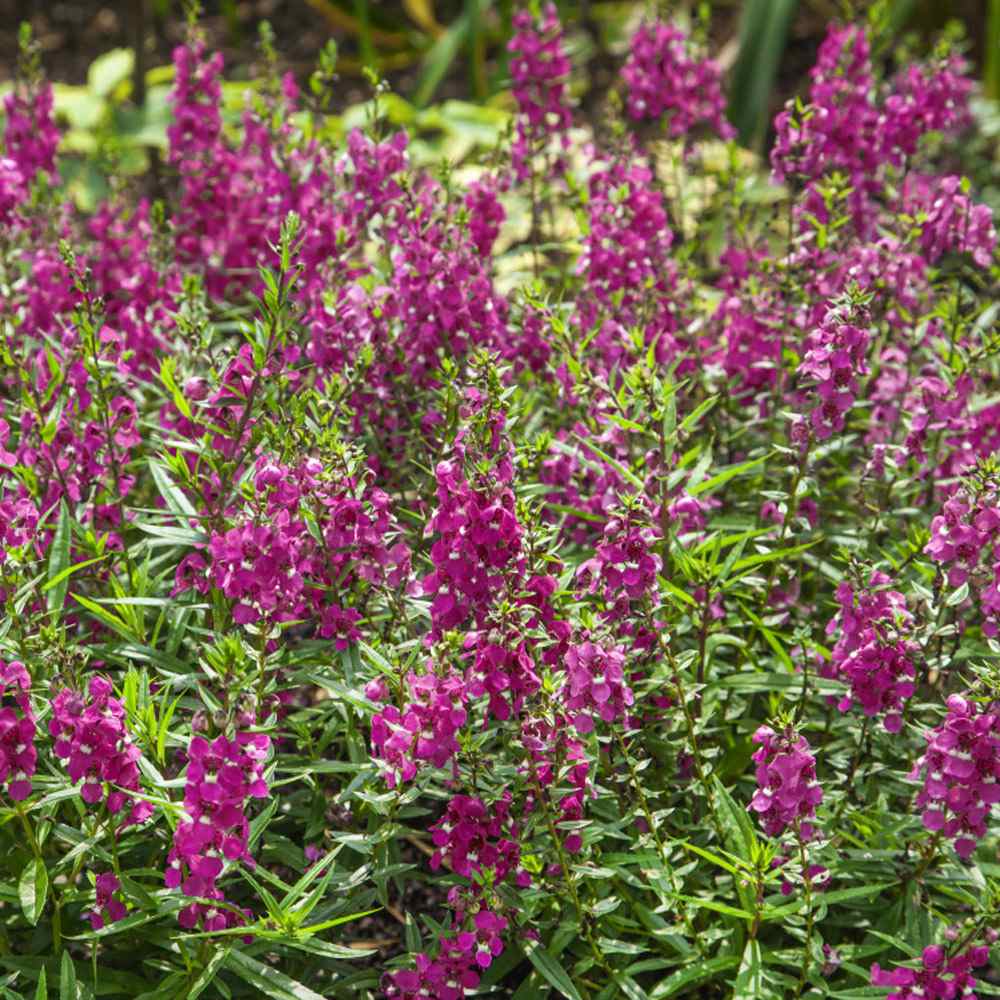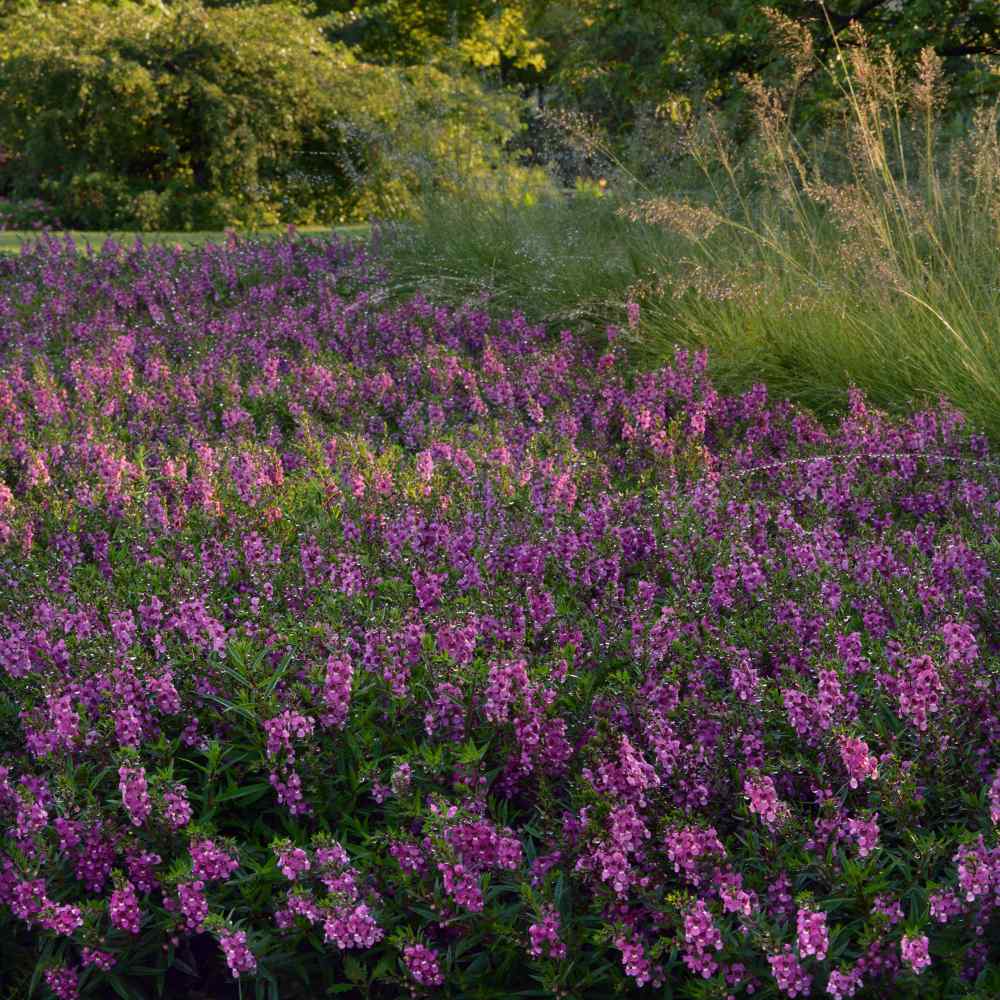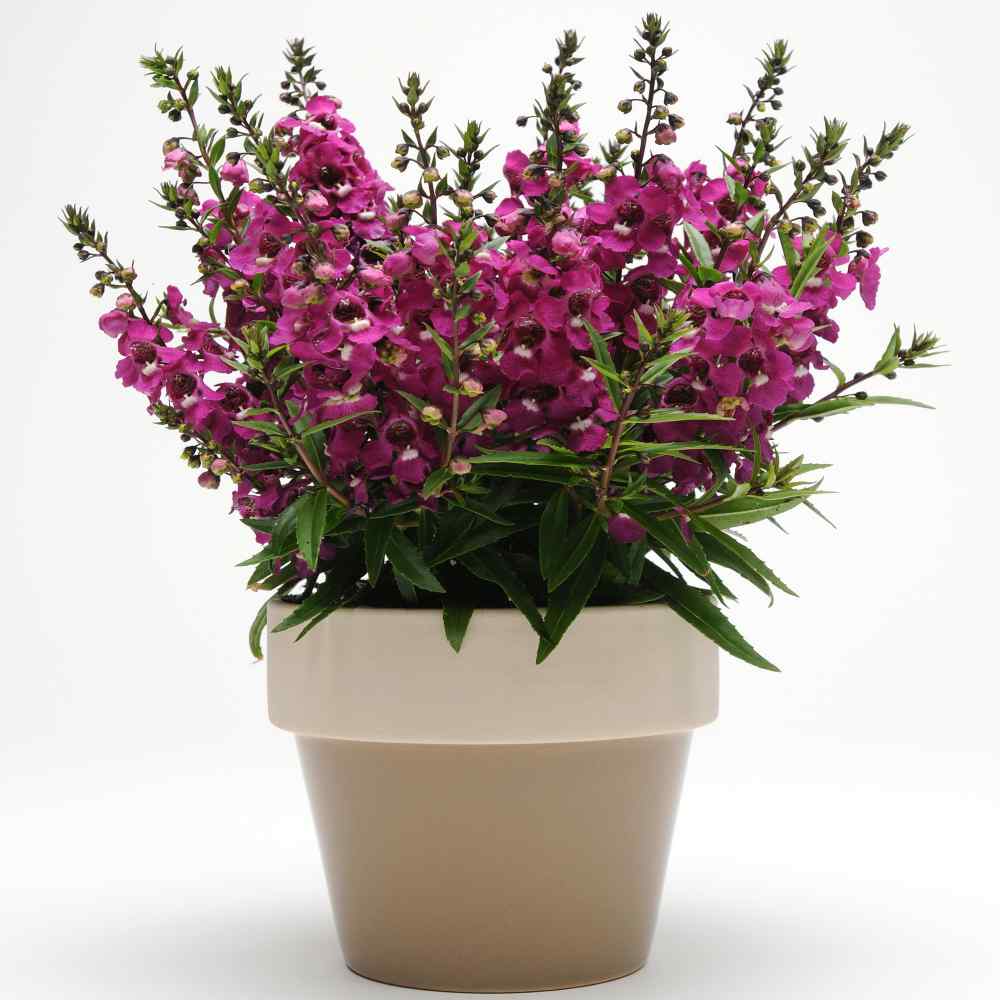 Angelonia (Angelonia Angustifolia Serenita Raspberry) - Produces a wonderful raspberry splash of color from the bountiful, Snapdragon-like deep rose flowers. This beautiful Angelonia is tough, requiring minimal care and will grow as a perennial in frost free climates. It is also a fine choice for northern areas too, but will only grow as an annual.
Pest resistant flower
Angelonia flowers are resistant to deer, rabbits, and other nibbling creatures, but are still attractive to butterflies and other winged creatures.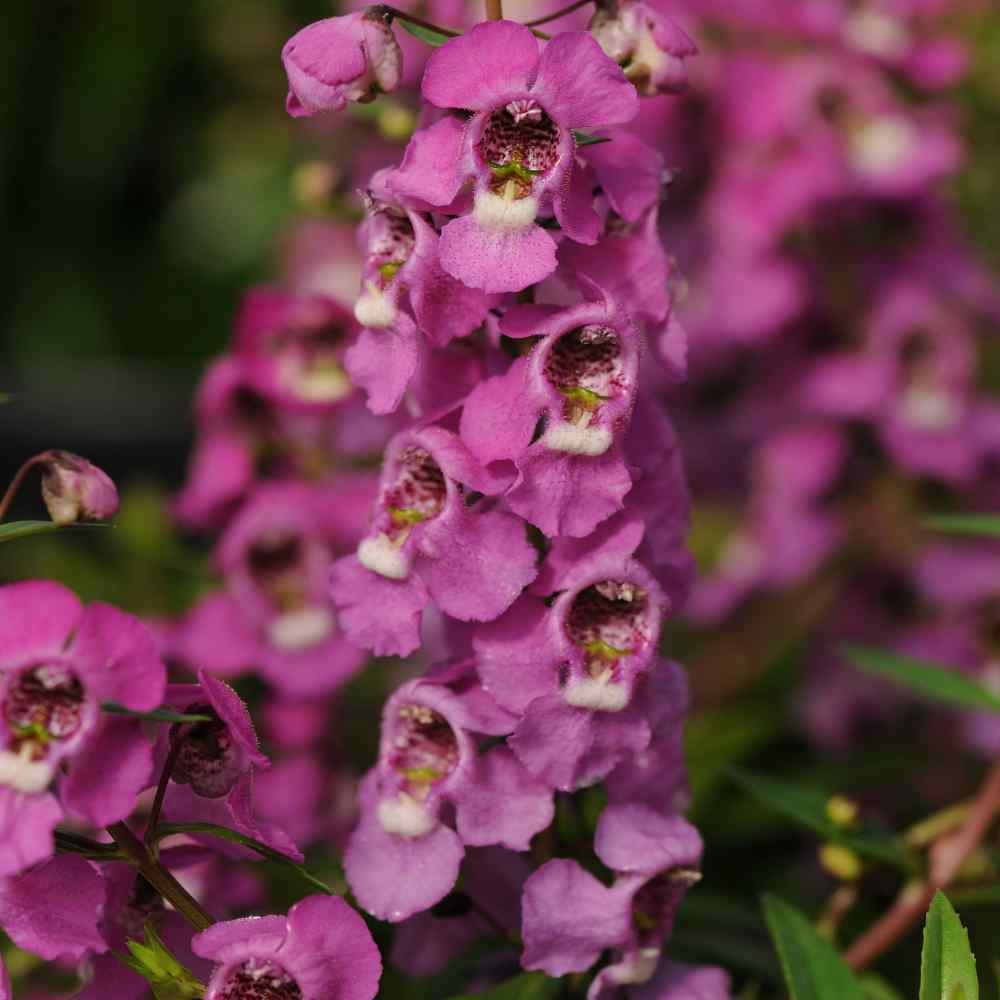 Angelonia seed | raspberry
How to grow
How To Grow Angelonia From Seed: Angelonia seeds can be started indoors. Grow in loam-based potting compost in full light, with filtered light in the summer. Water freely and apply a balanced liquid fertilizer monthly. Containerized plants are best discarded after flowering.

If started outdoors, grow in moist but well-drained, fertile soil in full sun. Seeds must not be covered or buried and need to be kept moist, but not wet until germination.
Sowing Rate: 3 - 4 seeds per plant
Average Germ Time: 5 - 10 days
Keep moist until germination
Attracts bees, butterflies and hummingbirds
Depth: Do not cover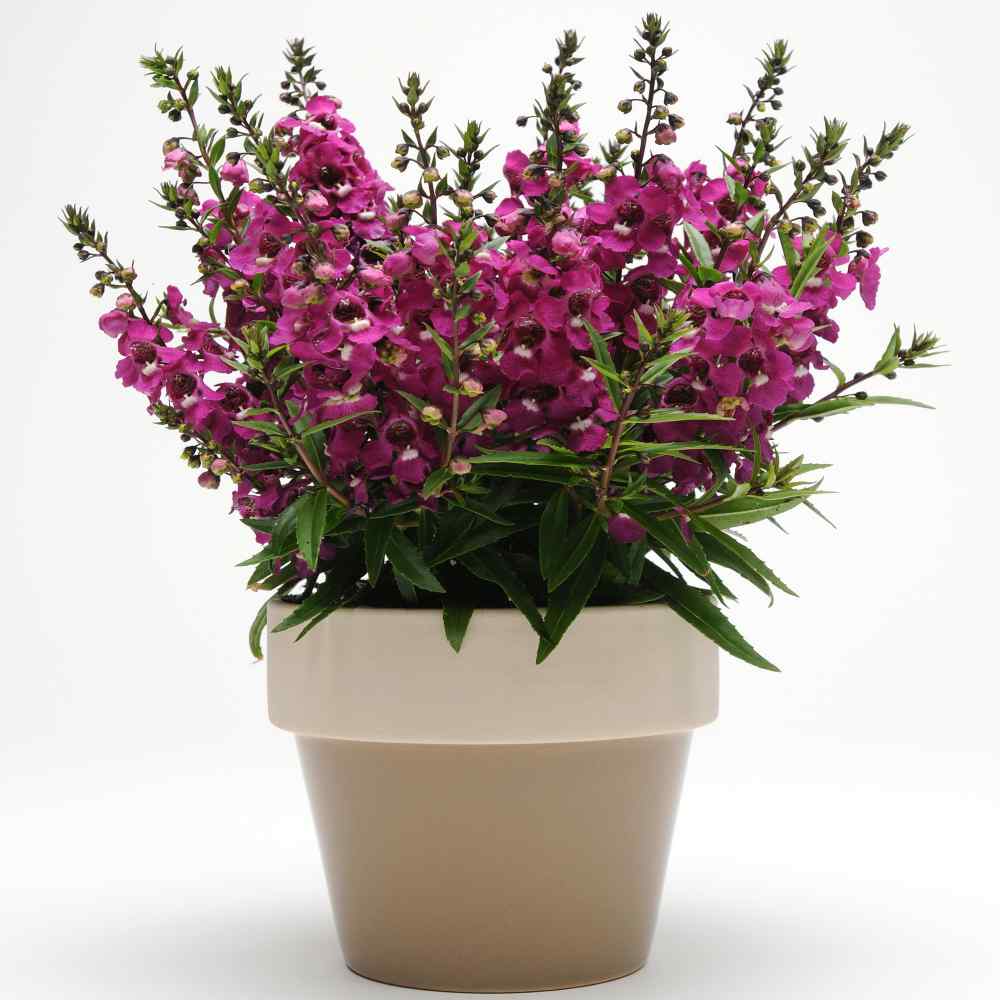 Flower Specifications
You just can't beat Summer Snapdragon for continuous blooms despite heat, humidity, and even drought. Angelonia knows no limits and the flowers just keep coming, from spring through summer. The full, dense habit of this upright plant fills in available space beautifully.
Height: 12 - 14 inches
USDA Zones: 8 - 11
Season: Perennial
Deer Resistant: Yes
Drought Tolerant: Yes