Cosmos Bipinnatus Seeds - Cutesy Mix
Season: Annual
USDA Zones: 3 - 10
Height: 20 - 24 inches
Bloom Season: Summer to Fall
Bloom Color: Mix
Environment: Full sun to partial shade
Soil Type: Well-drained, pH 6.1 - 7.4
Deer Resistant: Yes
House Plant: No
Latin Name: Cosmos Bipinnatus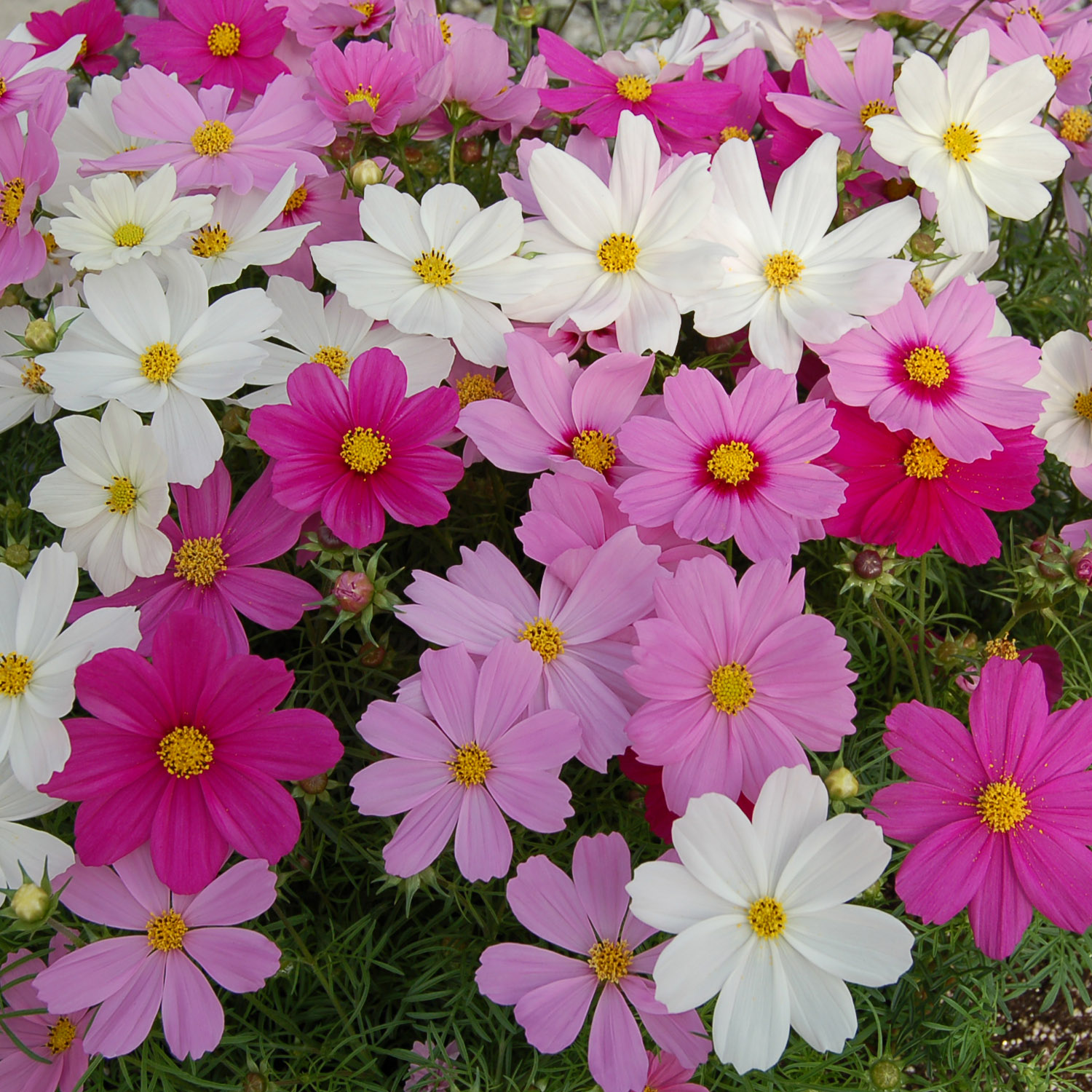 Cosmos (Cosmos Bipinnatus Cutesy Mix) - Cosmos cutesy seed mix grows into compact flowering plants that fit perfectly into a small garden. Flowers bloom in lustrous shades of pink, white, rose and purple. Easy to grow plants flower throughout the summer clear up until frost. Large blooms in a wide array of colors top compact 20 - 24 inch plants. Bushy multi-stemmed plants sport fluffy cottage-style flowers in wonderful shades.
For the best flower production plant in soils of average fertility with moderate water. Cosmos plants tolerate heat, drought, and poor soils. Remove spent blooms to promote additional flowers. Cosmos will usually self-sow if some spent blossoms are kept on plants. Cut flowers typically last 5 to 9 days when blooms are cut as petals unfold. Flowers fully open in vase. Cosmos attract birds, bees and butterflies.
Directly sow Cosmos Bipinnatus seeds into prepared seed beds after danger of frost has passed. For a natural setting, the flower seeds can be scattered onto the prepared soil. Lightly rake the soil over the seeds at a depth of 1/16 inch and keep the area moist.