Echinacea Seeds - Cheyenne Spirit
Season: Perennial
USDA Zones: 4 - 9
Height: 30 inches
Bloom Season: Summer through early Fall
Bloom Color: Mixture
Environment: Full sun
Soil Type: Loam, clay, or rocky material, pH 6.1 - 7
Deer Resistant: Yes
House Plant: No
Latin Name: Echinacea Purpurea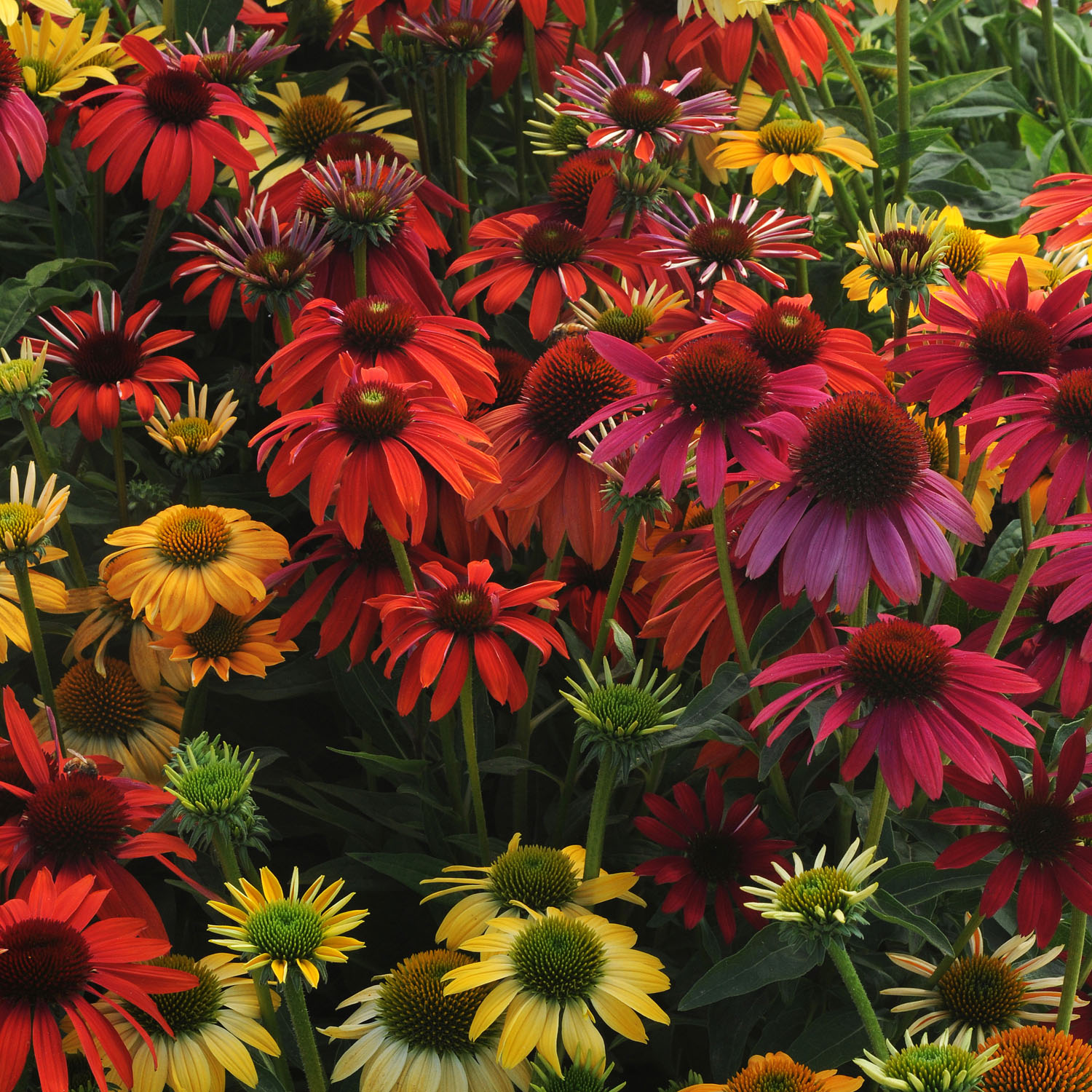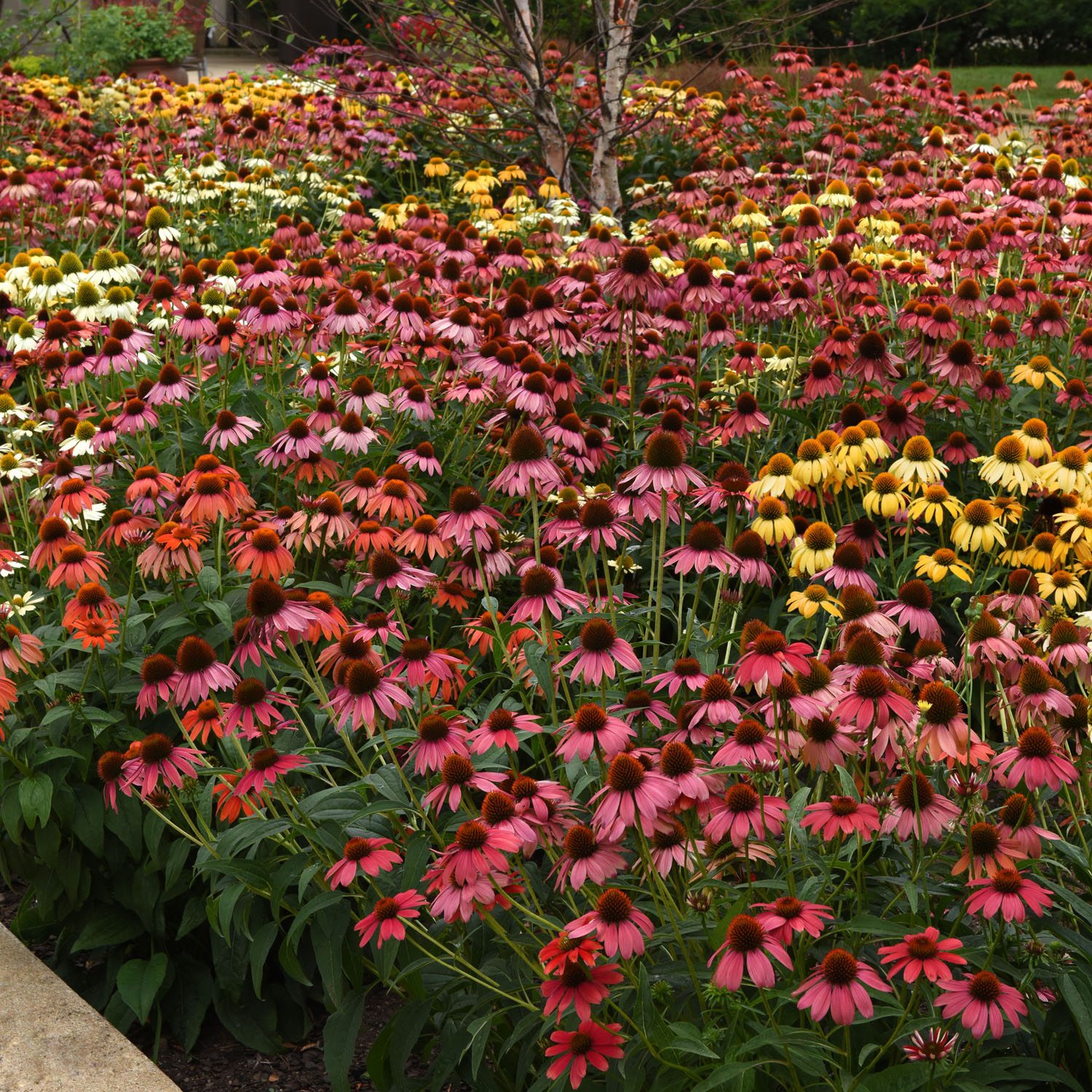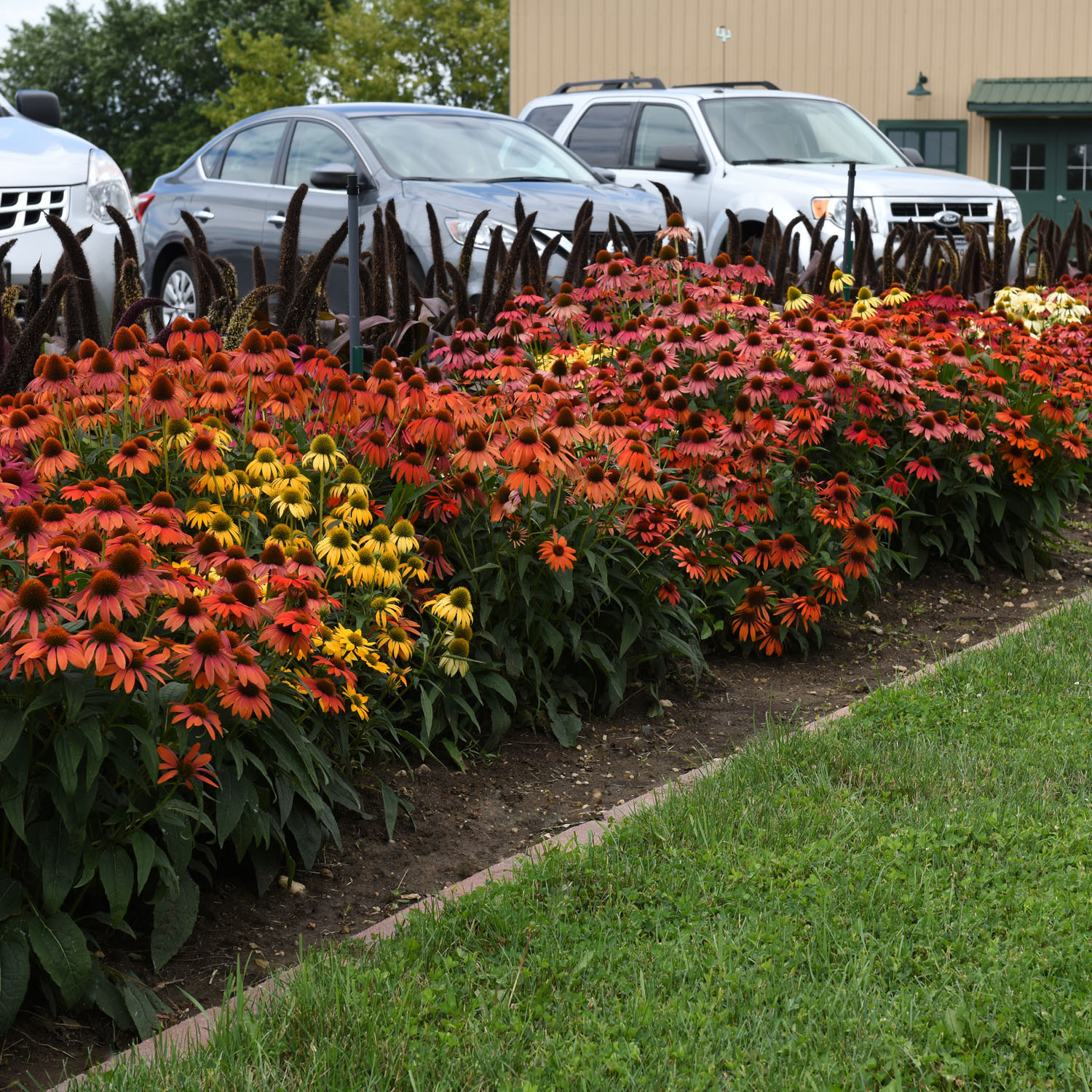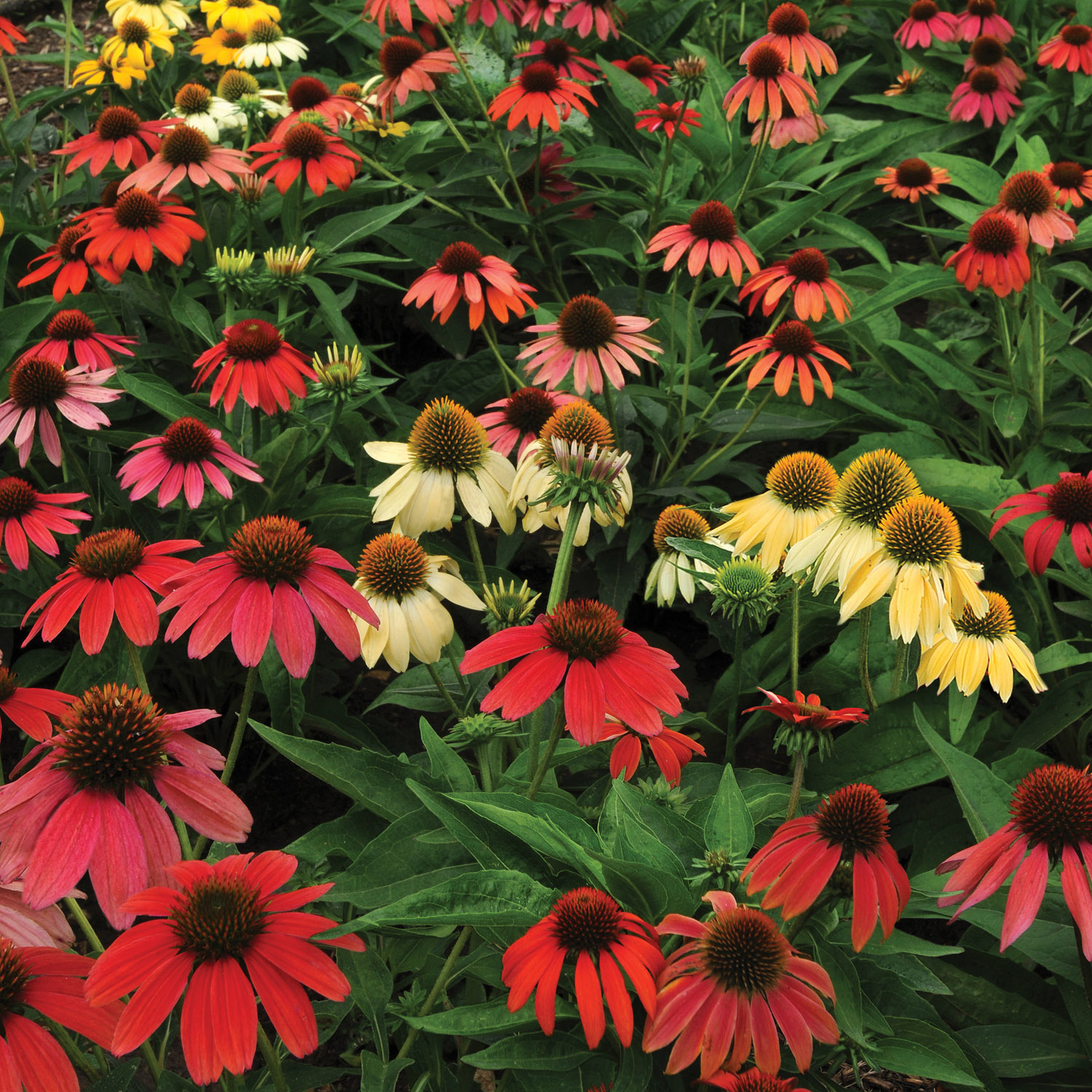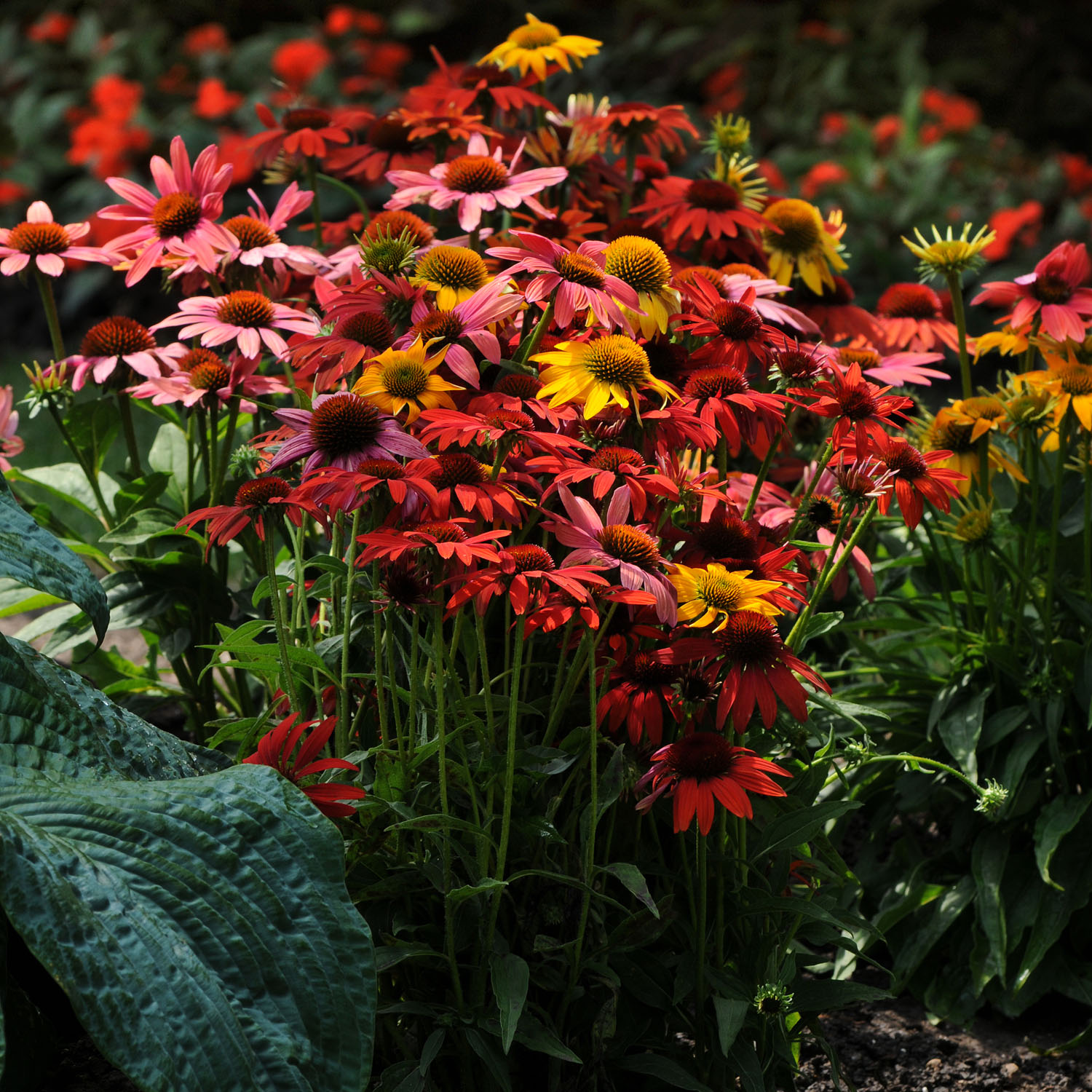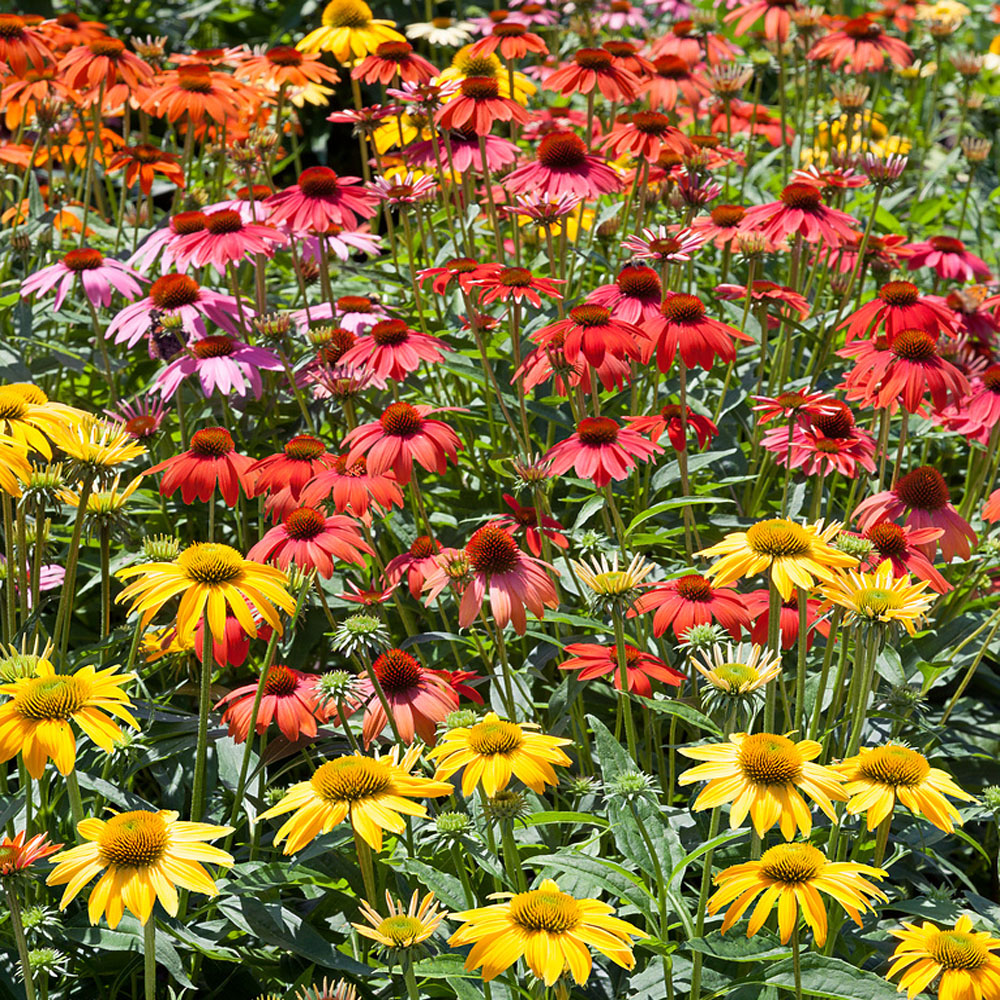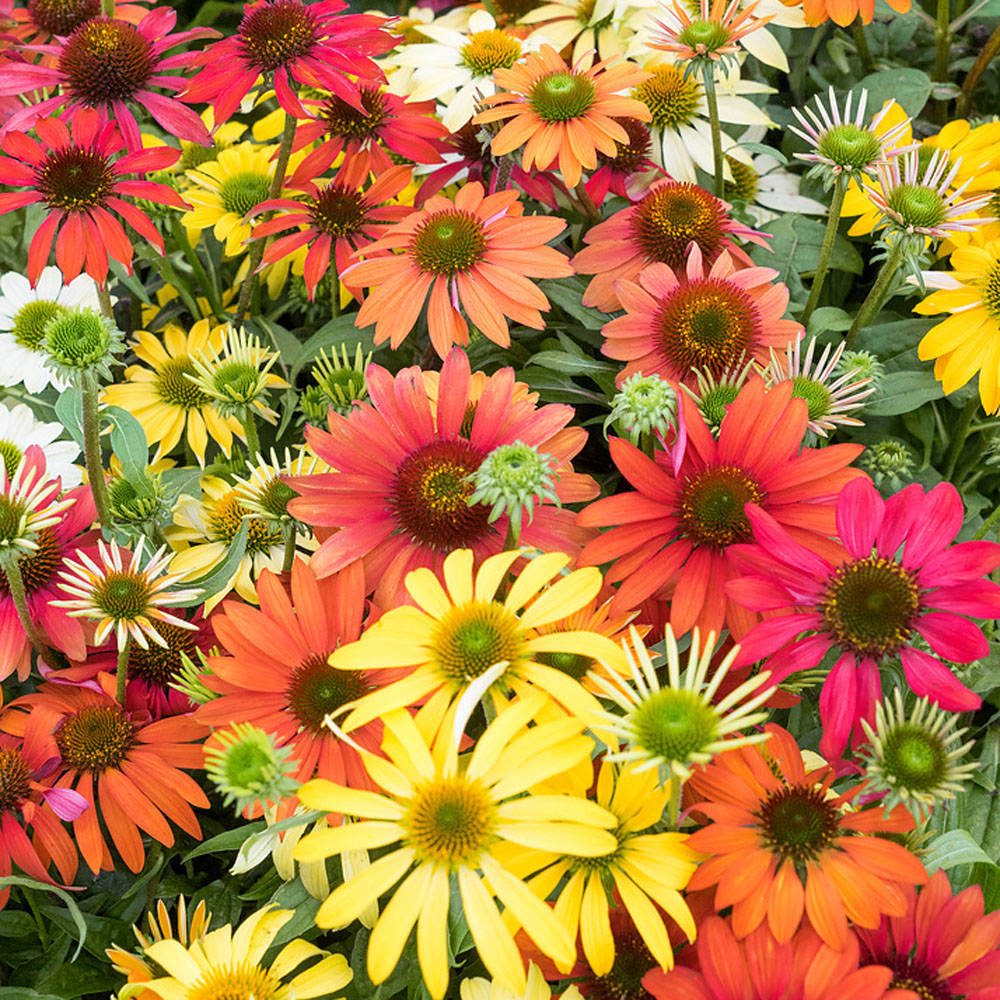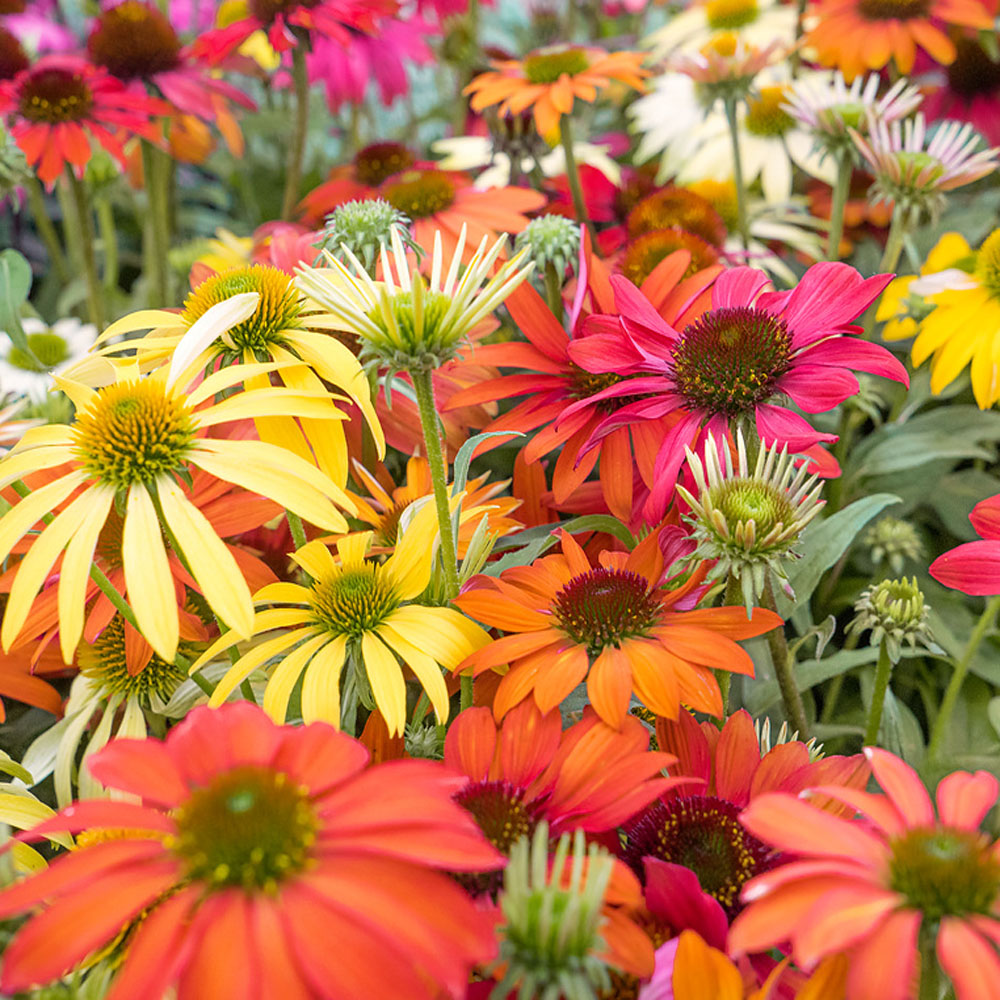 Purple Coneflower Cheyenne Spirit (Echinacea Purpurea Cheyenne Spirit) - Echinacea 'Cheyenne Spirit' (Cheyenne Spirit Coneflower) provide a mix of drought tolerant flower colors including gold, scarlet, orange, rose-red, cream, purple and yellow. Not only is this flower seed mixture beautiful, it is also deer resistant and attracts butterflies. Each color is wonderfully unique and all are exceptional bloomers on vigorous, full plants. This herbaceous perennial is a 2013 A.A.S. Winner. As an added bonus, Cheyenne Spirit purple coneflower mixture does not require a lot of water and offers a wide range of uses from the perennial border, in a mass xeriscape landscape plantings, in a butterfly garden or as a cut flower.
Sturdy Cut Flowers
These colorful and delightful blossoms grow atop thick stems, making them an excellent choice for a cut flower!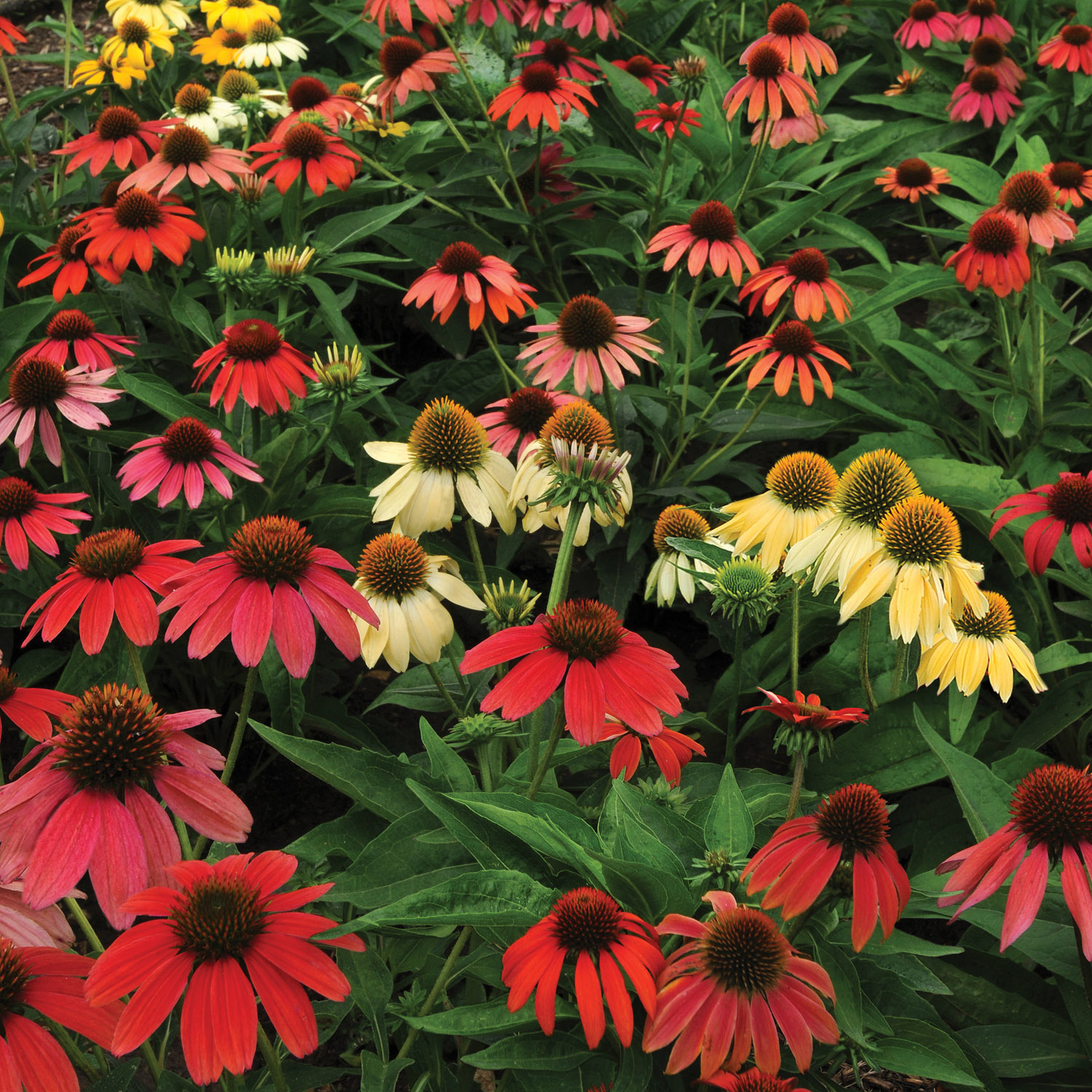 Native Prairie Flower
How To Grow
Echinacea prefers amply moist soil: when choosing a place to plant, consider natural areas that may provide more water. Seeds can be sown directly outdoors at a depth of 1/8 inch. Plant in loam, clay, or rocky material, and keep seeds moist until germination, which should occur after 15-30 days. Deadheading as well as cutting back stems will encourage new blossoms and ensure hearty plants. Flowers can be allowed to die and dry, however, if you prefer to let the plants self-sow and spread.
Environment: full sun
Soil: loam or clay w' pH 6.1-7.0
Sowing rate: 2-3 seeds per plant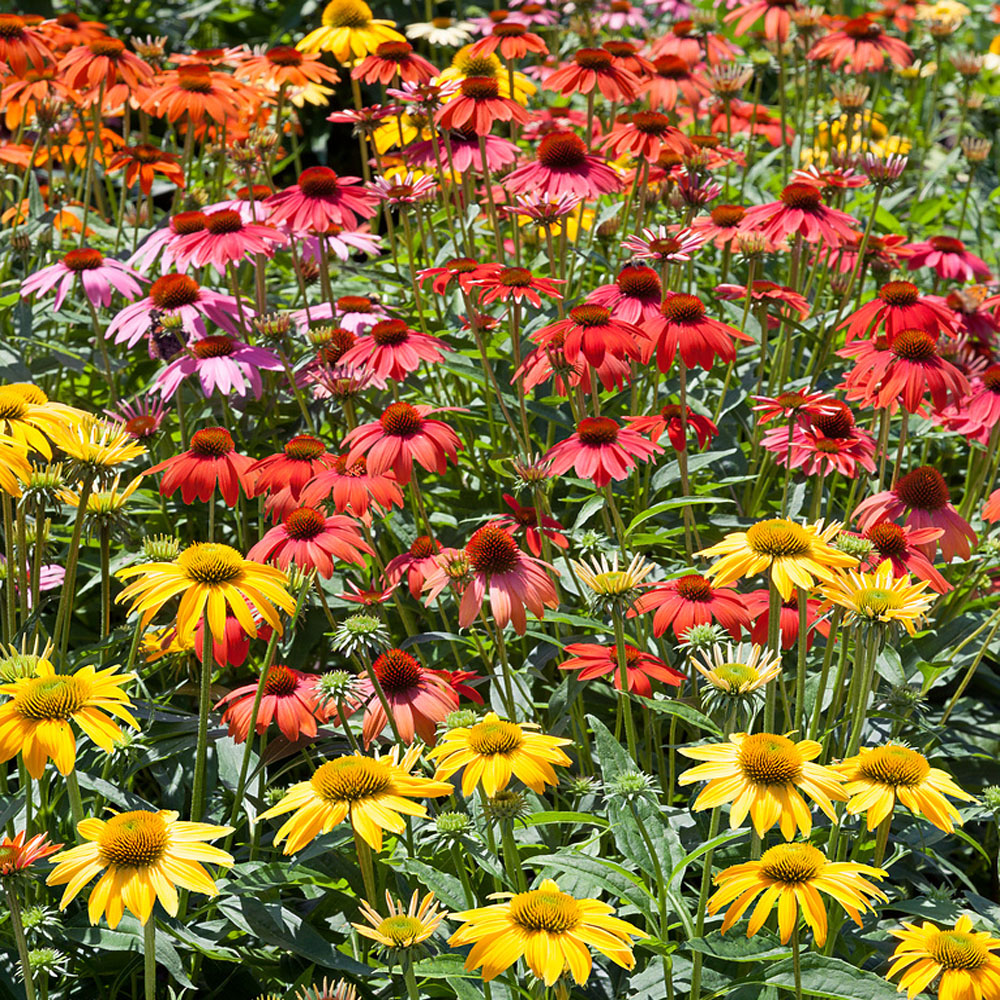 Plant Specifications
Echinacea Cheyenne Spirit is a perennial flowering plant that grows in USDA zones 4 through 9. This variety is a 2013 A.A.S winner, and is a planting option that does not require a great deal of water.
Bloom color: mix
Bloom season: summer thru early fall
Plant height: 30 inches