Alyssum Seeds - Oriental Nights
Season: Annual
USDA Zones: 3 - 9
Height: 4 inches
Bloom Season: Spring to fall
Bloom Color: Violet purple
Deer Resistant: Yes
Environment: Full sun to partial shade
Soil Type: Well drained, pH 6.0 - 6.5
Deer Resistant: Yes
Latin Name: Lobularia Maritima



Alyssum (Lobularia Maritima Oriental Nights) - Alyssum plants and resistant to drought and make a great addition to pots, containers, and baskets. Grow as much as you need from Alyssum seeds! The flower seed can be started either indoors before frost season is over or directly outside once temperatures have warmed up. Oriental Nights Alyssum has clumps of foliage that are loaded with violet-purple flowers. This Alyssum plant grown from seeds grows to 4 inches in height, and the flowers have a lovely honey fragrance. The height and color of this variety make it perfect for accenting other ornamentals and great for xeriscape gardening. Alyssum care should include a light trim to encourage more blooming and keeping the soil moist but not saturated.
Low-spreading Ground Cover
Alyssum is a well-known mounding ground cover plant, and this Oriental Nights variety can steal the show!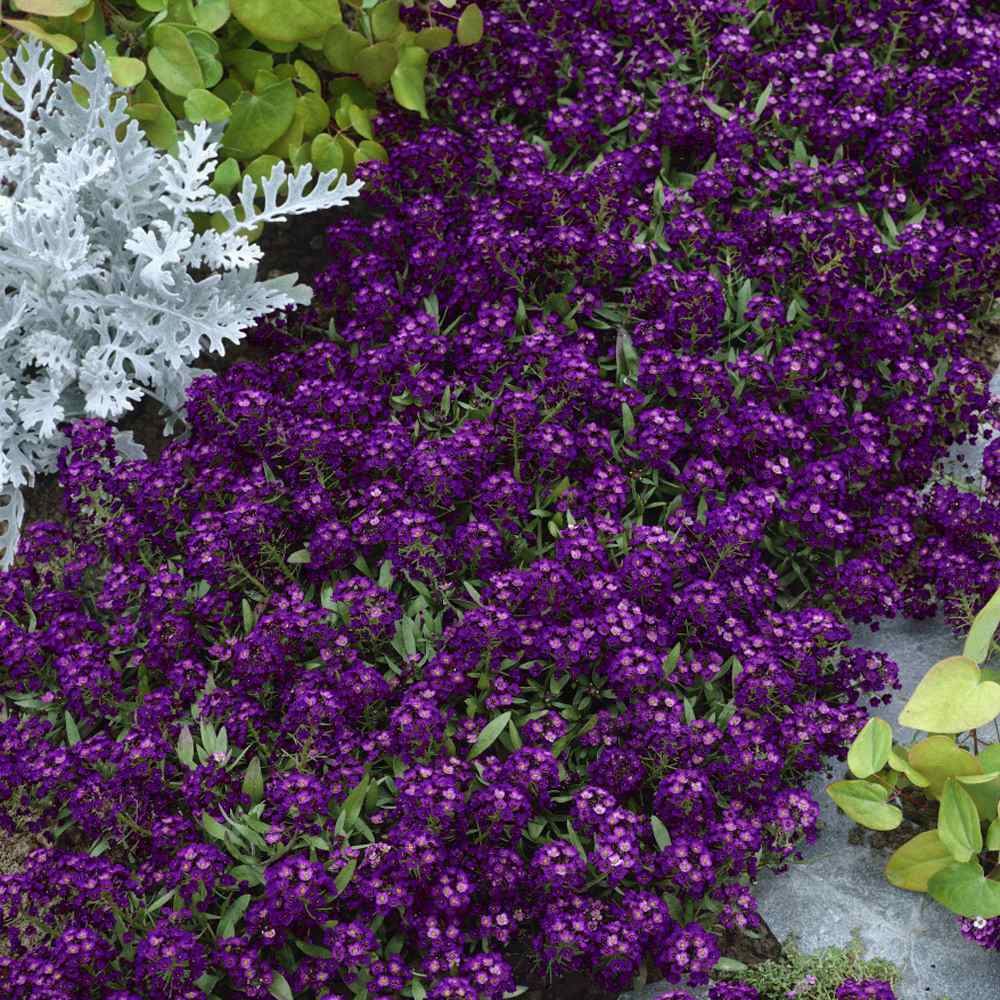 Lovely Annual
How To Grow
Plant seeds outdoors once temperatures have reached 60-70 degrees Fahrenheit. Do not cover the seeds, but press tightly into the earth: the seeds must be able to receive sunlight directly to germinate. Sow approximately 5000 seeds to cover 100 square feet, or sow 4-6 seeds per plant. Space individual plants 6 inches apart. Keep soil slightly moist, but not wet. Seeds take 7-21 days to germinate. Grow seeds in well-drained, moderately fertile soil. Best is gritty, loamy soil in full son. Trim lightly after flowering to maintain compact shape in the plant.
Environment: full sun to partial shade
Soil: well-drained w' pH 6.0-6.5
Sowing rate: 4-6 seeds per plant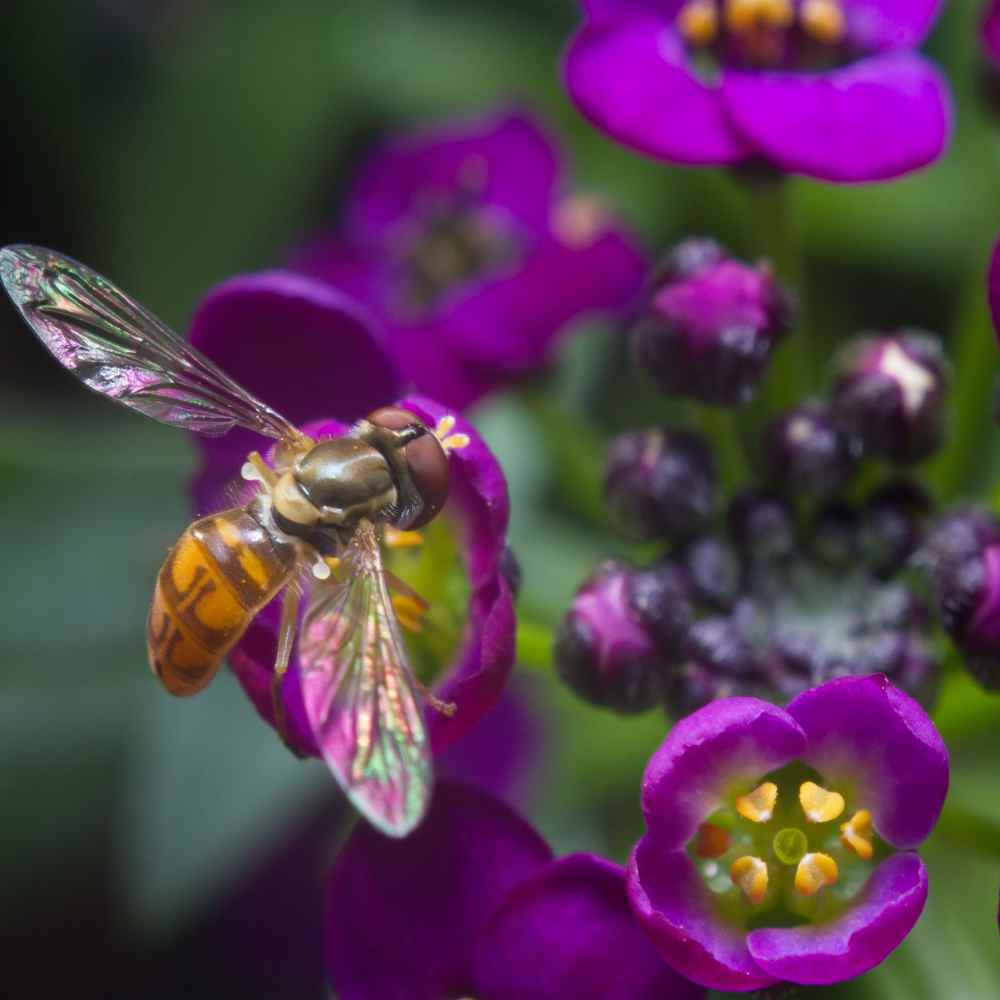 Plant Specifications
Alyssum is an annual low-growing flowering plant that grows in USDA zones 3 through 9. It is a popular choice for a lovely ground cover, and it is excellent at attracting beneficial pollinators to the garden.
Bloom color: purple
Bloom season: spring to fall
Plant height: 4 inches