Creeping Thyme Seeds - Magic Carpet
Groundcover Specifications
Season: Perennial
USDA Zones: 4 - 8
Height: 2 inches
Width: 12 - 18 inches
Bloom Season: Late spring to early fall
Bloom Color: Carmine-pink
Growth Rate: Moderate
Environment: Full sun
Foot Traffic: Moderate
Soil Type: Well-drained, pH 5.8 - 6.8
Deer Resistant: Yes
Temperature: 68F
Average Germ Time: 21 - 28 days
Light Required: Yes
Depth: Do not cover the seed but tightly press into the earth
Sowing Rate: 500 seeds covers 10 square feet
Moisture: Keep seeds moist until germination
Plant Spacing: 12 inches
Note: For detailed directions for indoor and outdoor planting, please Click Here
Care & Maintenance: Creeping Thyme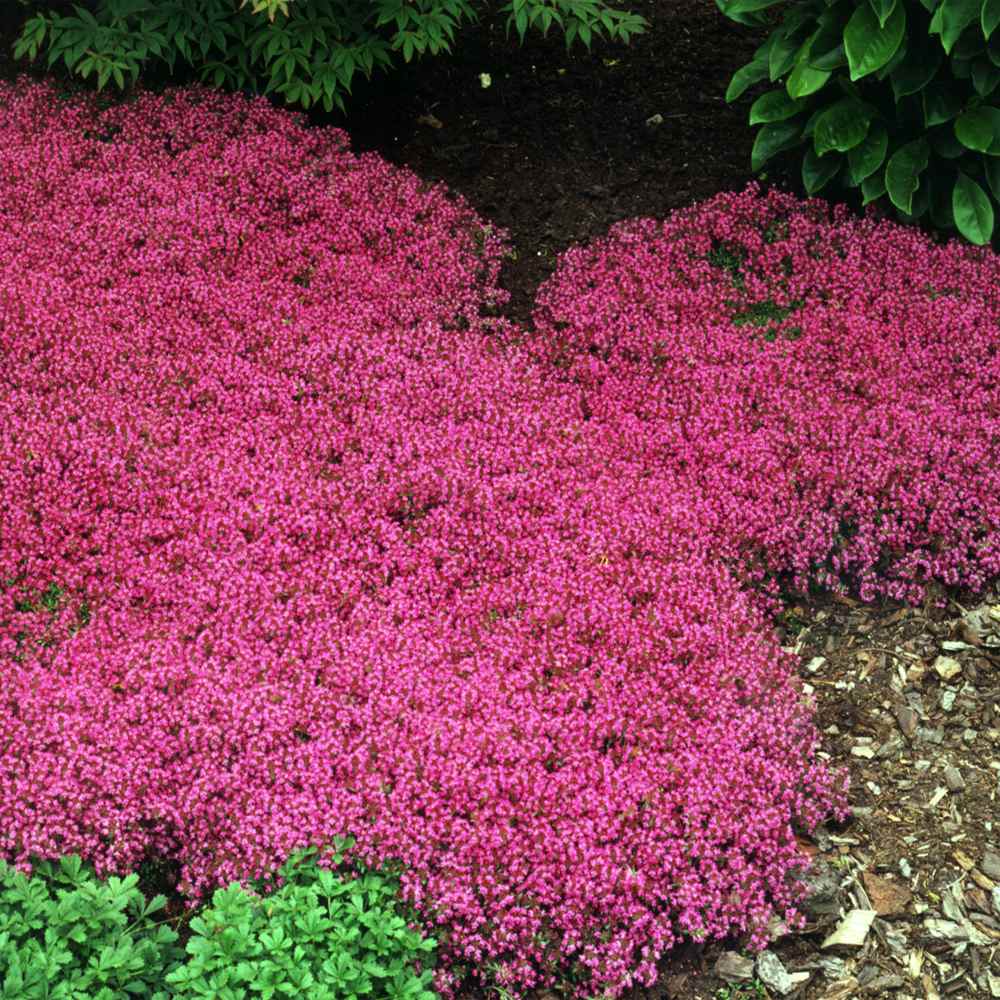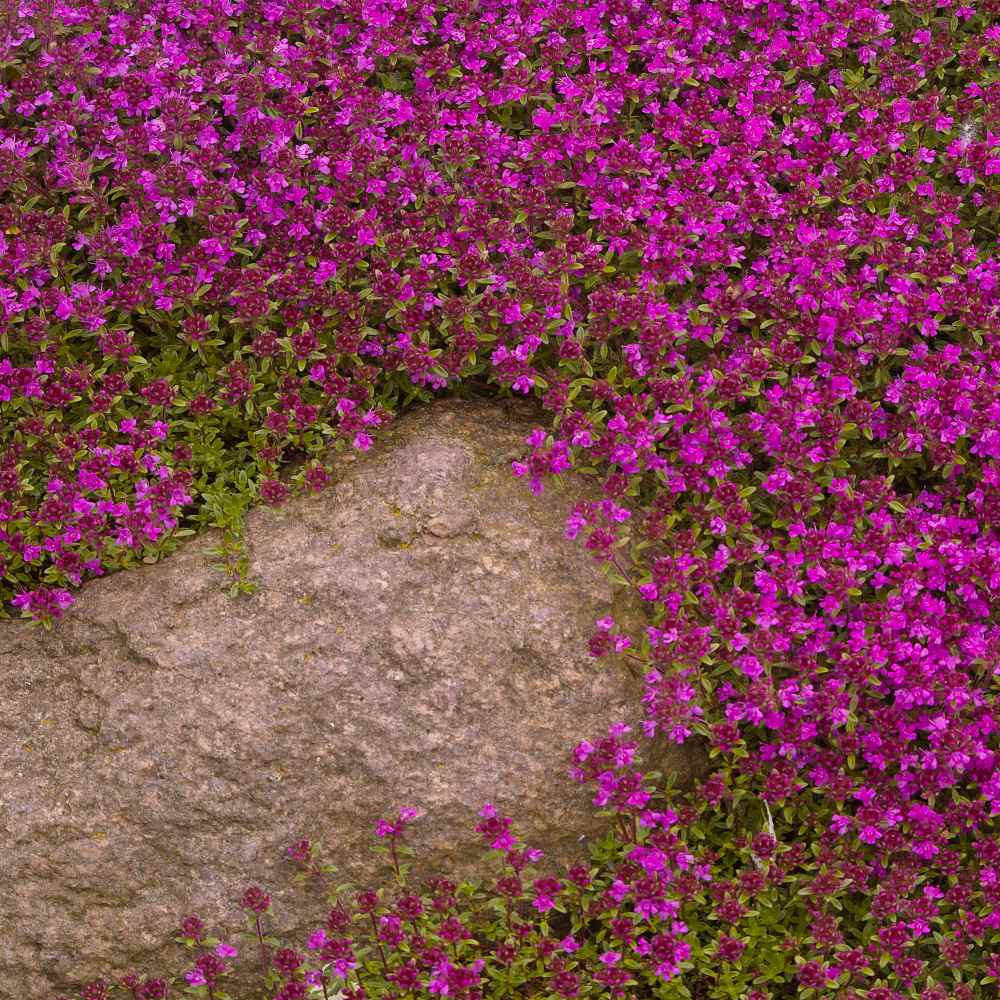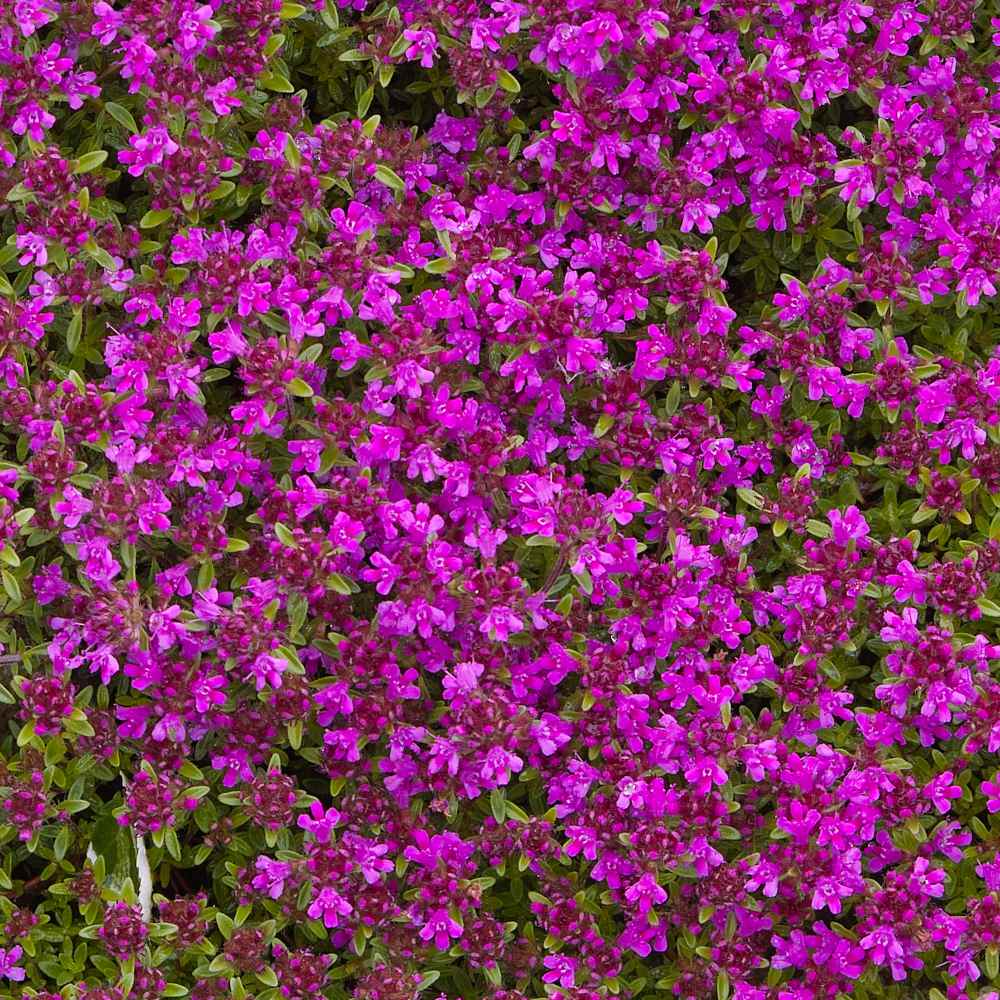 Creeping Thyme (Thymus Serpyllum Magic Carpet) - If you have a stepping stone path or a flagstone patio, growing Magic Carpet seeds is a great way to add lovely, low-growing thyme to the walkway and patio crevices. Creeping thyme ground cover is only 2 - 4 inches high, and it spreads and flowers for most of the summer. Magic Carpet thyme is perfect for edging the flower border, rock gardens, walkways, patios and in containers. The ground cover plants are full of tiny pink clusters of blooms that are attractive to butterflies. The groundcover is lemen-scented, and it is a maintenance free, hardy plant that will give years of beauty and enjoyment.
How To Grow Magic Carpet Thyme From Seeds: Sow the ground cover seeds in starter trays indoors 6 weeks before the last expected frost. Press the Thyme seeds into the soil but do not cover them. Transplant the young seedlings into the garden 12 inches apart. After frost danger has passed, creeping thyme seeds can be directly seeded in a prepared seed bed that is weed free and has had the top several inches loosened and raked fine. Scatter the Magic Carpet seeds and press them firmly into the soil. The ground cover seeds must be consistently kept moist. If weeds grow along with the thyme, it's best to hand pull them.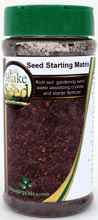 Shake 'n Seed - We are now offering shaker bottles filled with our seed starting matrix: rich soil, gardening sand, water absorbing crystals, and starter fertilizer. This not only helps dispense your seed, but it gets it off to a great start! Simply remove lid from shaker bottle, add seed from packet, put back on lid, shake the bottle vigorously for 15 seconds, and then shake your way to beautiful new plants! Use Shake 'n Seed over good quality soil, and then gently water to keep seed moist until it sprouts. Great for ground covers or mass planting flower seeds.