Groundcover Specifications
Season: Perennial
USDA Zones: 4 - 8
Height: 6 - 8 inches
Bloom Season: Spring
Bloom Color: Pink
Environment: Full sun to partial shade
Soil Type: Well-drained, pH 6.2 - 7.2
Deer Resistant: Yes
Latin Name: Arabis Alpina
Temperature: 68F
Average Germ Time: 21 - 28 days
Light Required: Yes
Depth: Do not cover the seed but tightly press into the soil
Sowing Rate: Approximately 2000 seeds covers 40 square feet or 3 - 4 seeds per plant
Moisture: Keep moist until germination
Spacing: 8 inches
Note: For detailed directions for indoor and outdoor planting, please Click Here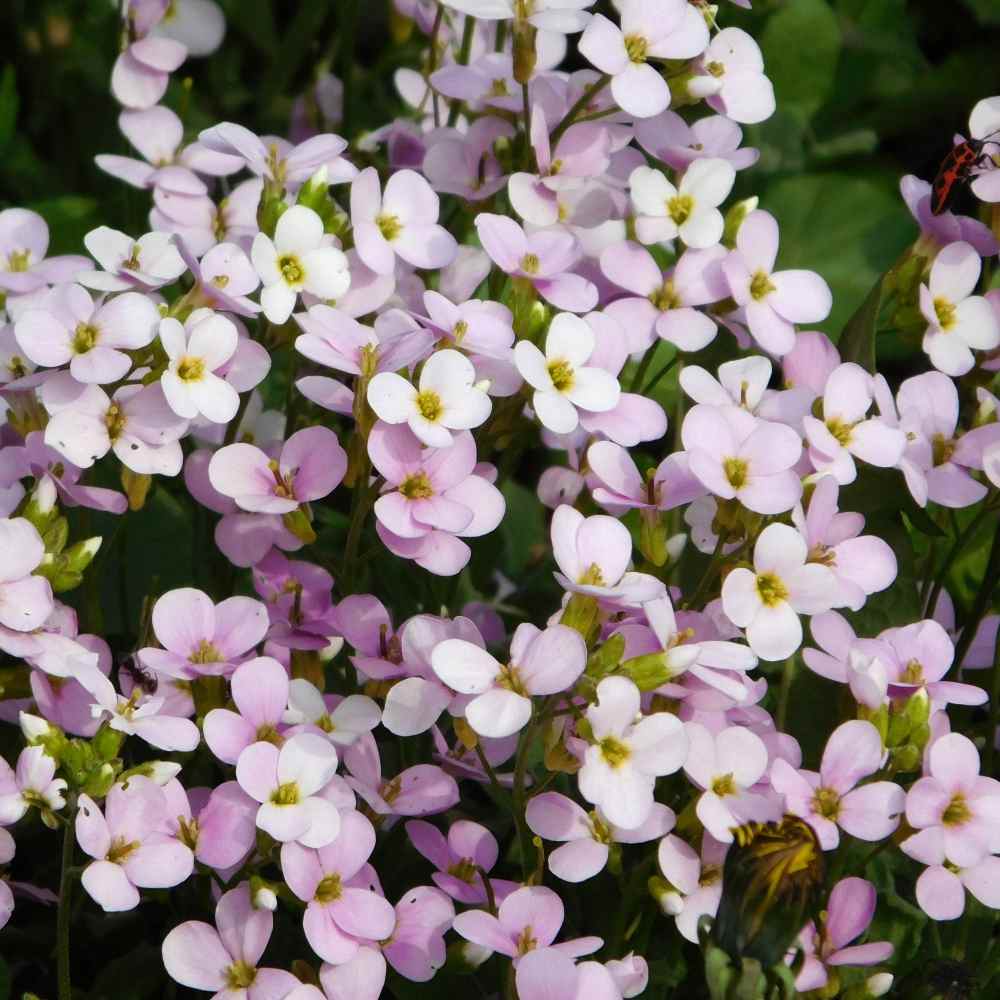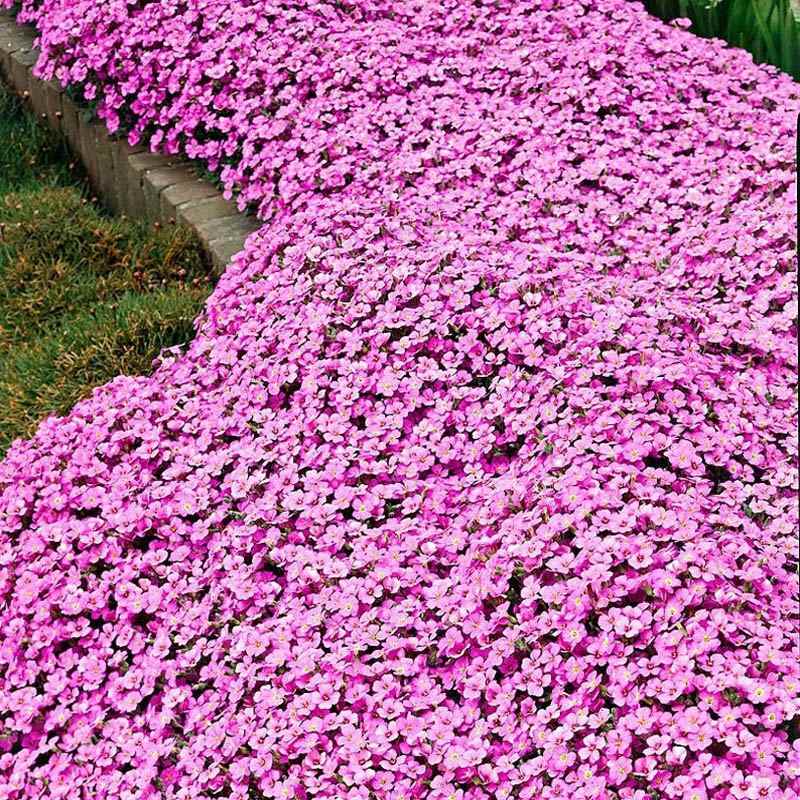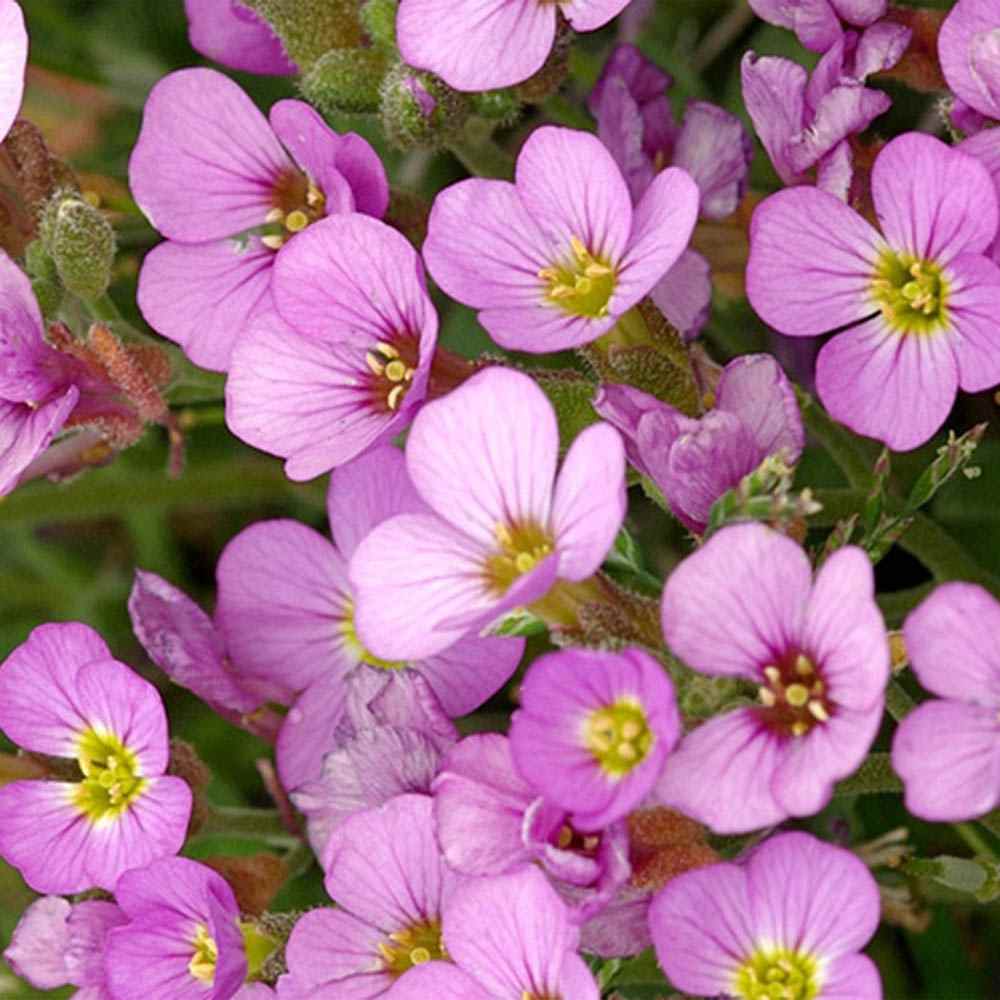 Wall Rock Cress (Arabis Alpina Rosea) - Wall Rock Cress is grown widely as a rock garden or ground cover perennial. It is treasured for its bright spring display and low-growing carpet of color. Rock Cress seeds produce plants that form a mounding cushion of olive-green leaves, bearing masses of sweetly fragrant flowers for several weeks. This variety of Arabis Alpina ground cover seed produces a range of pink shades from mid spring to early summer. Wall Rock Cress ground covers are drought tolerant once established. They require good drainage, particularly in the winter months. These perennial ground cover plants should be trimmed lightly after blooming in order to maintain a bushy, compact habit. Rock Cress is an evergreen perennial. The Arabis seeds can be started indoors 6 - 8 weeks before the last frost or directly outdoors once temperatures are consistently warm.
Lovely Ground Cover
Arabis rosea is an excellent ground cover plant. It is a resilient flower that doesn't mind the heat, and it looks incredible when planted en masse!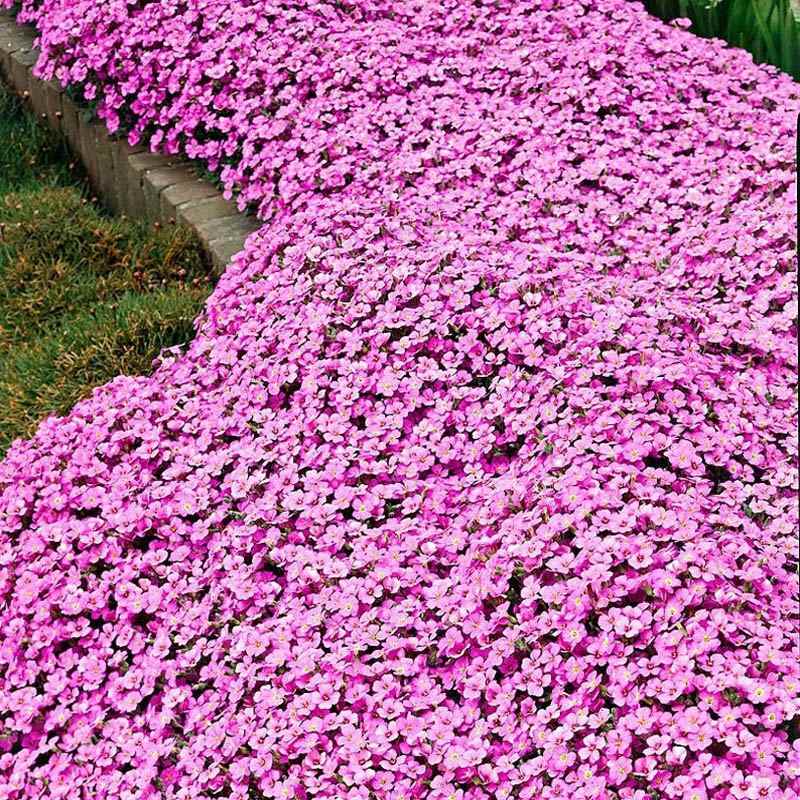 Low-Growing Perennial
How To Grow
If starting indoors, sow seeds 6-8 weeks before the last expected frost. Do not cover the seeds, but tightly press into the soil. Make sure to keep the seeds moist until germination, but not wet. These seeds can also be started directly outdoors. Sow seeds after all danger of frost has passed. Sow 3-4 seeds per plant, or broadcast approximately 2000 seeds to cover 40 square feet. These plants should be spaced 8 inches apart. Germination will occur in 21-28 days, and the plants will bloom during the spring.
Environment: full sun to partial shade
Germ time: 21-28 days
Soil: well-drained w' pH 6.2-7.2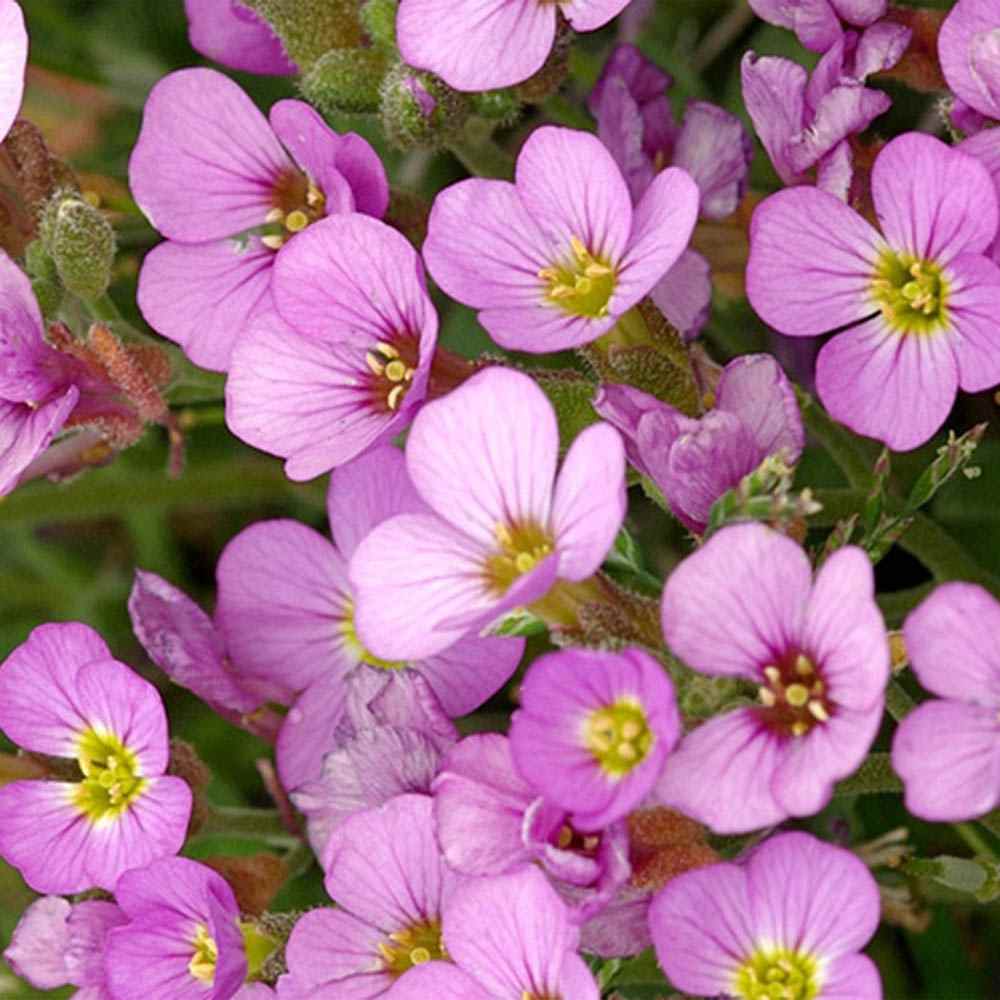 Plant Specifications
Arabis rosea (also known as wall rock cress) is a perennial flowering ground cover that grows in USDA zones 4 through 8. It is a low-maintenance plant that requires minimal care once established. Plant in a sunny location, and watch it spread!
Bloom color: pink
Bloom season: spring
Plant Height: 6-8 inches