Sedum Ellacombianum Seeds
Groundcover Specifications
Season: Perennial
USDA Zones: 4 - 9
Height: 4 - 6 inches
Bloom Season: Summer
Bloom Color: Yellow
Environment: Full sun to partial shade
Foliage Color: Dark green
Soil Type: Sandy to rocky, must be well-drained, pH 6.5 - 7.5
Temperature: 68 - 72F
Average Germ Time: 14 - 28 days
Light Required: Yes
Depth: Do not cover the seed but press into the soil
Sowing Rate: 1000 seeds covers approximately 20 square feet
Moisture: Keep seeds moist until germination
Plant Spacing: 8 inches
Note: For detailed directions for indoor and outdoor planting, please Click Here
Care & Maintenance: Sedum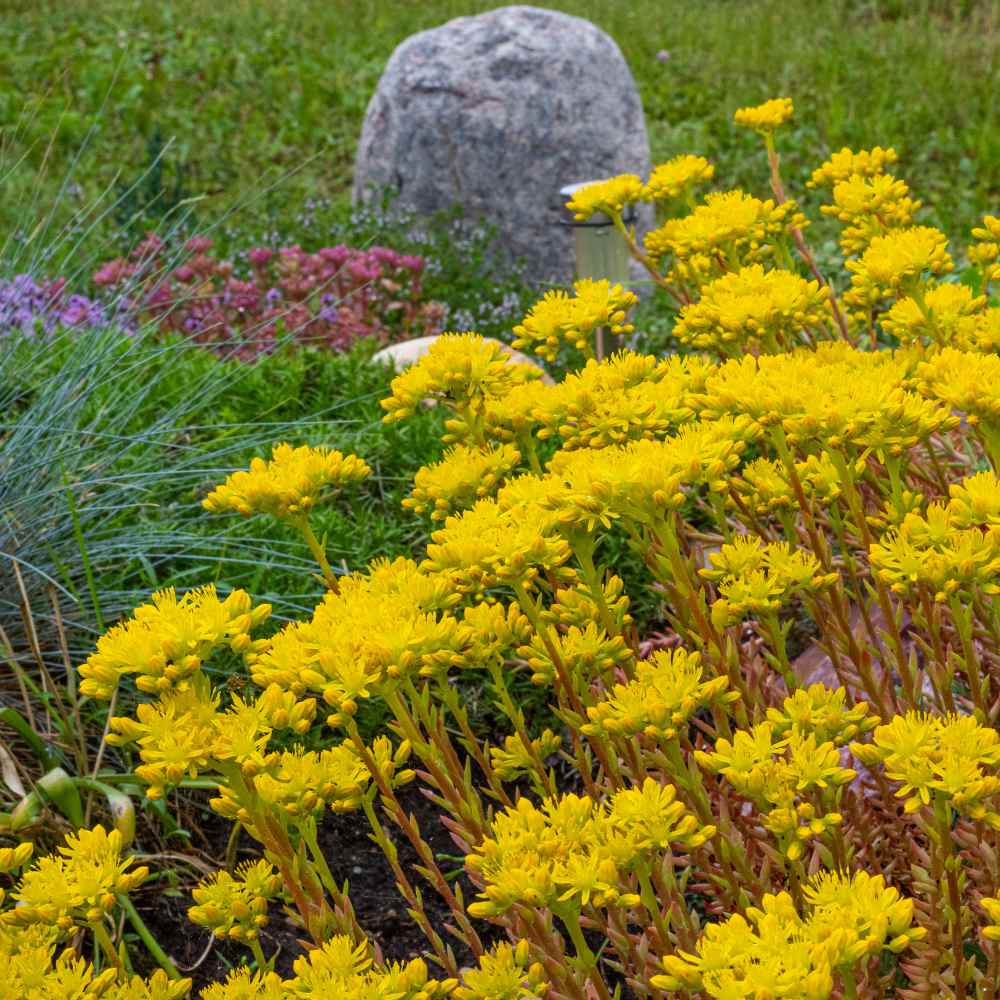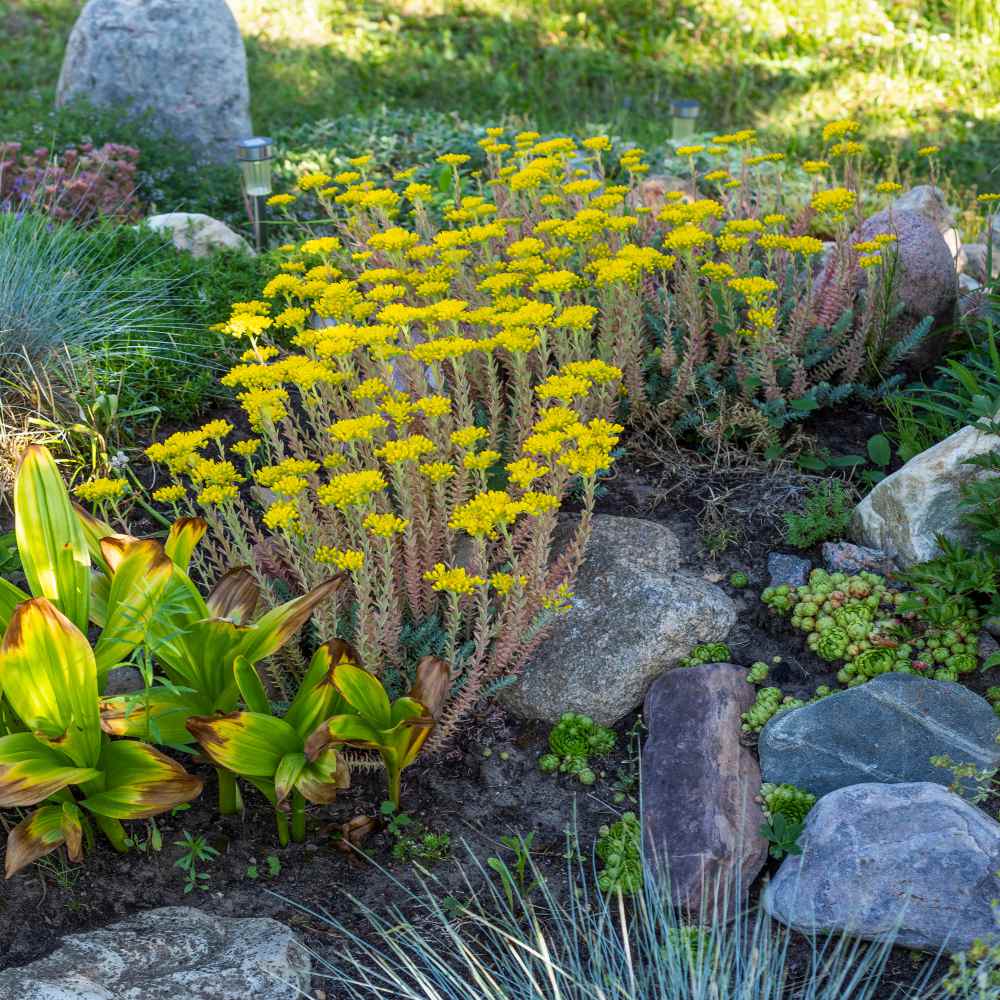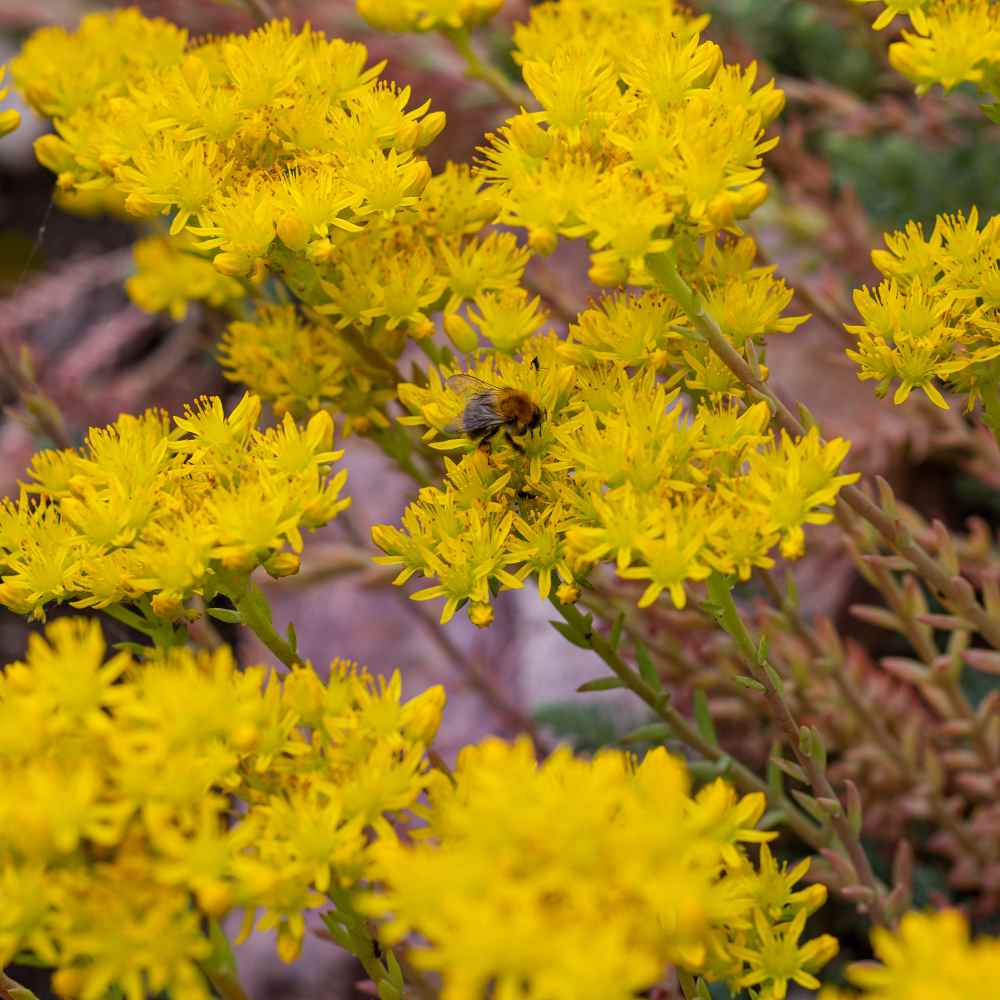 Sedum (Sedum Ellacombianum) - This is one of the best selling perennial Sedum ground covers by both homeowners and landscapers alike. Grow Sedum Ellacombianum seeds for virtually a maintenance free, drought proof ground cover plant. Yellow Stonecrop Sedum will add distinction and beauty to any flower garden, rock garden, container, or planter box. These Sedum ground cover plants form a luxurious mound of dark green leaves that stay attractive 3 seasons of the year. As soon as summer arrives, hundreds of sunny yellow flowers will cover the attractive foliage. When Autumn approaches, the foliage takes on a soft pinkish hue.
Sedum succulent plants are drought tolerant. They thrive in sandy and even rocky soils. To keep this ground cover in its optimum health, Sedum Ellacombianum care requires good drainage, and soil may need to be amended with organic matter if it tends to be heavy. Stonecrop Sedum is an excellent ground cover plant, particularly for hot, dry sites with poor soil. This variety forms a flat, dense mound of green leaves.
Sedum has tiny seeds which should be mixed with fine sand for an even sowing. Sow Sedum seeds indoors 6 - 8 weeks before the last frost is expected. Use small pots or flats and sterile starter mix. Pre-moisten the starter mix and sow Sedum ground cover seeds on the surface. Press the seed into the moistened soil, and do not cover it. Keep the seeds moist but not saturated until they germinate. Water from the underside of the pots or use a spray bottle and lightly mist the seeds.