Helichrysum Seeds - Yellow
Season: Annual
USDA Zones: 3 - 10
Height: 40 inches
Bloom Season: Spring through fall
Bloom Color: Yellow
Environment: Full sun to partial shade
Soil Type: Moist, well-drained, pH 6.6 to 7.5
Deer Resistant: Yes
Latin Name: Helichrysum Bracteatum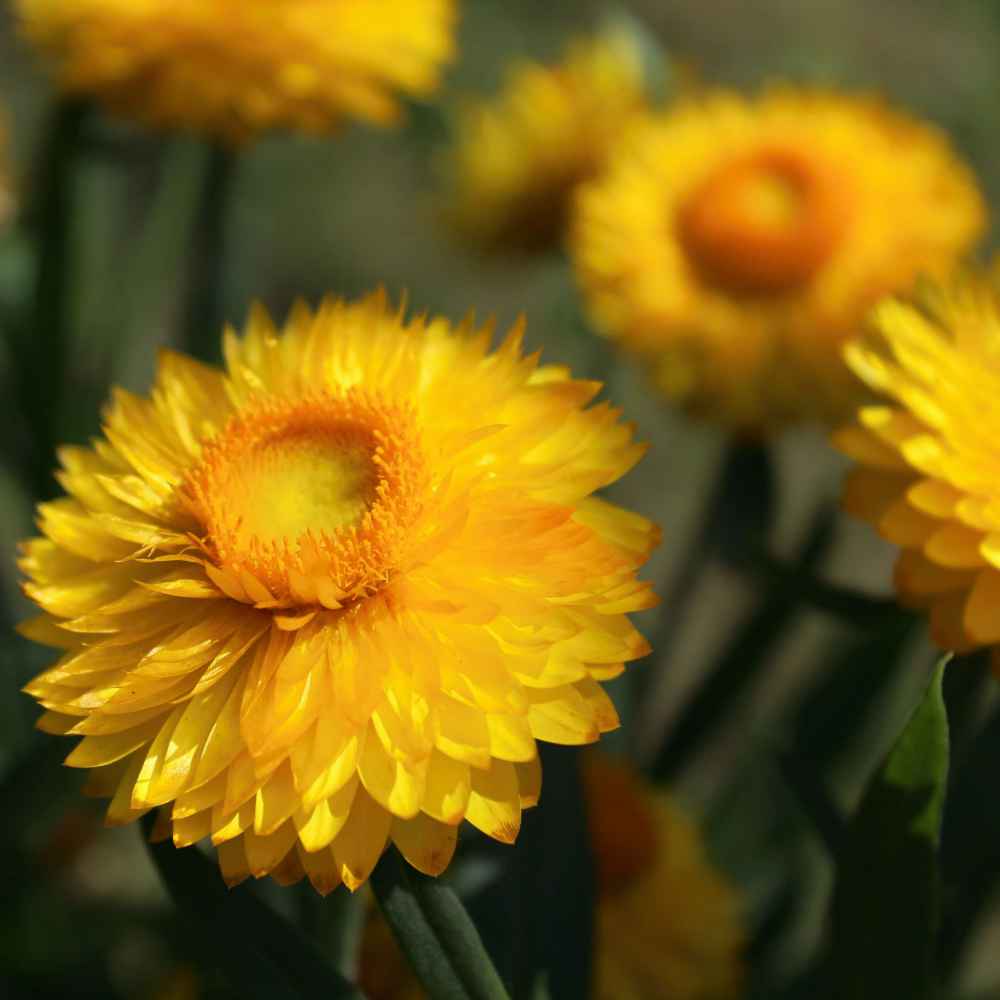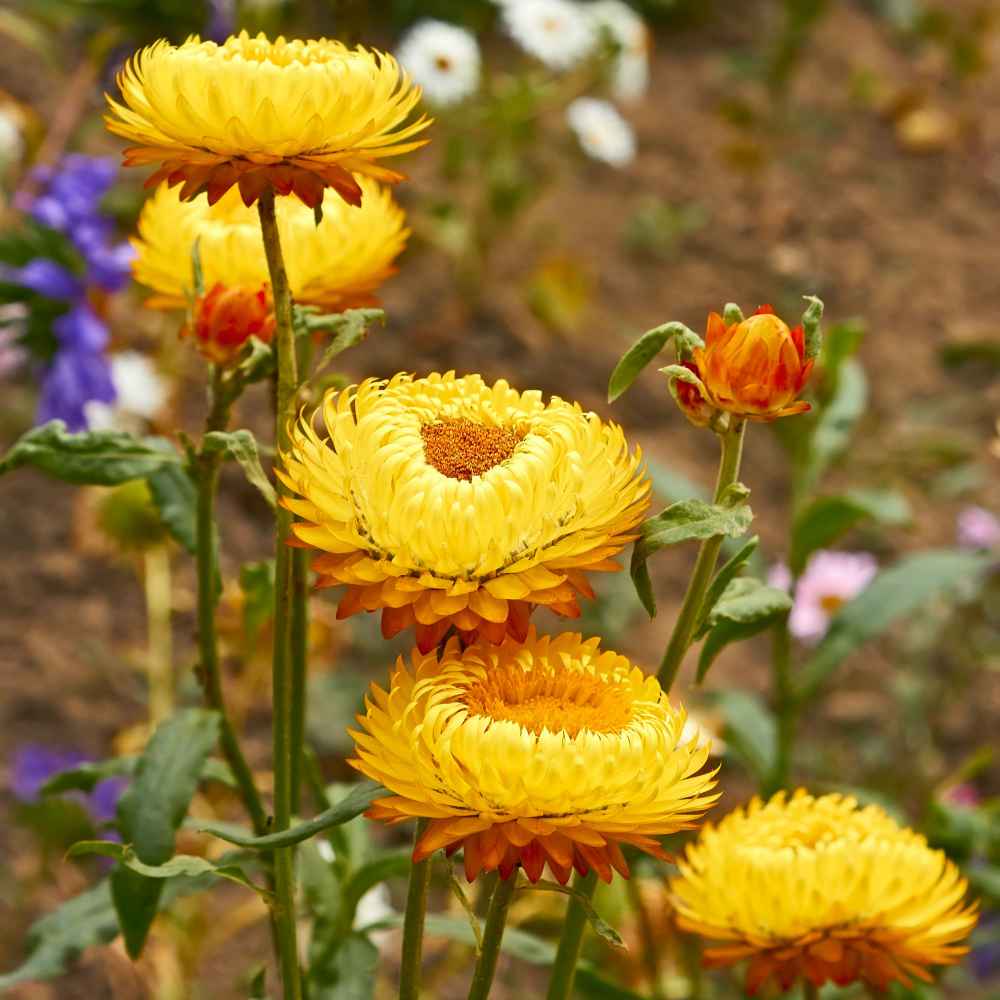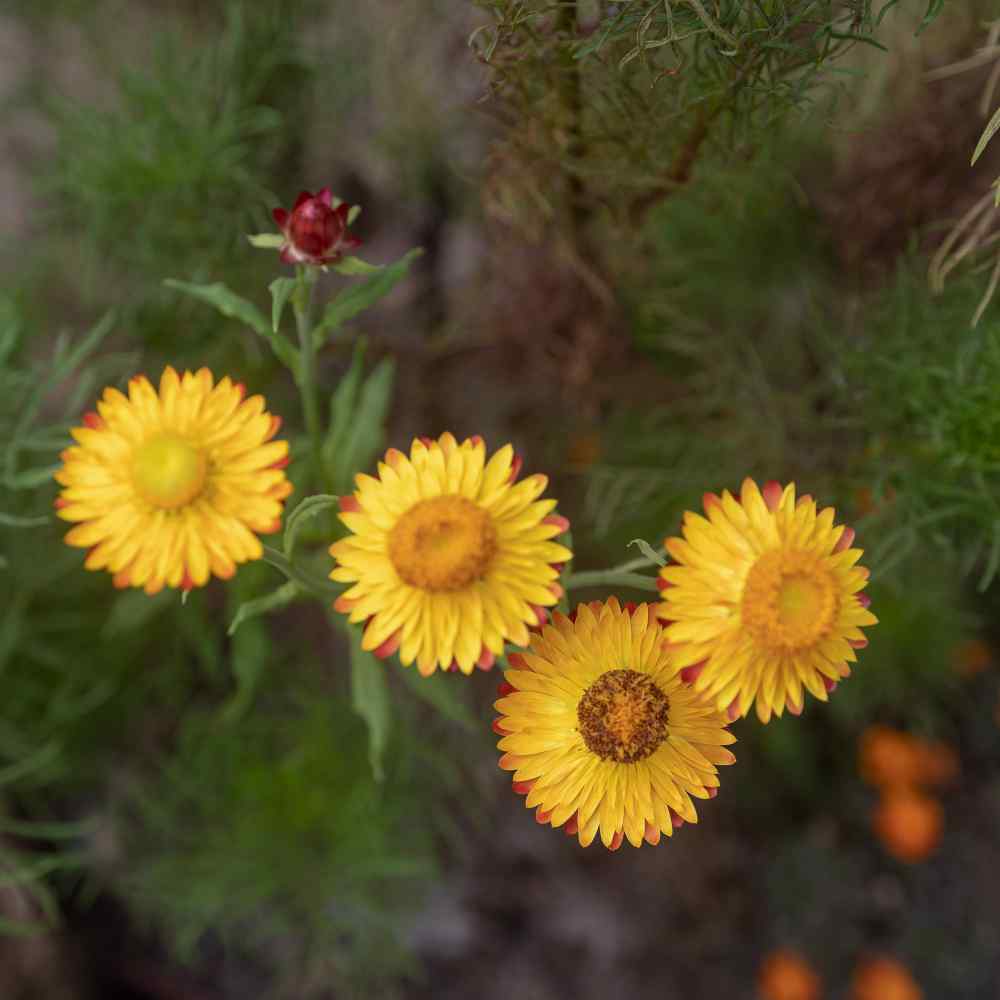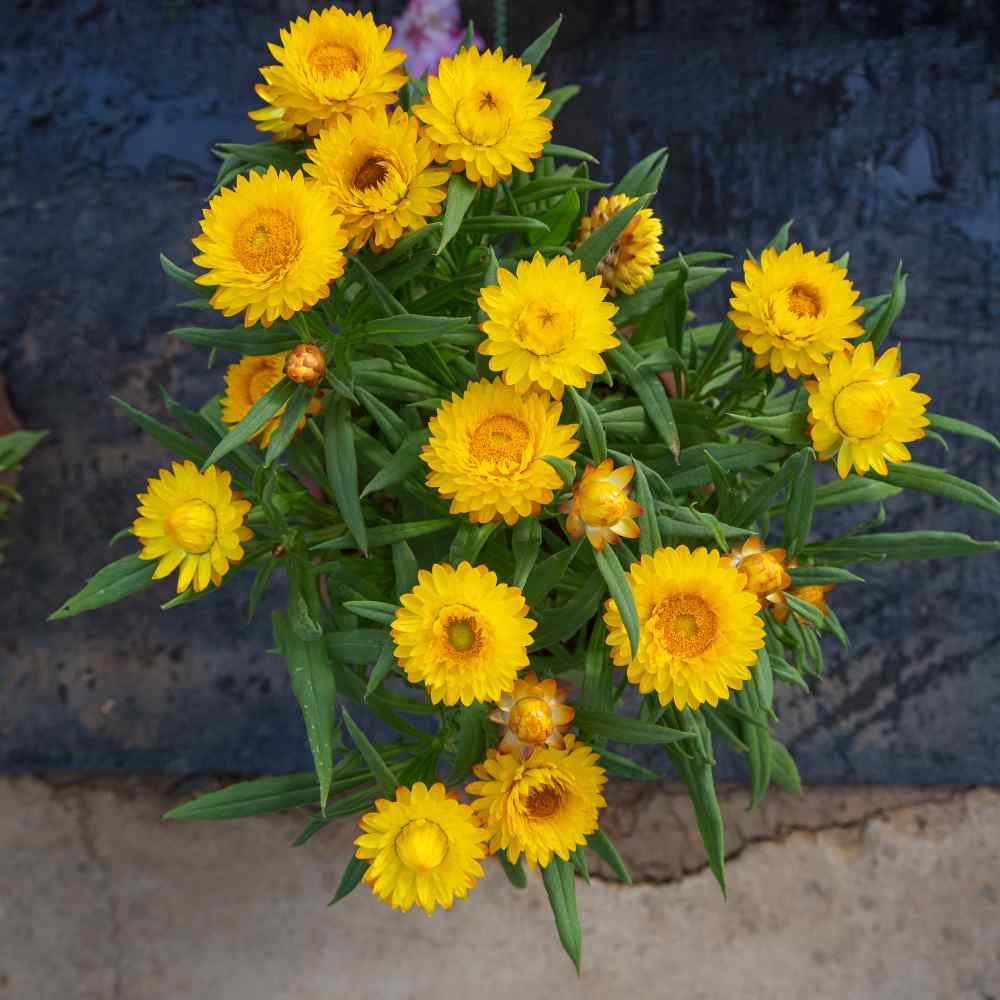 Helichrysum (Helichrysum Bracteatum Yellow) - Popular for fresh bouquets and dried floral arrangements, Strawflower is an excellent addition to containers or sunny borders. It establishes readily from Helichrysum seeds, and from late spring to fall, Strawflower produces many double blooms in a broad range of colors. Strawflower thrives in areas with long, hot summers as they are quite drought tolerant. Helichrysum flowers dry easily and retain their color for months or even years so they are called "everlastings." The daisy-like Strawflower, with its papery blooms, originated in Australia, where several of its relatives grow in the wild. Other names for Strawflower are Everlasting Daisy and Helichrysum Paper Daisy.
Many people like to get a jump start and will plant their Helichrysum seeds indoors, barely covering the seeds (light is needed for germination), 6 - 8 weeks before last frost. Choose a sunny, well-drained site, and set out young plants. You may also directly sow Strawflower seeds after danger of frost has passed, thinning seedlings to 18 inches apart. Pinch young plants to encourage branching. Deadhead spent blooms to encourage flowering. Remove Helichrysum plants after frost.
Everlasting Bloom
These flowers not only are long bloomers, but they retain their color for a very long time after being harvested. As such, they are very popular for everlasting arrangements.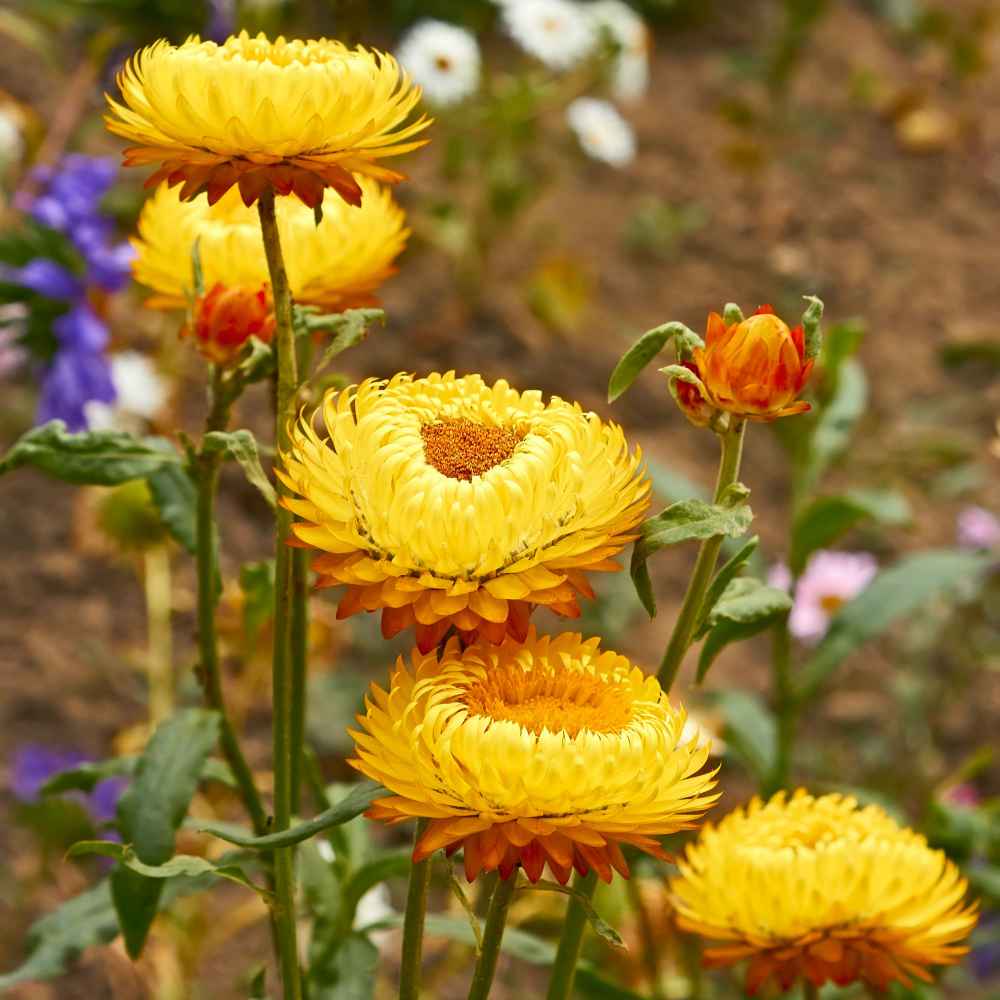 Stunning Cut Flower
How To Grow
To get a jump on the growing season, helichrysum seeds can be sown indoors 6-8 weeks before the last expected frost. Sow seeds into a sterile starter mix in seed trays and barely cover with soil: light is needed for germination. These seeds can also be sown directly into the garden after all danger of frost has passed. Sow into prepared seedbeds and cover with soil. When seedlings are established, thin to 18" apart. Pinch back young plants to encourage branching, and deadhead spent blooms to encourage continued flowering.
Environment: full sun
Soil: well-drained with pH 6.6-7.5
Sowing rate: 3-4 seeds per plant
Plant Information
Yellow helichrysum flowers are annuals that grow in USDA zones 3 through 10. The bloom are exceptionally long lasting, particularly in dried arrangements. To harvest for dried displays, cut when the flowers are just partially open: they will finish opening as they dry.
Bloom color: yellow
Bloom season: spring through fall
Height: 40 inches