Lamb's Ear Seeds - Macrantha
Season: Perennial
USDA Zones: 5 - 7
Height: 18 inches
Bloom Season: Late spring
Bloom Color: Lavendar
Environment: Full sun to partial shade
Soil Type: Well-drained, pH 5.8 - 6.8
Deer Resistant: Yes
House Plant: Yes
Latin Name: Stachys Macrantha Superba
Temperature: 40F
Average Germ Time: 28 - 42 days
Light Required: Yes
Depth: Do not cover the seed but press into the soil
Sowing Rate: 3 - 4 seeds per plant
Moisture: Keep seeds moist until germination
Plant Spacing: 18 inches
Care & Maintenance: Lamb's Ear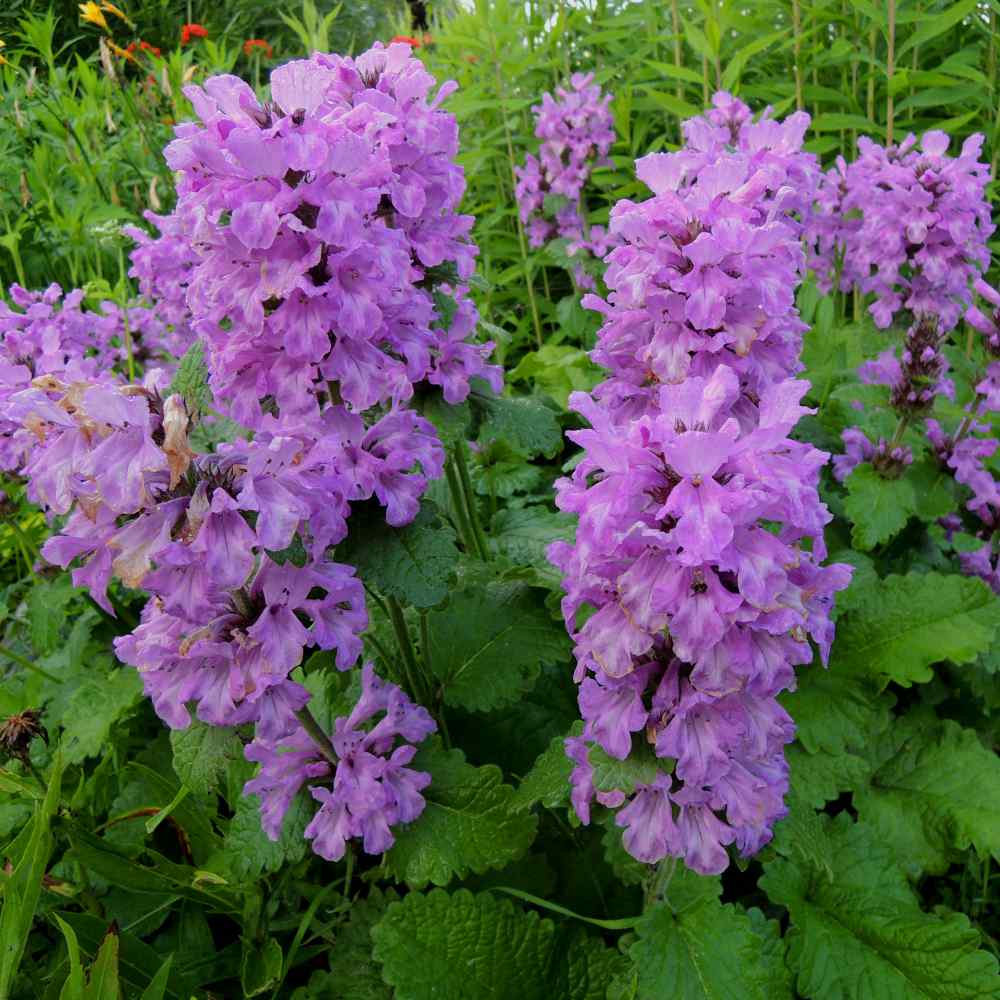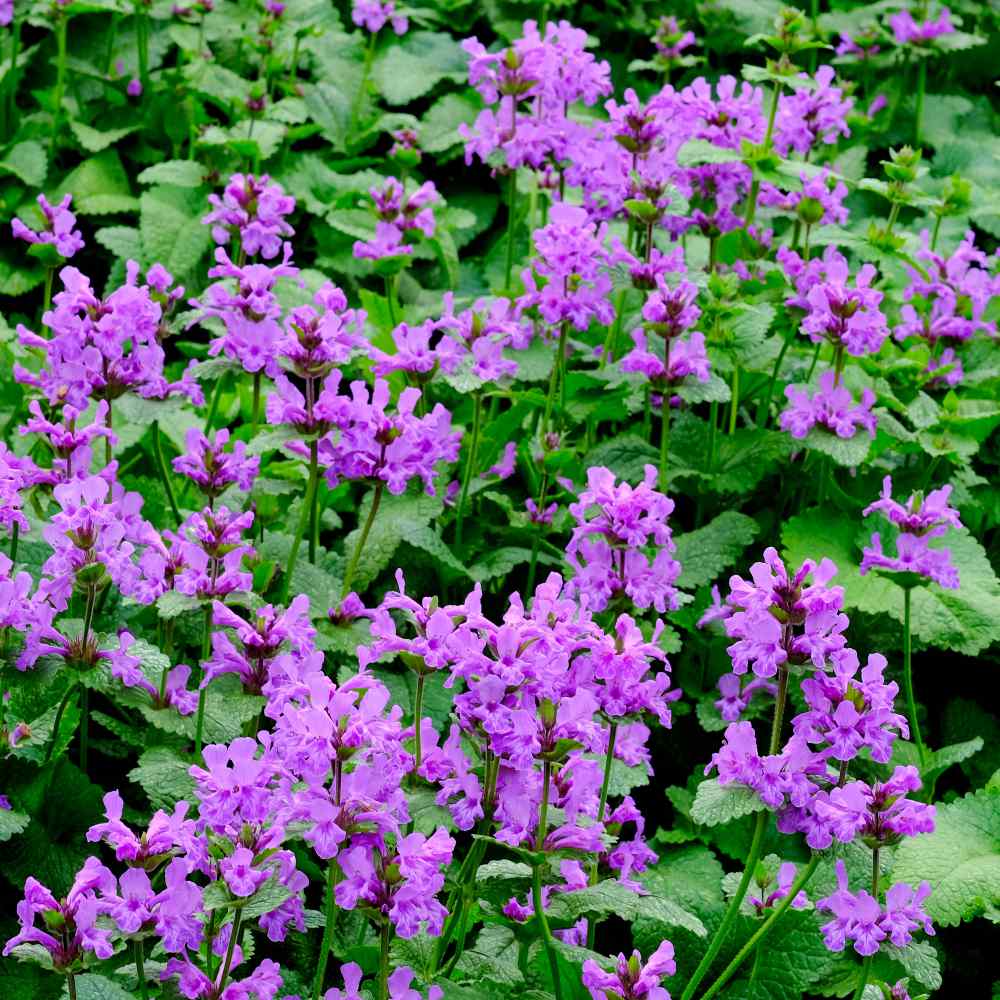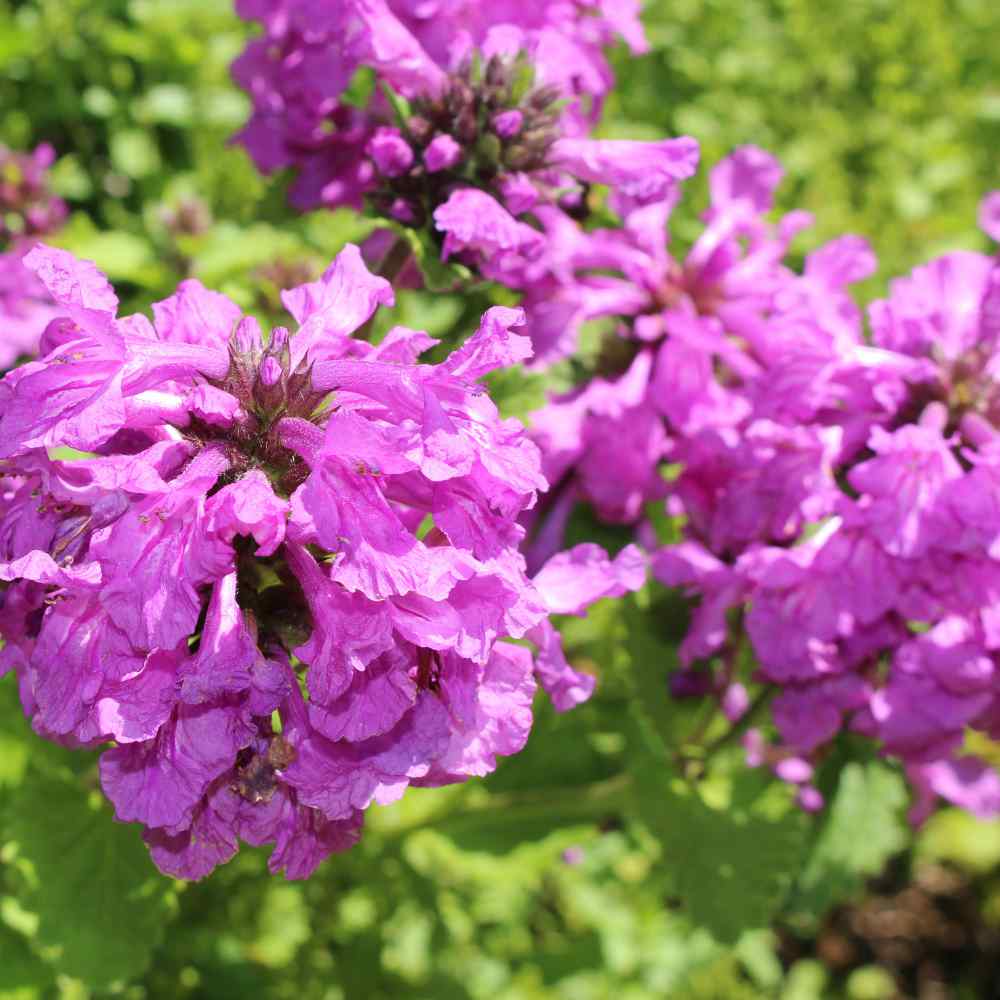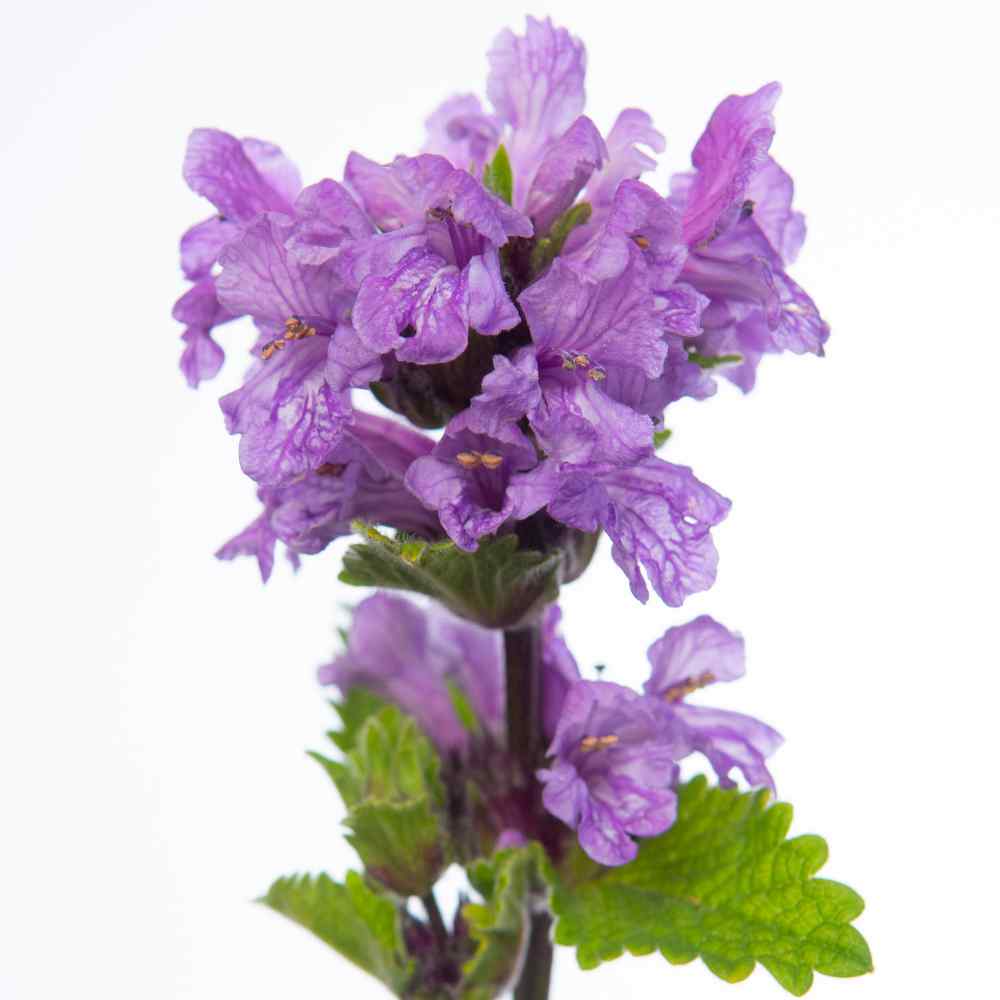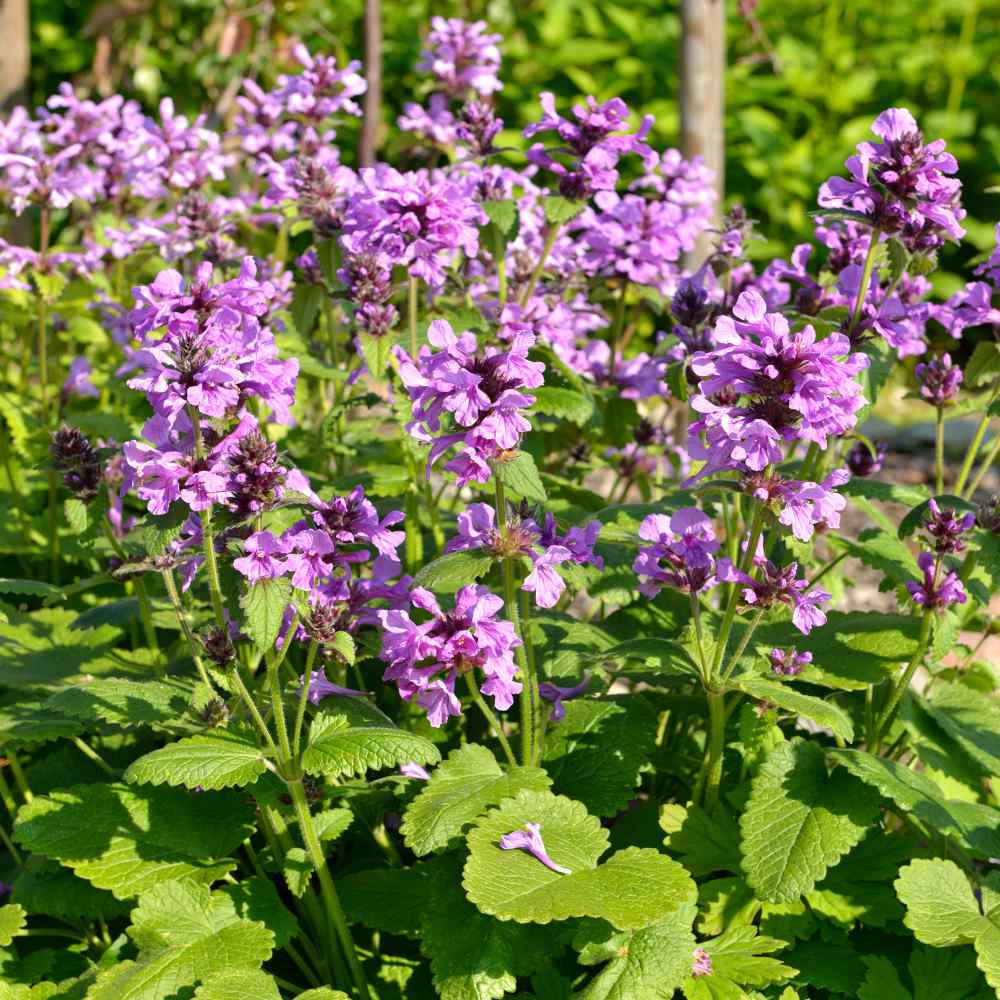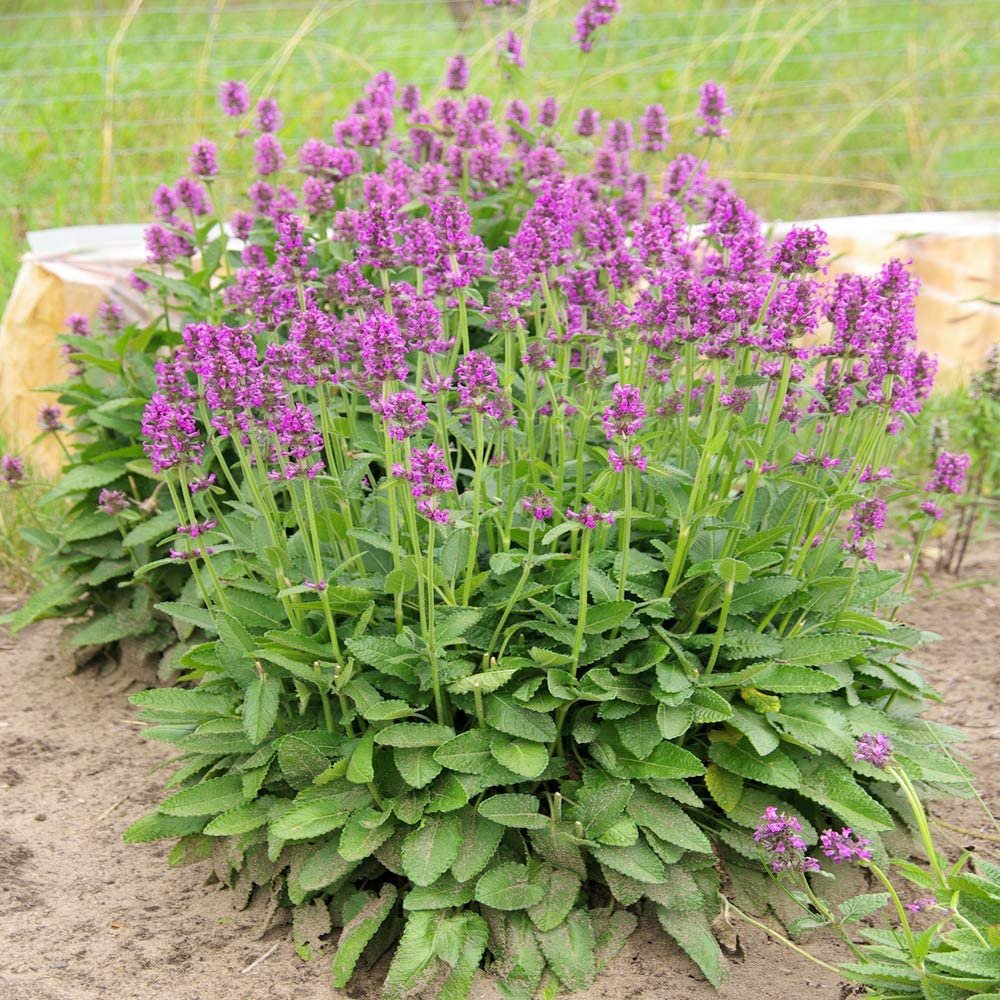 Lamb's Ear (Stachys Macrantha Superba) - Start Lamb's Ear seeds and grow this old-fashioned treasure that was in Grandma's garden, and is gaining new popularity as a charming flower with romantic rosy-lavender flower spikes. The foliage is bright green with crinkled, ovate to heart-shaped leaves. Lamb's Ear Macrantha Superba is very drought tolerant and prefers to dry out between waterings.
Compact garden flower
The flowers are long-lived and work well as a cut flower, or as an addition in a cottage garden. The compact, bushy plants also work well along the border or as a general ground cover.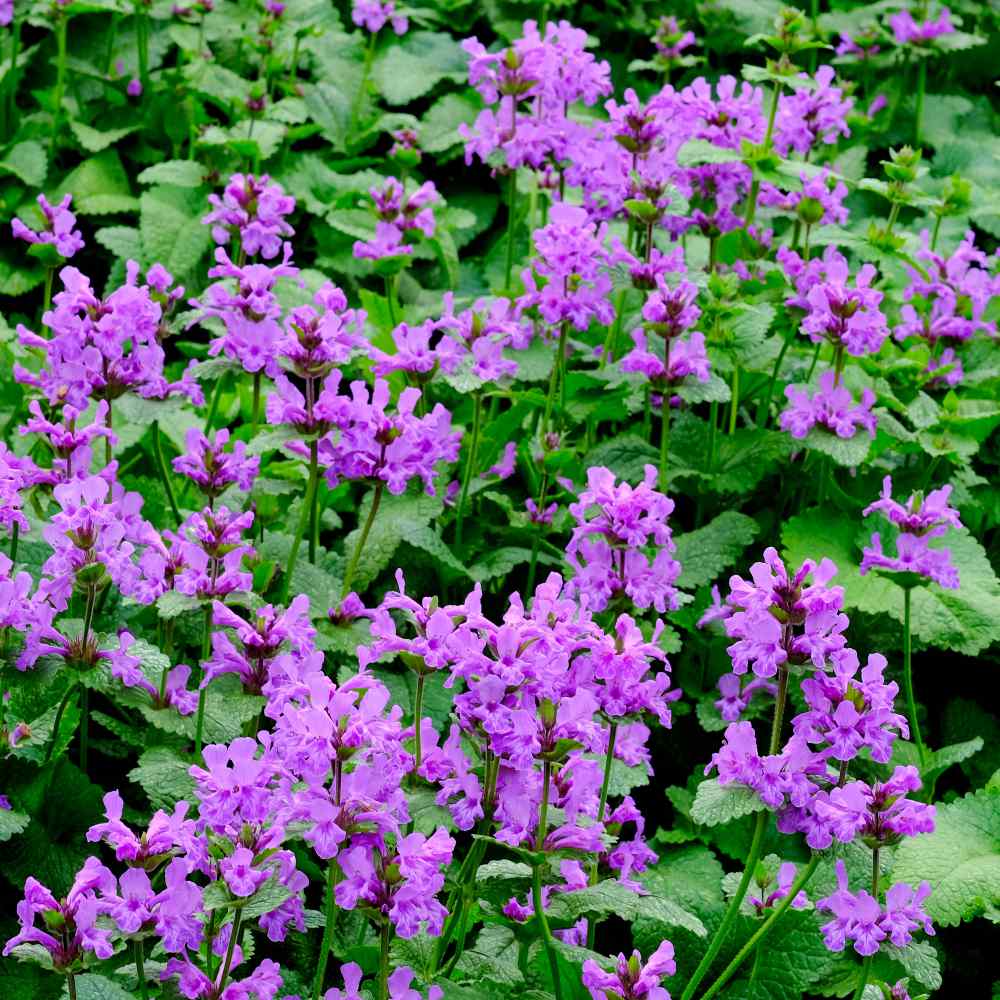 Lamb's ear seed | macrantha
How to grow
How To Grow Lamb's Ear From Seed: Sow Lamb's Ear seed in late winter, 8 - 10 weeks before last frost. Use starter trays and quality starter soil. Press Lamb's Ear seeds into the soil but do not cover. Keep the flower seeds continuously moist until germination.

Keep trays out of direct sunlight, and keep them at a cool temperature, 40F. Pinch back at the time of transplanting to encourage a more compact growth. Transplant Lamb's Ear seedlings outdoors in spring. Space Big Betony plants 18 inches a part.
Sowing Rate: 3 - 4 seeds per plant
Average Germ Time: 28 - 42 days
Keep moist until germination
Attracts bees, butterflies and hummingbirds
Depth: Do not cover seed, but press into soil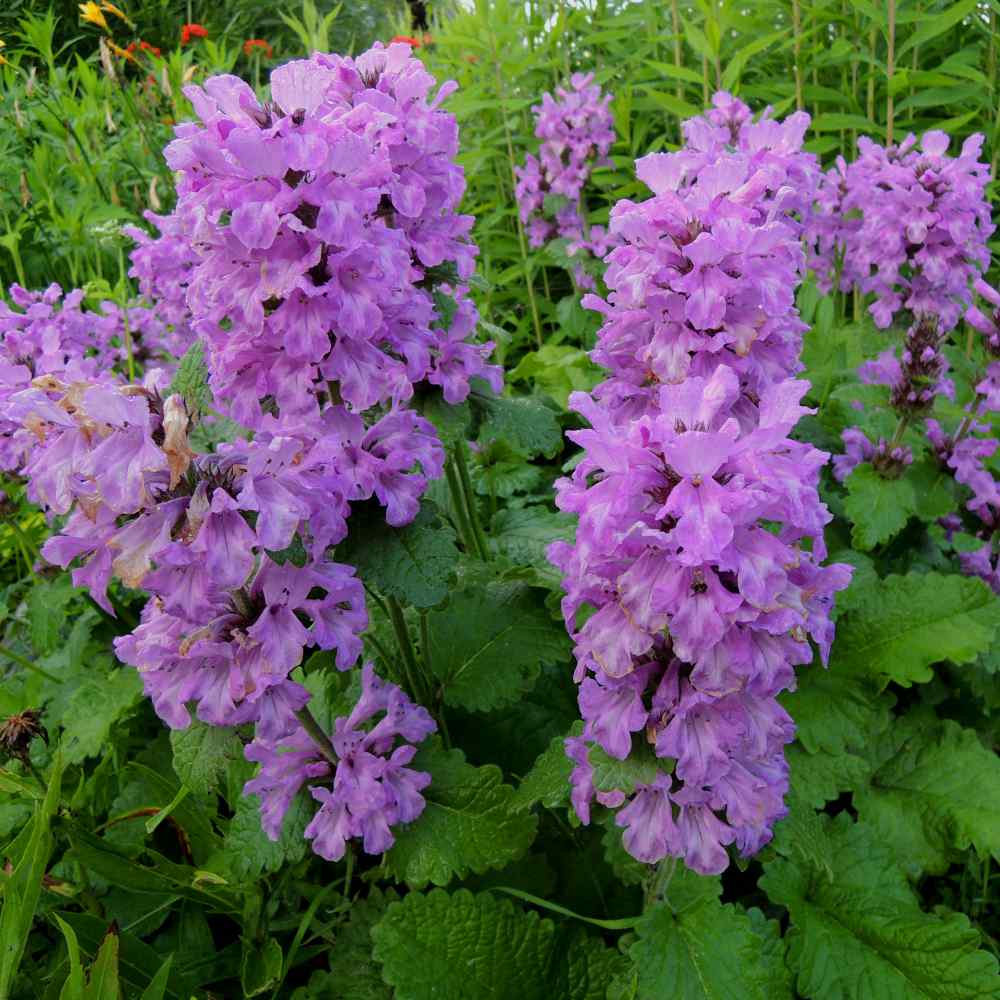 Flower Specifications
Lamb's Ear Macrantha, also known as Big Betony, is making a comeback in popularity as a long-blooming, colorful, compact choice for beds and borders. Lamb's Ear Big Betony has a spreading habit and is a liberal self-sower dropping its own flower seeds. If you want to keep it contained, deadhead spent blooms before seeds fall.
Height: 18 inches
USDA Zones: 5 - 7
Season: Perennial
Deer Resistant: Yes