Approximate seeds per pound: 3,400,000
Season: Annual
USDA Zones: 3 - 9
Height: 12 - 15 inches
Bloom Season: Summer
Bloom Color: Red
Environment: Full sun
Soil Type: Loose, well-drained, pH 6.1 - 7.3
Deer Resistant: Yes
Latin Name: Papaver Rhoeas








Red Poppy (Papaver Rhoeas) - The drought tolerant Red Poppy is one of the most popular wildflowers in all the world, and it easily establishes from Poppy seeds. It is also known as Shirley Poppy, Flanders Poppy, American Legion Poppy, (the red poppy is the symbol of the American Legion, handed out for Memorial Day), and in England, Corn Poppy. This wildflower is native to most of all Europe and North Africa. Growing Poppies from seed is such a rewarding experience. Red Poppies are favorites with xeriscape gardeners because they grow so successfully from wildflower seed, and they transform a dull boring landscape into an intense display of gorgeous red blooms. Since they are annuals, they grow quickly from flower seeds each spring and drop new Red Poppy wildflower seed in the fall.
Popular Wildflower
Red poppy is a famous and adored wildflower that loves sunny fields and meadows, and abundantly self-sows to return to each year.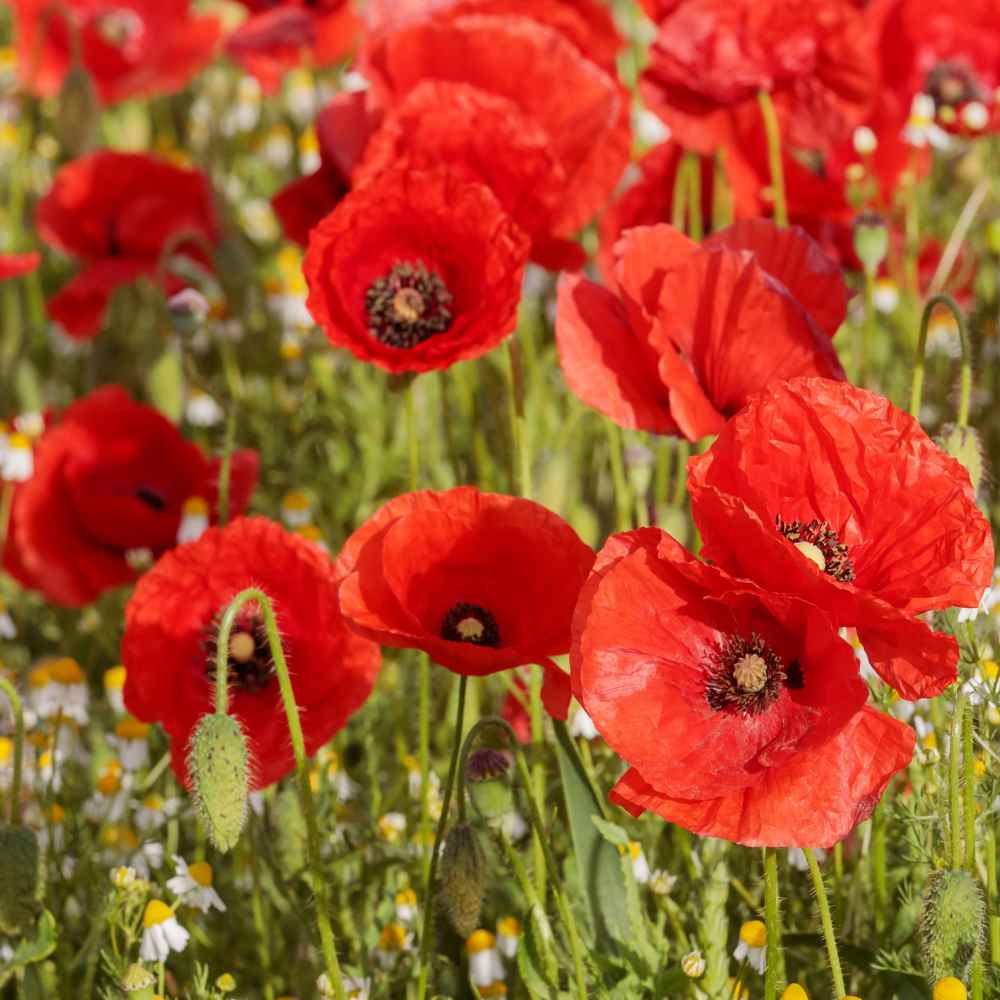 Attractive Annual
How To Grow
Poppy seeds should be directly sown in the spring after all danger of frost has passed. They do not transplant well due to their long taproots, but can still be started indoors if you use deep starter pots. For easier distribution, mix these tiny seeds with sand and surface sow atop a prepared seed bed. Use a board or your hands to press down the soil as a whole, but do not cover with further soil. Keep the seeds moist until germination, and then continue to water frequently after seedlings have appeared. Once they have reached 6" tall, watering can be reduced.
Soil: well-drained with pH 6.1-7.3
Sowing rate: 2 lbs per acre
Environment: full sun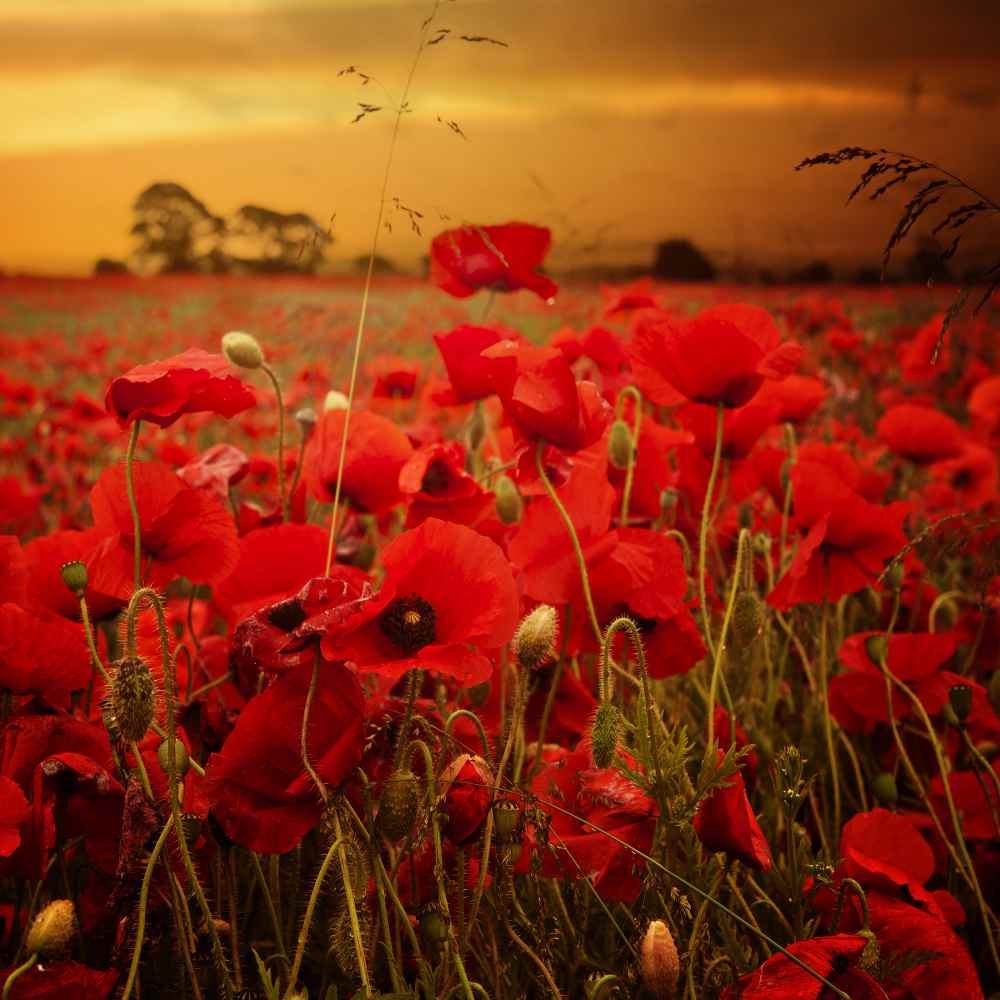 Plant Specifications
Red poppies are popular annual flowers that grow in USDA zones 3 through 9. They are native to North Africa and Eurasia, but are most famous for growing in Central Europe. This wildflower is easy to grow and abundantly self-seeds.
Bloom color: red
Bloom season: summer
Height: 12-15 inches