Sunflower Seeds - Autumn Beauty
Season: Annual
USDA Zones: 3 - 9
Height: 60 - 72 inches
Bloom Season: Summer
Bloom Color: Mix
Environment: Full sun
Soil Type: Moist, fertile, pH 5.5 - 6.2
Temperature: 69 - 75F
Average Germ Time: 10 - 15 days
Light Required: No
Depth: 1/2 inch
Sowing Rate: 18 ounces per 1,000 square feet or 48 pounds per acre
Moisture: Keep seed slightly moist but not wet
Plant Spacing: 12 - 18 inches
Care & Maintenance: Sunflower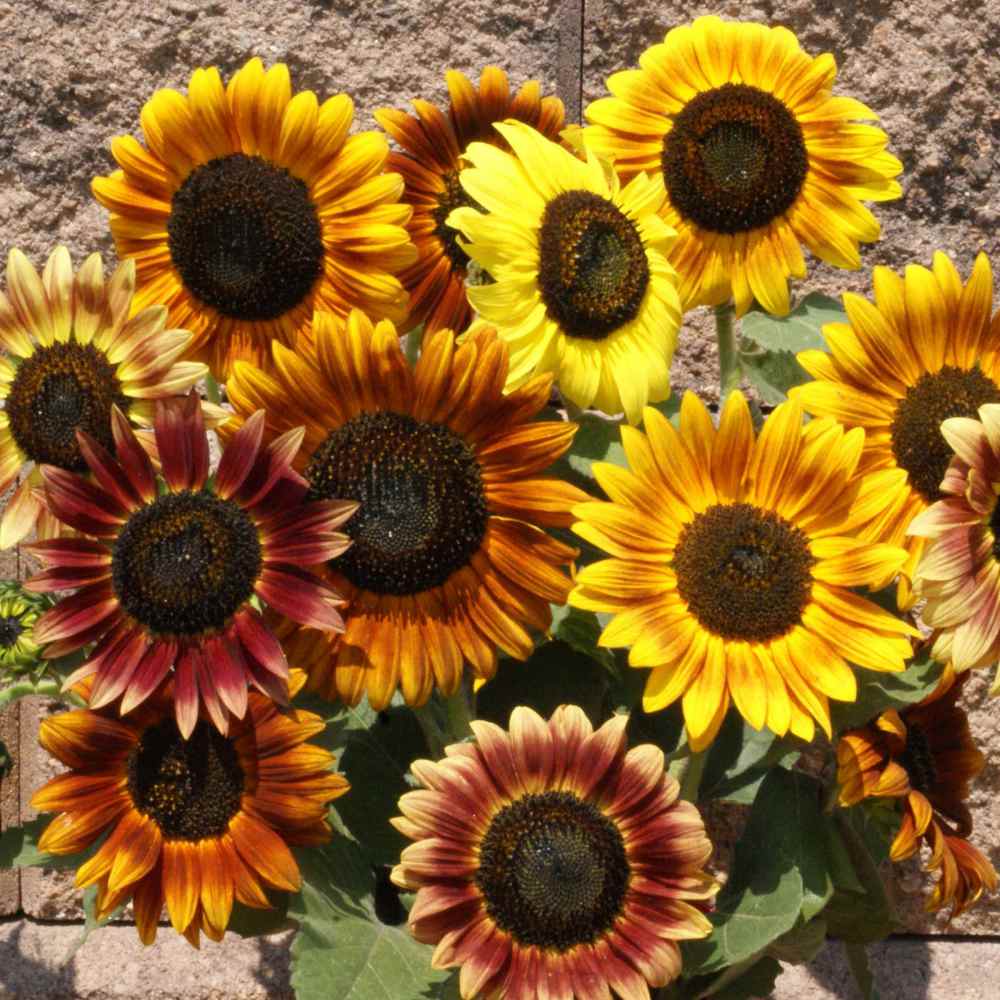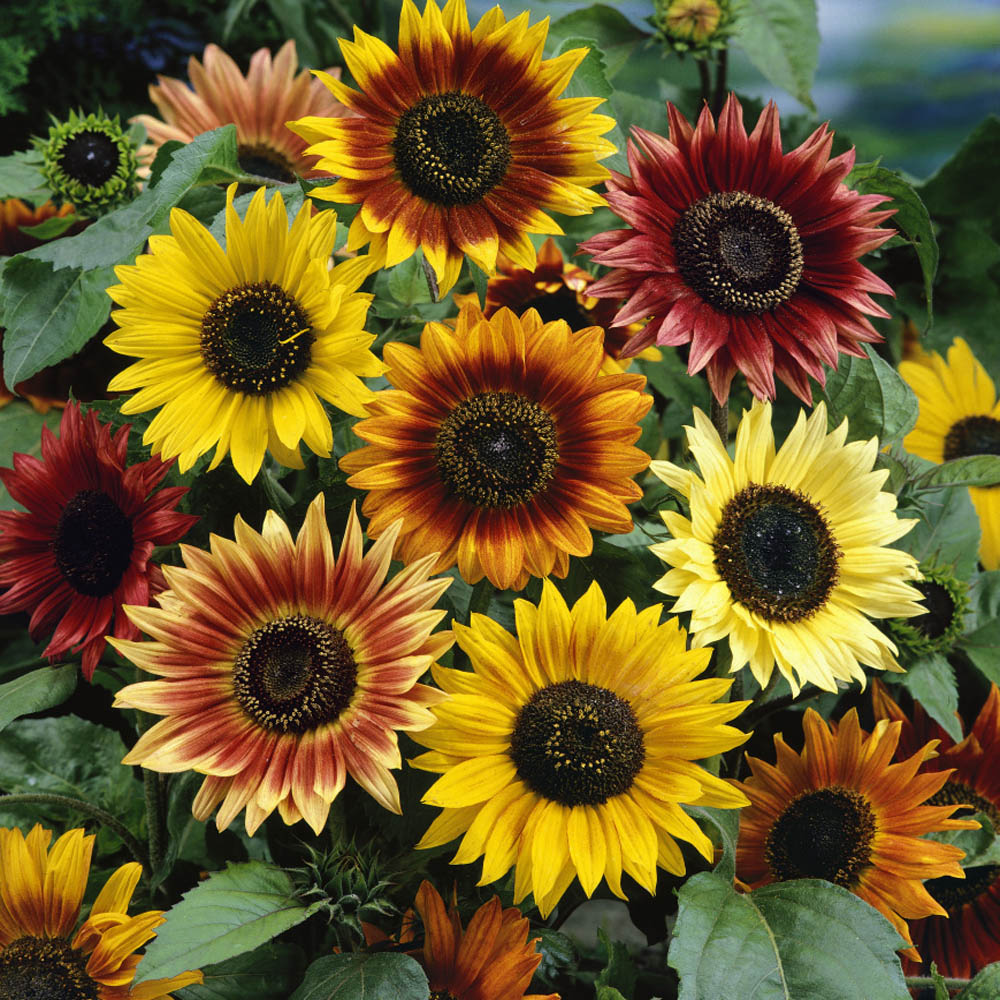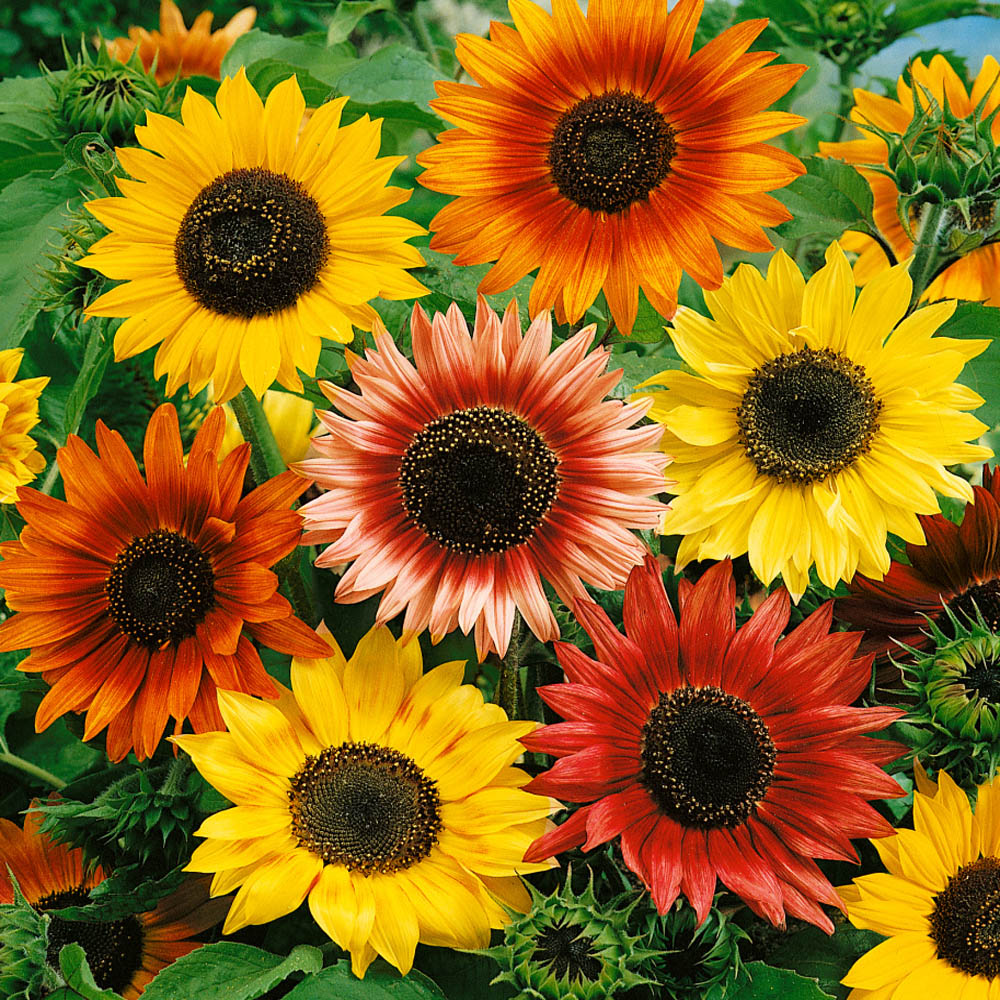 Sunflower Autumn Beauty (Helianthus Annuus) - Would you like to grow the most cheerful of all flowers in your summer garden? Grow Sunflower seeds and enjoy these tall stately annuals that brighten up any location. This Sunflower Autumn Beauty mix produces blooms ranging in colors: gold, yellow, rusty red, burgundy and bi-colors. The blooms range in size from 5 - 10 inches in diameter. Autumn Beauty Sunflower seeds create a stunning combination of bright warm colored flowers. Sunflower Uses: The strong stemmed blooms grow on tall branching plants producing an abundance of cut flowers for bouquets. Use as a backdrop for shorter flower varieties, as a temporary hedge, or for color in the vegetable garden.
Grow Sunflower Autumn Beauty in a sunny location and in somewhat fertile well-drained soil. Keep soil weed free and moderately moist while plants are young. Once established, Sunflower plants are somewhat drought and heat tolerant. They will flower mid-summer through fall. Birds are attracted to the seeds.
How To Grow Sunflowers From Seeds: After danger of frost has passed, directly sow Helianthus seeds into prepared seed beds that are weed free and where the soil has been loosened. Space the Sunflower seeds 6 inches apart, cover the seeds 1/2 inch deep, and thin the Sunflower seedlings to 12 - 18 inches apart.