Lupine Planting and Care Guide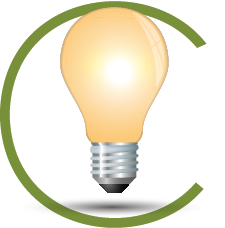 Quick Facts About Lupine
Lupines provide bold colors for the garden, and they pair nicely with old-fashioned favorites to make a cottage garden come alive. Lupines are deer, heat, and drought resistant and quickly take root, and they are a legume, so they add nitrogen to the garden soil. Their beautiful, showy blooms attract bees, butterflies, and hummingbirds making them well-suited to wild-life gardens. Lupines will take a full year to give a colorful display when grown from seeds.
Planting Time
Lupine flower seeds have a hard outer coat, so prior to either planting outdoors or indoors, soak the seeds for 24 - 48 hours or lay the seeds between two sheets of sand paper and roughen them. These methods help the seed to germinate faster. After a seed treatment, start the seeds outdoors in the early spring (in mild climates, seeds can be planted in the fall) or indoors 6 - 8 weeks prior to the end of frost season.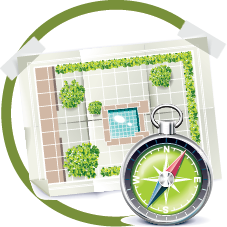 Planting Location
Lupine plants prefer full sun and sandy, well-draining soil. Lupines form a tap root, so transplanting or dividing is not advised.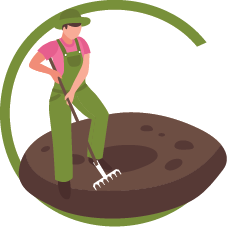 How to Plant Lupines
After the seed treatment, start the seeds in peat pots
The Lupine seeds should be covered about 1/8 inch with soil
Keep the soil moist and warm for germination
Place the seedlings in a bright sunny window for growing
Once the seedlings have true leaves, harden off the plants for 7 - 10 days prior to transplanting outdoors
Transplant out with the entire peat pot so that the tap root is not disturbed and space about 18 - 20 inches apart
Or, in the early spring once the soil can be worked, weed and work the soil to a depth of 8 inches
Add compost to the soil to improve drainage
Firm the soil down and plant Lupine seeds, covering them with soil
Keep the area moist and thin the seedlings to about 18 inches apart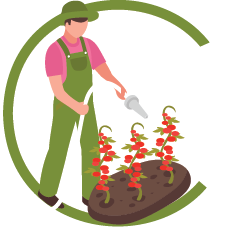 Care And Maintenance
Water the young Lupine plants regularly to help establish their roots
Once established, Lupines tolerate drought and high heat conditions
A mulch around the base of the plant will help suppress weeds and hold in moisture
In windy areas, some staking will help the plants continue to grow straight
Deadhead the spent blooms to encourage more blooming later in the summer
Lupine Options
2923