Season: Perennial
USDA Zones: 3 - 9
Height: 24 - 60 inches
Bloom Season: Mid Spring to mid Summer
Bloom Color: White
Environment: Full sun
Soil Type: Can tolerate moist or dry soils of clay, loam, or sand
Deer Resistant: Yes
Latin Name: Baptisia alba
Temperature: 68F
Average Germ Time: Put in fridge for 4 - 6 weeks. Pour hot water over seeds, let soak 1-3 days until swelling noticeable. Then plant 68F for germination in 21 - 28 days.
Light Required: Do not leave in direct sunlight
Depth: 1/4 inch
Sowing Rate: 2 - 3 seeds per plant
Moisture: Keep seeds moist until germination
Plant Spacing: 24 - 36 inches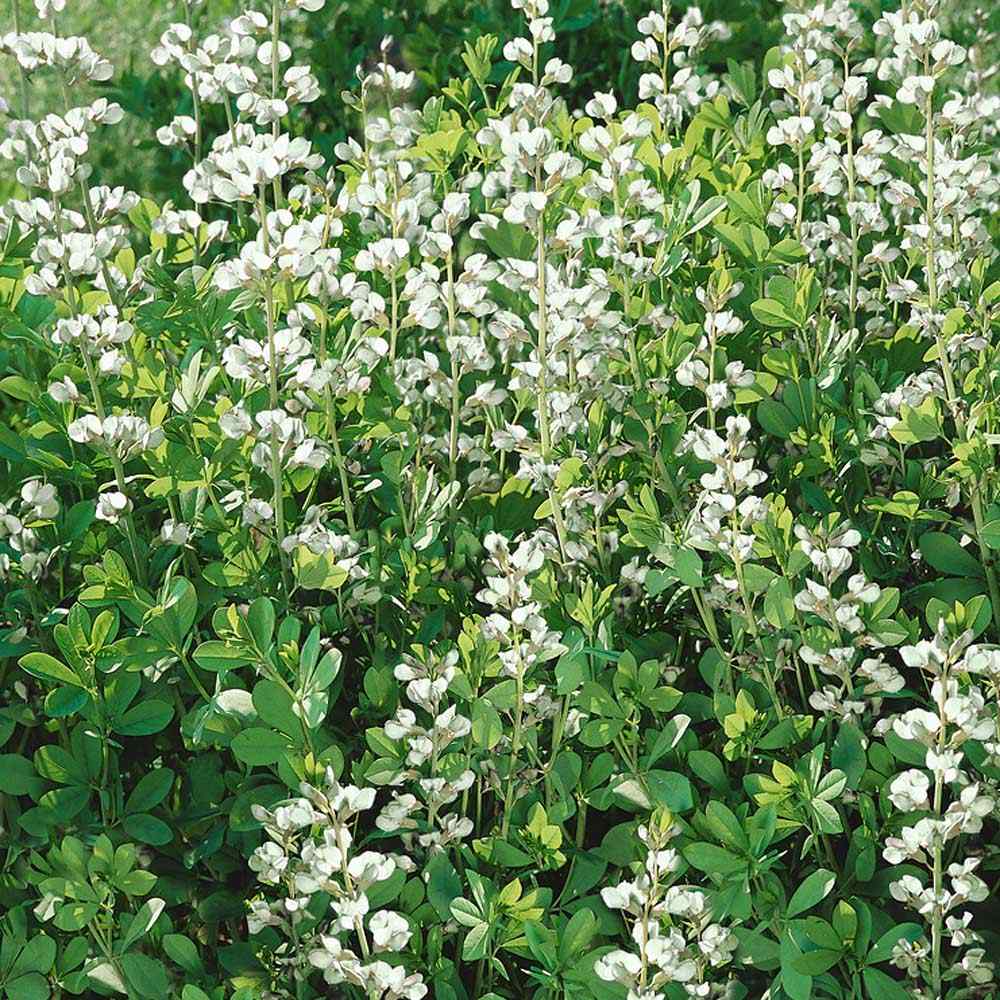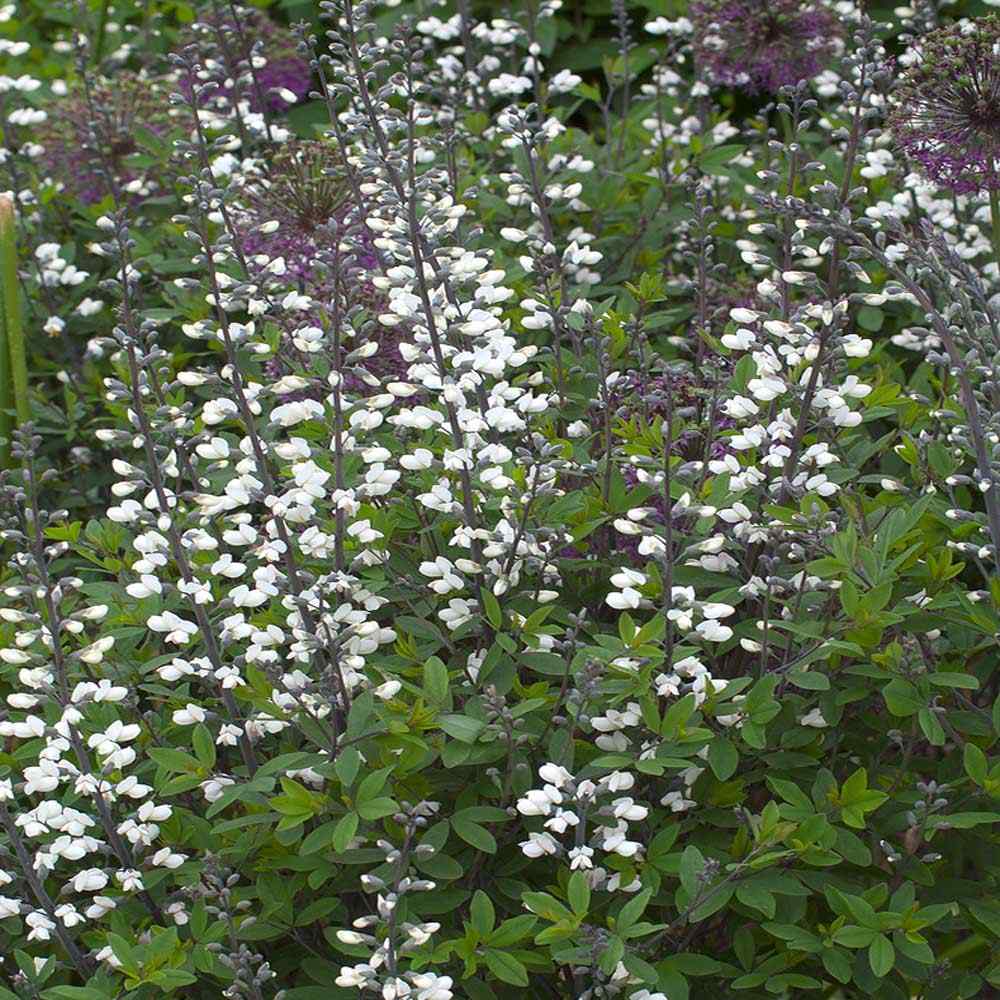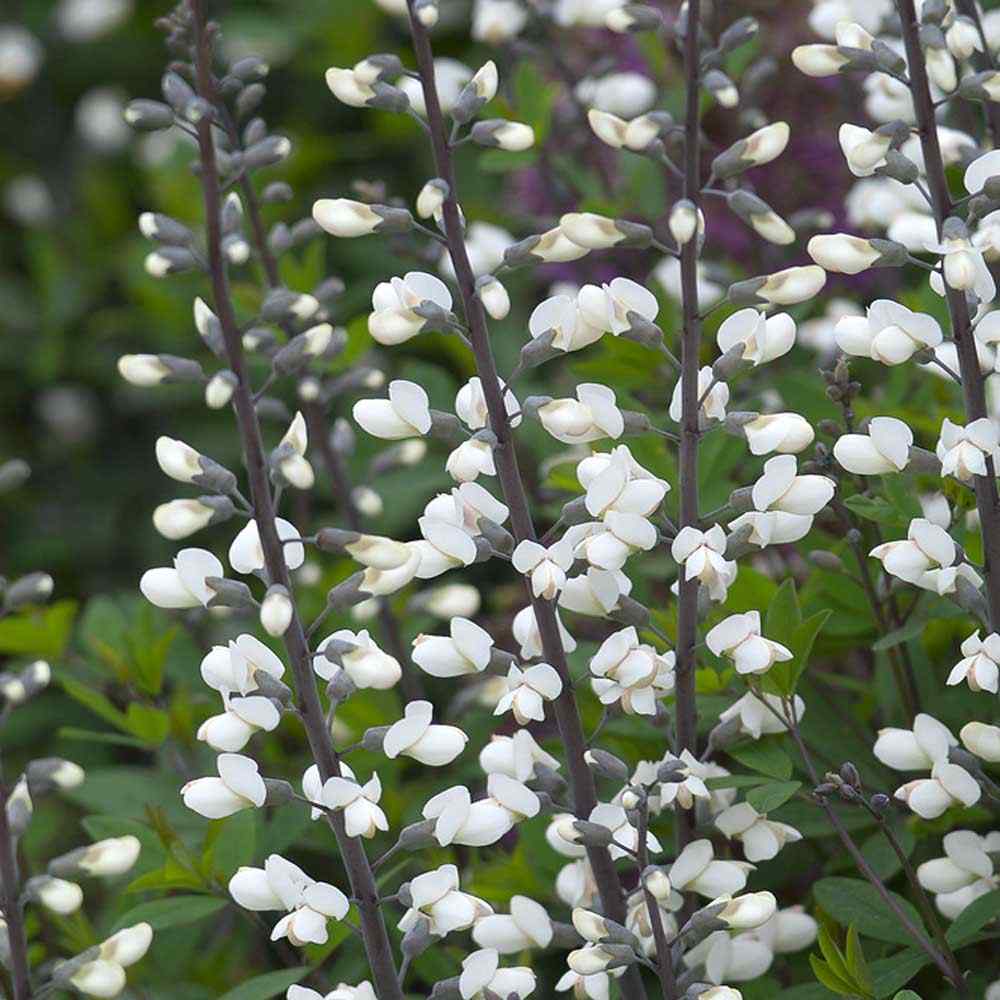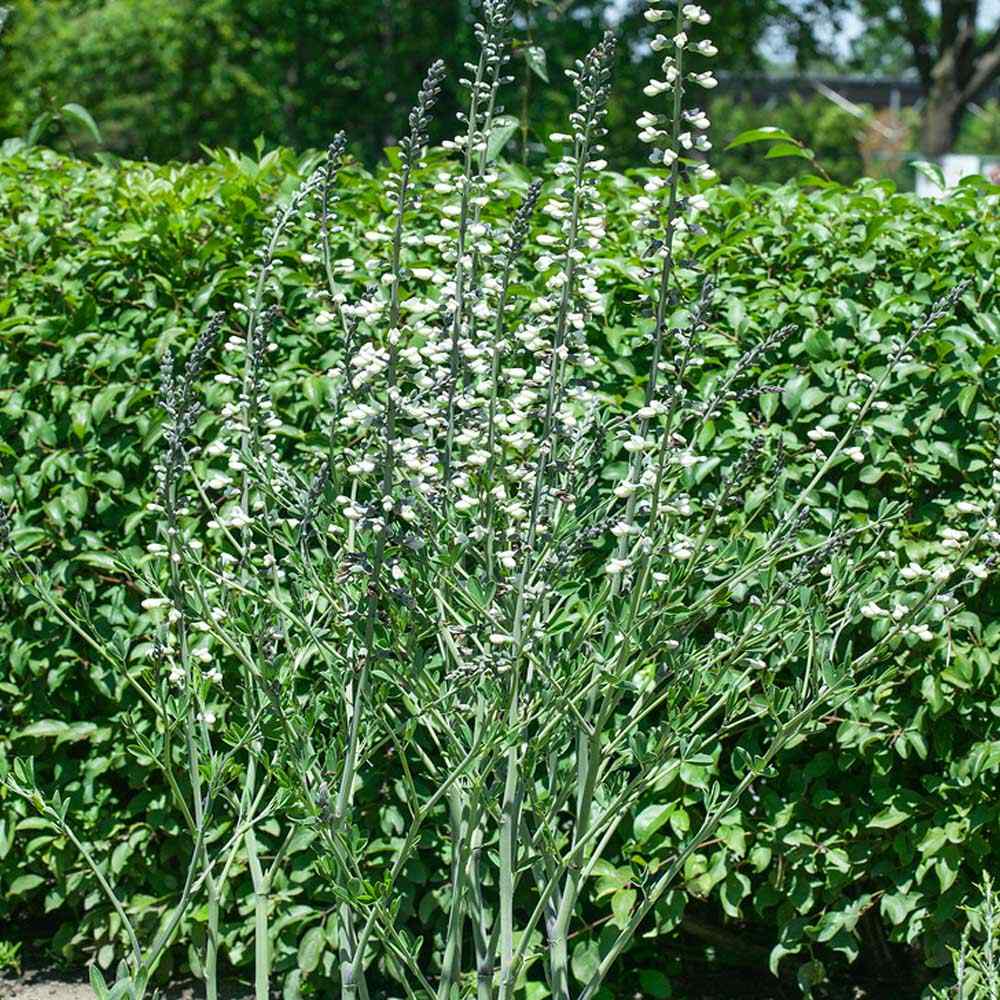 White Wild Indigo (Baptisia Alba) - Referred to as White False or Wild Indigo. It stands out among other prairie plants reaching up to 5 feet tall. Its growth cycle begins in Spring when a slender purple stem emerges from the ground. By late June it has transformed into a beautiful, five foot flowering perennial with spikes of white flowers. The name "Baptisia" means "to dye," referring to some species with indigo flowers in this genus being used as a dye. The species name "alba" means "white," cleary referring to the white flowers.
Individual plants are very long-lived, but young transplants can take up to four years of development before they are full grown and producing flowers. The plant has a deep taproot and does not respond well to being moved; however, the taproot makes these very drought tolerant plants. Mature plants can be quite large, with a the base reaching up to four feet in diamater.

Bumblebees and butterflies like to visit White Wild Indigo. The dried plants often act as tumbleweeds and blow with the wind along the land dropping seeds as they roll along. Although it may take several years to reach maturity, White Wild Indigo grows quickly in the Spring. It is a long-lived drought tolerant plant and a legume, meaning it fixates nitrogen. While this species is indicative of the tallgrass prairie, it will also occur in open woodlands and roadsides. Its range is centered in the Midwest, extends south to Texas and Florida.