Asparagus Fern Seeds - Sprengeri
Season: Perennial
USDA Zones: 8 - 10
Height: 24 inches
Bloom Season: Summer
Bloom Color: White and pale pink
Environment: Full sun to partial shade
Soil Type: Well-drained, pH 6.6 to 7.5
Deer Resistant: Yes
House Plant: Yes
Latin Name: Asparagus Densiflorus Sprengeri
Temperature: 75F
Average Germ Time: 21 - 35 days
Light Required: Yes
Depth: Do not cover
Sowing Rate: 3 - 4 seeds per plant
Moisture: Keep moist until germination
Plant Spacing: 36 inches
Care & Maintenance: Asparagus








Asparagus Fern (Asparagus Densiflorus Sprengeri) - Asparagus Sprengeri seeds are the way to start this popular foliage plant! The Asparagus Fern features trailing bright glossy foliage. When planted in containers, the unique feathery foliage makes a lovely complement to flowers. It makes an excellent house plant and works well in hanging baskets. Asparagus Fern is a slightly woody evergreen plant with upright or trailing branches. It is easily established from flower seed, and it is easy to grow and drought-tolerant. This fern-like perennial develops into a fast-growing, sprawling ground cover, or a nice-sized houseplant that requires minimal care. Grows 24 inches in height and 24 - 36 inches wide in full to part sun. Grown in some shade, the foliage will maintain a deeper green color. It likes moist but well-drained soil.
Asparagus Fern produces a flower. The flowering time lasts for roughly two weeks during the summer. Bright red berries follow the inconspicuous, fragrant white or pale pink flowers. Birds are highly attracted to the fruit and aid in the dispersal of the flower seed. Sow Asparagus Fern seeds in potting mix indoors. Transplant outdoors after danger of frost.
Friendly Foliage Plant
Asparagus fern is an evergreen perennial that makes a delightful, long-lasting houseplant: repot it every couple of years, and it will continue to thrive!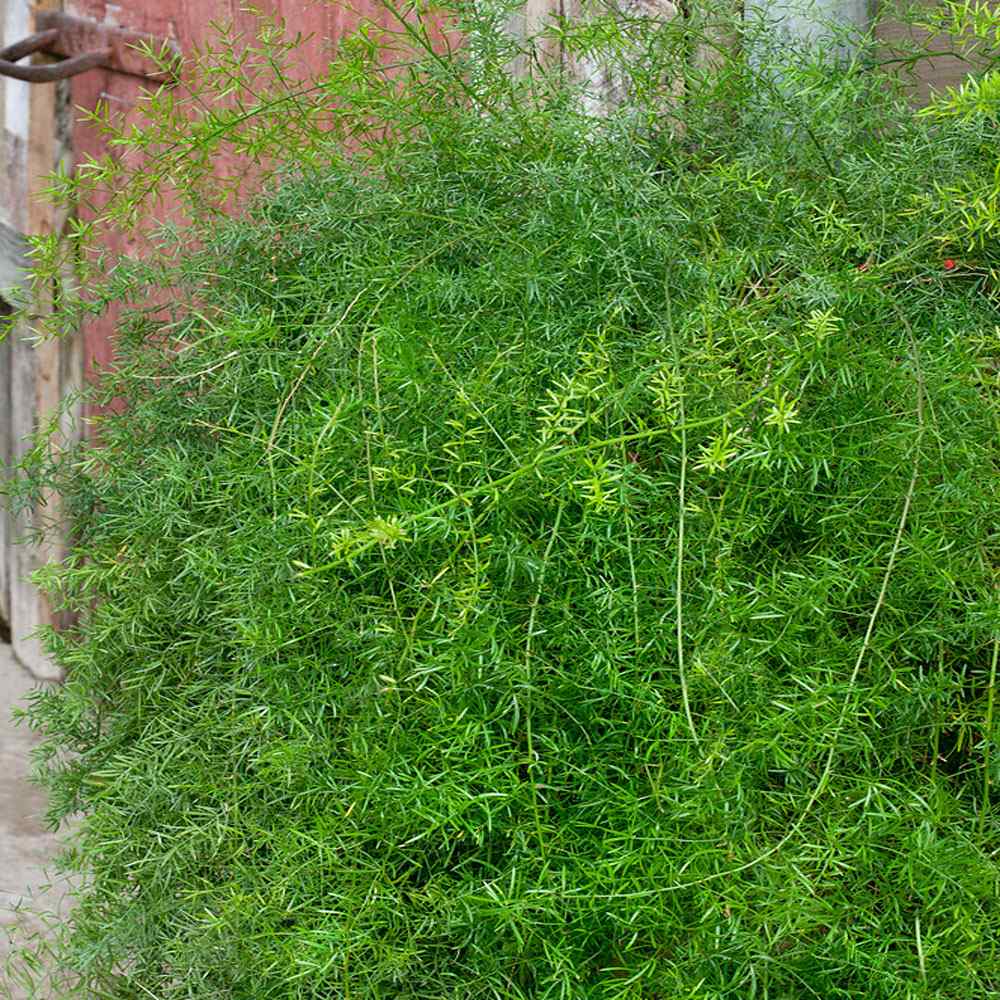 Excellent Houseplant
How To Grow
If growing as a houseplant, these seeds can be started indoors any time of the year, as long as you provide a warm area to grow. Plant in a potting mix, and keep seeds moist until germination. Sow 3-4 seeds per plant and press into soil without covering. The seeds will germinate in 21-35 days. The mature seedlings can be transplanted outdoors after all danger of frost has passed. Space outdoor plants 36 inches apart to allow ground cover space, or just plant in outside pots for a contained feature.
Environment: full sun to partial shade
Soil: well-drained w' pH 6.6-7.5
Sowing rate: 3-4 seeds per plant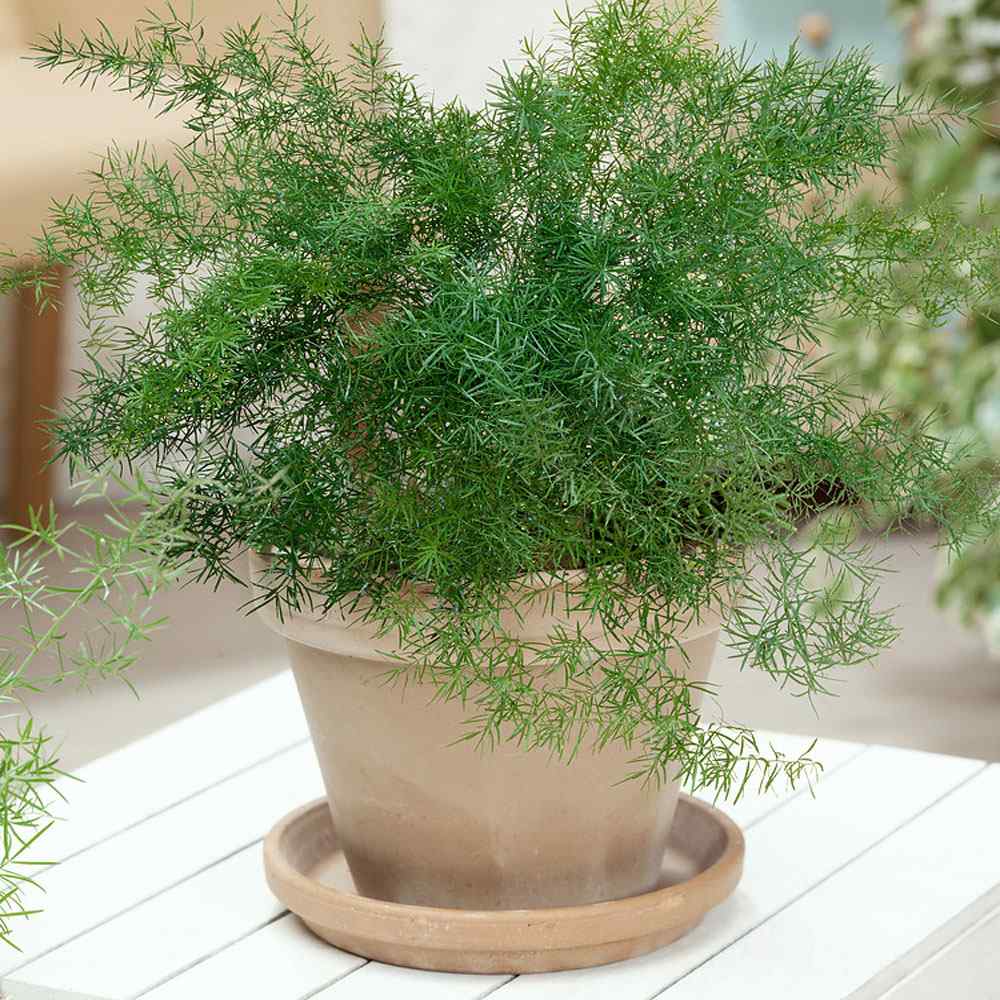 Plant Specifications
Asparagus sprengeri fern is a perennial plant that grows in USDA zones 8 through 10. While it is predominantly an evergreen foliage plant, it also produces small, pale flowers and bright red berries in a short bloom season.
Bloom season: summer
Bloom color: white and pale pink
Height: 24 inches