Calendula Seeds - Orange King
Season: Annual
USDA Zones: 4 - 10
Height: 24 inches
Bloom Season: Spring through fall
Bloom Color: Orange
Environment: Full sun to partial shade
Soil Type: Moist, well-drained, pH 5.8 - 6.5
Deer Resistant: Yes
House Plant: No
Latin Name: Calendula Officinalis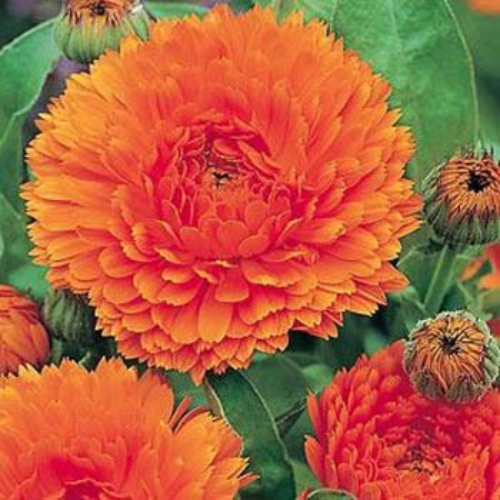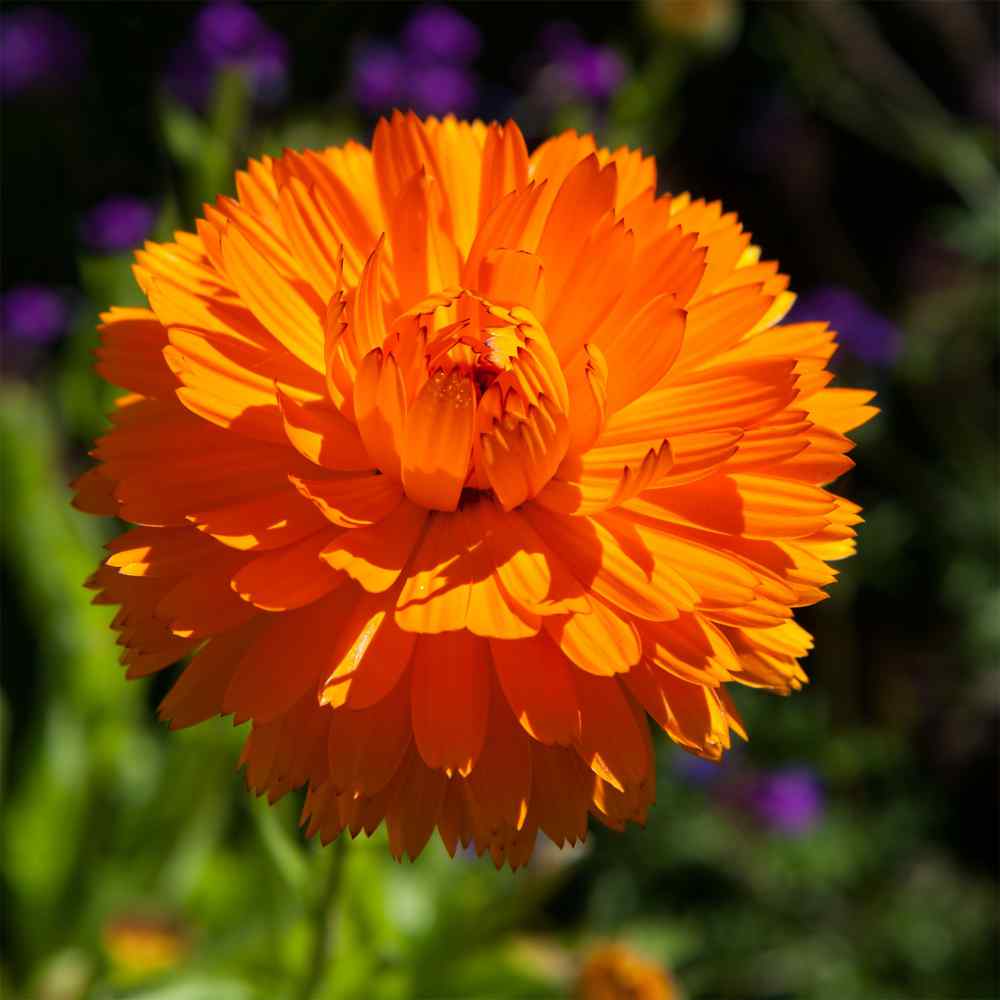 Calendula (Calendula Officinalis Orange King) - Calendula is so versatile and so easy to grow from flower seeds! These flowers are cheerful and bright, and they are very attractive to beneficial insects as well. Start seeds alone, in combination with other flowers or in the vegetable garden to repel unwanted insects. It's edible and also a perfect candidate for cutting and flower arrangements. Calendula are drought tolerant plants are a fun and fast growing annual that are easy to grow from flower seed and simple to care for. It is a great choice for kids and beginning gardeners.
Calendula Officinalis, also known as Pot Marigold, got the name because the dried flowers of the plant were traditionally used in soups and stews to fight off illness. Calendulas are known for many health benefits, but they are most recognized for effectiveness in healing skin problems, such as wounds, burns, insect bites, eczema, shingles and skin ulcers, to name a few. Sow Pot Marigold Seeds directly outdoors after last frost, and cover the flower seeds lightly with peat moss. The plants prefer sunny locations and well-drained soil.
Hardy Container Plant
Calendulas make for excellent container plants, whether in a hanging basket or in a pot on the patio!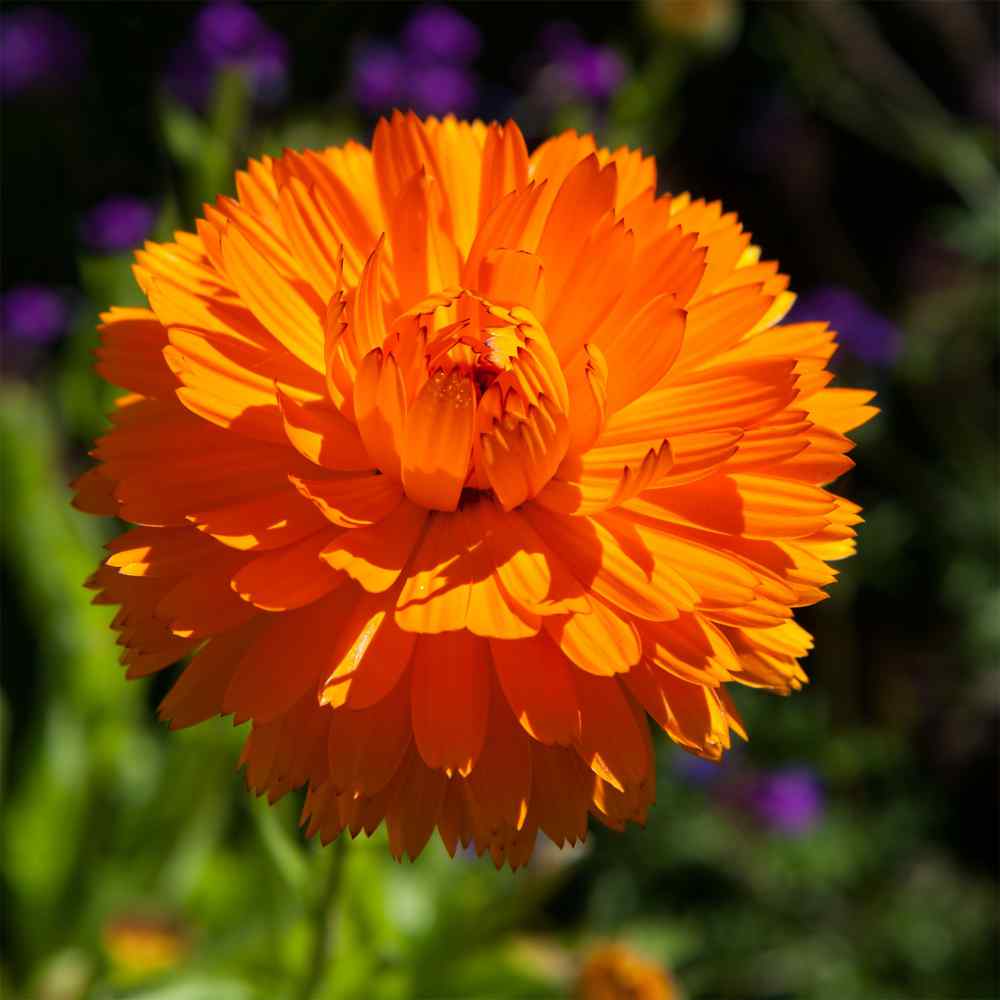 Edible Show Flower
How to Grow
Pot Marigold seeds can be sown outdoors in prepared beds after last frost. Lightly cover the flower seed with peat moss and keep it moist until germination occurs. Indoors, grow in loam-based potting compost (No. 2) in full light; water moderately. Transplant plants in Spring after danger of frost has passed. Calendula flowers self-sow freely, so deadhead if you do not want volunteer seedlings next season. On the other hand, you may want to allow the plant to return year after year!
Environment: full sun to partial shade
Soil: well-drained w' pH 5.8-6.5
Sowing rate: 3-4 seeds per plant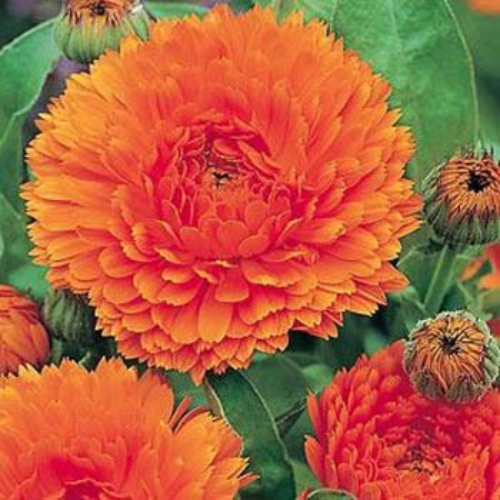 Plant Specifications
Calendula (or pot marigold) is an annual flowering plant that grows in USDA zones 4 through 10. It serves as a culinary herb and can be used in soups, sauces, preserves, and salads.
Bloom color: orange
Bloom season: spring through fall
Plant height: 24 inches