Carnation Seeds - King of Blacks
Season: Biennial
USDA Zones: 5 - 10
Height: 18 - 24 inches
Bloom Season: Summer
Bloom Color: Purple
Environment: Full sun
Soil Type: Well-drained, pH 6.0 - 7.5
Deer Resistant: Yes
House Plant: No
Latin Name: Dianthus Caryophyllus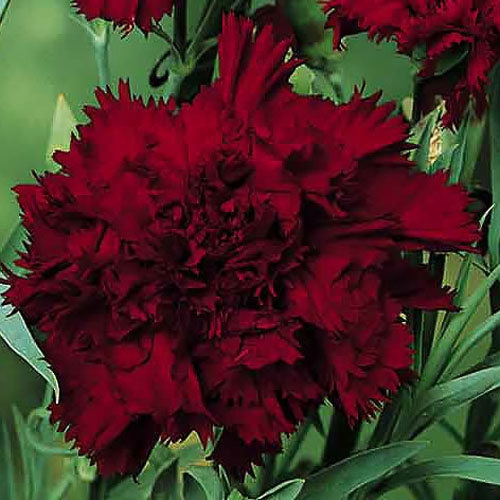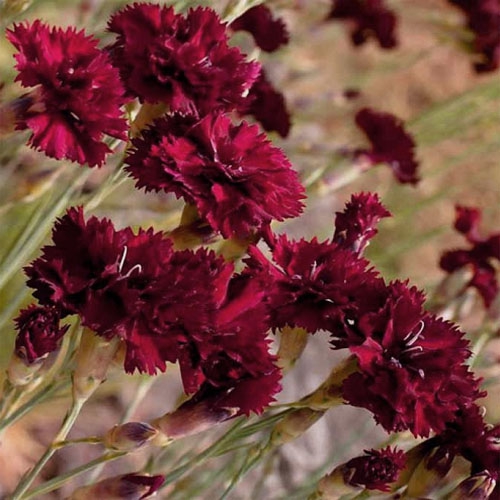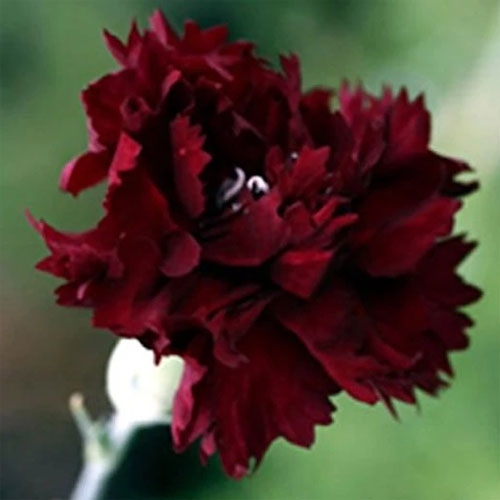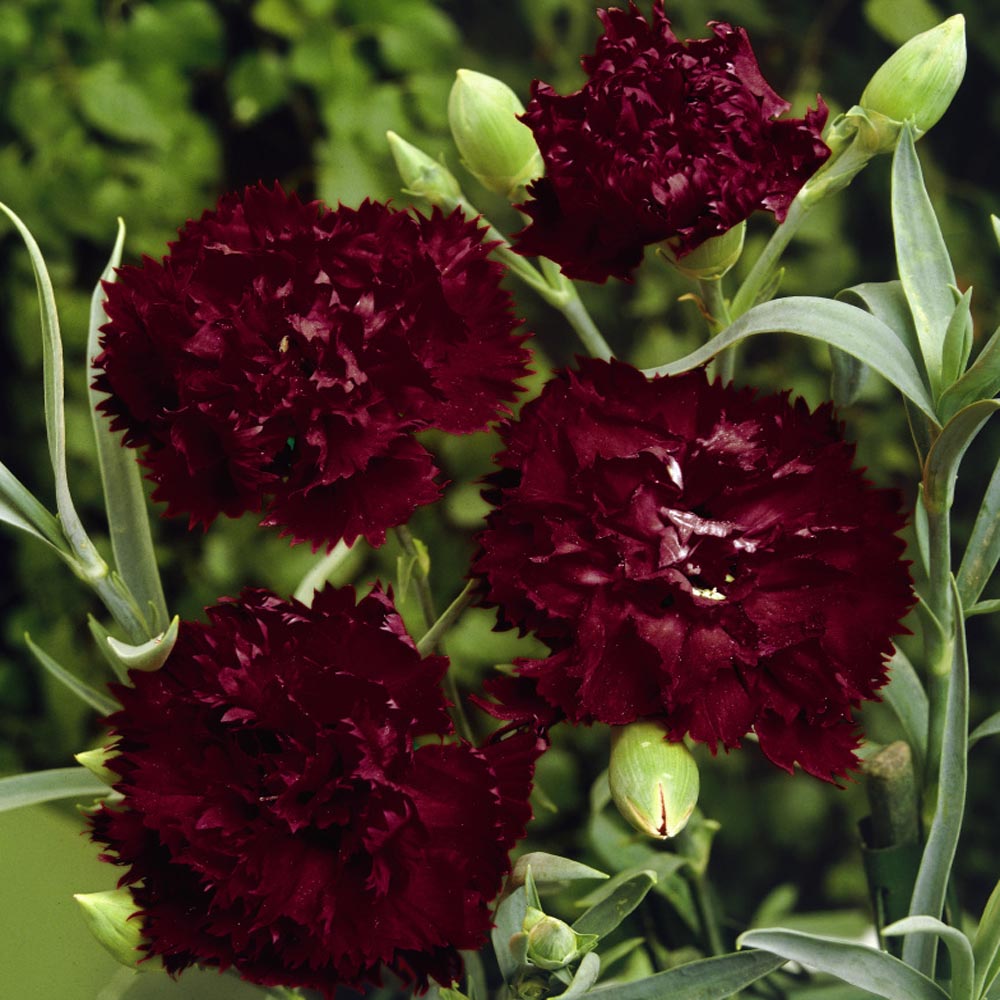 Carnation (Dianthus Caryophyllus Grenadin King of Blacks)- Grown from Carnation seeds, this is an heirloom Dianthus flower found in many home gardens which is often used for a cut flower. King of Blacks is the darkest of a reddish purple color and has the appearance of black velvet with a blue-gray foliage.
Attracts pollinators
Easy to grow from flower seed and wonderfully colored and sweetly scented attracting bees and butterflies. Dianthus Caryophyllus Grenadin Carnations have been a favorite of gardeners for generations.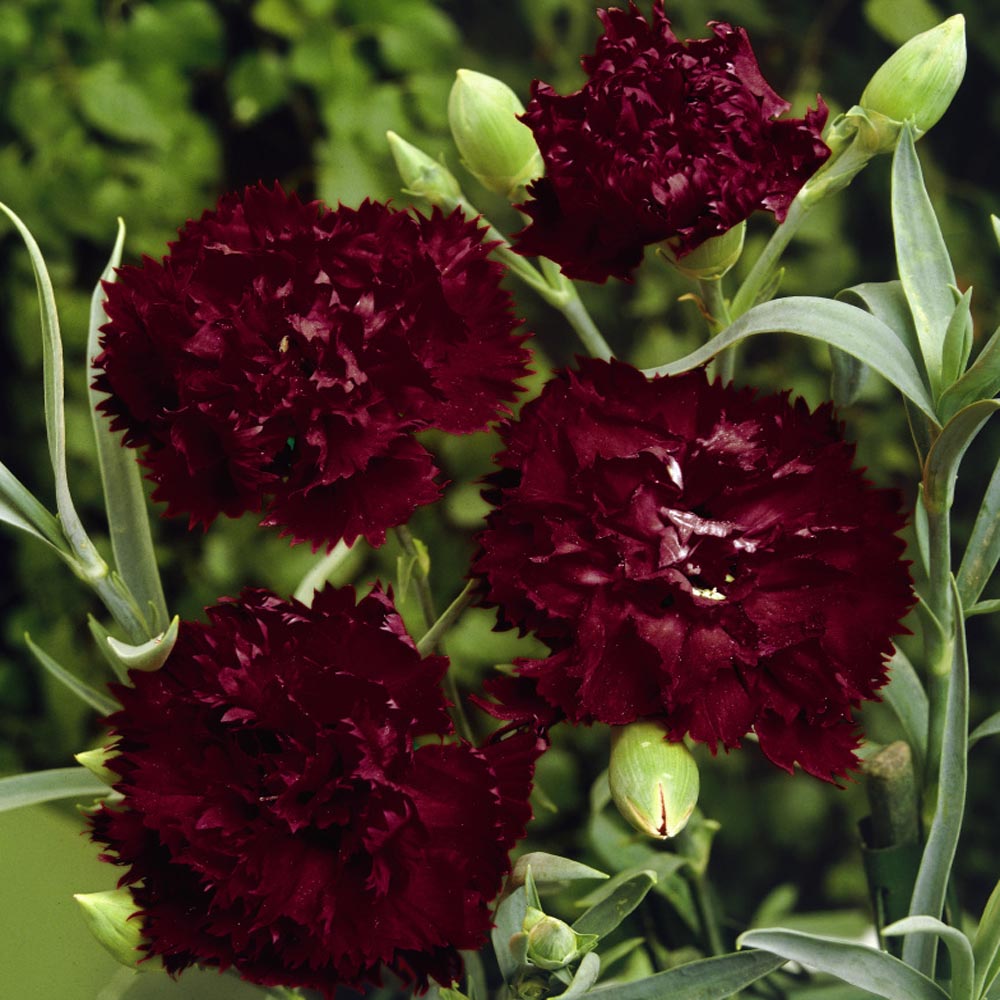 Carnation seed | King of Blacks
How to grow
How To Grow Carnation From Seed: Hardy in zones 5 - 10 as a biennial or annual in zones 4 or colder. Sow Dianthus flower seeds in trays using starter mix 6 weeks before last frost. Cover only to the thickness of the flower seed. Bottom water to keep the seeds moist. Carnation seeds germinate in 1 - 2 weeks.

Pinch out the growing tips in the seedling tray when the plants are 2 - 3 inches in height. This encourages bushy growth. Transplant Dianthus plants outdoors after last frost. Deadhead spent Carnation flowers to prolong bloom time.
Sowing Rate: 2 - 3 seeds per plant
Average Germ Time: 7 - 14 days
Keep moist until germination
Attracts bees and butterflies
Depth: Cover thickness of the seed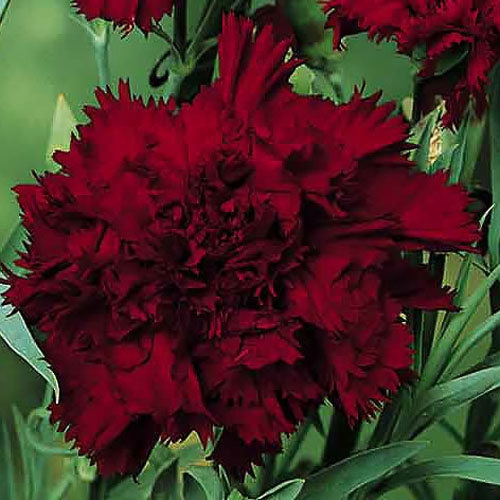 Flower Specifications
King of the Blacks Carnation is a dark reddish purple color that is becoming the rave across the country. This Grenadin Carnation flower makes a dramatic statement to any cut flower arrangement. The strong stemmed plants are bushy and grow to approximately 24 inches, bearing lots of medium size, rich colored, spicy scented blooms.
Height: 18 - 24 inches
USDA Zones: 5 - 10
Season: Biennial
Deer Resistant: Yes