Coreopsis Seeds - American Dream
Season: Perennial
USDA Zones: 4 - 9
Height: 8 - 16 inches
Bloom Season: Early Summer to early Fall
Bloom Color: PInk
Environment: Full sun
Soil Type: Average, moist, well-draining soils
Deer Resistant: Yes
House Plant: No
Latin Name: Coreopsis Rosea




Coreopsis (Coreopsis Rosea American Dream) - Rosy-pink, daisy-like flowers with yellow centers cover the fine-textured foliage from summer to fall. A fine addition to perennial borders, xeriscape landscaping, or mixed containers. Spreads slowly by rhizomes and self-seeding to form an effective small-scale groundcover. An excellent North American native to attract butterflies to pollinator gardens.
Lovely Perennial
American Dream Coreopsis plants produce abundant rosy-pink blooms that grow tall and spread easily.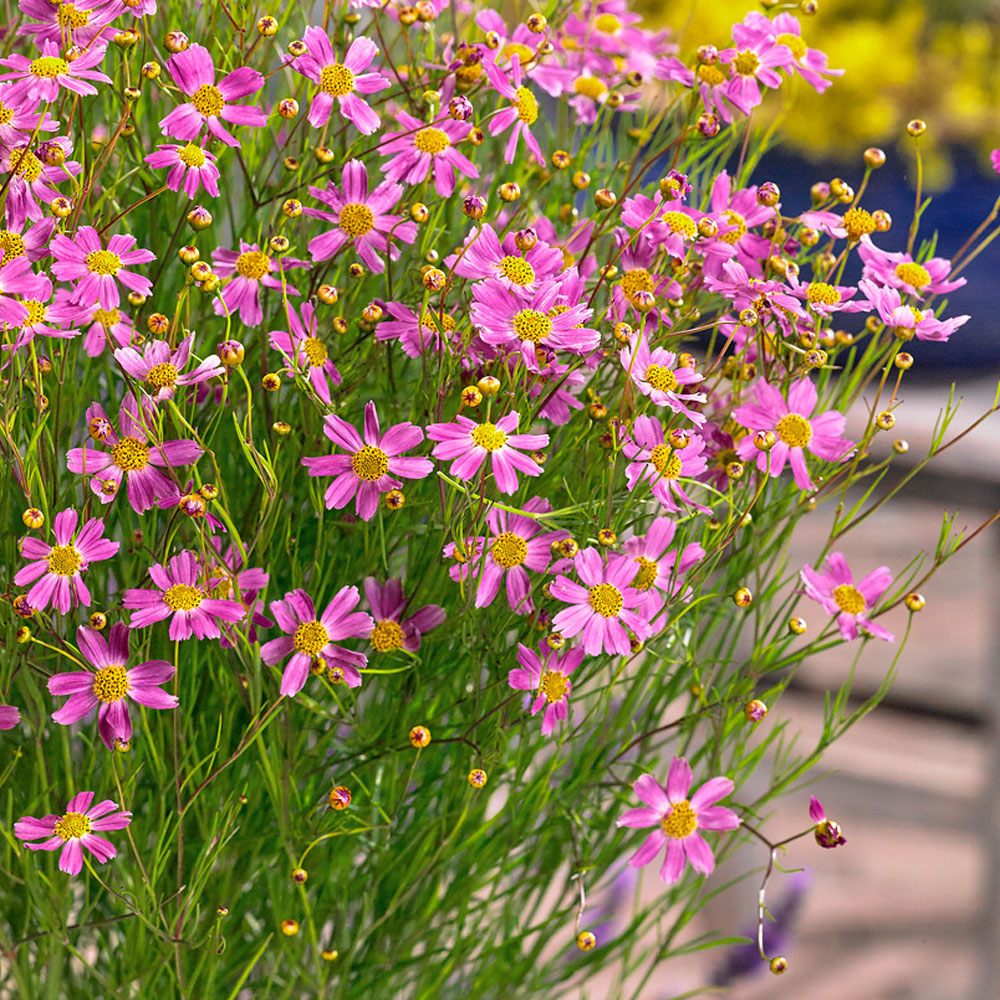 Excellent Clumping Flower
How To Grow
Coreopsis seeds are best started indoors: sow seeds into a sterile starter mix in seed trays and then press into soil. Do not cover, as light is required for germination. Keep soil moist and at a temperature of at least 65F degrees. Under proper conditions, the seeds will germinate in 14-28 days. Once all danger of frost has passed, the established seedlings can be transplanted into the garden or pots. Grow in an area of partial shade and moist soil. Make sure to keep soil moist, as this variety of coreopsis is not particularly drought-tolerant.
Soil: moist but well-draining
Environment: full sun to partial shade
Plant spacing: 24-36 inches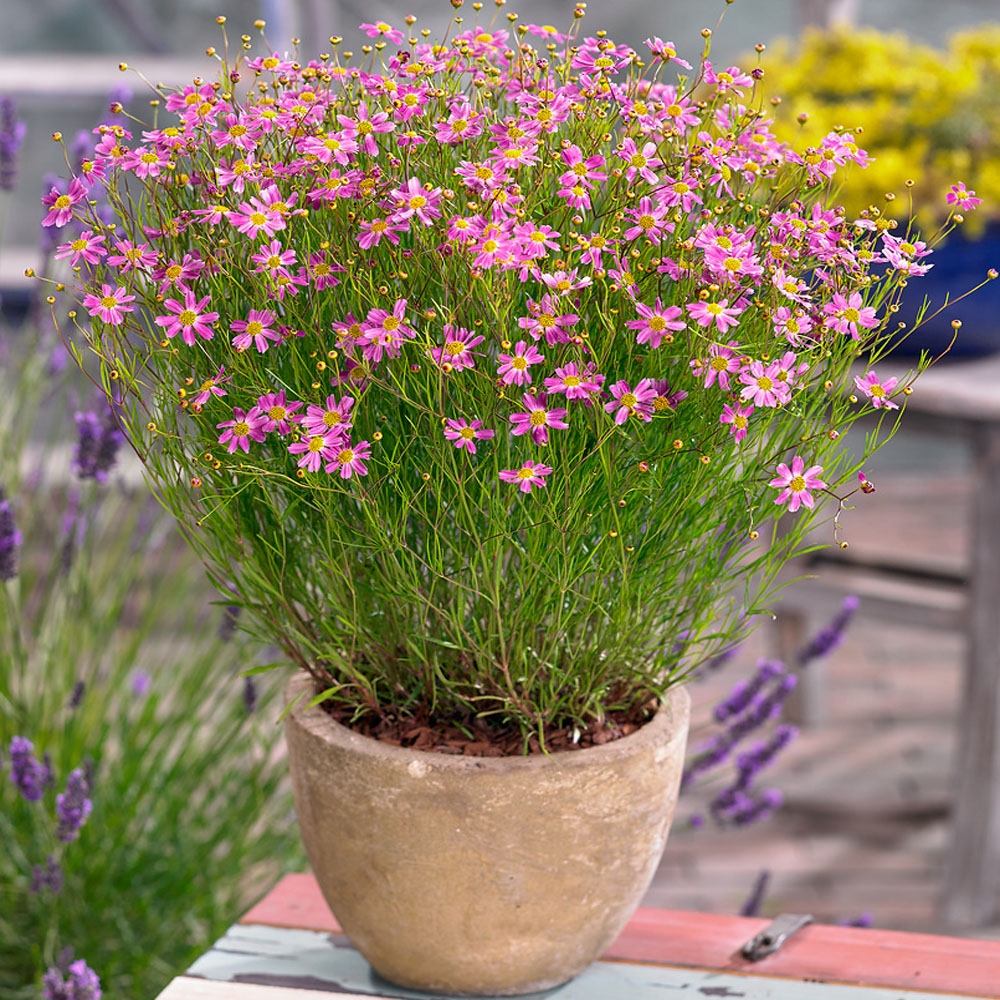 Plant Information
Coreopsis American Dream is an annual rhizomatous flower that grows in USDA zones 4 through 9. It is less drought tolerant than other coreopsis species, and grows best in areas that have milder summers.
Bloom color: pink
Bloom season: early summer to early fall
Height: 8-16 inches