Cornflower Seeds - Romantic Mix
Season: Annual
USDA Zones: 3 - 10
Height: 30 - 36 inches
Bloom Season: Late spring to early fall
Bloom Color: Mix
Environment: Full sun to partial shade
Soil Type: Well-drained, pH 6.6 - 7.8
Deer Resistant: Yes
Latin Name: Centaurea Cyanus



Cornflower (Centaurea Cyanus Romantic Mix) - Bachelor's buttons bear charming and prolific flowers in hues of blue, pink, lavender, white, and maroon. Those with a true blue color are especially welcome in the xeriscape garden as that color is rare in nature. Each disc-shaped flower is about 1.5 inches across, with ragged petals radiating out from the center.
The mature plants prefer full sun in mild climates and partial shade in the hottest regions. They tolerate a wide variety of soils as long as it drains well. Cornflowers perform the best in mild climates with moderate water, but they do tolerate drought for long periods of time. Centaurea Cyanus plants are very attractive to both bees and butterflies, but deer leave them alone. Bachelor's Button flowers also make an excellent cut flower for both fresh and dried arrangements.
Directly sow Bachelor's Button seeds outdoors in early spring as soon as soil can be worked. Prepare seedbed by loosening soil and weeding. Sow the flower seeds in rows, 6 seeds per foot. You will want to thin seedlings to 6 - 8 inches apart for best results. In mild winter climates, Cornflower seeds can be sown in the fall for very early blooms the following spring. Like many flowers in your garden, this wildflower can self-sow.
Classic Annual
Cornflower is an easily recognized garden flower, and is a common component in wildflower seed mixes.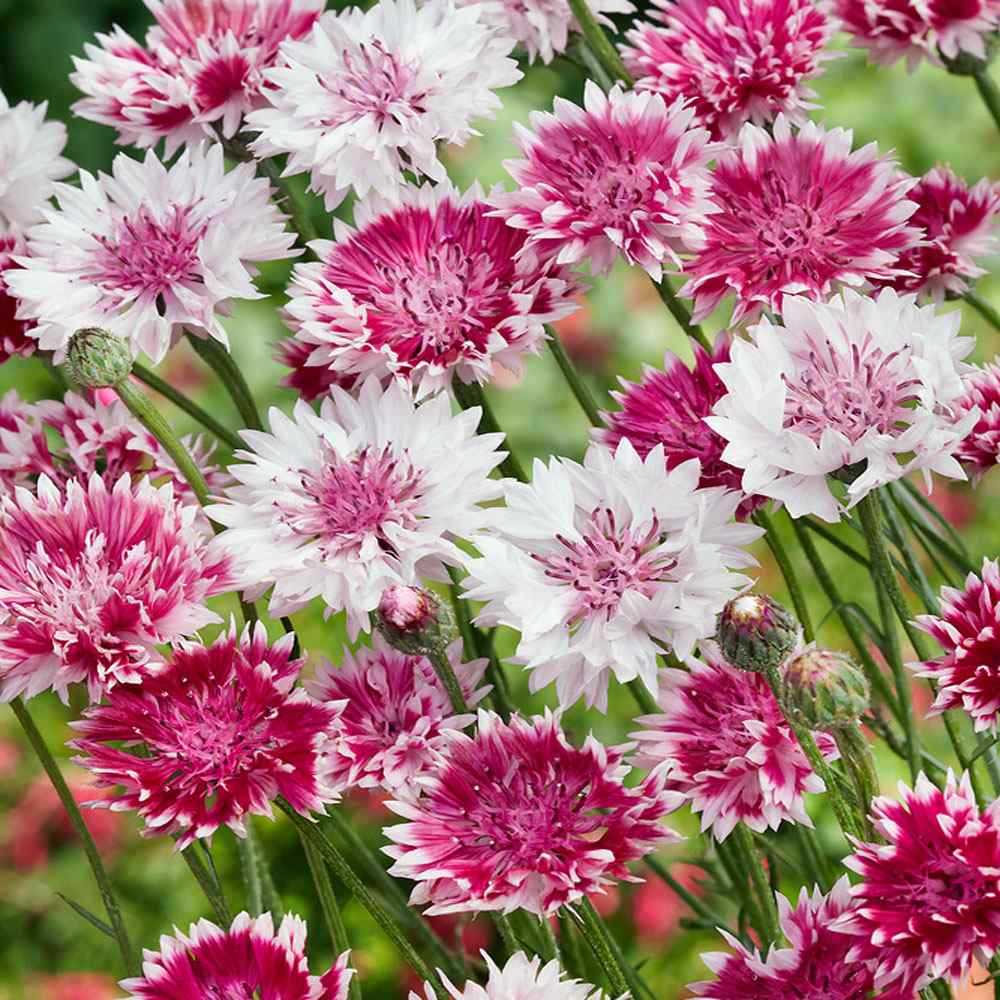 Dainty Blooms
How to Grow
Bachelor's Button flowers are not picky about soil types as long as it drains well. They prefer full sun and will withstand periods of drought. Directly sow seed outdoors in early spring as soon as soil can be worked. Prepare seedbed by loosening soil and weeding. Broadcast seed and rake into the soil, covering the wild flower seed. Bachelor's Button seed can also be sown in late fall, after several frosts. It will lay on the ground dormant until spring conditions bring on germination.
Environment: full sun to partial shade
Soil: well-drained w' pH 6.6-7.8
Sowing rate: 10-12 seeds per plant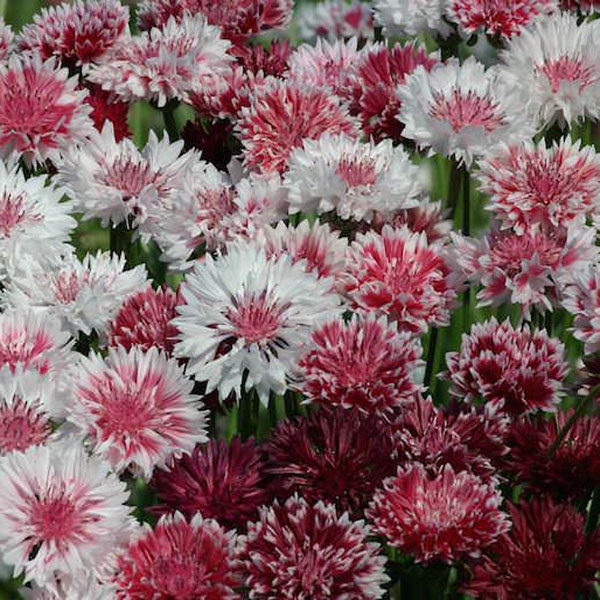 Plant Specifications
Cornflower is an annual flowering plant that grows in USDA zones 3 through 10. It is a popular wildflower that is native to Europe and is effective at attracting various pollinators, including butterflies.
Bloom color: mix
Bloom season: late spring to early fall
Plant height: 30-36 inches