Cyclamen Seeds - Persicum
Season: Annual
USDA Zones: 6 - 8
Height: 12 inches
Bloom Season: Summer and fall
Bloom Color: Mix
Environment: Partial shade
Soil Type: Moist, well-drained, pH 6.5
Deer Resistant: Yes
Temperature: 64 - 68F
Average Germ Time: 30 - 60 days
Light Required: No
Depth: Cover thickness of seed
Sowing Rate: 2 - 3 seeds per plant
Moisture: Must maintain moisture; seed must never dry out
Plant Spacing: 10 inches
Care & Maintenance: Cyclamen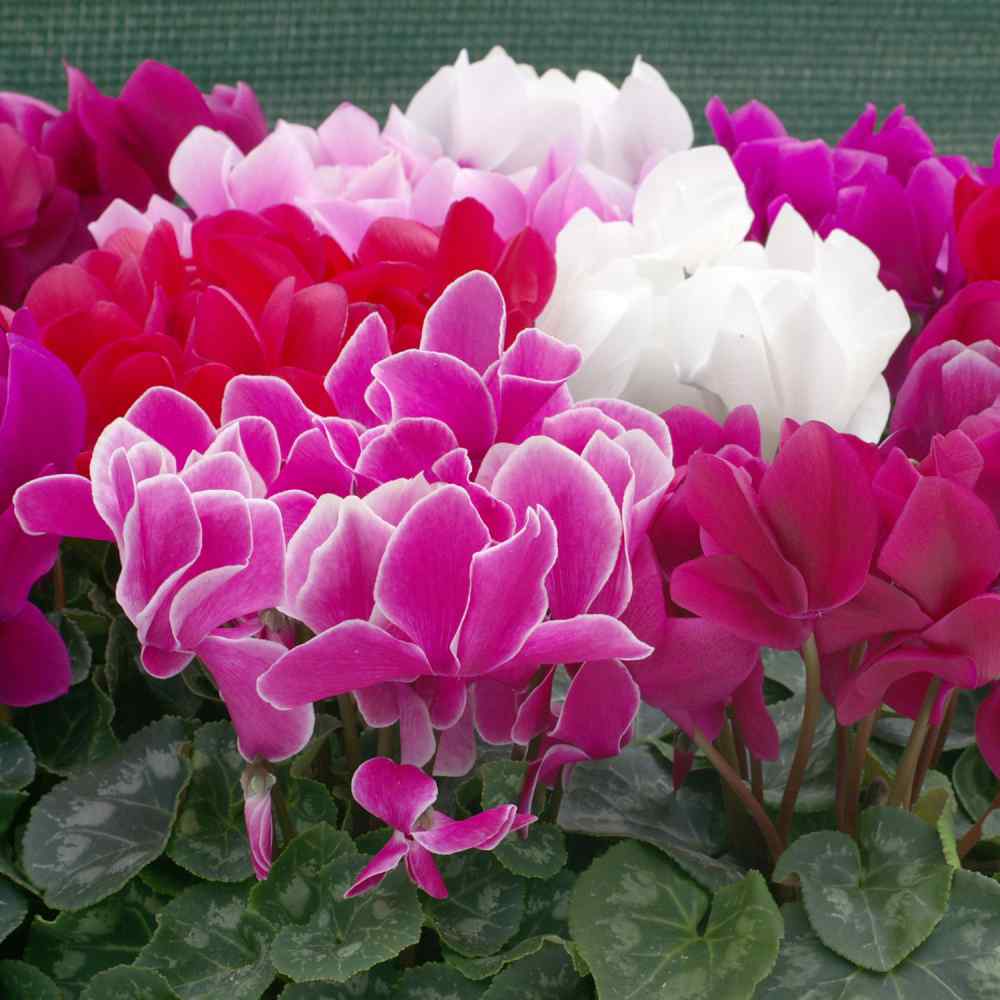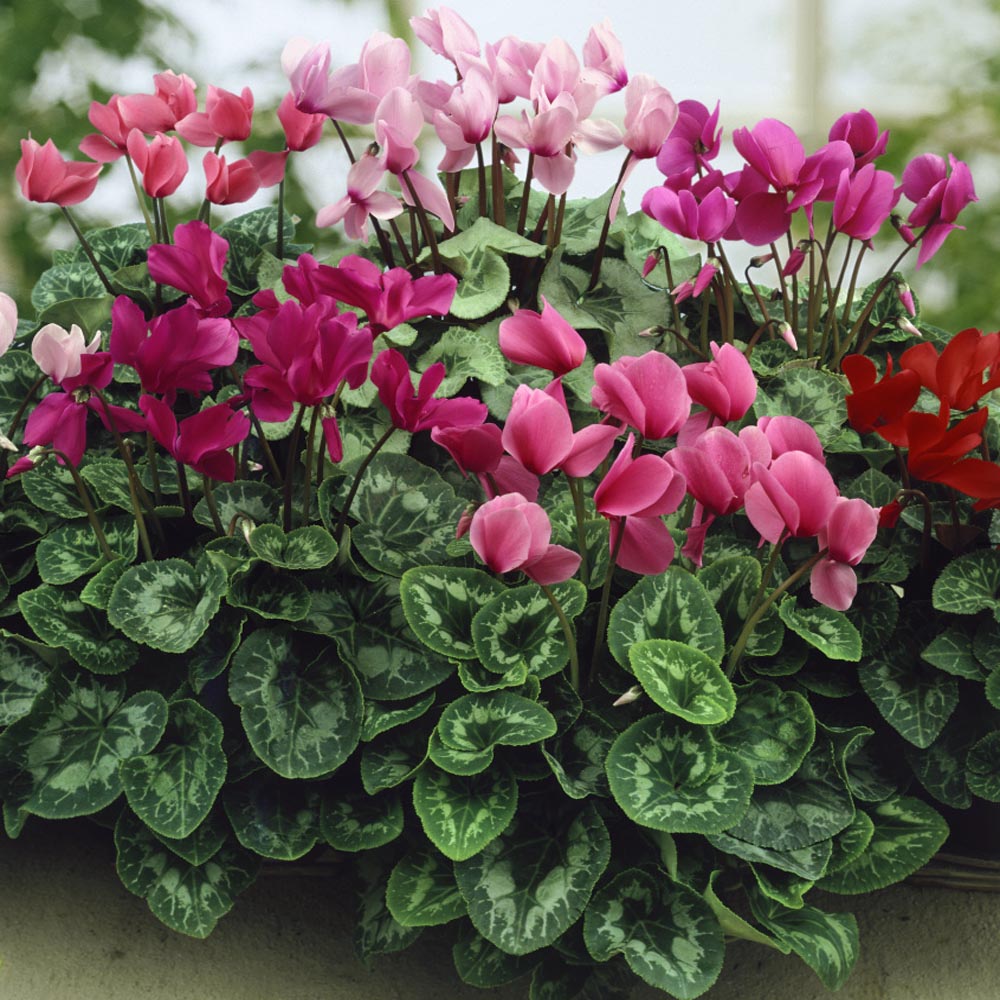 Cyclamen (Cyclamen Persicum) - Growing from flower seeds can be very rewarding! Cyclamen Persicum plants are often seen for sale throughout the fall and winter as a house plant. This variety of Cyclamen is often referred to as the Florist's Cyclamen. It can be grown from Cyclamen seeds, and it has sweet scented small 1/2 - 3/4 inch flowers that are produced on long stems, held upright above the foliage. It is tuberous with heart shaped leaves. Indoors, Cyclamen can be a perennial with a 2 - 3 month dormancy each year. This variety can also be planted outdoors, but unless it is brought back inside it will not survive cold temperatures.
Although the Cyclamen is a tender plant, it does not need a strong heat, and will not endure temperature extremes of any kind. Sudden changes are always fatal to its growth. The optimal temperature range should not be allowed to fall below 50F or to rise above 70F at any time. For indoor growing, place the pot on pebbles that are in a tray and are in water. The Cyclamen can absorb the water from its roots. Never pour the water directly over the crown of the plant, as that will lead to rot. Fertilize with a balanced liquid fertilizer every month. Dilute it to half strength for Cyclamens.
Cyclamen Persicum seed may benefit from soaking in tepid water until the seeds are swollen. This may take 24 hours. Sow the Cyclamen flower seeds indoors using small pots and a peaty starter mix. The flower seed should not be buried any more deeply than the seed is thick. The pots need to be placed in a dark place, and the flower seeds should never be allowed to dry out. As soon as germination begins, take the pots out of the dark and place them in a sunny area but not in direct sun.