Dahlia Seeds - Cactus Mix
Season: Annual
USDA Zones: 3 - 10
Height: 36 - 52 inches
Bloom Season: Summer and fall
Bloom Color: Mix
Environment: Full sun
Soil Type: Well-drained, pH 5.5 - 6.5
Deer Resistant: No
House Plant: No
Latin Name: Dahlia Variabilis


Dahlia (Dahlia Variabilis Cactus Mix) - Start Dahlia seeds and grow one of the most rewarding summer flowers of all. They are easy to grow from flower seed, and the results are spectacular! With their mix of colors and pointed petals, these flowers look like fireworks! This variety often grows very tall, reaching 36 - 52 inches. The Cactus Dahlia take their name from their unusual elongated and pointed, narrow petals. These flowers quickly becomes a big and bold statement for the late summer garden, and they make an excellent long-stemmed cut flower!
Dahlias are a tender perennial (in most areas annuals) that are vigorous and fast growing. They are an outstanding addition to the flower border or container garden. Attracting hummingbirds and butterflies, they are an old-fashioned favorite. Flowers bloom first year and add a lovely spot of color in the garden. They thrive when the temperatures climb, and they will be profuse bloomers until the first frost. Sow Dahlia seeds indoors 4 - 6 weeks before the last frost. Lightly cover the flower seeds with soil or peat moss only the thickness of the seed itself. Transplant seedlings outdoors after danger of frost has passed.
Beautiful Cut Flower
Dahlias produce gorgeous blooms atop tall, thick stems, making them superb for cut arrangements!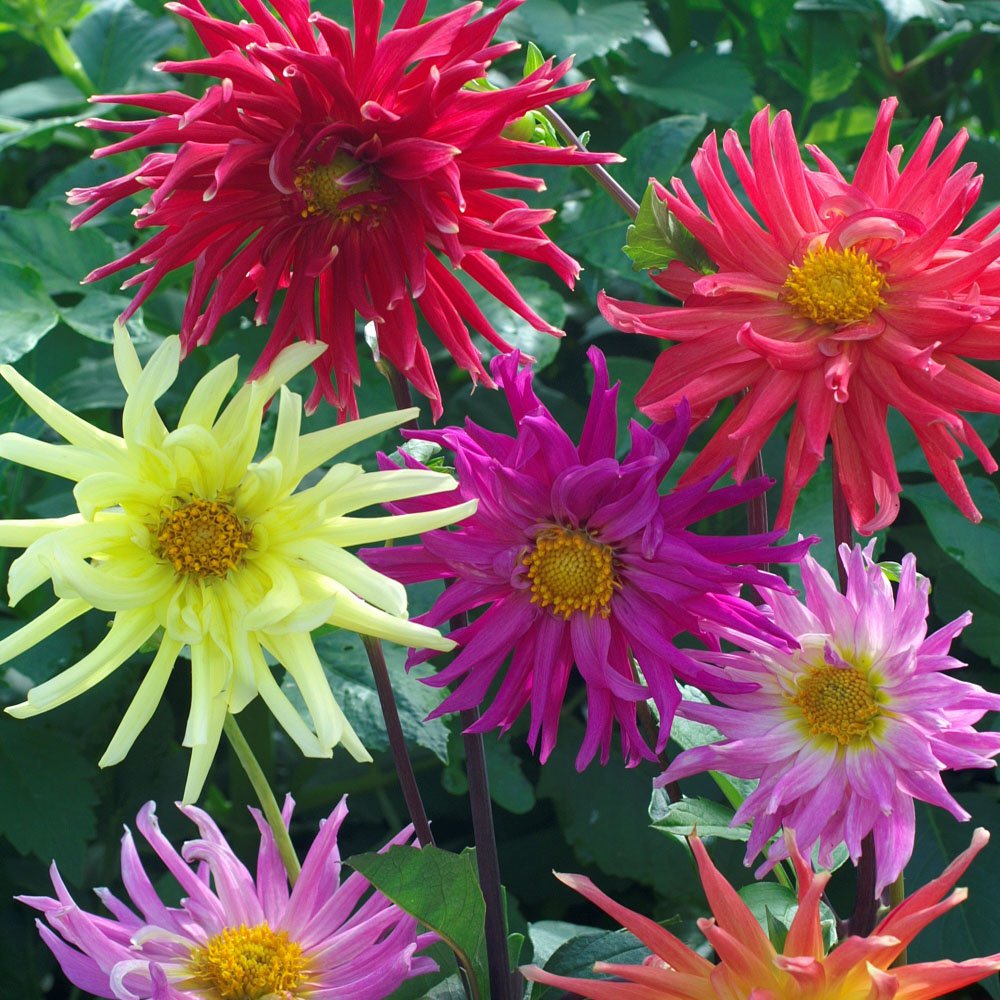 Heat-Resistant Cut Flower
How to Grow
Dahlia seeds need to be planted in well-drained soil that is rich and fertile. Sow seeds indoors 4-6 weeks before the last expected frost. These seeds should only be planted at a depth equal to their own thickness. Lightly cover with soil or peat moss. After all danger of frost has passed, seedlings can be transplanted outdoors directly into the garden or containers. Dahlia care includes deadheading spent blooms to ensure a continuous supply of fresh flowers. Apply a high nitrogen liquid fertilizer weekly in early summer, then a high potash fertilizer every week from midsummer to early autumn.
Environment: full sun
Soil: well-drained w' pH 5.5-6.5
Sowing rate: 2-3 seeds per plant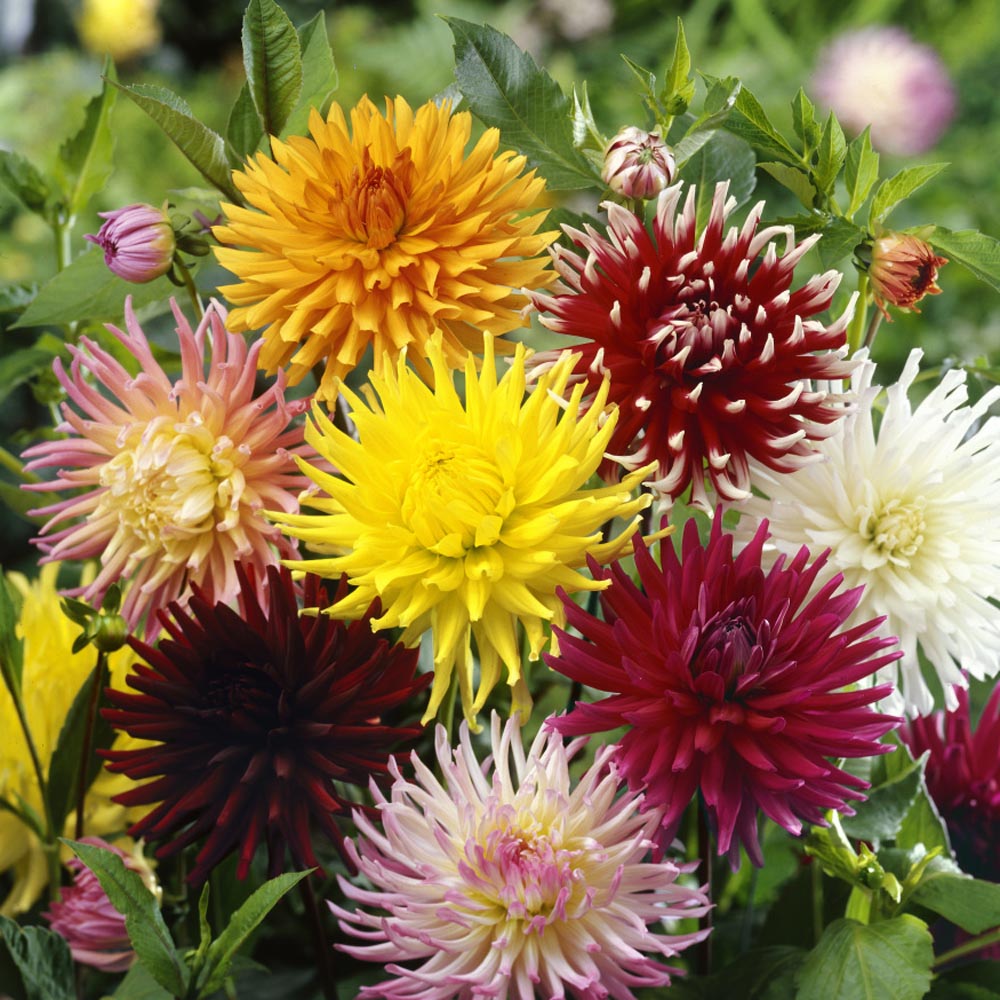 Plant Specifications
Dahlias are annual flowering plants that grow in USDA zones 3 through 10. They are extremely popular show flowers, and provide excellent displays of full, vibrant blooms in the garden and landscape.
Bloom color: mix
Bloom season: summer and fall
Plant height: 36-52 inches