Dahlia Planting and Care Guide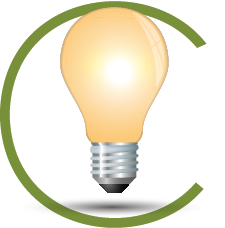 Quick Facts About Dahlia
Dahlias are the star of the late summer garden. They come in so many colors, forms, sizes, and there is nothing quite as beautiful as a bouquet of freshly cut Dahlias. The flowers don't mind the heat of summer, and they perfom beautifully right up until the first hard frost. Butterflies and pollinators will be attracted to a display of bold Dahlia blooms!
Planting Time
Start Dahlia flower seeds indoors 4 - 5 weeks prior to the end of frost season. Transplant outdoors once frost danger has passed.
Planting Location
Dahlia plants perform best in full sun and in well-draining soil. Depending on their size, they do well in pots or in the flower border.
How to Plant Dahlia
Fill starter trays with soil
Sow the Dahlia seed and cover lightly with soil
Keep the seed constantly moist and warm
Place the tray in a bright window
Once seedlings have true leaves and about 3 inches in height, transplant them into larger pots - they should not be allowed to become root bound
Once it is warm outside, harden the young plant off 7 - 10 days
Transplant out into flower beds or containers for continued growing
Care And Maintenance
Dahlias need regular irrigations for the first 2 - 3 weeks to establish their roots
After 2 - 3 weeks in their permanent location, fertilizer with a low nitrogen fertilizer - look for a high phosphorous and potassium fertilizer for blooms
Continue applying this fertilizer throughout the season every 4 weeks
Deadhead spent flowers
Stems can be trimmed back to the main branch
Provide stakes or supports for taller varieties
Plants will die back with first hard frost
Dahlia Options
2923