Dianthus Seeds - Maiden Pink
Groundcover Specifications
Season: Perennial
USDA Zones: 3 - 9
Height: 8 inches
Bloom Season: Spring and summer
Bloom Color: Red
Environment: Full sun
Soil Type: Well-drained, pH 6.0 - 7.2
Deer Resistant: Yes
Temperature: 68F
Average Germ Time: 14 - 28 days
Light Required: Yes
Depth: Do not cover the seed but tightly press into the soil
Sowing Rate: Approximately 5000 seeds covers 100 square feet
Moisture: Keep seeds moist until germination
Plant Spacing: 12 inches
Note: For detailed directions for indoor and outdoor planting, please Click Here
Care & Maintenance: Dianthus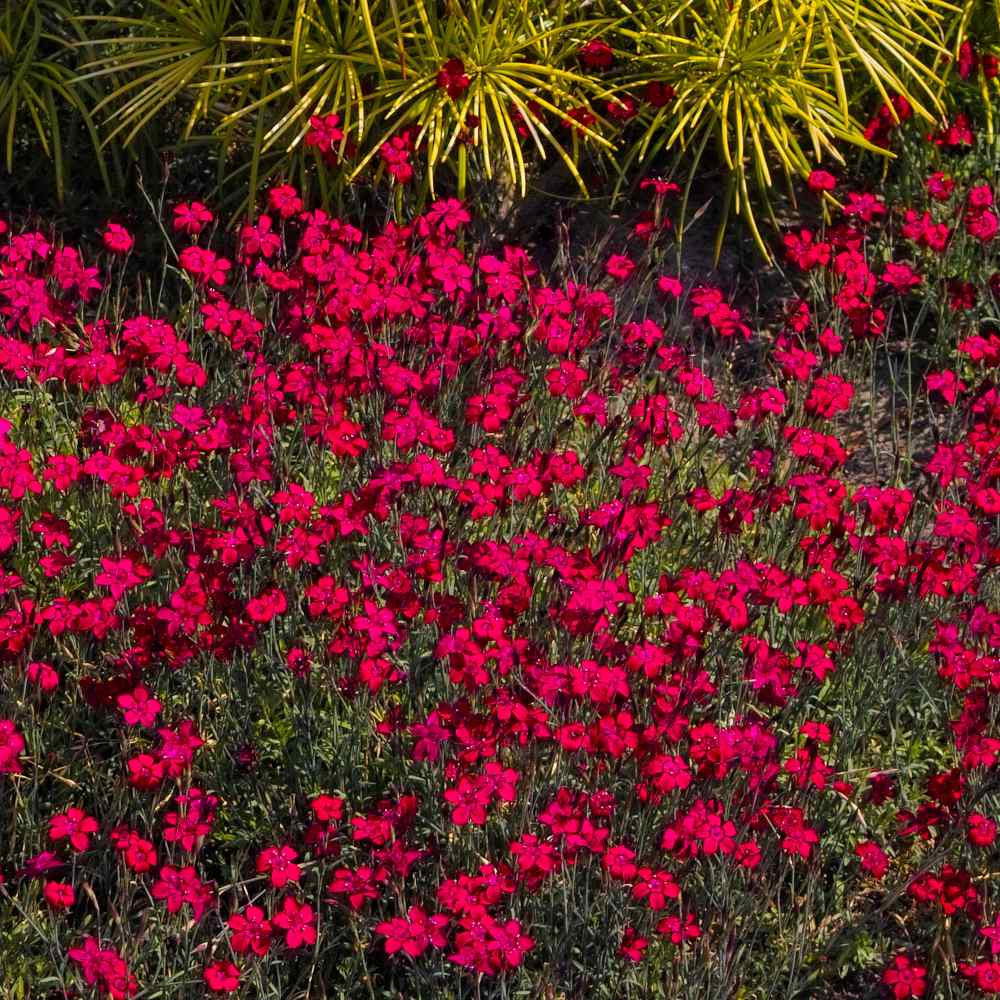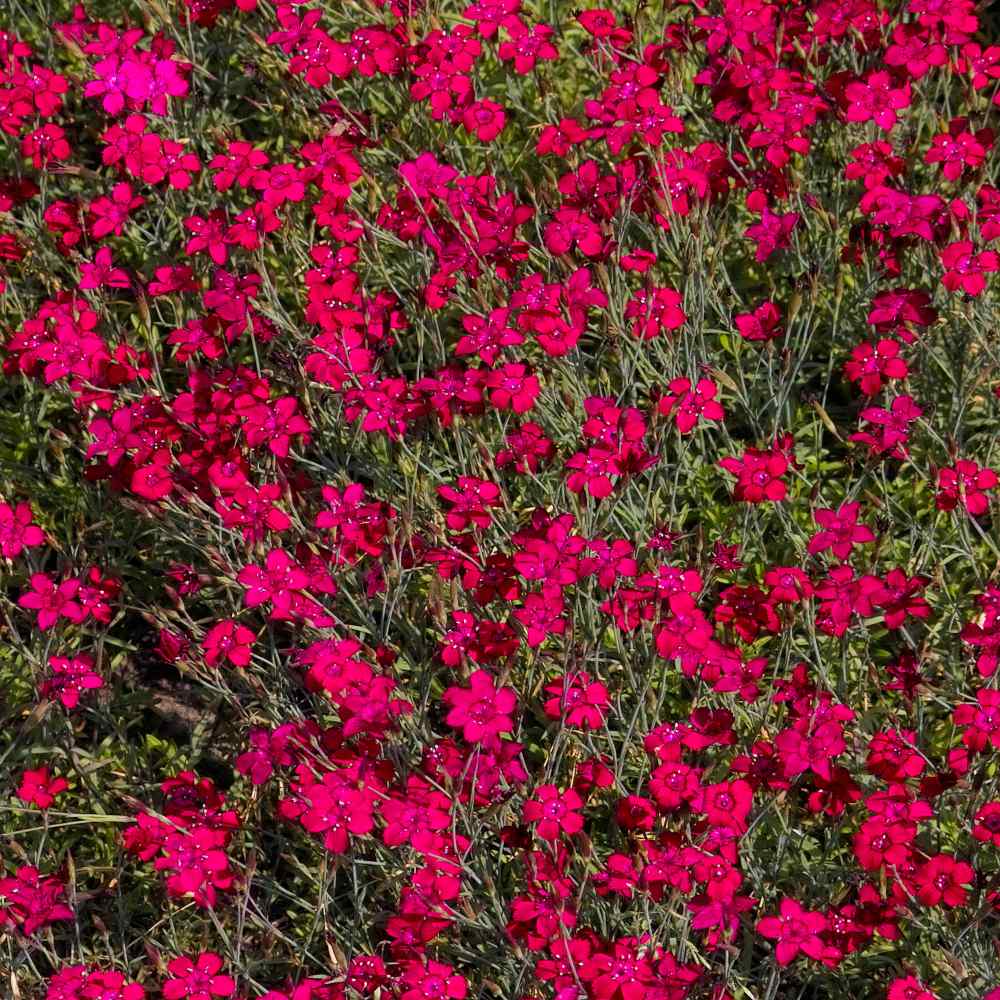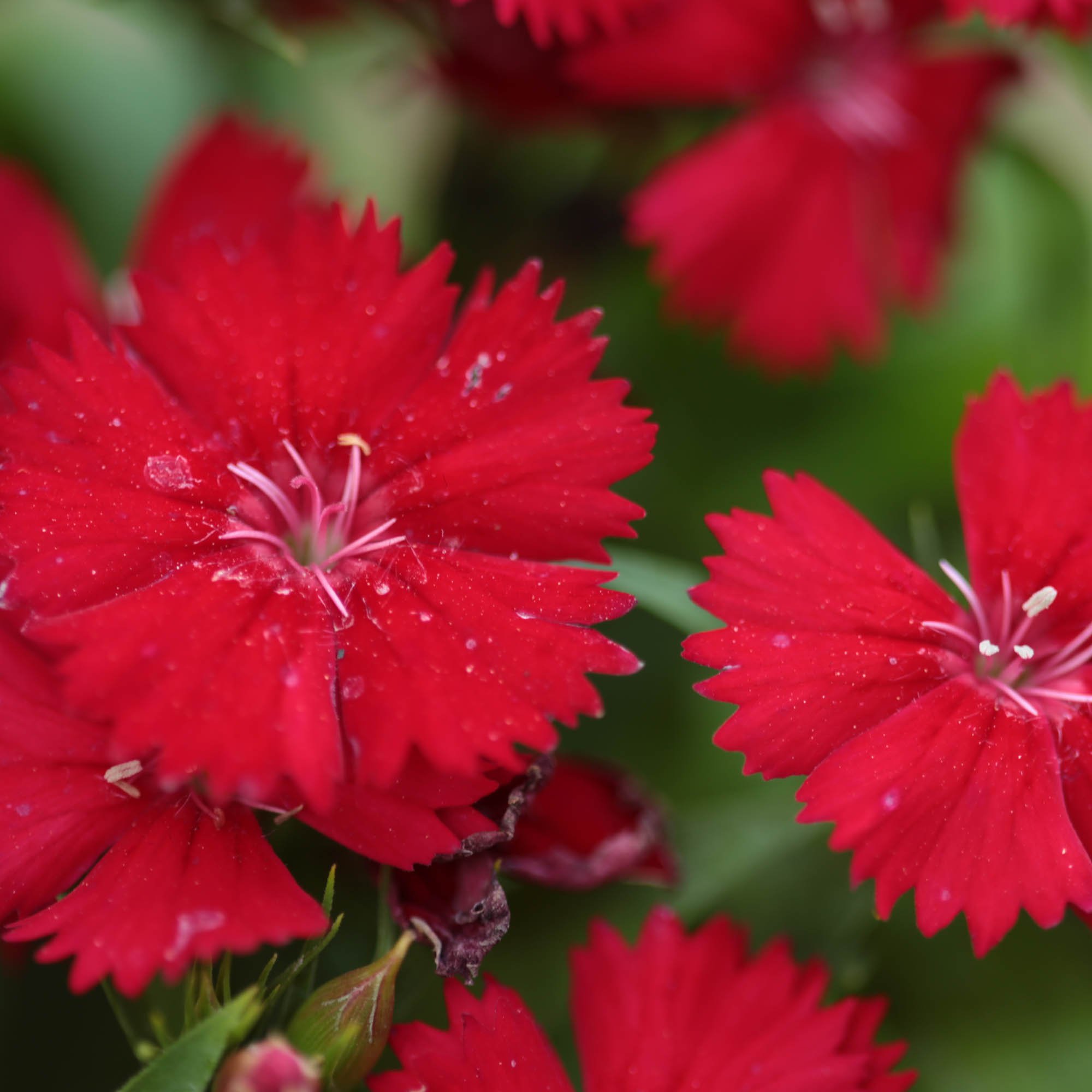 Maiden Pink (Dianthus Deltoides Red) - Grow this outstanding, low growing flower from Dianthus seeds! Commonly called Maiden Pink, this perennial remains green year round with 1 inch fragrant blooms of pink and red hues concentrated at the top during its blooming season from spring to summer. This is a mat-forming species with dark green leaves and is so rewarding to grow.
Rock garden flower
Maiden Pink is an evergreen, low-growing flower that is perfect for sowing in rock gardens, as an edging, or between paving stones as a ground cover.
Dianthus seed | maiden pink red
How to grow
How To Grow Dianthus From Seed: Maiden Pink seeds take about 14 days to germinate. Sow the seeds indoors 4 - 6 weeks before last frost, and transplant when plants are 3 inches high.

Or sow Dianthus flower seeds directly outside as soon as soil can be prepared and cover with 1/8 inch of topsoil. Might take a full year before flowering.
Sowing Rate: Approximately 5,000 seeds covers 100 square feet
Average Germ Time: 14 - 28 days
Keep moist until germination
Attracts bees and butterflies
Depth: Do not cover but press seed into soil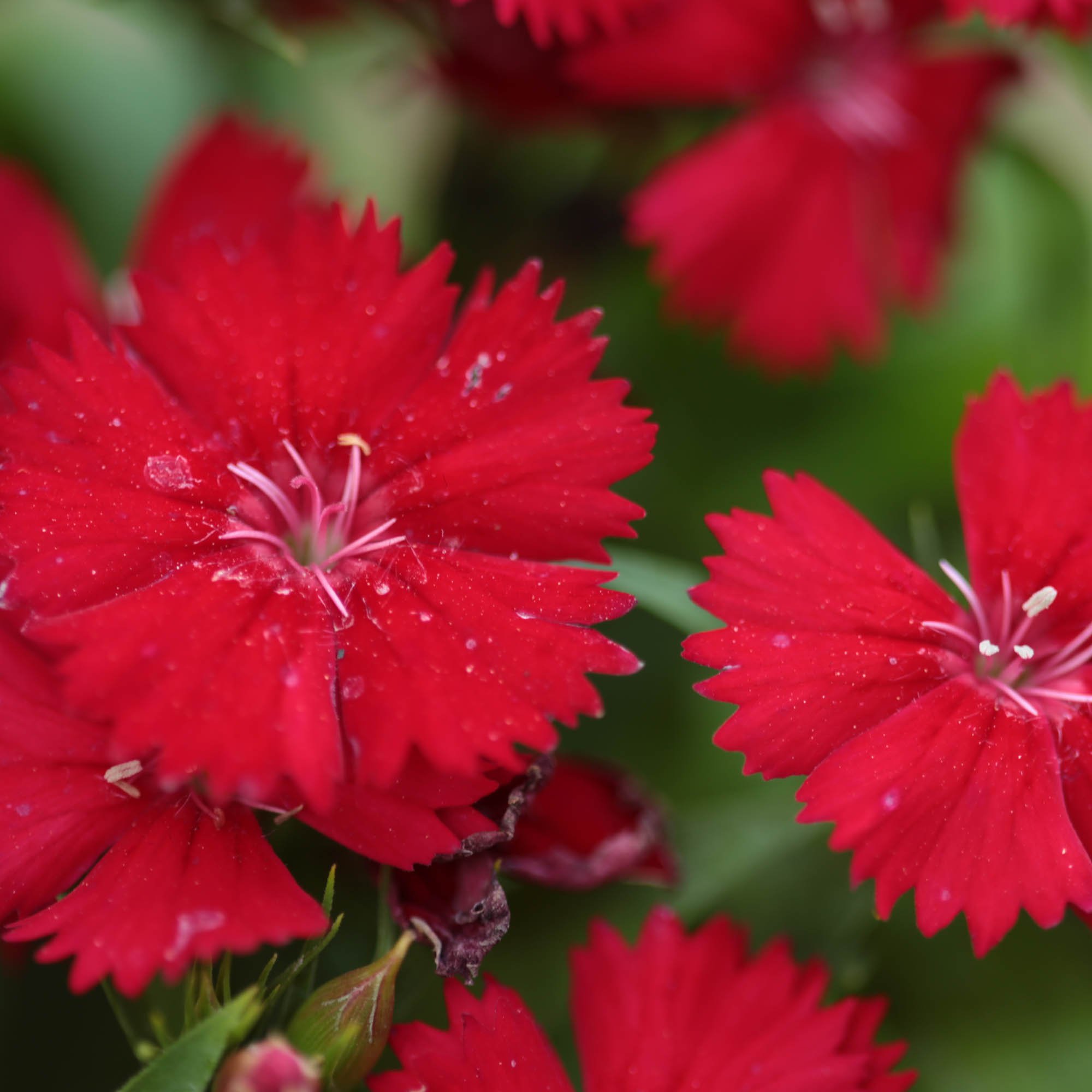 Flower Specifications
Maiden Pink flowers keep their beauty even during the hottest summer months. It is a liberal self-sower, dropping its own flower seeds, so it will fill in nicely, making it a great ground cover or border plant.
Height: 8 inches
USDA Zones: 3 - 9
Season: Perennial
Deer Resistant: Yes