Dianthus Seeds - Sweet William Mix
Approximate seeds per pound: 420,000
Season: Perennial
USDA Zones: 3 - 9
Height: 18 - 24 inches
Bloom Season: Spring and summer
Bloom Color: Mix
Environment: Full sun
Soil Type: Well-drained, pH 6.0 - 7.2
Deer Resistant: Yes
House Plant: No
Latin Name: Dianthus Barbatus






Sweet William Mix (Dianthus Barbatus) - There is no disappointment with this wild flower seed! It is winter hardy to USDA Zones 3-9. This drought tolerant Dianthus Sweet William mix is a short-lived perennial wild flower seed that is perhaps best grown as a biennial. Many of the new cultivars will bloom the first year from wild flower seed when the seed is started early enough. Sweet William flowers are grown best in deep, organically rich, well-drained soils in full sun, but generally appreciates some light afternoon shade in hot summer climates such as the South. In optimum growing conditions it will re-seed each year and remain in the xeriscape garden for many years as if it were a long-lived perennial. Prompt deadheading of spent flowers (shear back large plantings) promotes perennial tendencies. Sow the flower seeds directly in the garden in prepared soil after danger of frost has passed.
Gorgeous Array of Color!
Dianthus flowers are famous for their full clusters of vibrant and remarkable blossoms.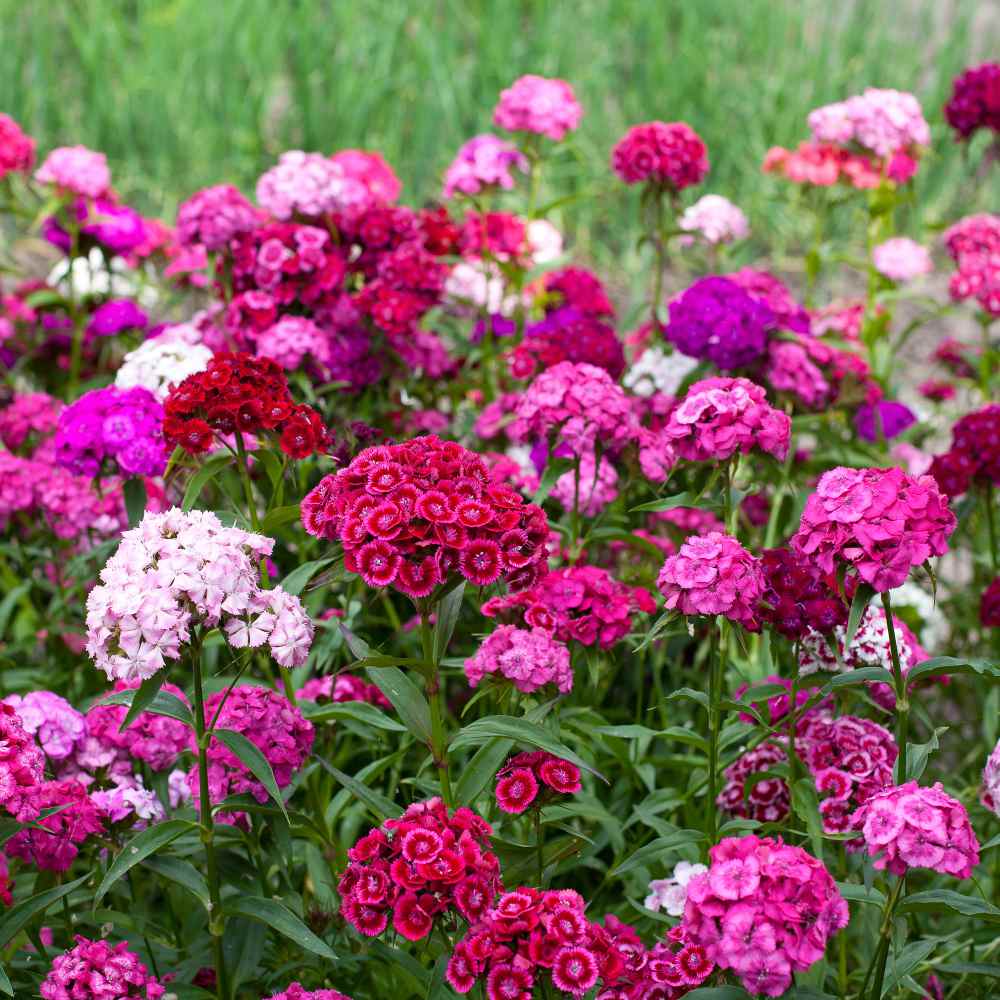 A Classic Garden Flower
How to Grow
Sow dianthus seed indoors 4 - 6 weeks before the last expected frost. Use a sterile starter mix and surface sow seeds before covering lightly with soil. Keep seeds moist until germination. Under proper conditions, seeds will germinate in 1-2 weeks. Transplant established seedlings outdoors after all danger of frost has passed. For directly sowing these seeds outdoors, wait until danger of frost has passed, and directly sow seed into prepared beds. Lightly cover 1/16 inch and keep seeds moist.
Environment: full sun
Soil: well-drained w' pH 6.0-7.2
Sowing rate: 2 oz per 1000 sq. ft.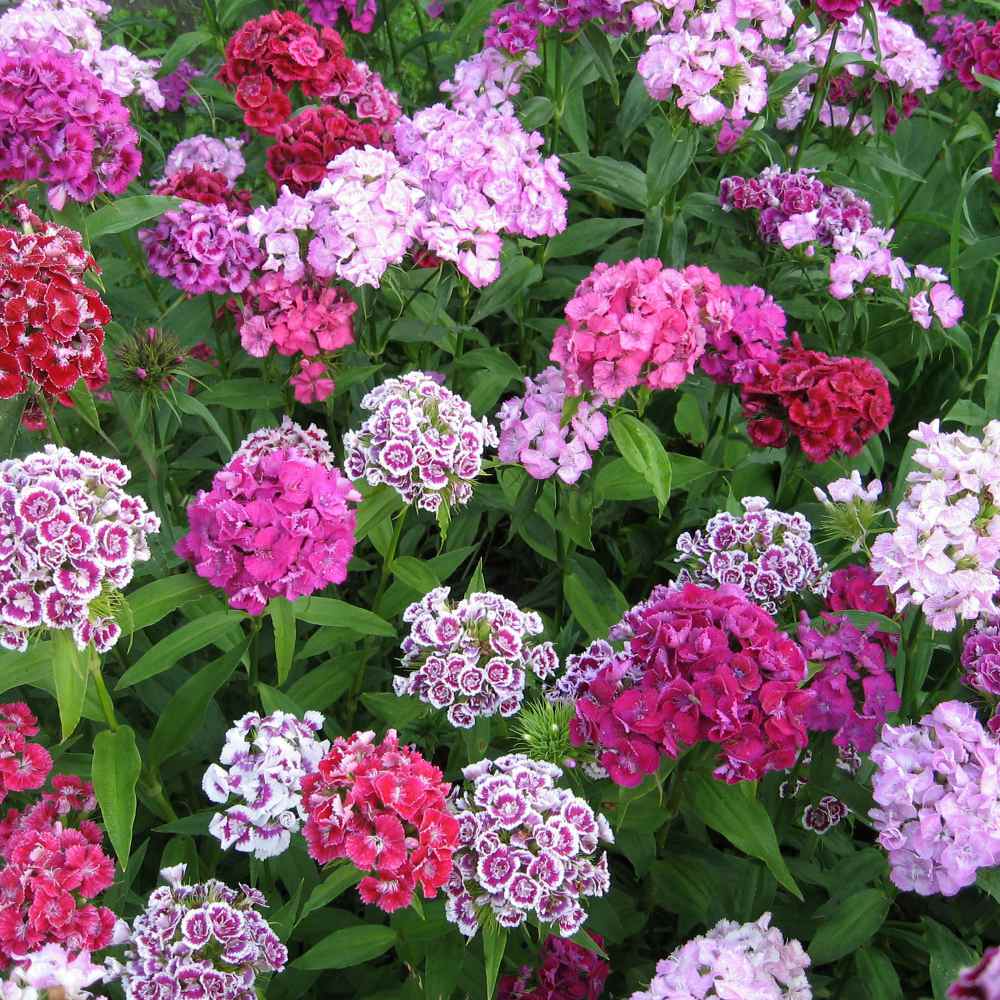 Plant Specifications
Sweet William is a perennial flowering plant that grows in USDA zones 3 through 9. This is a classic garden flower that is a must-have in any English landscape!
Bloom color: mix
Bloom season: spring and summer
Plant height: 18-24 inches