Season: Perennial
USDA Zones: 4 - 7
Height: 12 inches
Bloom Season: July - September
Bloom Color: Pink
Environment: Full sun
Soil Type: Evenly moist but well-drained soil, can grow in clay
Temperature: 41F
Average Germ Time: Germination irregular over several months
Light Required: Yes
Depth: 1/16th inch
Sowing Rate: 4 - 5 seeds per plant
Moisture: Keep seeds moist until germination
Plant Spacing: 8 inches




Betony (Stachys Officinalis) - A cousin of Lamb's Ear, Stachys Offinalis is also called betony, bishopswort, purple betony, or wood betony. Betony is a hardy perennial herb. Plant hardiness to USDA Zone 4, betony requires only average soil, and tolerates full sun to partial shade.
Wood betony was at one time commonly used as a medicinal plant in the treatment of a wide range of disorders, especially as a nervine and tonic for treating maladies of the head and as an external application to wounds. It also stimulates the digestive system and the liver, having an overall tonic effect upon the body. Wood betony is much less used today, and more often forms part of a mixture of herbs. The whole plant is collected when in flower in the summer and can be dried for later use.
Attractive Garden Herb!
Betony has an unusual appearance and provides a lovely feature to your rock garden or landscape.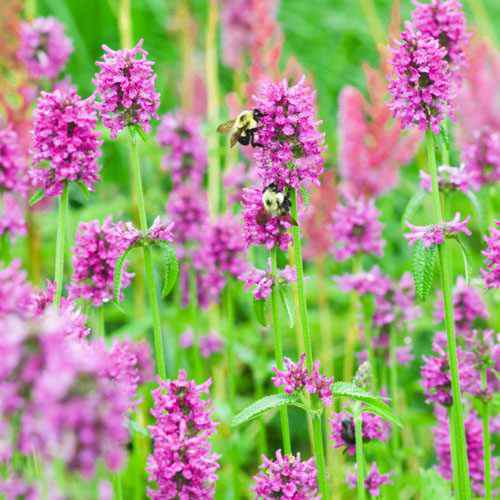 Fine Flowering Herb
How To Grow
Plant betony seeds anywhere from late summer to early fall. Cold weather is important to assist germination, so plant in late winter if you live in an area with warm winters. Seeds can be sown directly or started indoors. Plant seeds in a potting mix at a depth of 1/16 inch: light is required for germination. Make sure to keep seeds moist until germination, but don't soak the soil or seeds may rot. Make sure to plant in rich soil to provide proper nutrients for a long bloom season. It is best to grow in an area of partial shade, although betony does grow in full sun in areas with mild summers.
Height: 12 inches
Plant spacing: 8 inches
Soil: evenly moist but well-drained
Sowing rate: 4-5 seeds per plant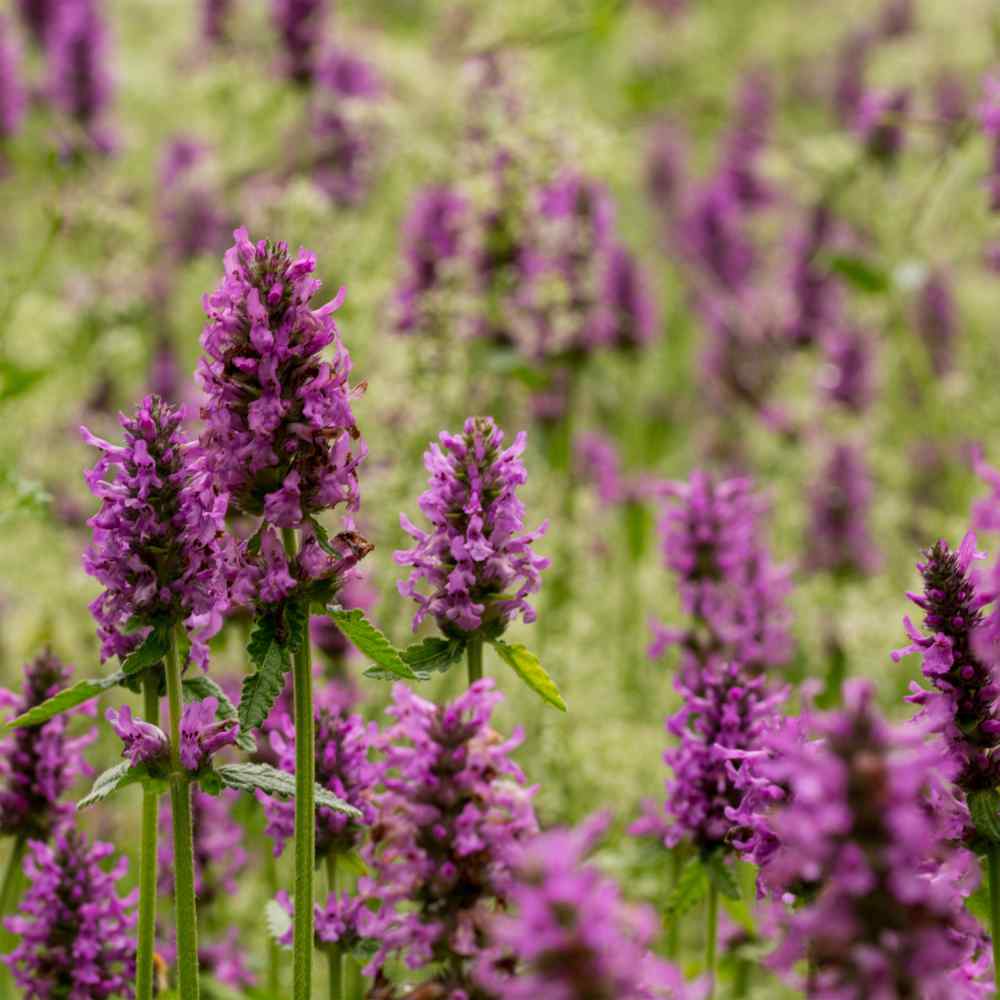 Plant Information
Betony is a perennial flowering herb that grows in USDA zones 4 through 7. It has traditionally been used for a variety of medicinal purposes, and it is a popular substitute for black tea as a base for herbal mixes.
Environment: partial shade to full sun
Bloom season: July-September
Bloom color: pink