African Marigold Seeds - White
Season: Annual
USDA Zones: 3 - 10
Height: 18 inches
Bloom Season: Summer to fall
Bloom Color: White
Environment: Full sun
Soil Type: Moist, well-drained, pH 5.6 - 6.5
Deer Resistant: Yes
House Plant: No
Latin Name: Tagetes erecta



African Marigold (Tagetes Erecta Nana Kilimanjaro White) - Grow this stunning white annual from flower seeds! Marigold Kilimanjaro is a triumph in plant breeding, offering a real creamy white flower. The typical color spectrum is oranges and yellows, and this Marigold flower is pure white, and it measures 3 inches across. To make it even more attractive, it is a prolific bloomer, giving a show of color all summer and into the fall and frost season. Grow these white Marigolds from flower seeds for formal or informal flower beds where they will contrast nicely with other bright or pastel flowers. This is a superb plant for the patio container as well.
An Easy To Grow Bloom!
Marigolds are raised easily from seed, and will readily grow both in your house and outside in the garden.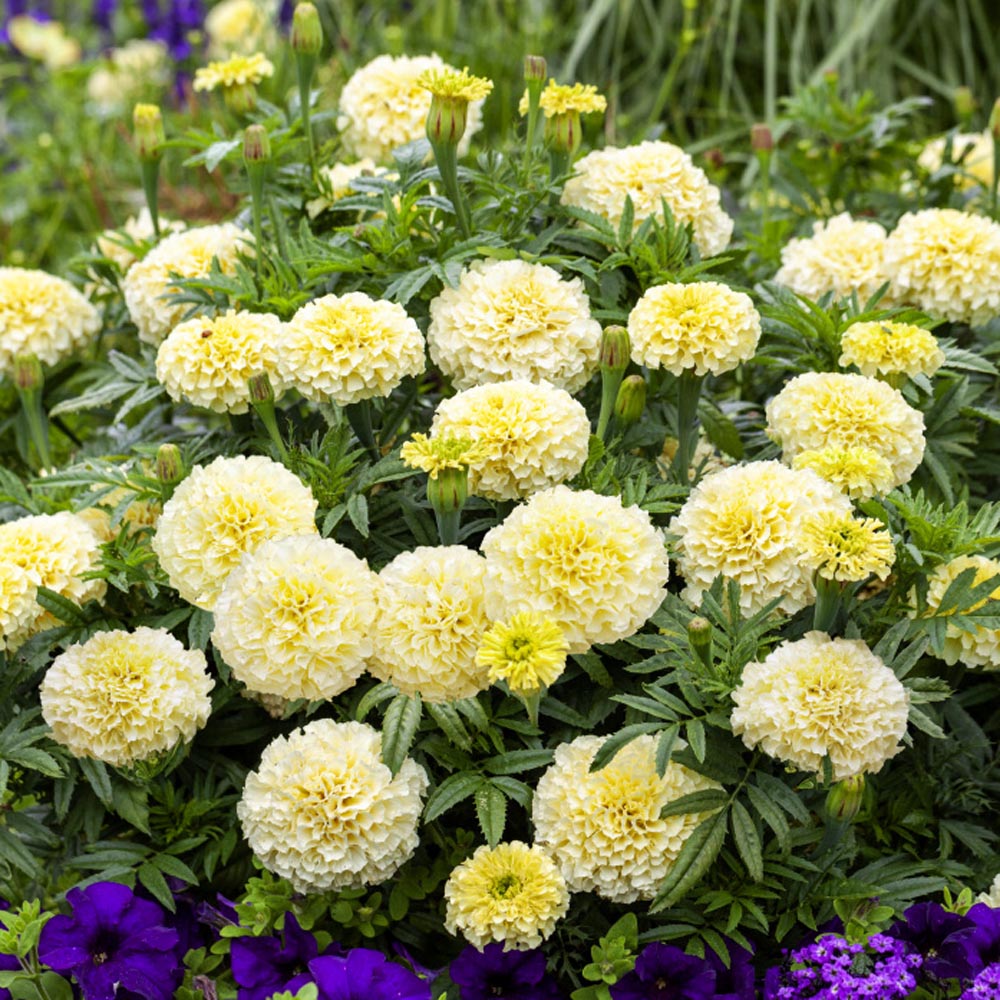 Great for Pollinators
How to Grow
The African Marigold requires full or partial sun and soil with good drainage. These flowers also do well when they are planted in containers. Prepare soil a few weeks before you plant, till the soil approximately 6 inches deep. Plant seeds by scattering them in the garden after the last frost. For indoor planting, plant seeds in pots as soon as four to six weeks before the last frost of the season. Loosen and spread the roots when transferring to the garden after the final frost.
Environment: full sun
Soil: moist and well-drained
Sowing rate: 3 seeds per plant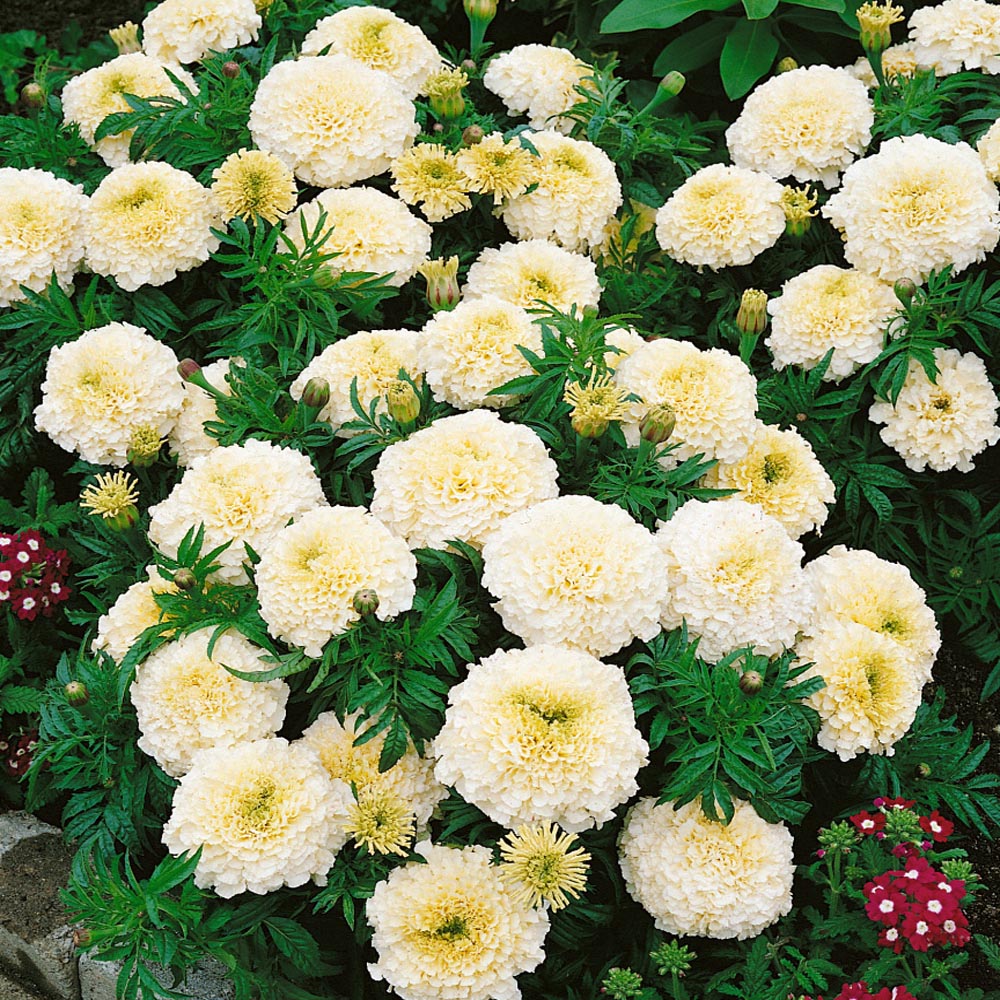 Plant Specifications
African Marigold is an annual flowering plant that is particularly useful in the garden: it is well-known for its tendency to attract pollinators while still discouraging unfriendly insects that can damage the garden.
Bloom color: white
Bloom season: spring through summer
Plant height: 10-12 inches