Approximate seeds per pound: 864,000
Season: Annual
USDA Zones: 3 - 9
Height: 24 - 48 inches
Bloom Season: Mid to late summer
Bloom Color: Yellow
Environment: Full sun
Soil Type: Well-drained, pH 5.5 - 7.0
Deer Resistant: Yes
Temperature: 65 - 70F
Average Germ Time: 15 - 30 days
Light Required: Yes
Depth: 1/16 inch
Sowing Rate: Plant this wildflower seed at 3 pounds per acre
Moisture: Keep seeds moist until germination
Plant Spacing: 18 - 24 inches
Care & Maintenance: Primrose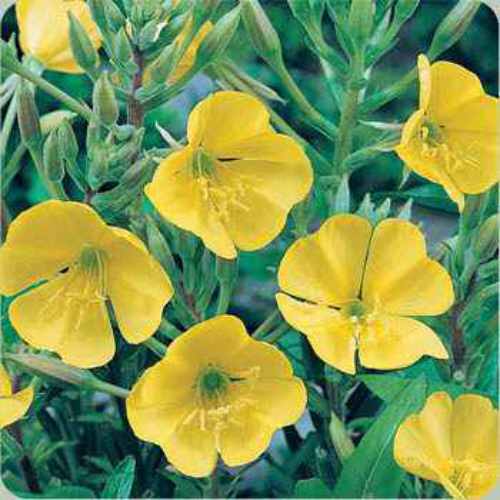 Evening Primrose (Oenothera Lamarckiana) - What a treasured wildflower that has naturalized throughout the United States. Evening Primrose is easily propagated from flower seed, and it does wonders when planted in a meadow or along a fence line. Oenothera Evening Primrose gets its name because it opens in the late afternoon and stays opened throughout the evening. It has light yellow blooms that measure over 2 inches across, and they have a rich scent that attracts bees, butterflies and birds.
Evening Primrose is an annual wildflower with a fairly short bloom period. Its flowers may be seen in May and June, with the peak being mid-May.They prefer a sunny area with well-drained soil. They are liberal self-sowers, spreading their own flower seed, so after they are done blooming.
How To Grow Evening Primrose From Seed: To sow Evening Primrose seeds outdoors, prepare weed-free soil and loosen the top 1 - 2 inches. Spread the flower seed and rake them into the soil only lightly covering. Sow Oenothera Primrose seeds in early spring or late fall. Evening Primrose Flower Care: In the spring, before flowering, apply a compost as a fertilizer around the plants. After flowering, cut back the Primrose plants after blooming is done to reduce the spreading.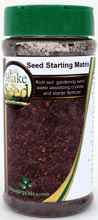 Shake 'n Seed - We are now offering shaker bottles filled with our seed starting matrix: rich soil, gardening sand, water absorbing crystals, and starter fertilizer. This not only helps dispense your seed, but it gets it off to a great start! Simply remove lid from shaker bottle, add seed from packet, put back on lid, shake the bottle vigorously for 15 seconds, and then shake your way to beautiful new plants! Use Shake 'n Seed over good quality soil, and then gently water to keep seed moist until it sprouts. Great for ground covers or mass planting flower seeds.