Season: Annual
USDA Zones: 4 - 8
Height: 8 inches
Bloom Season: Late spring to mid summer
Bloom Color: White
Environment: Full sun to partial shade
Soil Type: Well-drained, pH 5.5 - 6.5
Temperature: 68 - 72F
Average Germ Time: 10 - 14 days
Light Required: Yes - filtered light is best instead of direct sunlight
Depth: Do not cover seeds more than 1/16th inch
Sowing Rate: 4 - 6 seeds per plant
Moisture: Keep soil slightly moist but not wet
Plant Spacing: 12 inches
Care & Maintenance: Silene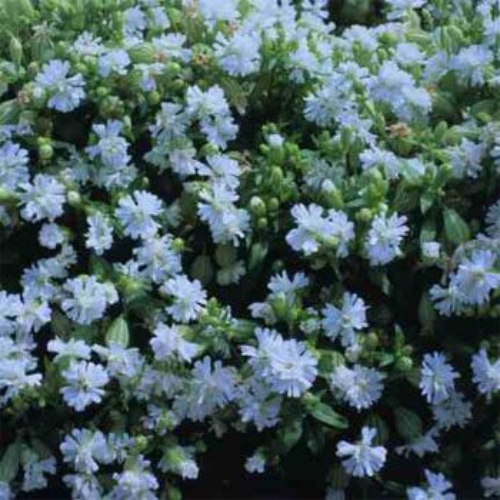 Nodding Catchfly Snowdrop (Silene Pendula Snowdrop) - Here is yet another Silene variety that is a charming choice for the spring or summer garden. Easily grown from Silene seeds, this annual blooms white in loose clusters. Commonly called Nodding Catchfly or Drooping Catchfly, this wildflower loves to cascade over walls and garden edges. The Nodding Catchfly plant grows quickly and is stunning for your meadow or garden! The beautiful white blooms form one mass as the 1/2 inch wide blooms nearly cover all the foliage. The Nodding Catchfly flower is ideal for hanging baskets, containers or the bed and border. Silene Pendula Nodding Catchfly is a sure winner for any homeowner and is easily grown from flower seeds!
Prepare a seedbed outdoors by weeding and loosening the top several inches of soil. Directly sow the Silene seeds outdoors after danger of frost has passed. Press the Silene Pendula seeds into the soil but do not cover them. Keep the flower seeds moist until germination. Silene Pendula is known for blooming quickly from seed.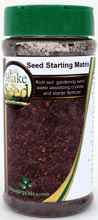 Shake 'n Seed - We are now offering shaker bottles filled with our seed starting matrix: rich soil, gardening sand, water absorbing crystals, and starter fertilizer. This not only helps dispense your seed, but it gets it off to a great start! Simply remove lid from shaker bottle, add seed from packet, put back on lid, shake the bottle vigorously for 15 seconds, and then shake your way to beautiful new plants! Use Shake 'n Seed over good quality soil, and then gently water to keep seed moist until it sprouts. Great for ground covers or mass planting flower seeds.