Sunflower Seeds - Earthwalker
Season: Annual
USDA Zones: 3 - 9
Height: 72 - 108 inches
Bloom Season: Mid summer to early fall
Bloom Color: MIx
Environment: Full sun
Soil Type: Well drained, fertile, pH 5.5 - 6.2
Deer Resistant: No
Latin Name: Helianthus Annuus



Sunflower Earthwalker (Helianthus Annuus) - So easy to grow from flower seeds, the Earthwalker mix provides wonderfully warm tones for the summer garden - reds, oranges, and mahogany and all with a rich brown center. These flowers have a long bloom season, going non-stop from early July through first frost. The tall Sunflowers make a good background in the flower garden or border along the vegetable garden. They are certain to attract many beneficial insects, and you'll have lots of busy buzzing coming from this mix. Start the Sunflower seeds directly outdoors once frost danger has passed. Once the flower seeds are planted, you can expect blooms in 10 to 12 weeks.
These Tall Sunflowers...
Make a good background in the flower garden or a border along the vegetable garden!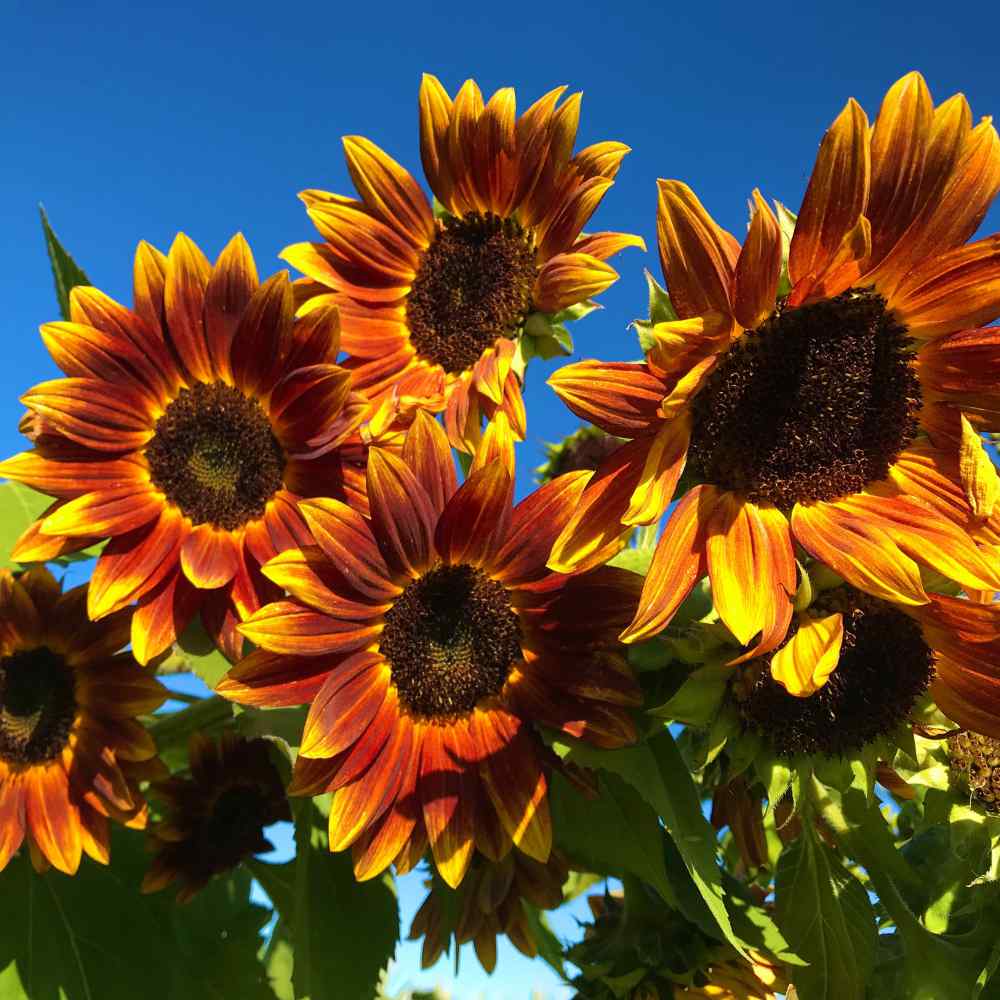 Sunflower Seeds | Earthwalker
How to Grow
To sow Sunflower seeds indoors: Sow 4-6 weeks before final frost. Keep soil at 70-75ºF. Regularly water seedlings until they are established. Transplant outdoors after last frost. Or, sow directly outdoors after the last frost. Sow 12 inches apart and thin to the strongest seedling.
Sowing Rate: 1 - 2 seeds per plant
Depth: 1/2 inch
Moisture: Keep seeds moist until germination
Average Germ Time: 21 days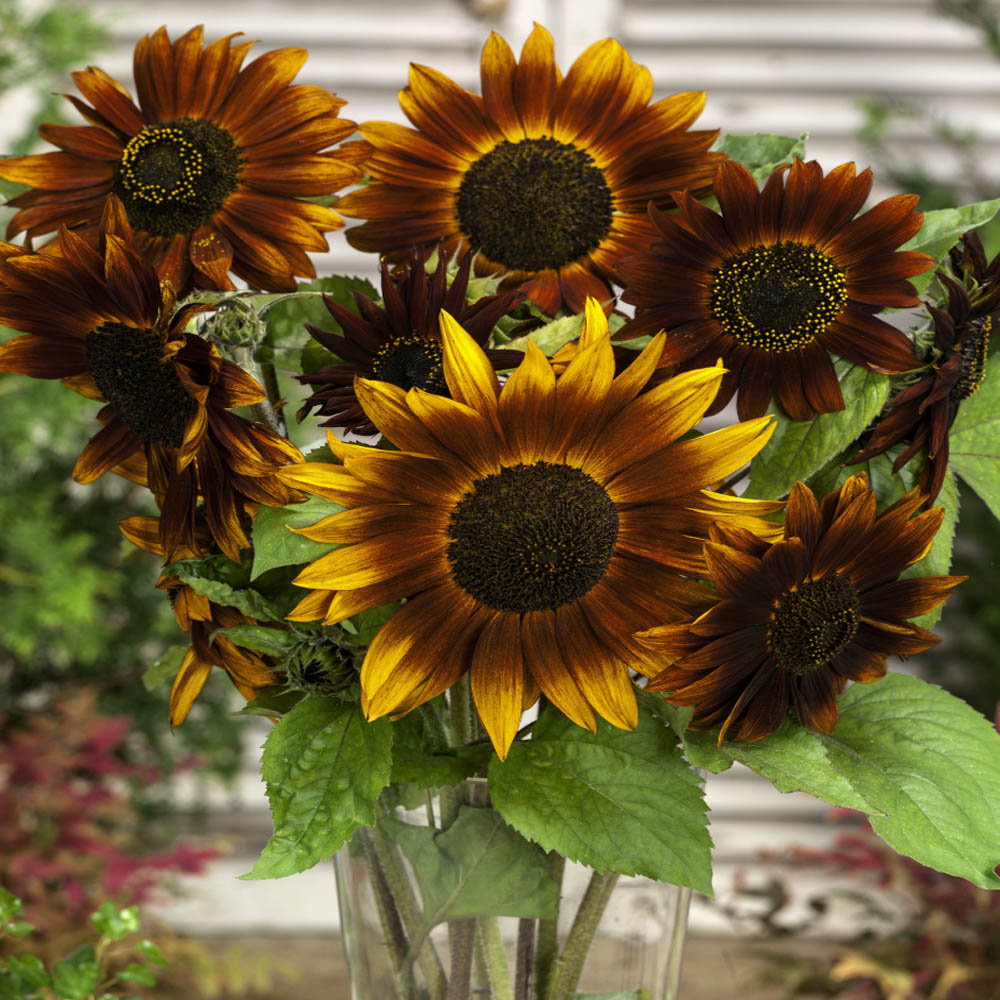 Flower Specifications
These flowers work great as cut flower too!
Plant Spacing: 12 inches
Height: 72 - 108 inches
USDA Zones: 3 - 9
Season: Annual