Gazania Seeds - Kiss Rose
Groundcover Specifications
Season: Perennial
USDA Zones: 8 - 11
Height: 8 - 10 inches
Width: 8 - 10 inches
Bloom Season: Spring through summer
Bloom Color: Rose
Environment: Full sun
Foot Traffic: Light
Deer Resistant: Yes
Latin Name: Gazania rigens
Temperature: 78F
Average Germ Time: 12 days
Light Required: No
Depth: Do not cover the seed but tightly press into the soil
Soil Type: Well-drained, especially in winter; pH 5.8 - 6.8
Sowing Rate: Approximately 100 seeds covers 10 square feet or 2 seeds per plant
Moisture: Keep seed moist until germination
Note: For detailed directions for indoor and outdoor planting, please Click Here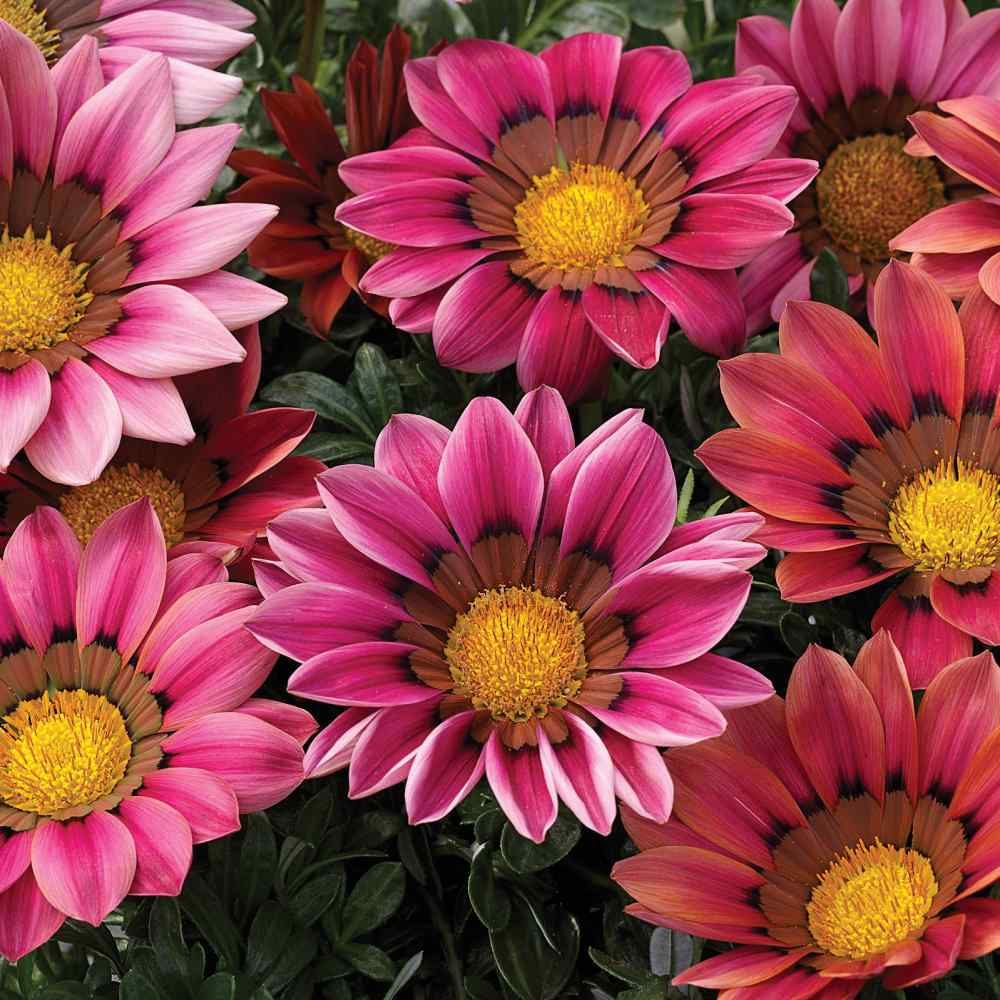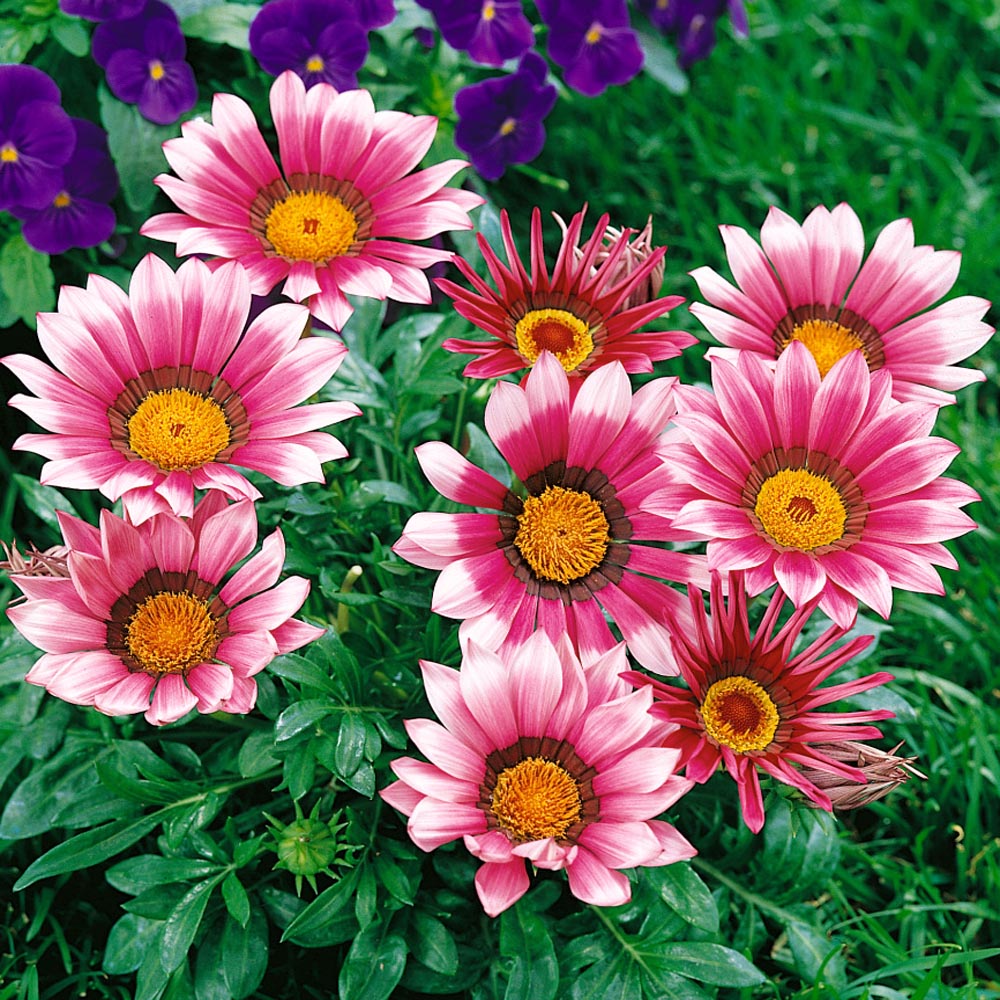 Gazania (Gazania Rigens Kiss Rose) - Offering tremendous visual appeal and continual dependability, Treasure Flowers are readily grown from Gazania seeds. The plants grow quickly and bloom profusely, giving a wonderful color display even in full sun and the heat of summer. Gazania Kiss Rose features a 3 inch rose colored flower. The Treasure Flower plant is compact and will spread about 10 inches making it perfect for the front of the sunny border as well as containers and baskets.
Gazania plants are considered annuals in the cool climates, but in warmer climates like the southern Texas and parts of California, they're short-lived perennials, usually not lasting more than a few years. Treasure Flowers will re-seed readily, so leave a few blooms to go to seed. Gazania is a native of South Africa, and it is a tough little plant that prefers full sun, will tolerate all soils and thrive with moderate watering. It will bloom profusely through fall, winter and into late spring in the south, then flower intermittently during the hottest months of summer before bringing forth another profuse flowering in the fall. In the cooler climates, it will flower from early summer until the frosts of fall.
If growing Gazania seeds in colder climates, start the flower seeds indoors 6 - 8 weeks before the last expected frost. Treasure Flower seeds should be pressed into the soil but not covered and kept moist but not saturated until germination occurs. After germination of the flower seeds, reduce watering and grow seedlings in a sunny window location. For warm climates, start the Gazania seeds directly outdoors in a prepared seedbed. Space the ground cover seed 8 - 12 inches apart in the seedbed.
Gazania care includes deadheading the spent flowers to promote the growth of more blooms. Also, Gazania plants benefit from an application of a balanced liquid fertilizer every other week during the growing season or mix in a slow-release fertilizer at the time of transplanting or preparing the seedbed. Water Gazania Treasure Flower plants slowly and deeply and let them dry out in-between waterings. Applying an organic mulch around the base of the Gazania plants helps to hold moisture in.