Groundcover Specifications
Season: Perennial
USDA Zones: 10 - 11
Height: 4 inches
Width: 12 inches
Bloom Season: Early summer to late summer
Bloom Color: Mix
Growth Rate: Fast
Environment: Full sun
Foot Traffic: No
Soil Type: Dry, well-drained soil, not fussy about soil type or pH
Deer Resistant: Yes
Latin Name: Dorotheanthus Bellidiformis
Temperature: 70F
Average Germ Time: 7 - 21 days
Light Required: No
Depth: Surface sow seed
Sowing Rate: 3 - 5 seeds per cell or approximately 5000 seeds covers 100 square feet
Moisture: Keep seeds moist until germination
Plant Spacing: 12 inches
Note: For detailed directions for indoor and outdoor planting, please Click Here
Care & Maintenance: Livingstone Daisy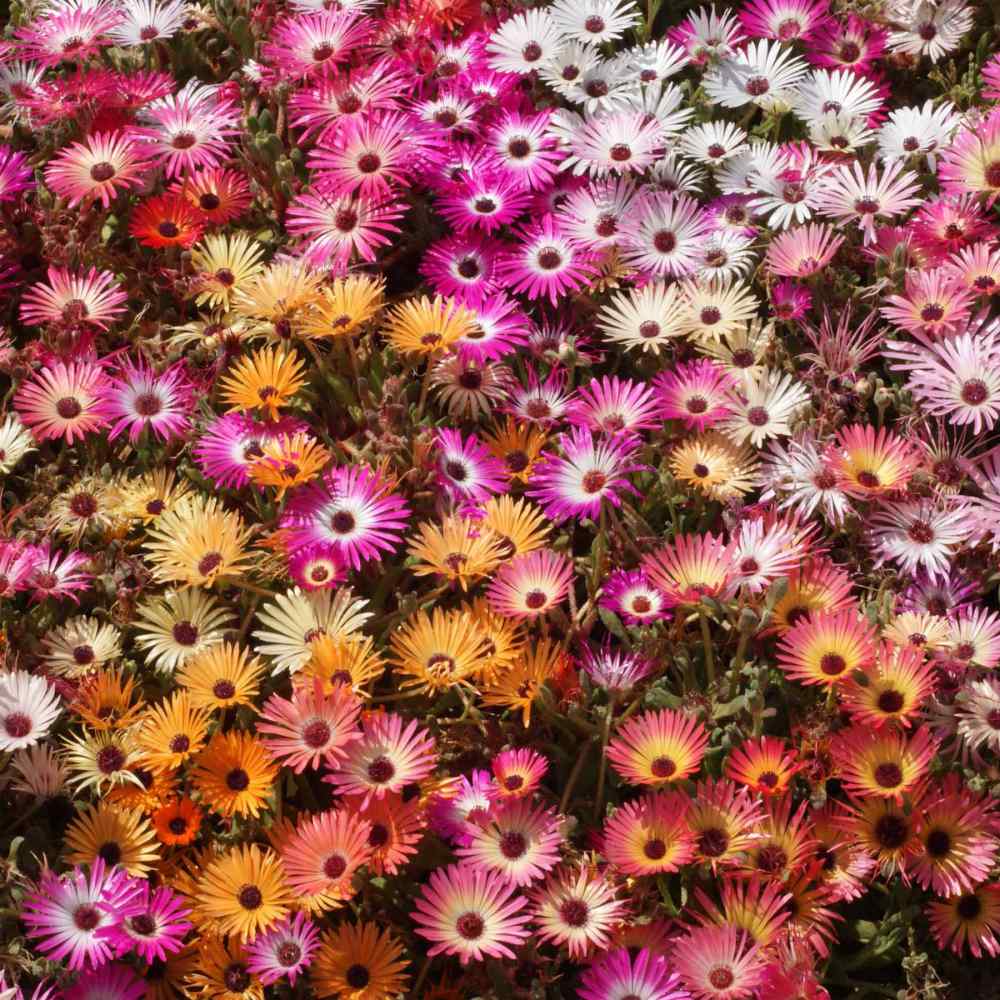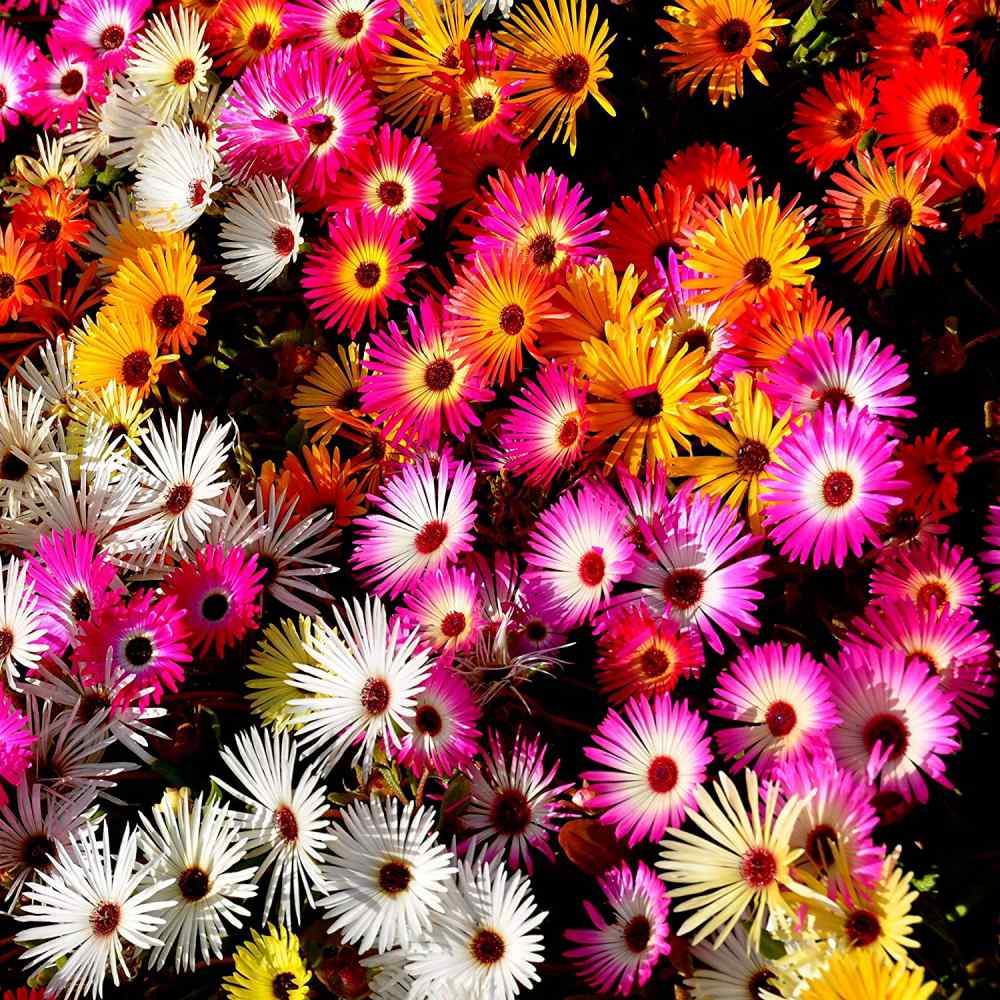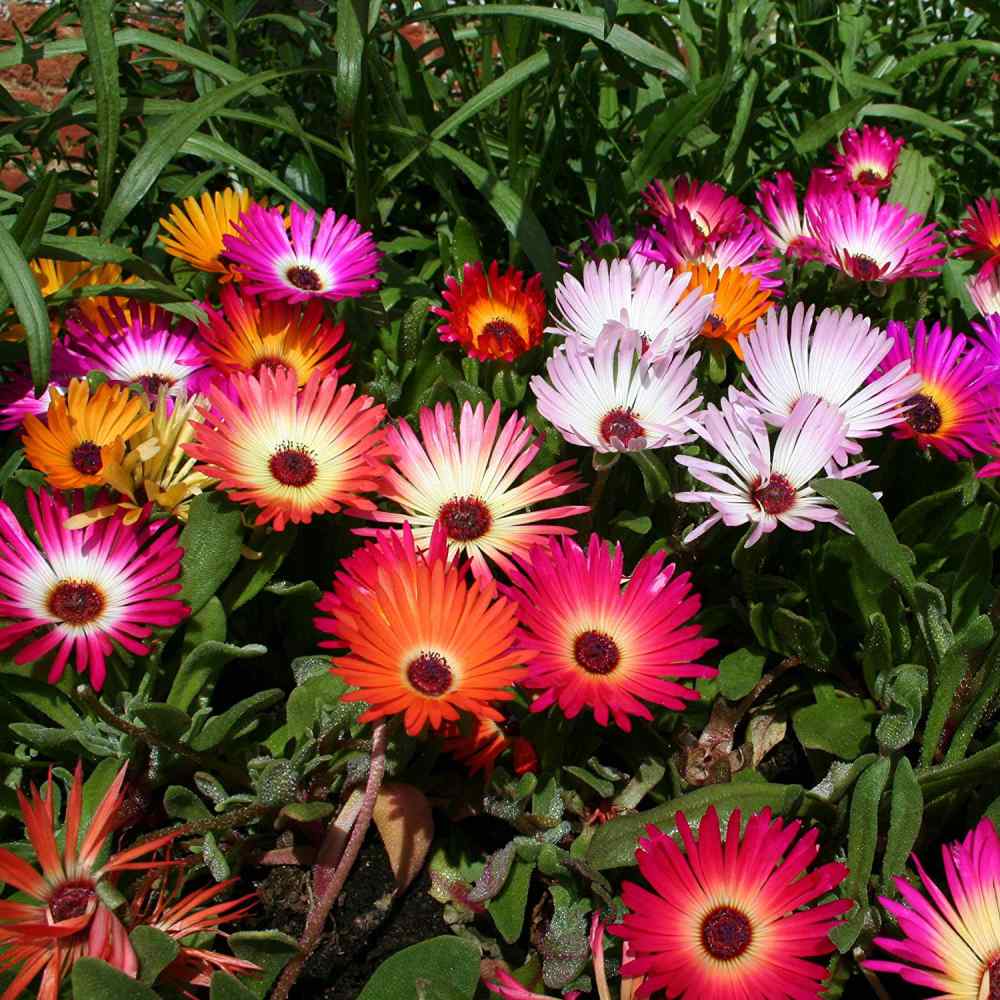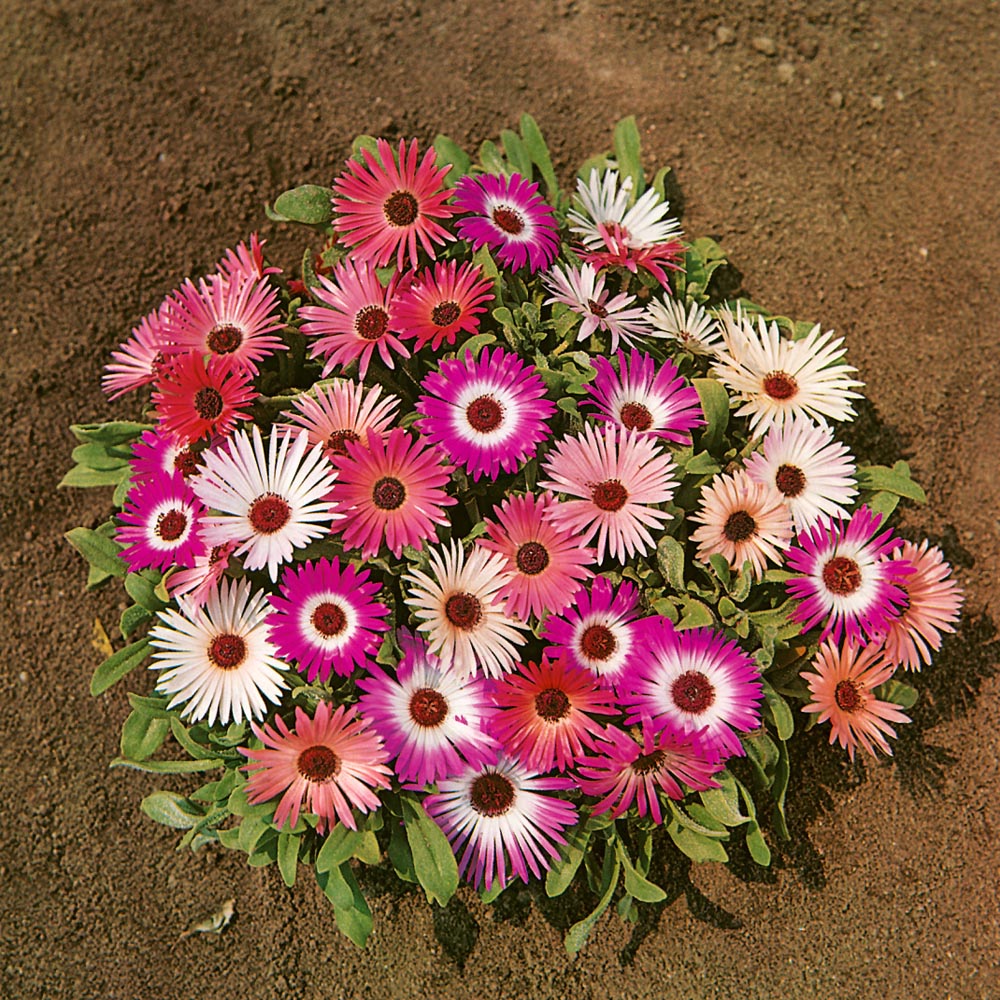 Ice Plant Mix (Dorotheanthus Bellidiformis Mix) - Start this Ice Plant seed mix and enjoy the brilliant colors in this drought tolerant ground cover plant. Also known as Livingstone Daisy, this showy, trailing plant is frost tender making it an annual in most areas of the United States. Livingstone Daisy Ice Plants are perfect for along the driveway, flowerbed, or mass plantings anywhere in full sun to create a low-growing, blooming water conserving ground cover.
This mix of Dorotheanthus Bellidiformis seeds produce free-flowering, drought-tolerant, easy-to-care-for plants that thrive in the hot, dry soil that other plants simply will not tolerate. These bright colored daisies typically are 1 1/2 inches across with dozens of long, slender petals jammed around a black eye. They face straight up on plants that just reach 4 - 6 inches tall. You can not find an easier flowering ground cover plant to establish from ground cover seed.
Sow Livingstone Daisy seeds indoors 6 - 8 weeks before the last frost. Or, sow Ice Plant ground cover seeds outdoors after danger of frost has passed. If started indoors, transplant when seedlings are 2 inches tall and space them 12 inches apart. Apply a slow-release fertilizer at the time of transplanting.