Aubrieta Seeds - Cascade Purple
Groundcover Specifications
Season: Perennial
USDA Zones: 4 - 9
Height: 4 inches
Width: 24 inches
Bloom Season: Mid spring to early summer
Bloom Color: Purple
Growth Rate: Moderate
Environment: Full sun to partial shade
Deer Resistant: Yes
Latin Name: Aubrieta Hybrida
Temperature: 68F
Average Germ Time: 14 - 21 days
Light Required: Yes
Depth: Seeds must be covered thinly
Soil Type: Well-drained, pH 6.5 - 7.5
Sowing Rate: Approximately 1000 Aubrieta seeds covers 20 square feet
Moisture: Keep seeds moist until germination
Note: For detailed directions for indoor and outdoor planting, please Click Here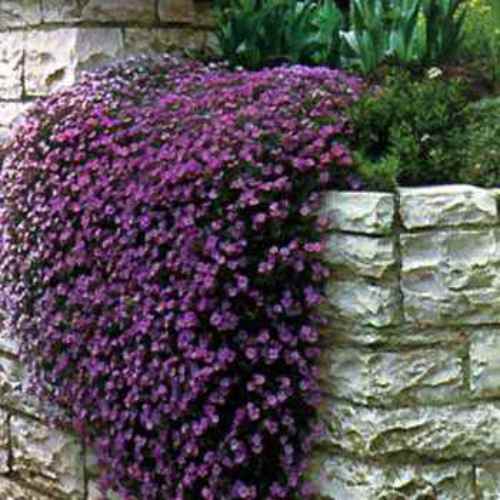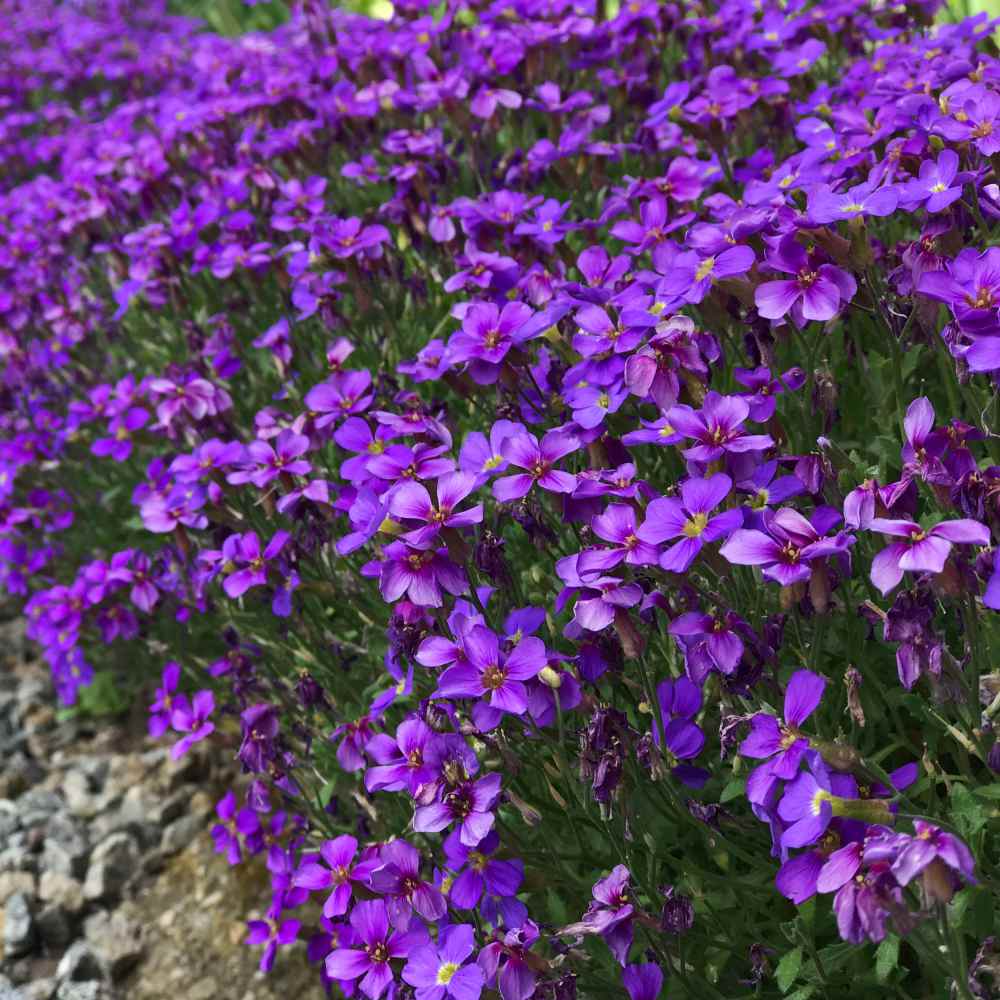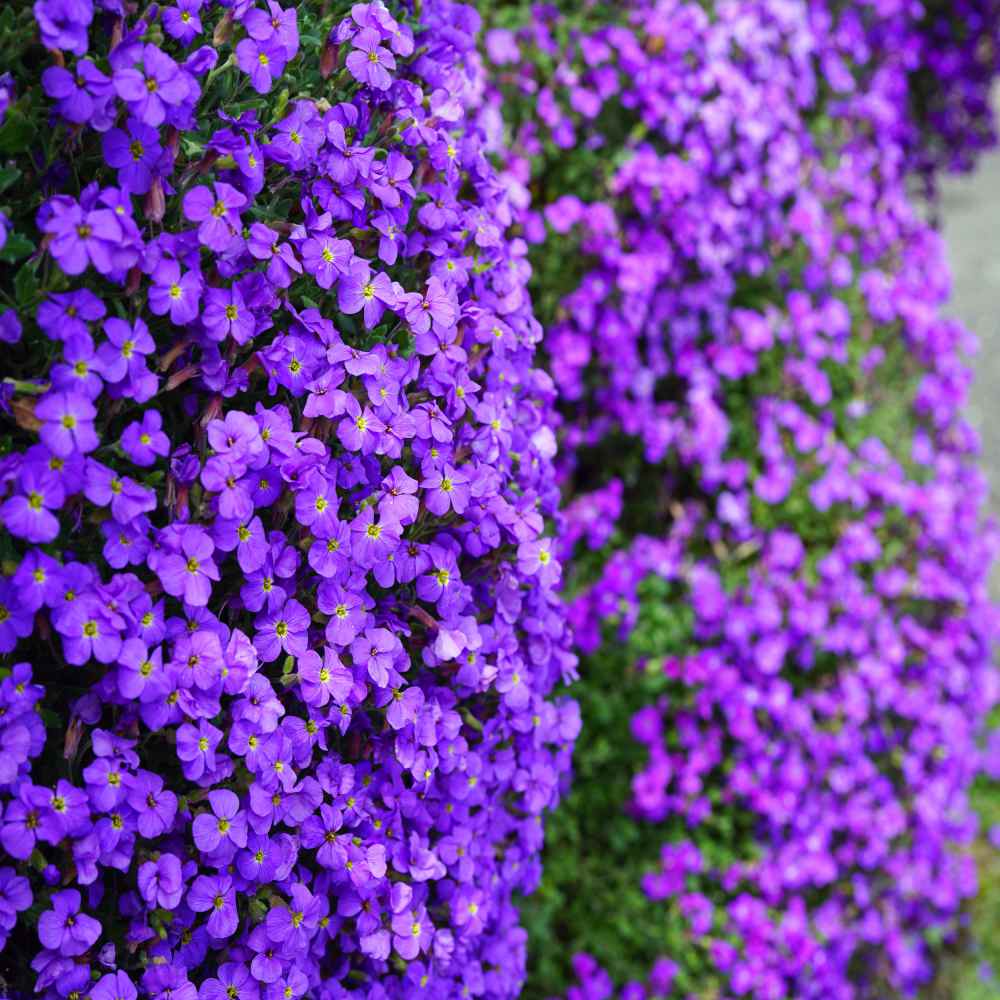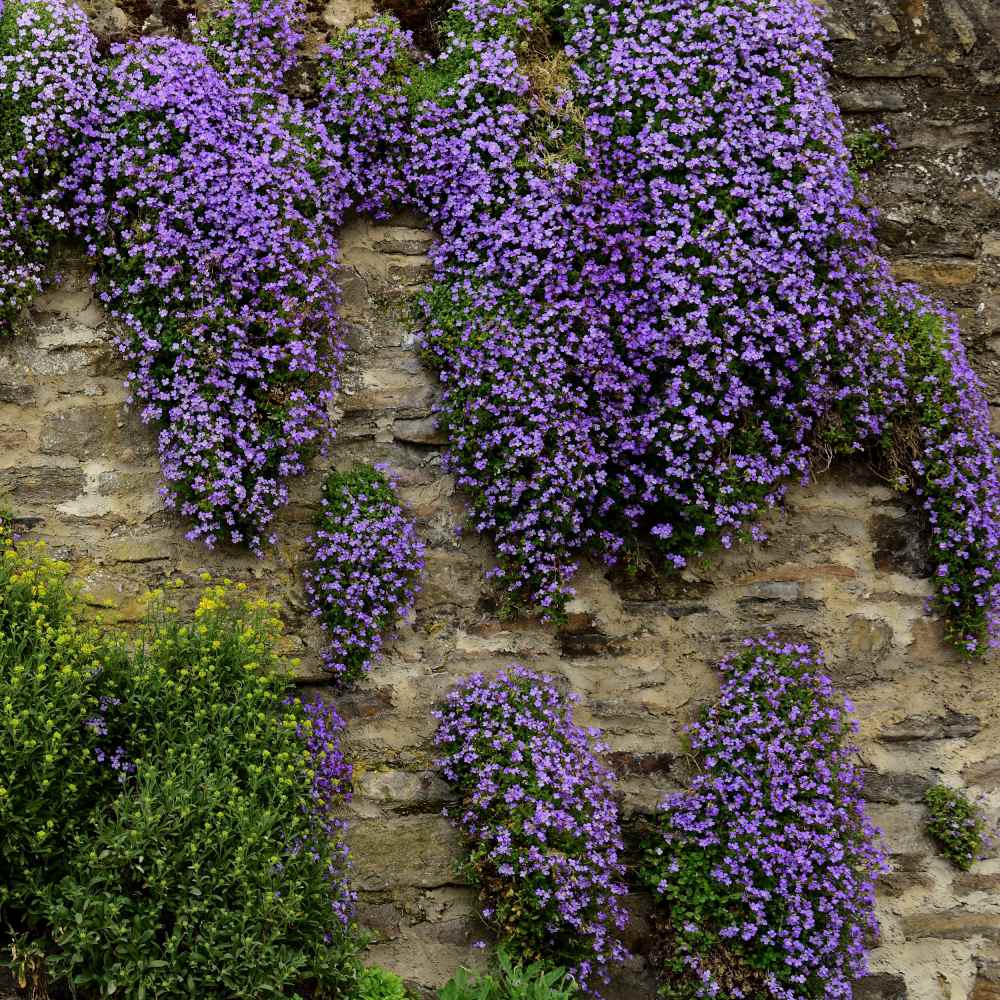 Rock Cress Cascading (Aubrieta Hybrida Superbissima Cascade Purple) - If you want a low growing plant to hang out of baskets, hang over a rock wall, or just add to your landscaping color, this Aubrieta cascading Rock Cress is a perfect choice. Rock cress looks beautiful cascading over rock walls and has purple blooms in spring.
Attracts Pollinators
Aubrieta attracts early pollinating insects such as bees and butterflies. It is also great for bringing in many different birds including hummingbirds!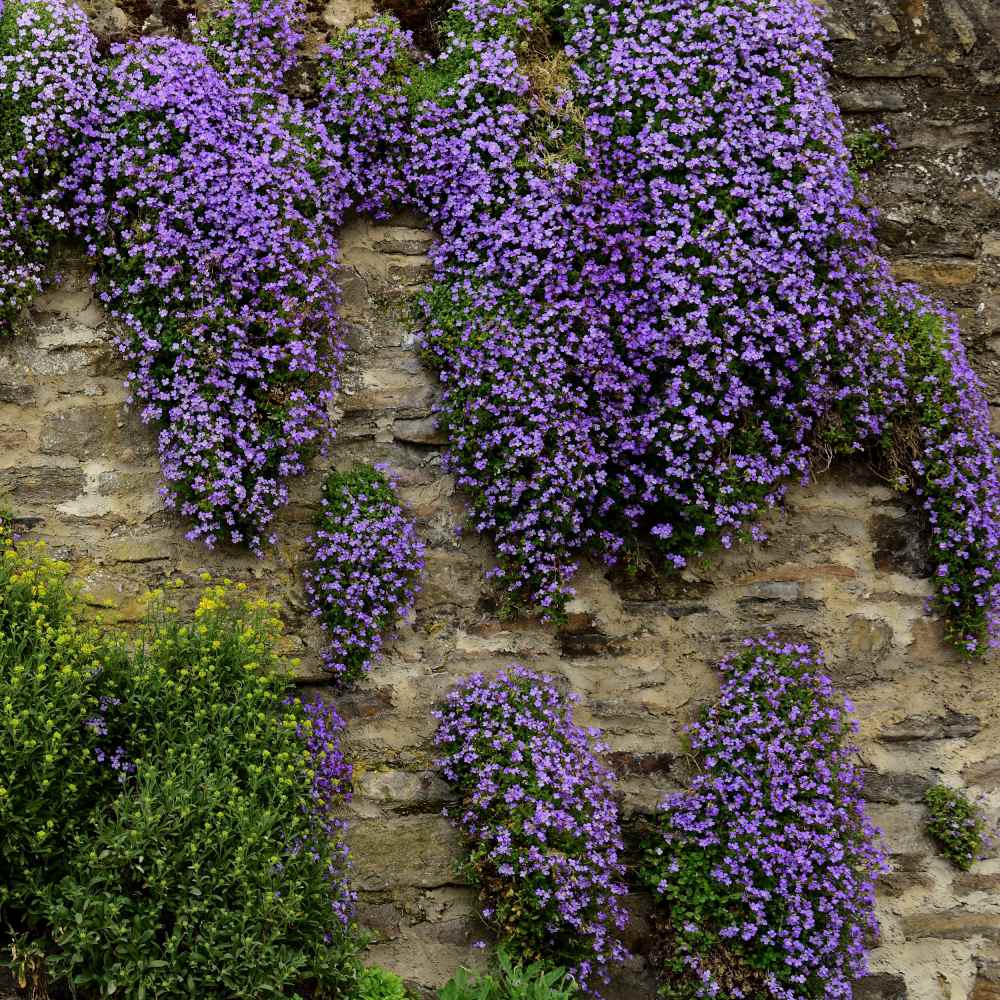 Aubrieta seed | cascade purple
How to grow
How To Grow Aubrieta From Seed: Sow Aubrieta ground cover seed indoors 6 - 8 weeks before the last expected frost date. Use starter trays using a sterilized mix. Press the Rock Cress ground cover seeds into the soil and thinly cover.

The Aubrieta seed needs light to germinate. Transplant into the garden 12 inches apart after frost danger has passed. After frost season has passed, Rock Cress ground cover seeds can be directly sown into a prepared seedbed outdoors.
Sowing Rate: Approximately 1000 seeds covers 20 square feet
Average Germ Time: 14 - 21 days
Keep moist until germination
Attracts bees, butterflies, and birds
Depth: Must be thinly covered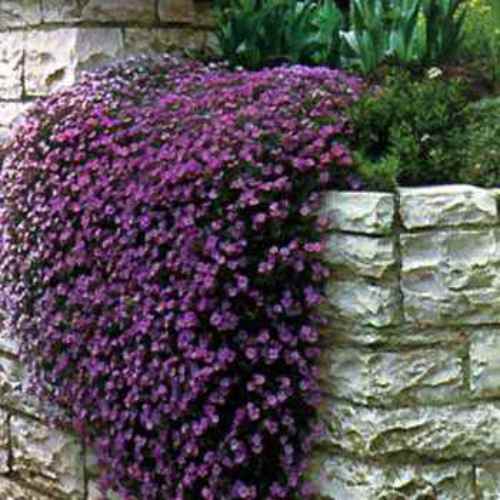 Ground Cover Specifications
Aubrieta is a low growing evergreen perennial. For several weeks in the Springtime it will have beautiful deep purple flowers with a yellow center. Plants should be trimmed lightly immediately after they bloom, to encourage a thick mounding habit.
Height: 4 inches
USDA Zones: 4 - 9
Season: Perennial
Deer Resistant: Yes