Hollyhock Planting and Care Guide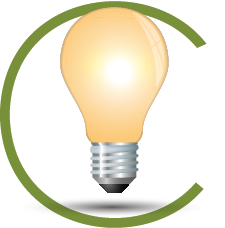 Quick Facts About Hollyhock
Hollyhocks are old-fashioned favorites that are often associated with a cottage style garden. They're perfect for the back of the border due to their height, and they have masses of open, bee-friendly blooms. Hummingbirds will find them too! Hollyhocks are typically considered to be short-lived perennials. The first year of growth is foliage and root development. The second year they bloom profusely, and then they die back.
Planting Time
Directly sow Hollyhock seeds in the early spring when there is still a frost expected. Or, start the flower seeds indoors 8 - 10 weeks prior to the end of frost season. Both of these sowing times will produce foliage/root growth the first year and blooms the second year. If living in a mild climate, the Hollyhock seeds can be started in the fall. Fall plantings will typically produce plants that bloom the following summer.
Planting Location
Plant Hollyhocks in full sun and in moist, well-draining soil. Because of their height, they should be located in the back of the garden. The tallest varieties are not suitable for containers.
How to Plant Hollyhock
Hollyhocks do have a tough seed coat, so a soak in tepid water for 12 hours prior to planting is helpful
For indoor sowing, start Hollyhock seeds in peat pots filled with soil
Press the seed into the soil, but it does need light for germination, so do not cover
Keep the seeds moist and warm for germination
Place seedlings in a bright sunny window or under grow light for continued growth
Once temperatures have warmed up outdoors, harden off the Hollyhock plants for 7 - 10 days prior to planting out
Hollyhocks form a deep root, so it's possible that the entire peat pot will need to be planted
Or, for outdoor sowing, weed and prepare the soil to a depth of 6 - 8 inches
Add compost to improve the soil
Firm the seed bed and press the Hollyhock seed into the soil gently
Allow the area to stay moist
Care And Maintenance
Hollyhocks prefer moist soil for establishment and during their bloom time
Provide stakes or support of some kind for areas that are not protected from the wind
After blooming, deadheading will prevent self-sowing
If self-sowing is desired, leave the tall stems in place, but cut them back hard in the fall
Mulch in the winter is helpful to provide protection
Hollyhock Options
2923