Hyacinth Bean Planting and Care Guide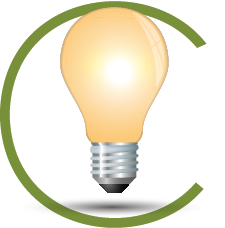 Quick Facts About Hyacinth Bean
A Hyacinth Bean Vine is stunning in the garden, and pollinators are attracted to the rosy-lilac blooms. Provide a trellis, fence or other structure for climbing, and this vine will quickly give a beautiful privacy screen. Please note: raw bean seeds are poisonous.
Planting Time
Sow Hyacinth Bean seeds directly in the garden once frost danger has passed.
Planting Location
Hyacinth Bean vines need full sun, moist, well-draining soil and a solid stucture that provides support to 9 feet or more of foliage.
How to Plant Hyacinth Bean
It's recommended to nick the outer coat of the seed with a knife or soak the seeds overnight in water prior to planting
Weed the area and work the garden soil to a depth of 6 inches or more
Add compost to provide nutrients and improve soil drainage
Plant the seeds about 6 inches apart and cover with 1/2 - 1 inch of soil
Keep the area moist for germination
Care And Maintenance
Hyacinth Bean vines prefer moist conditions for growing - but not soggy wet
Add a fertilizer that is high in phosphosous and potassium each month during the growing season
Hyacinth Bean vines will die back with the first few frosts of fall
Hyacinth Bean and Other Options
2923