Coleus Seeds - Velvet Red
Season: Annual
USDA Zones: 4 - 10
Height: 12 - 14 inches
Bloom Season: Spring through fall
Bloom Color: Red
Environment: Partial shade to full shade
Soil Type: Moist, well-drained, pH 5.6 - 7.5
Deer Resistant: Yes
House Plant: Yes
Latin Name: Coleus




Coleus (Coleus Wizard Velvet Red) - It's easy to understand how the Coleus plant got the common names of Painted Nettle or Flame Nettle. The beautiful serrated leaves are uniquely colored, and Wizard Velvet Red features rich shades of red and burgundy with a lightly trimmed margin. Growing Coleus seeds is wonderfully rewarding and a great way to fill your shady landscape or shade garden with beautiful, exotic foliage plants. The pelleted flower seeds make growing Coleus plants from seeds easier for the home gardener.
Excellent Houseplant
Coleus plants are commonly grown outdoors, but they also make for great house plants! Given the warm conditions of an indoor environment, they will remain in vibrant color for months.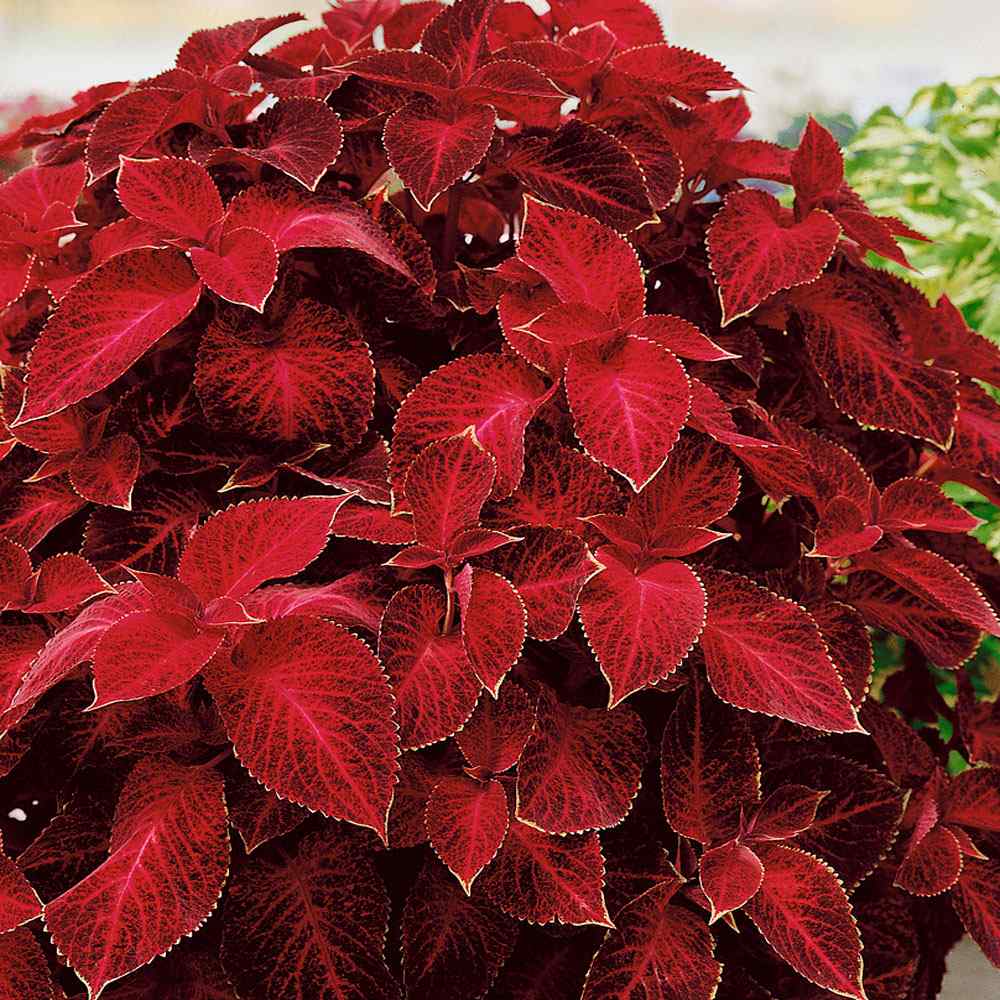 Beautiful Potted Plant
How to Grow
It is most ideal to start coleus seeds indoors for best establishment. Sow seeds into cell packs with a sterile starter mix. Press seeds into the soil but do not cover: light is needed for germination. Keep soil at a temperature of 70-75F degrees and keep moist until germination. Under these conditions, seeds will germinate in 10-14 days. After all danger of frost has passed, seedlings can be transplanted directly into the garden 12 inches apart or into containers. Grow in rich and moistened soil in an area of partial sun. If growing indoors, coleus plants prefer a bright window.
Environment: partial to full shade
Soil: well-drained w' pH 5.6-7.5
Sowing rate: 2-3 seeds per plant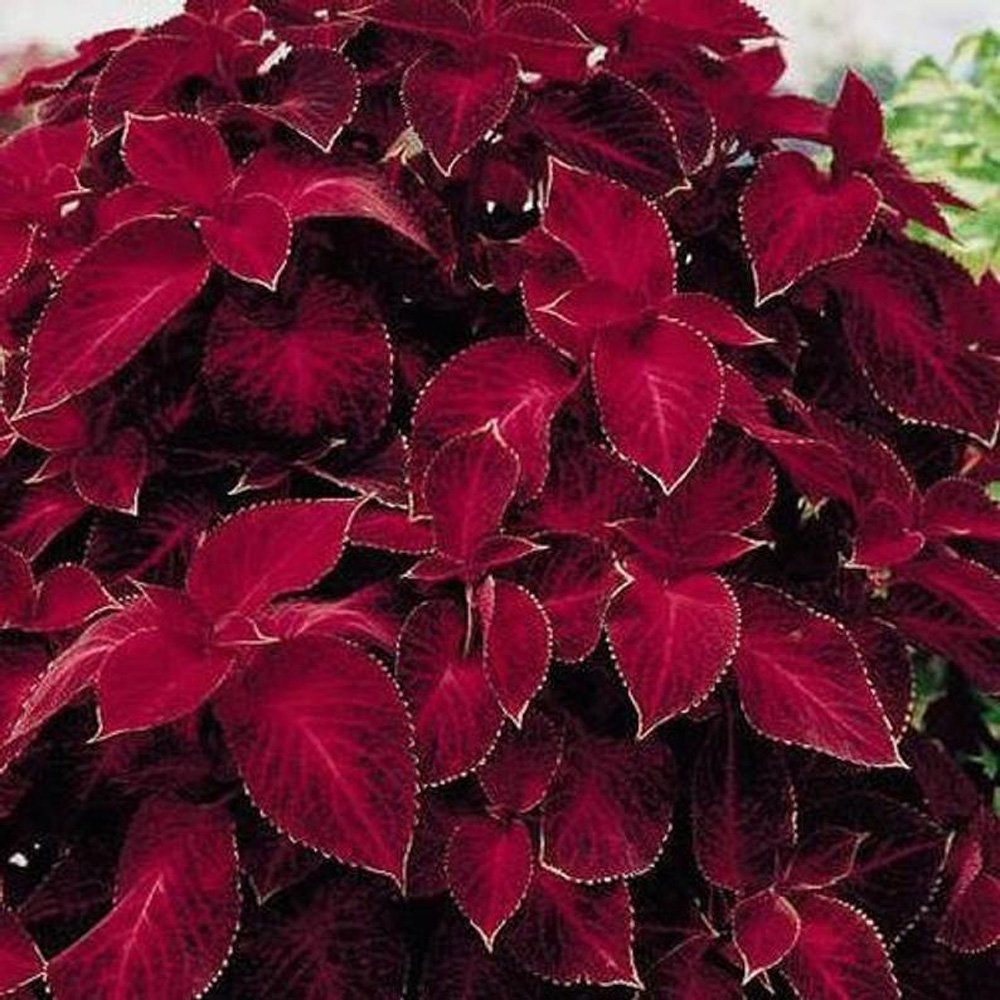 Plant Specifications
Velvet Red Coleus is an annual foliage plant that grows in USDA zones 4 through 10. While they do flower, coleus plants are most famous for their impressive and vivid leaves that remain an attraction outside of the growing season.
Leaf color: red Bloom season: spring through fall
Plant height: 12-14 inches