Season: Perennial
USDA Zones: 3 - 8
Height: 20 - 24 inches
Bloom Season: Spring through Summer
Bloom Color: Yellow
Environment: Full sun to partial shade
Soil Type: Rich, well-drained, pH 5.8 - 7.2
Deer Resistant: Yes
House Plant: No
Latin Name: Aquilegia x Hybrida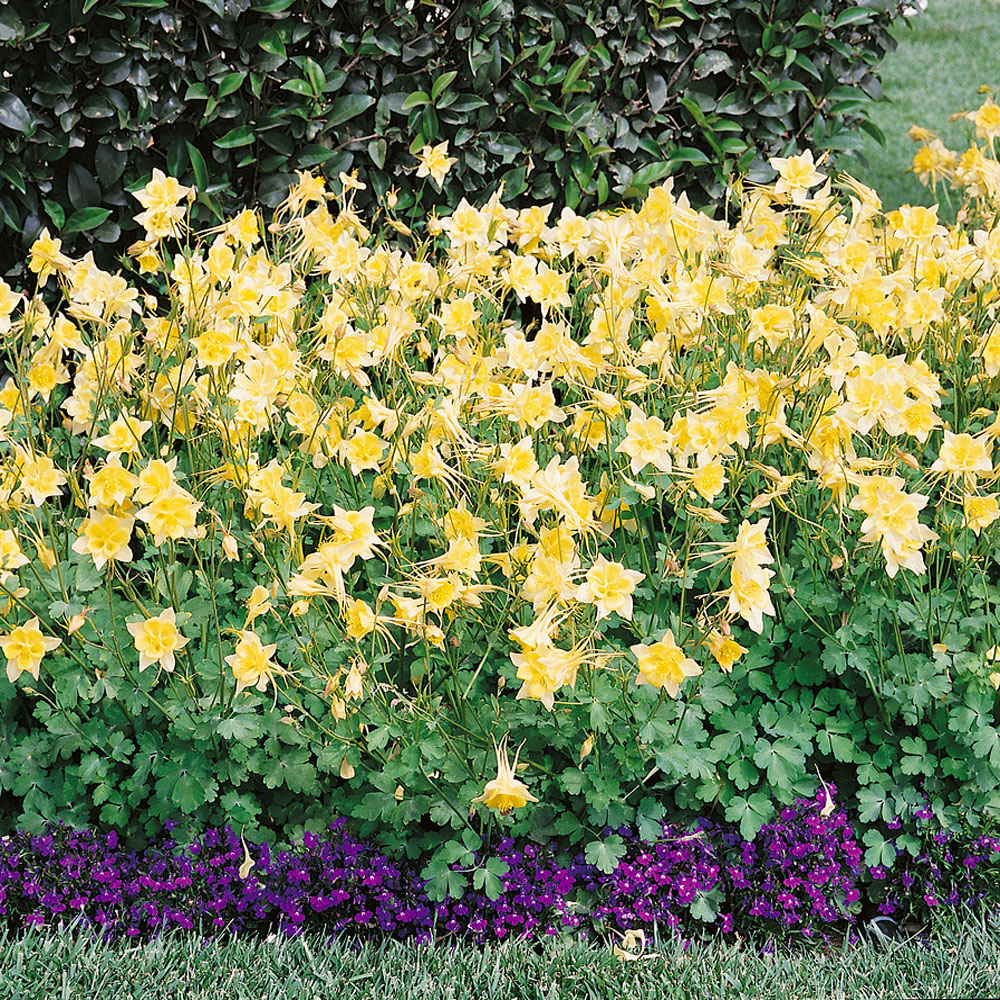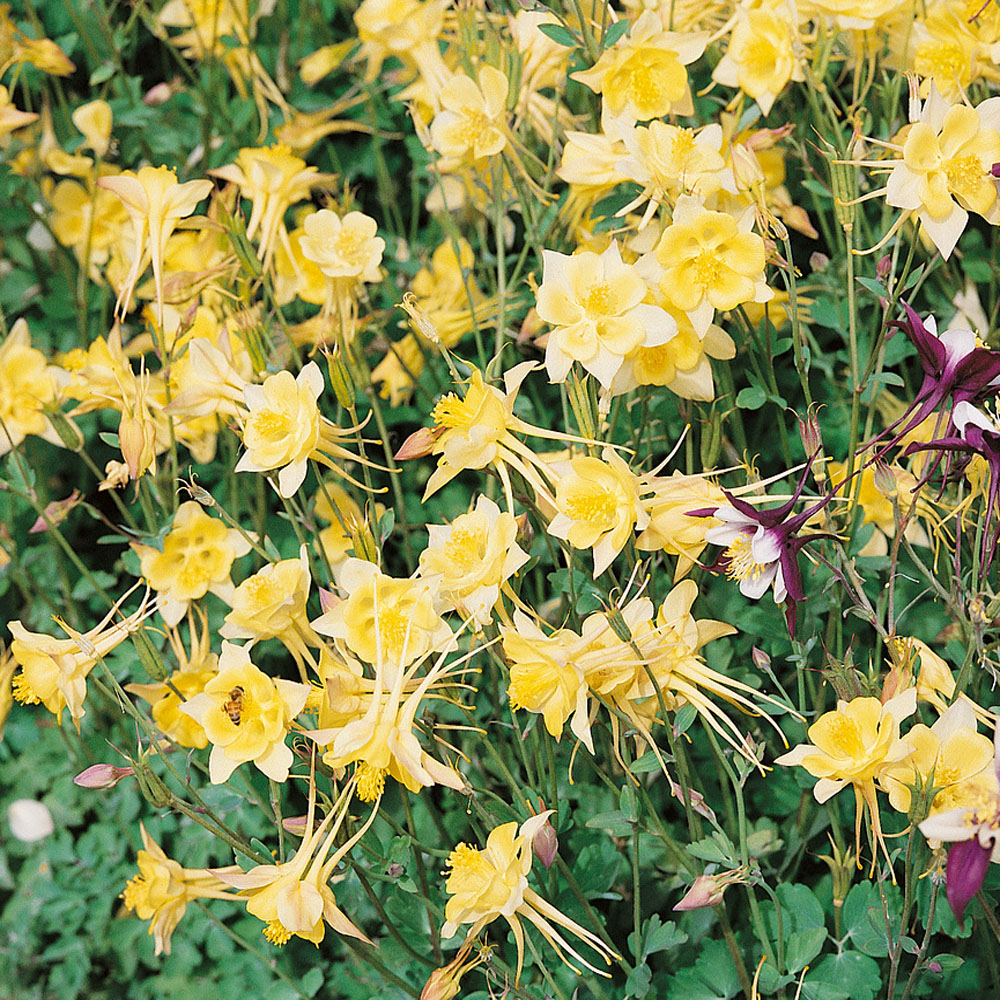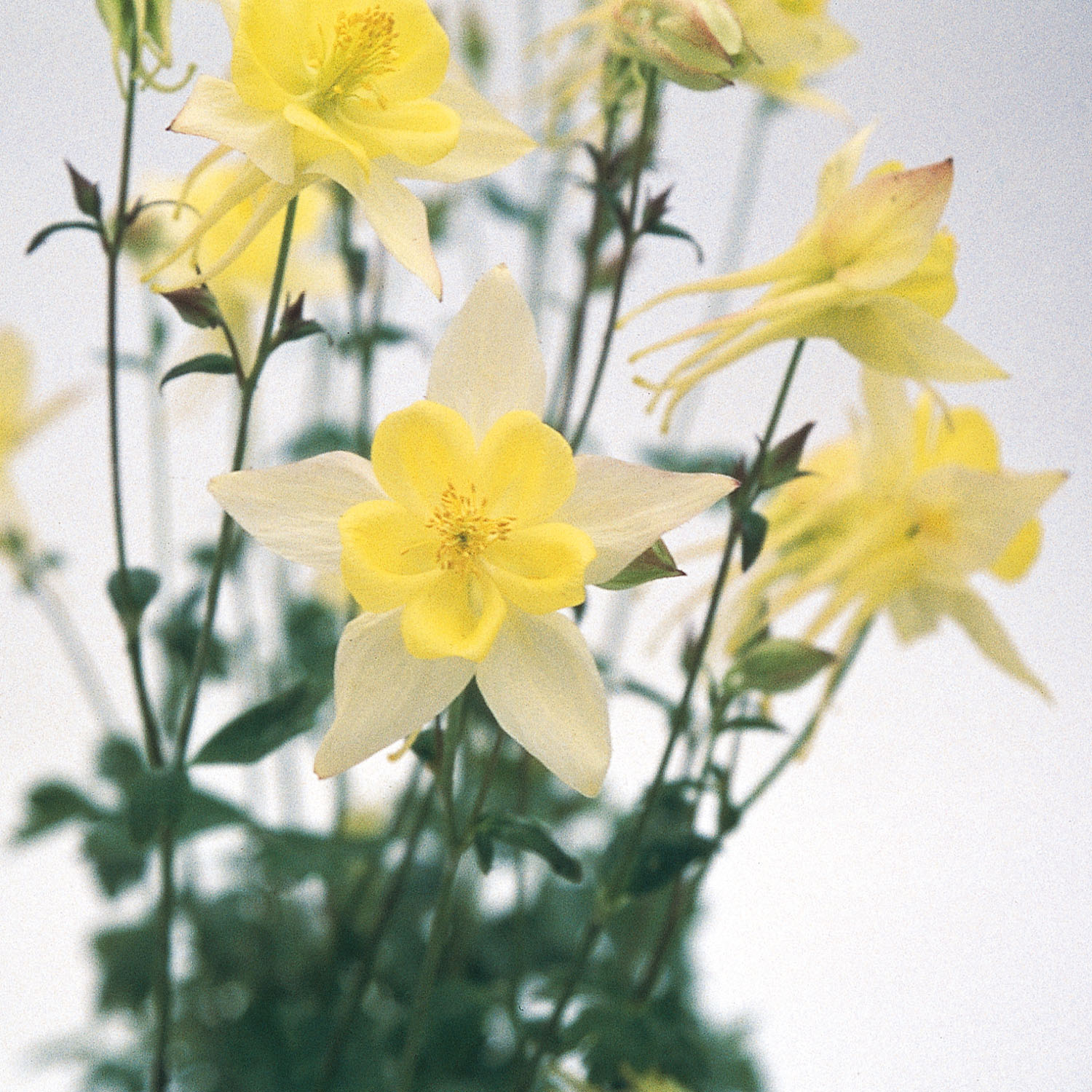 Columbine (Aquilegia x Hybrida Swan Yellow) - This variety of columbine has exceptional garden performance, and abundant large blooms in a pale yellow making it a great addition to the flower garden. The blooms face outward and show off perfectly.

Easy, prolific, and good for cutting. Lacy greens and dancing, late-spring blooms characterize these lovely border plants. Aquilegia make excellent cut flowers if picked when half open. Grow in full sun or partial shade and average garden soil. Colors can vary slightly since propagation is from seed.
Beautiful Cut Flower
Any columbine makes for an excellent cut flower, and this hybrida swan variety is no exception! Columbine's unique appearance makes it especially useful for cutting.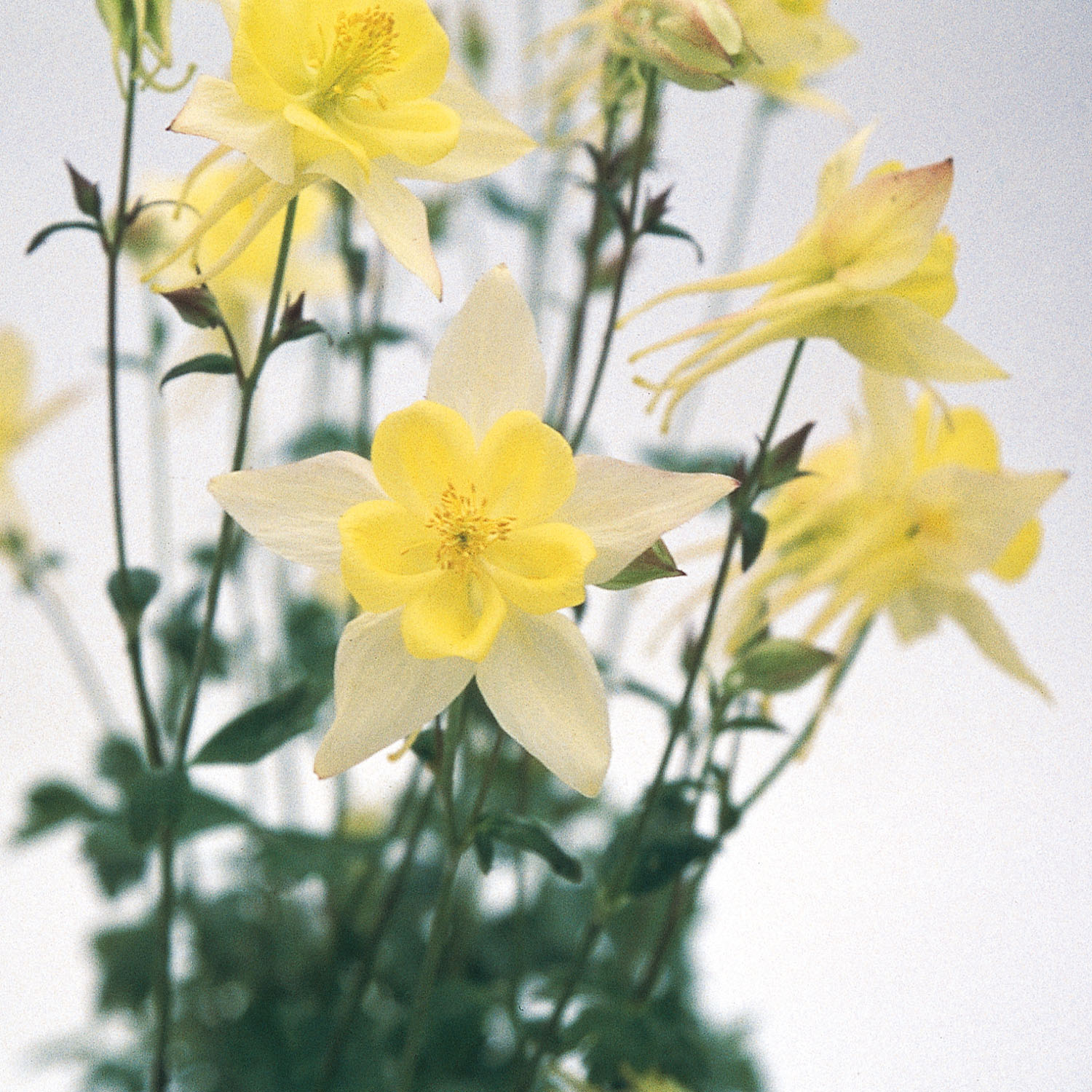 Excellent Feature Flower
How to Grow
Sow Columbine seeds in starter trays indoor 6 - 8 weeks before last expected frost. Press Aquilegia flower seed into the soil but do not cover it. Light is beneficial to germination. Columbine seeds can also be directly sown into prepared seed beds with loosened, organic matter free soil after frost season has passed. Sow the Columbine seed in groups of 3 - 4, and space the seed groups 16 inches apart. Thin to the strongest plant. Aquilegia Hybrida care includes following a regular watering schedule during the first growing season to establish a deep, extensive root system. Cutting back old stems encourages repeat blooms.
Environment: full sun to partial shade
Soil: well-drained w' pH 5.8-7.2
Sowing rate: 3-4 seeds per plant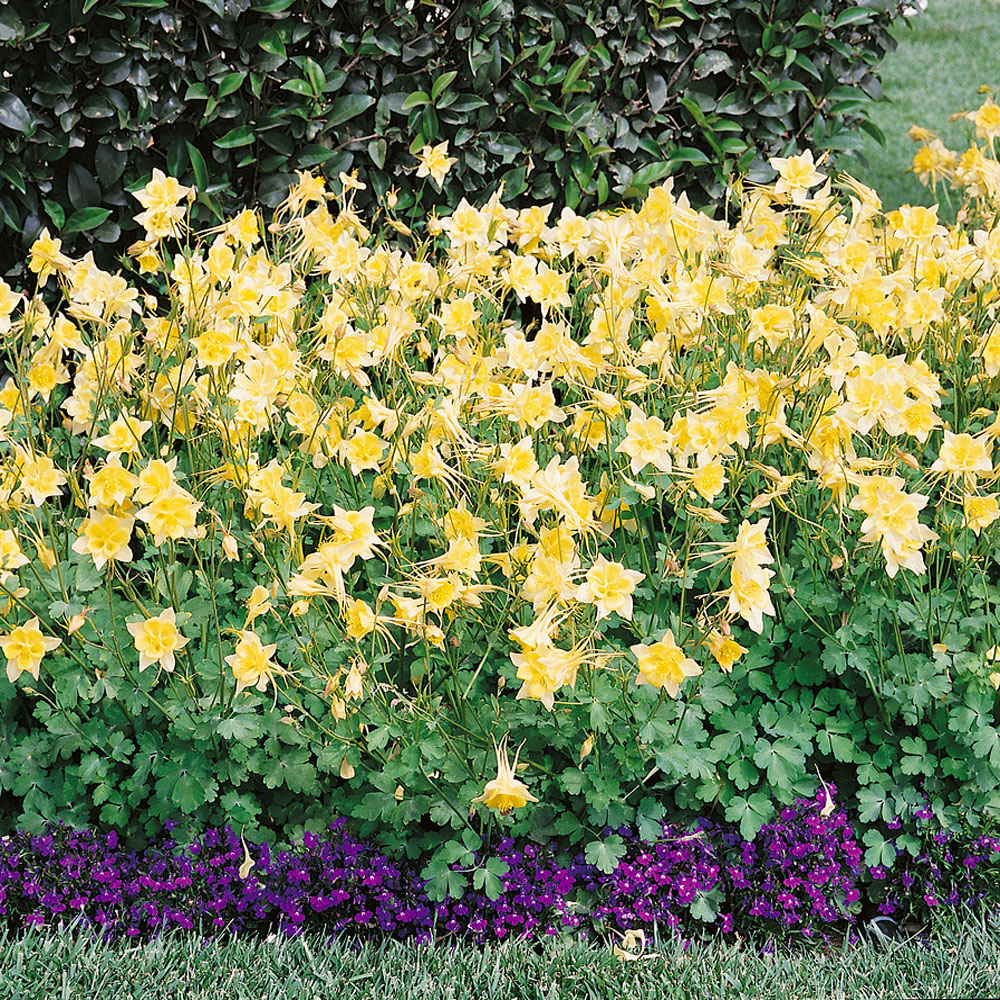 Plant Specifications
Columbine Hybrida Swan is a perennial flowering plant that grows in USDA zones 3 through 8. It has an upright growth habit and lush mounds of large-leaved foliage. Columbines are also known for attracting pollinators whilst simultaneously discouraging deer.
Bloom color: yellow
Bloom season: spring through summer
Plant height: 20-24 inches