Cosmos Bipinnatus Seeds - Cranberries
Season: Annual
USDA Zones: 3 - 10
Height: 48 inches
Bloom Season: Summer to Fall
Bloom Color: Red, cranberry
Environment: Full sun to partial shade
Soil Type: Well-drained, pH 6.1 - 7.4
Deer Resistant: Yes
House Plant: No
Latin Name: Cosmos Bipinnatus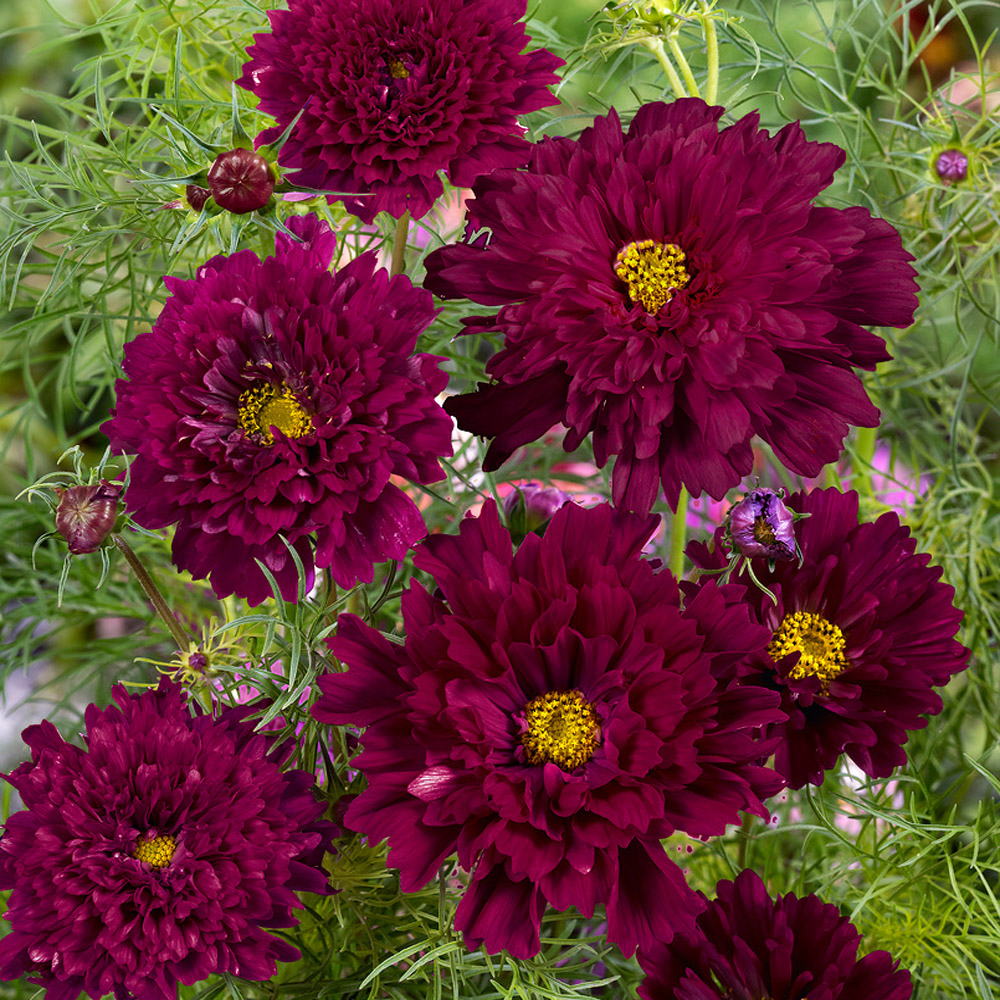 Cosmos (Cosmos Bipinnatus Double Click Cranberries) - Tall plants with strong stems support fully double and semidouble blooms 2 – 3 inches across. The deep cranberry color adds richness to any cut-flower arrangements. Cosmos are also known as garden cosmos. Double Click cosmos will be getting a lot of double takes in your garden! Sturdy plants with large cranberry blossoms reach up to 4 feet tall and provide a vibrant display to all.
For the best flower production plant in soils of average fertility with moderate water. Cosmos plants tolerate heat, drought, and poor soils. Remove spent blooms to promote additional flowers. Cosmos will usually self-sow if some spent blossoms are kept on plants. Cut flowers typically last 5 to 9 days when blooms are cut as petals unfold. Flowers fully open in vase. Cosmos attract birds, bees and butterflies.
Directly sow Cosmos Bipinnatus seeds into prepared seed beds after danger of frost has passed. For a natural setting, the flower seeds can be scattered onto the prepared soil. Lightly rake the soil over the seeds at a depth of 1/16 inch and keep the area moist.