Echinacea Seeds - PowWow Wild Berry
Season: Perennial
USDA Zones: 3 - 9
Height: 20 inches
Bloom Season: Summer through early Fall
Bloom Color: Rose, Pink
Environment: Full sun
Soil Type: Loam, clay, or rocky material, pH 6.1 - 7
Deer Resistant: Yes
House Plant: No
Latin Name: Echinacea Purpurea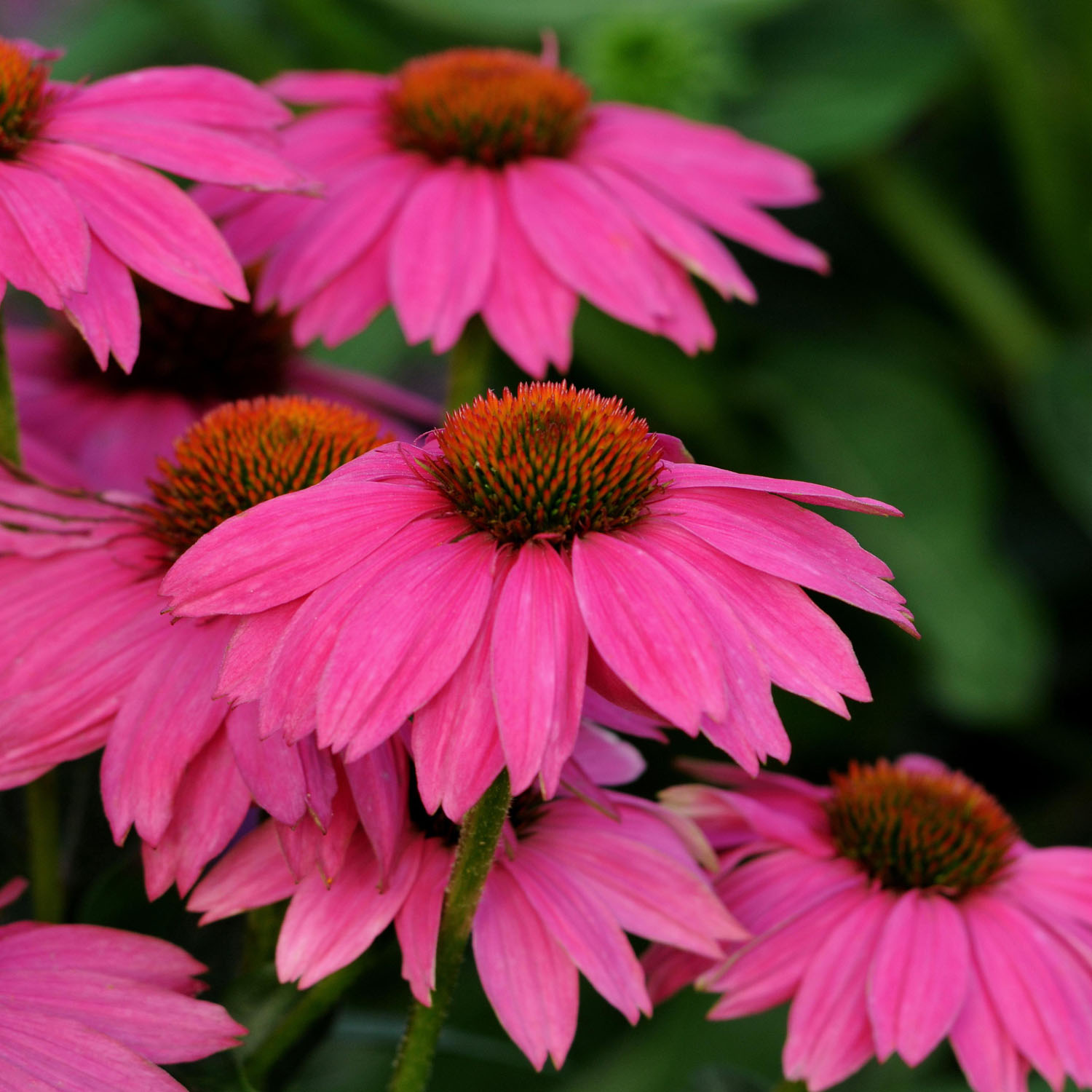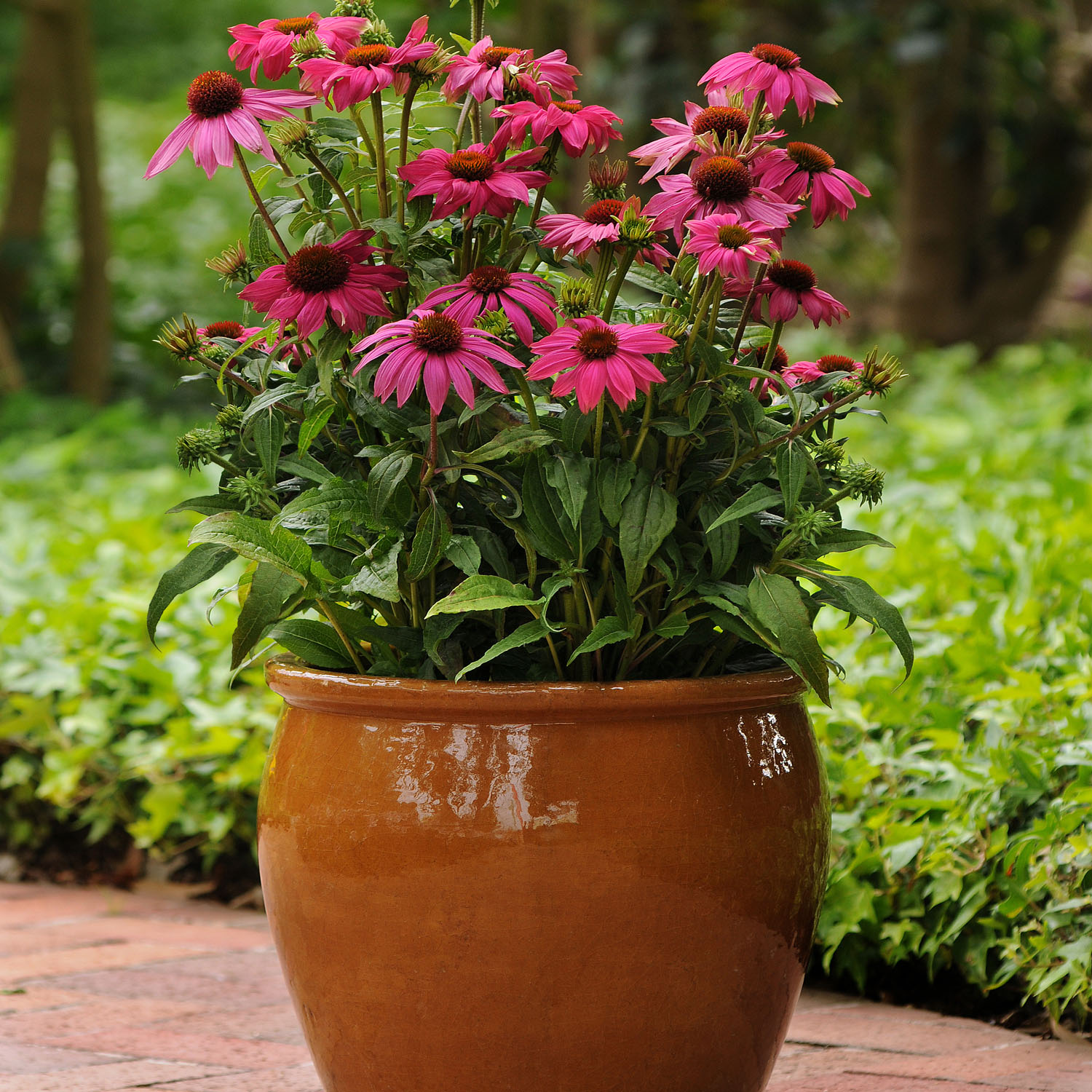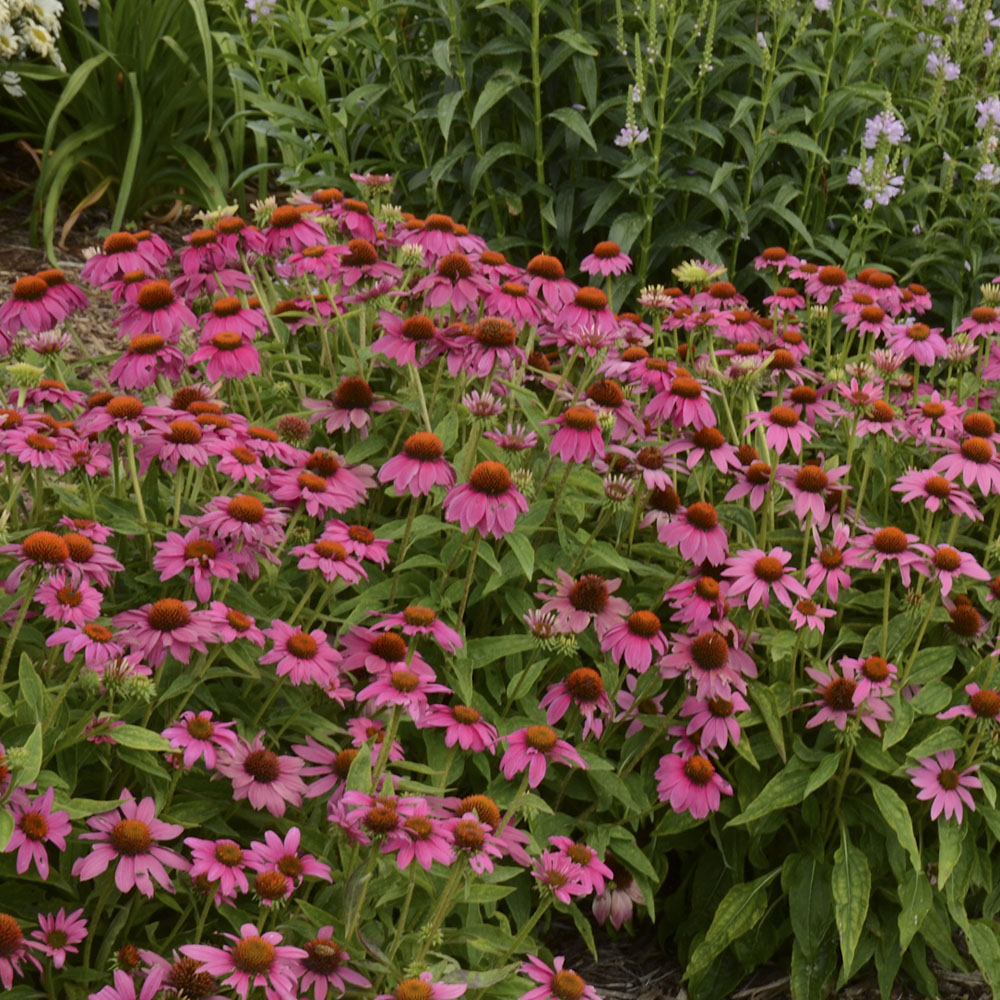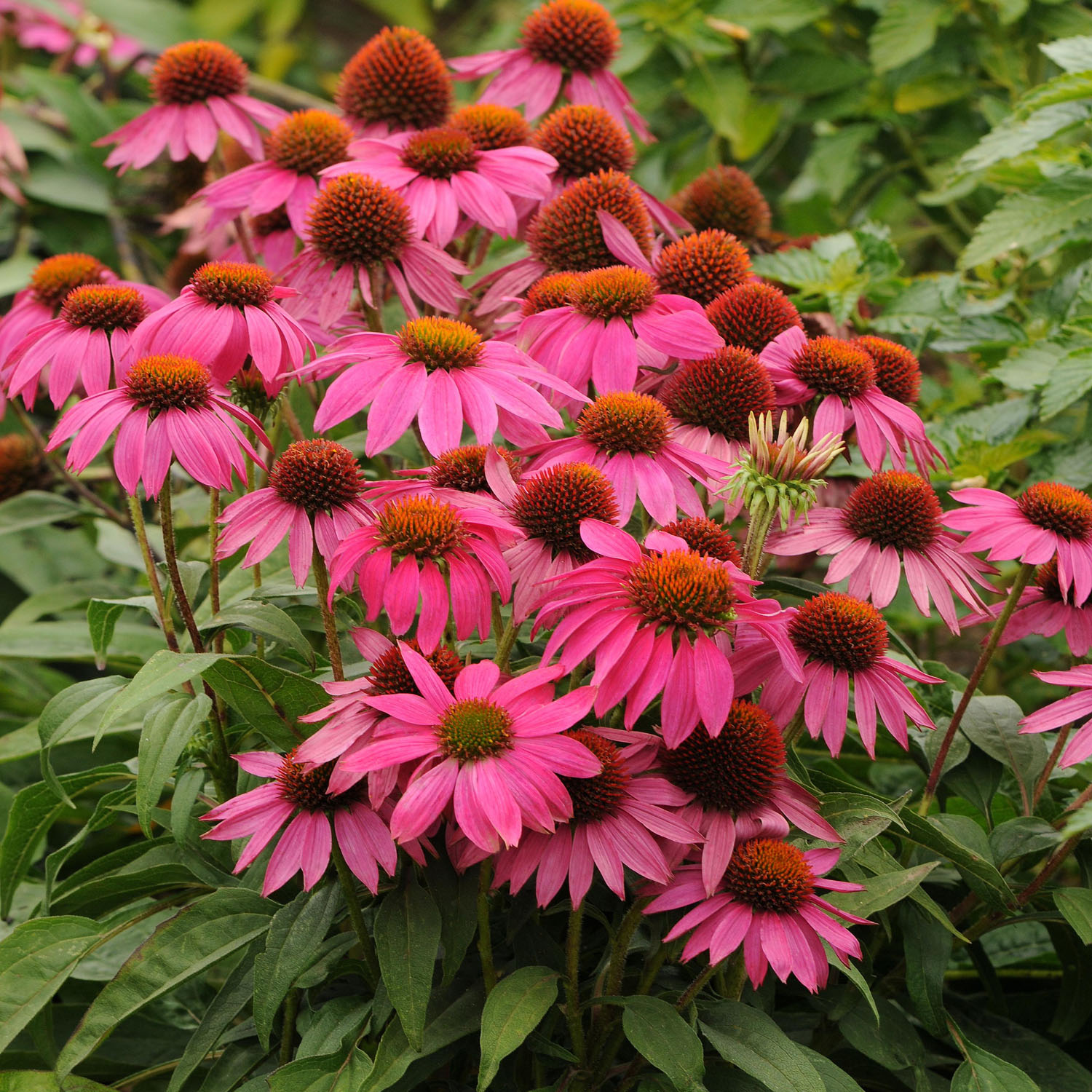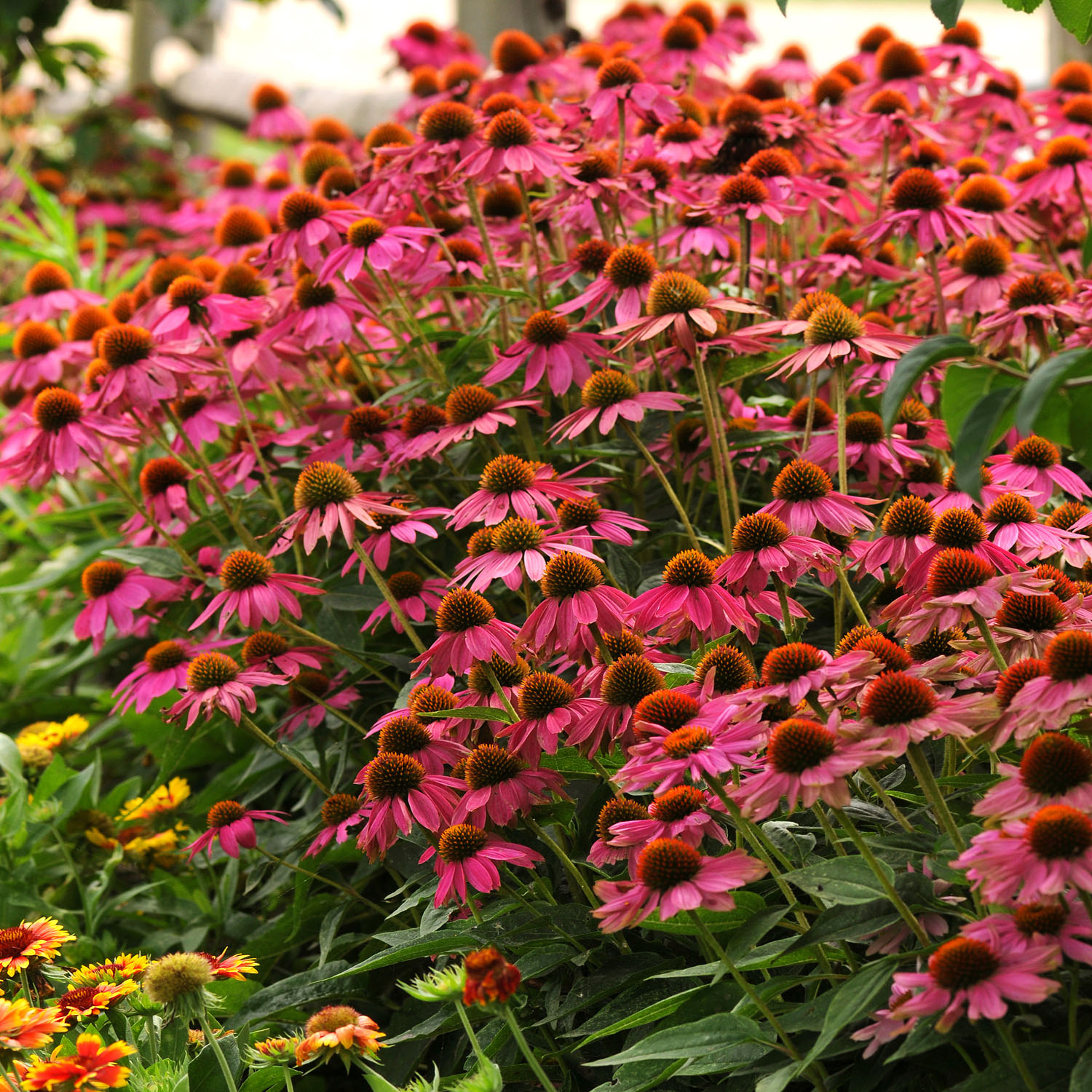 Purple Coneflower PowWow Wild Berry (Echinacea Purpurea PowWow Wild Berry) - PowWow Wild Berry is a drought tolerant purple coneflower that features large, deep rose-purple flowers in a floriferous bloom from early Summer to early Fall, sometimes with additional sporadic bloom until frost.
This variety is incredibly impressive for a seed grown Echinacea. It's no surprise that it is a 2010 All America Selections winner. This first year flowering perennial reportedly keeps on blooming without having to be deadheaded, though you may still want to trim back spent flowers to maintain a tidy appearance. Attract birds and butterflies to your xeriscape flower garden with the beautiful purple coneflower plant.
Compact Feature Flower
This variety of echinacea has a calm growth habit that lends itself for use as a small container plant, or for planting in mass.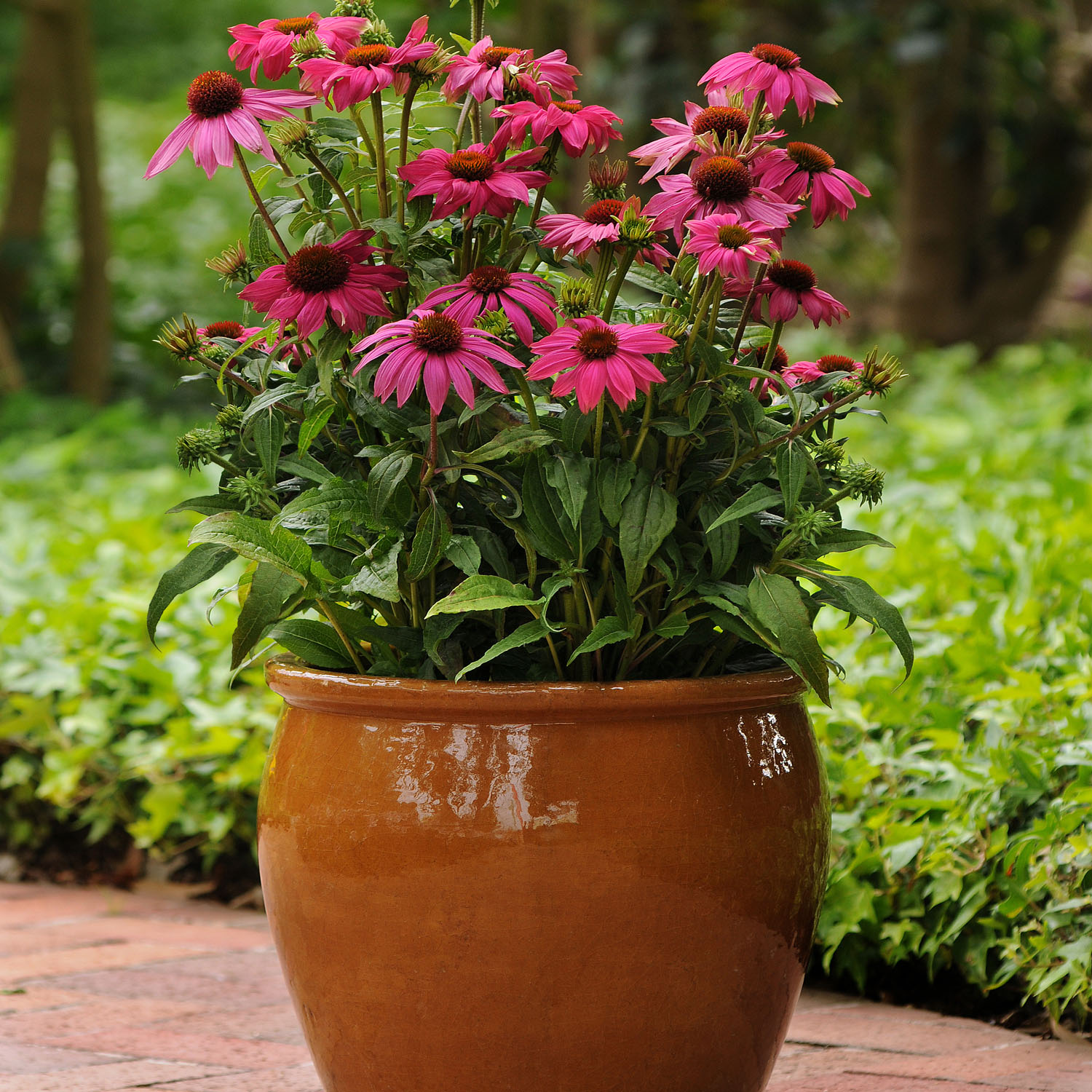 Vivid Prairie Flower
How To Grow
Coneflower is best and most easily grown in average, medium, well-drained soil. It performs the best in full sun, but it can also be grown in partial shade. This an adaptable plant that doesn't mind difficult conditions: it is tolerant of drought, heat, and poor soil. Plants bloom as little as 20 weeks after sowing. These plants don't need to be deadheaded to continue blooming, although they will appear more attractive if spent blooms are removed. However, leaving some spent seed heads will allow the plant to self-seed and spread.
Sowing rate: 2-3 seeds per plant
Moisture: keep seeds moist until germination
Soil: loam or clay with pH 6.1-7.0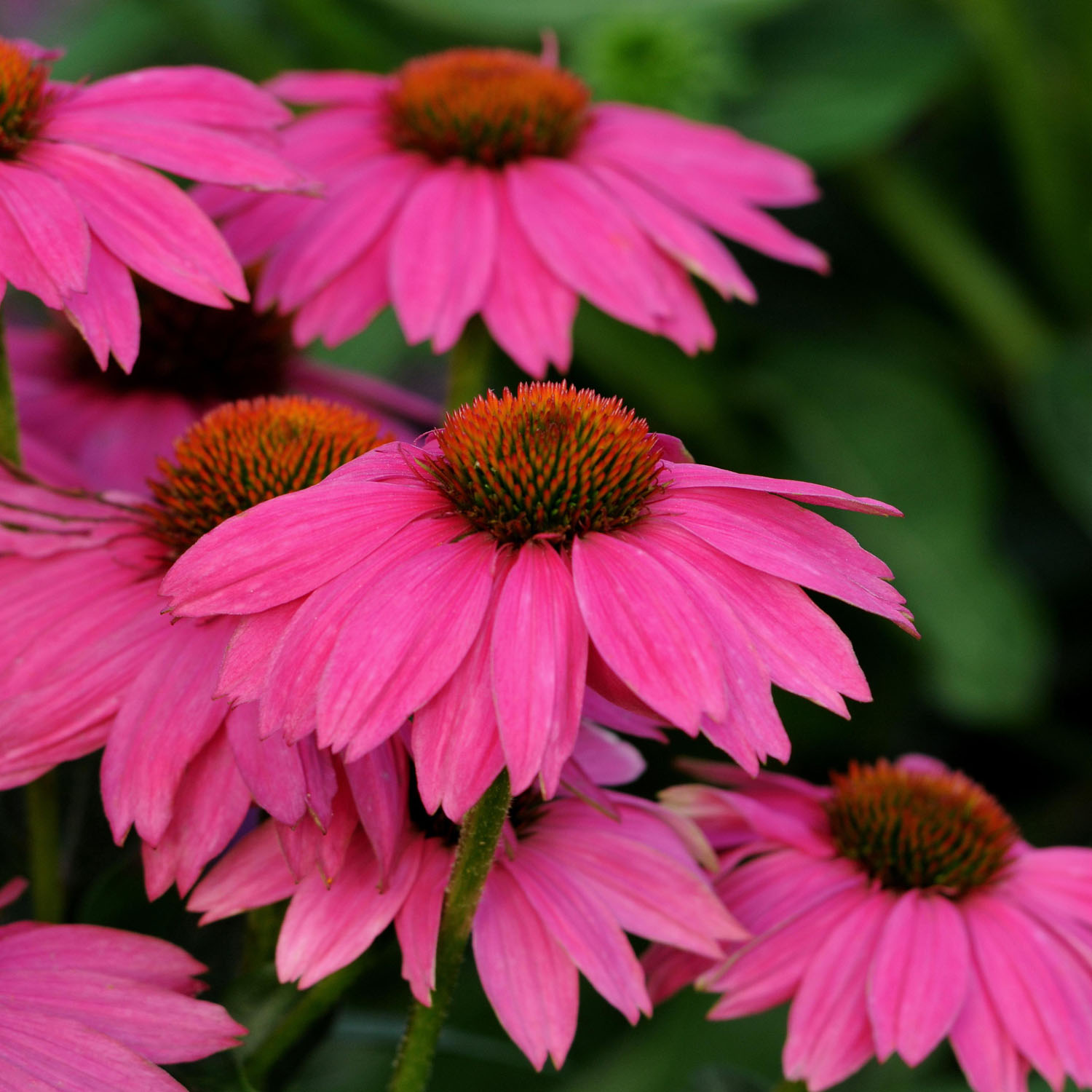 Plant Information
Purple coneflower is a fragrant perennial flower that grows in USDA zones 3 through 9. This variety is a 2010 All America Selections winner, owing to its vivid rose-pink blossoms and adaptable nature.
Bloom color: rose-pink
Bloom season: summer through early fall
Environment: full sun to partial shade