Myosotis Alpestris Seeds - Rose
Season: Perennial
USDA Zones: 3 - 8
Height: 12 inches
Bloom Season: Spring to summer
Bloom Color: Rose
Growth Rate: Moderate
Environment: Full sun to partial shade
Soil Type: Moist, pH 6.1 - 7.8
Deer Resistant: Yes
House Plant: No
Latin Name: Myosotis Alpestris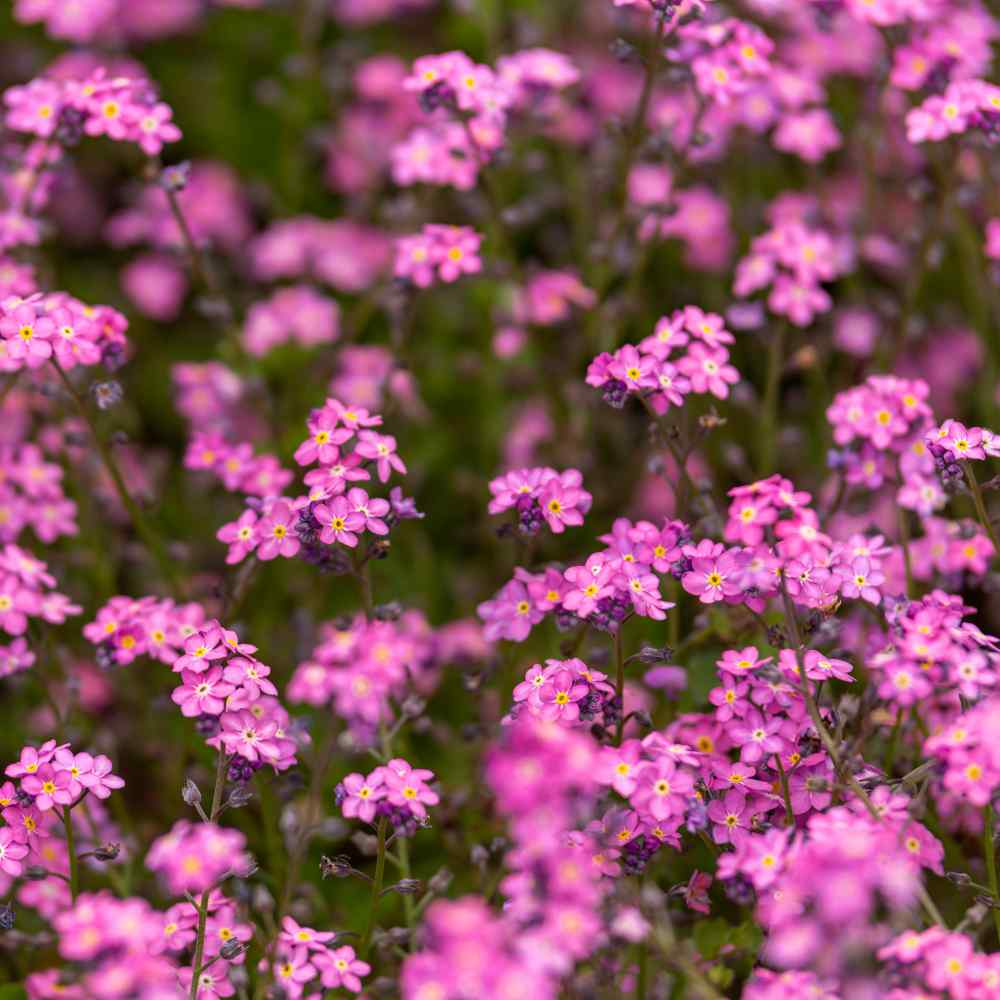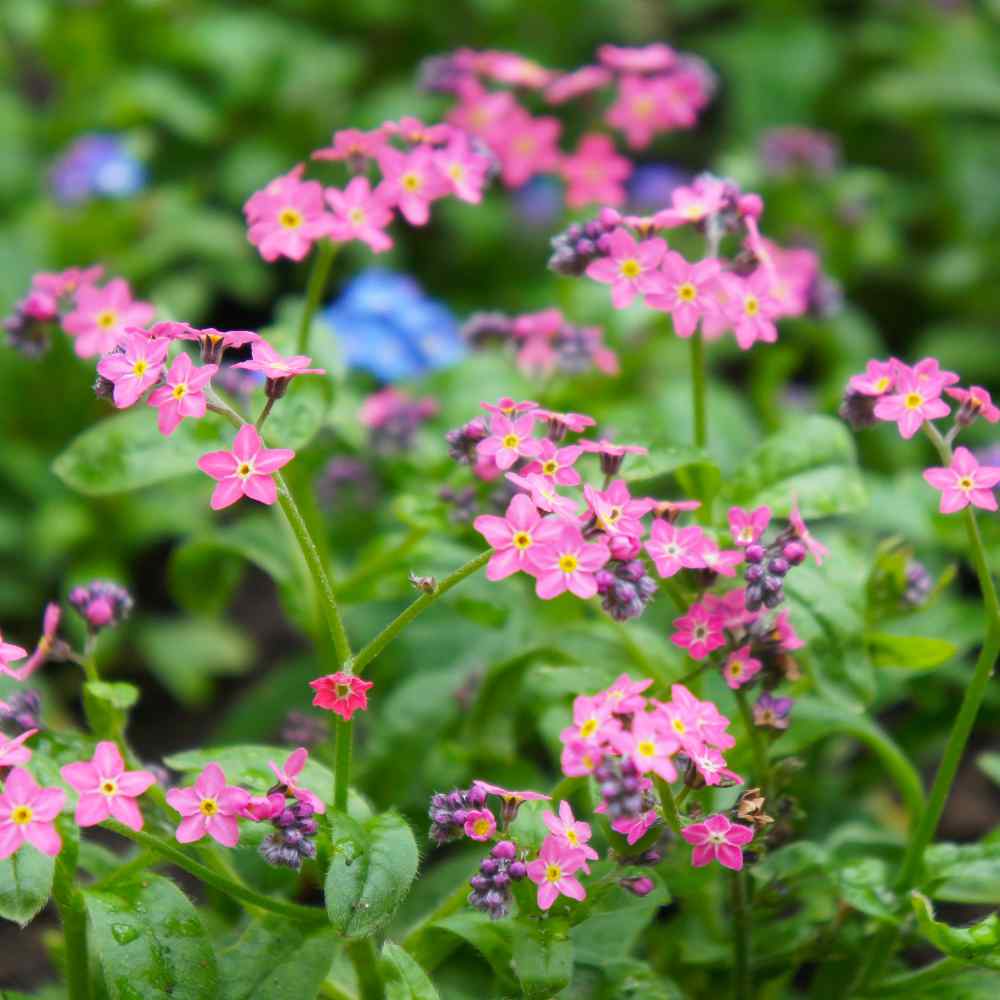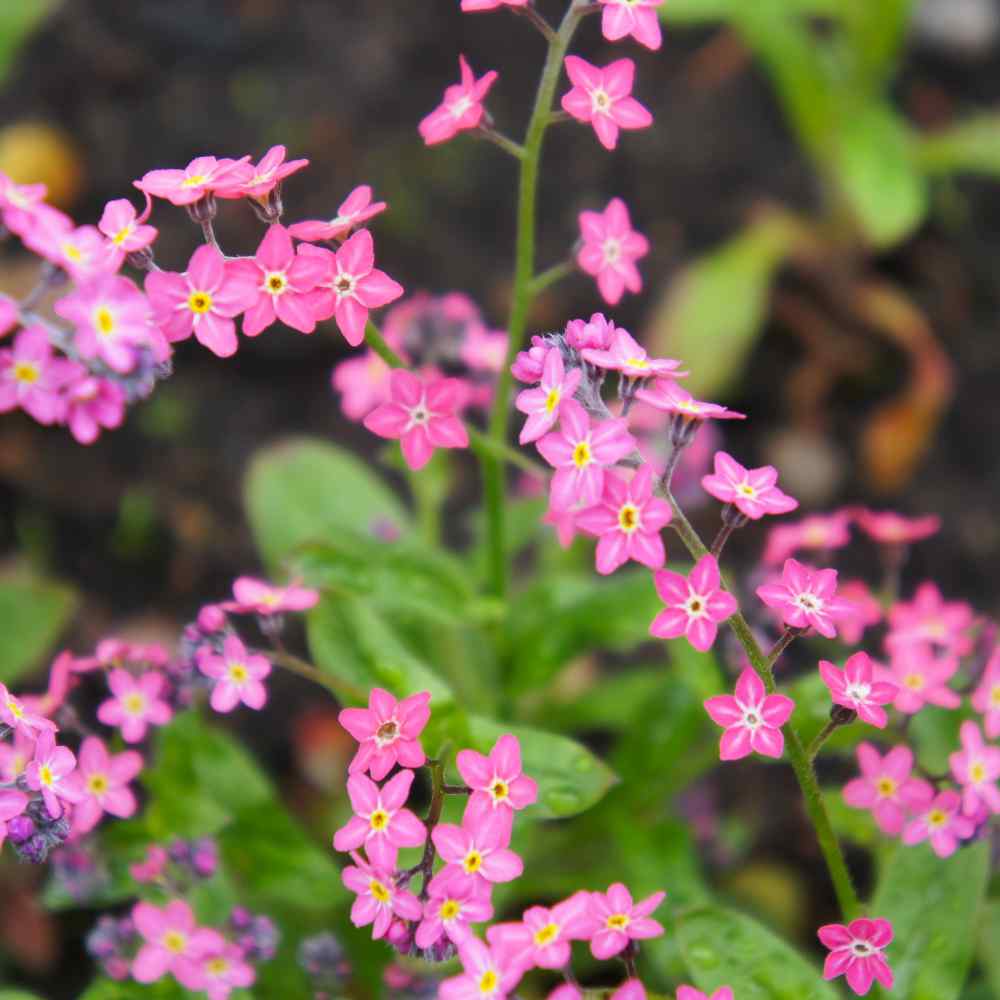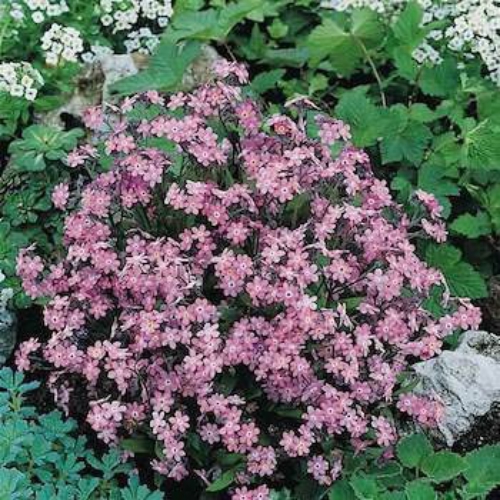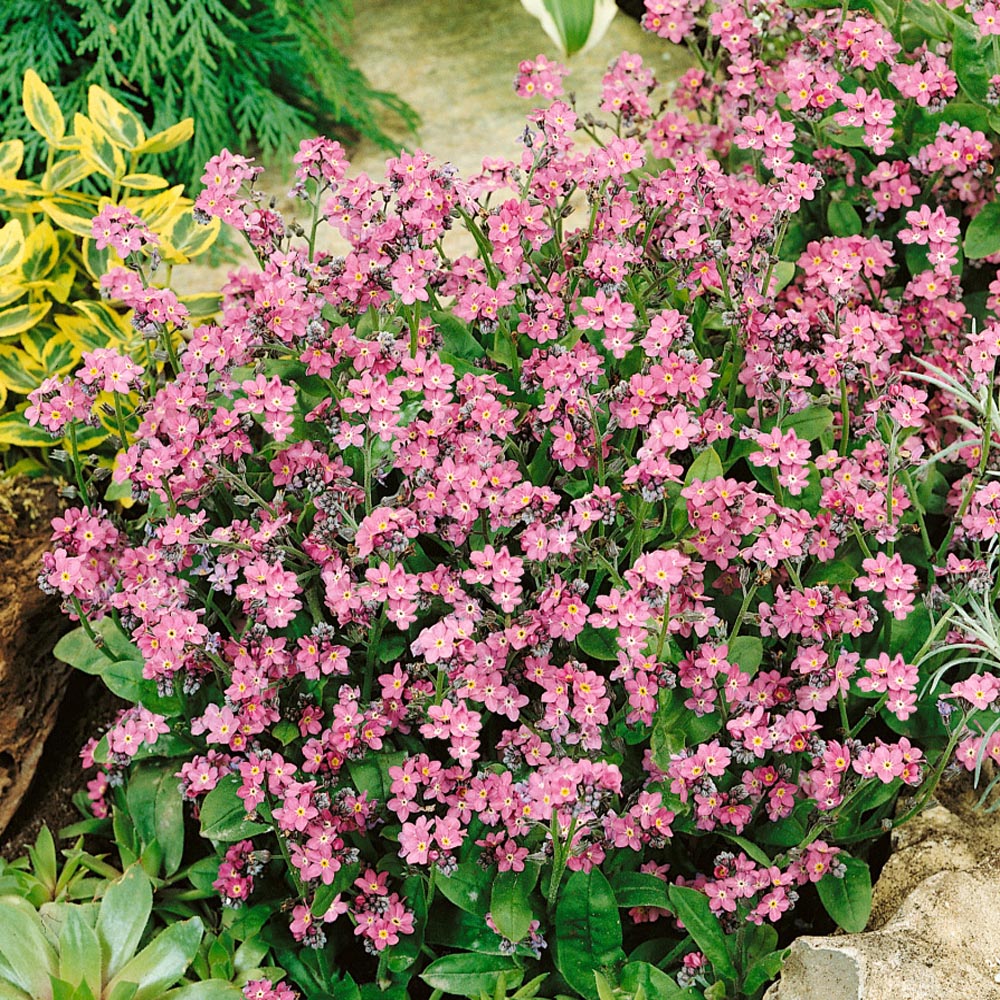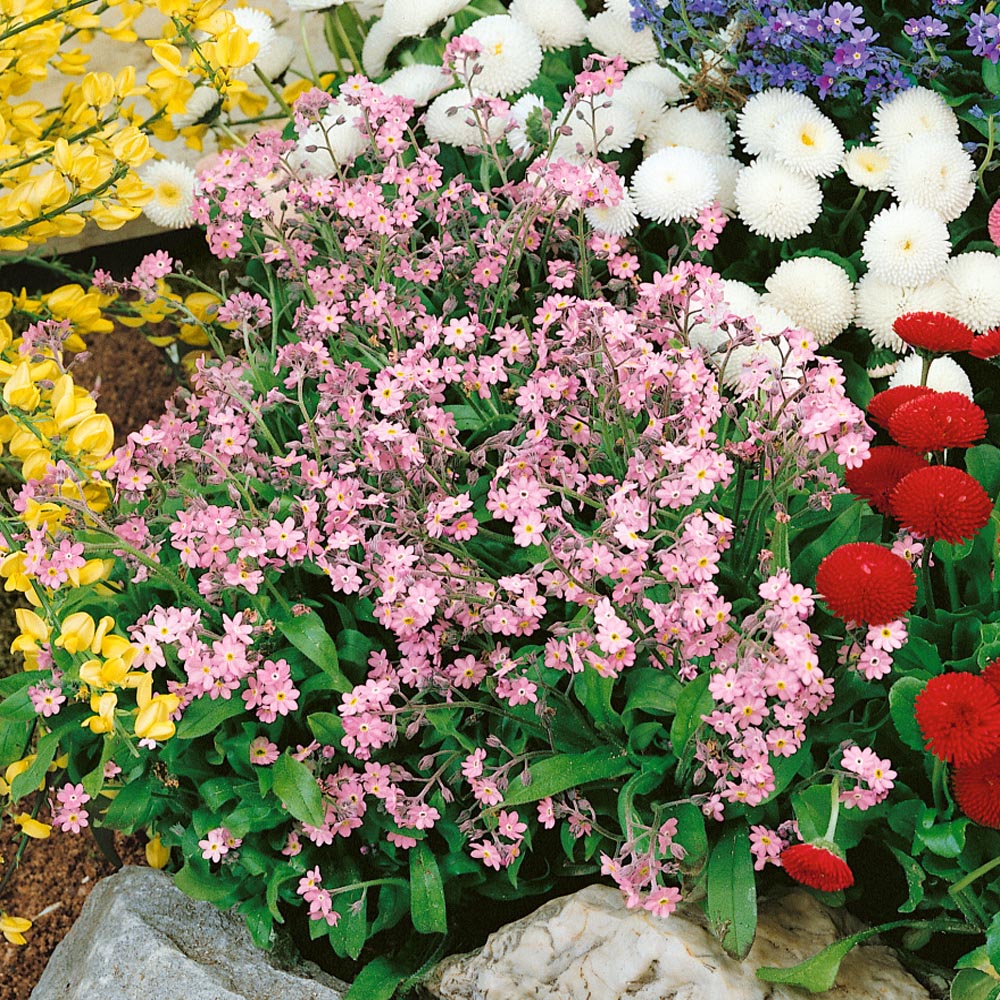 Forget Me Not (Myosotis Alpestris Rose) - Forget-me-nots combine well with spring bulbs, and this rose colored variety is no exception. Easily established from Forget-Me-Not flower seeds, these little perennial flowers bring a sweet charm to the spring garden.
Beautiful rose blooms
The compact size of Forget Me Not makes it perfect for edging or in front of bulbs. It has a profusion of rose colored blossoms!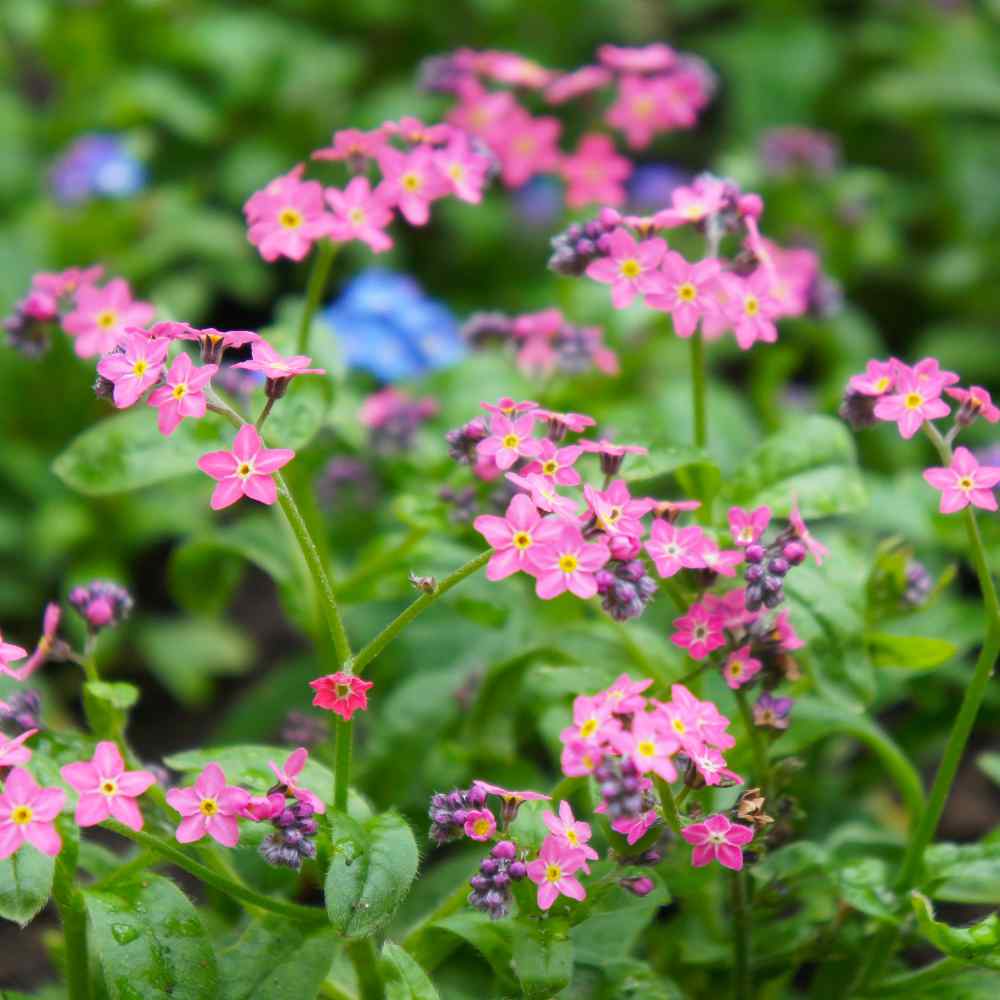 Forget Me Not seed | rose
How to grow
How To Grow Forget Me Not From Seed: Directly sow Forget Me Not flower seeds in prepared soil in the garden in spring. Press the seeds into the soil and very lightly cover the flower seeds with fine soil. Keep the seeds moist until germination.

When seedlings appear, thin to 9 - 12 inches apart. Water Forget-Me-Not plants weekly, and apply an application of a balanced liquid fertilizer in the spring. In cold climates, mulching in the fall will help the plants survive the winter. In milder climates, Forget-Me-Not plants need no winter protection.
Sowing Rate: 2 ounces per 1,000 square feet or 5 pounds per acre
Average Germ Time: 10 - 20 days
Keep moist until germination
Attracts bees and butterflies
Depth: 1/16 inch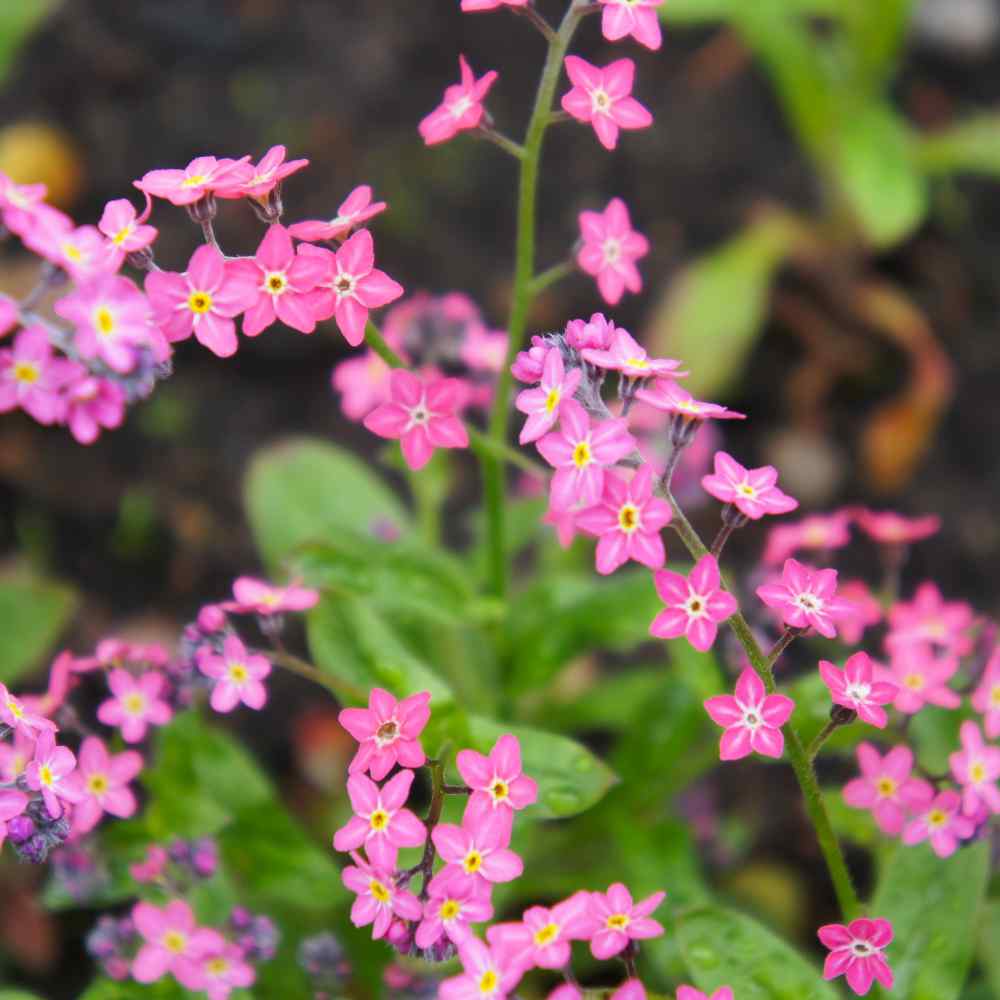 Flower Specifications
Forget-me-not plants dry completely in the heat of summer and their seeds fall to the ground. These Forget-me-not flower seeds germinate the following spring to create even more beautiful new Forget-me-not plants.
Height: 12 inches
USDA Zones: 3 - 8
Season: Perennial
Deer Resistant: Yes