Season: Annual
USDA Zones: 3 - 8
Height: 12 - 14 inches
Bloom Season: Summer and fall
Bloom Color: Mix
Environment: Full sun
Soil Type: Evenly moist, loamy, pH 6.1 - 7.0
Deer Resistant: No
House Plant: Yes
Temperature: 75F
Average Germ Time: 5 - 7 days
Light Required: No
Depth: 1/8 inch
Sowing Rate: 2 -3 seeds plant
Moisture: Keep seed moist until germination
Plant Spacing: 8 - 12 inches
Care & Maintenance: Geranium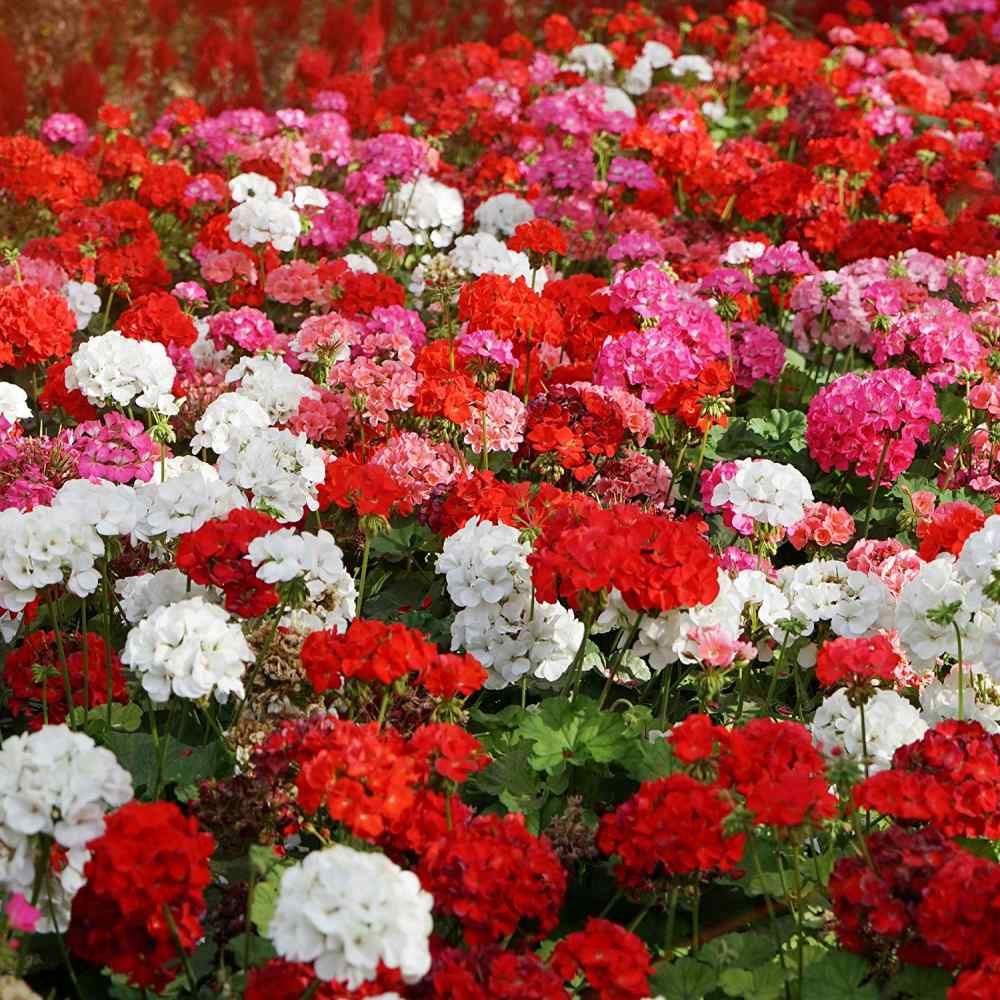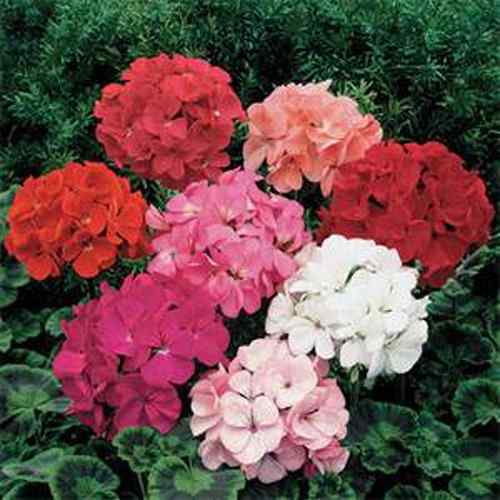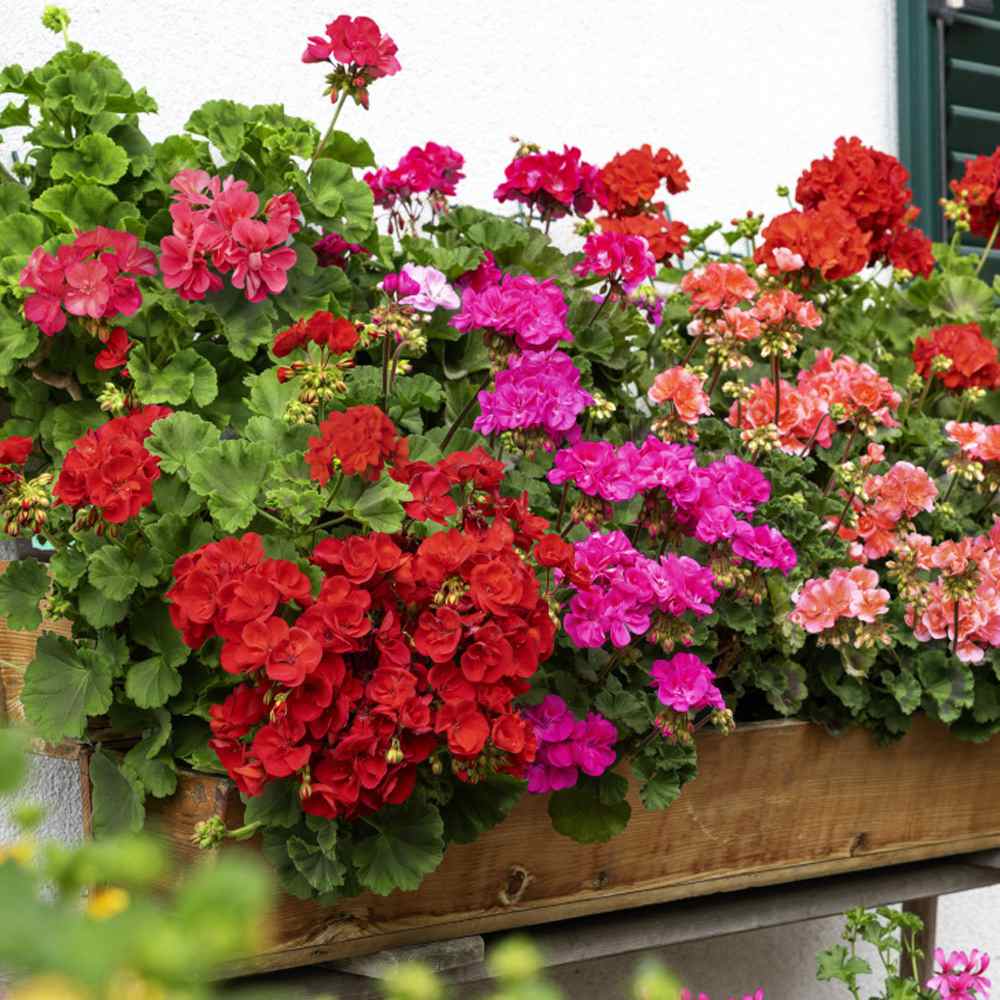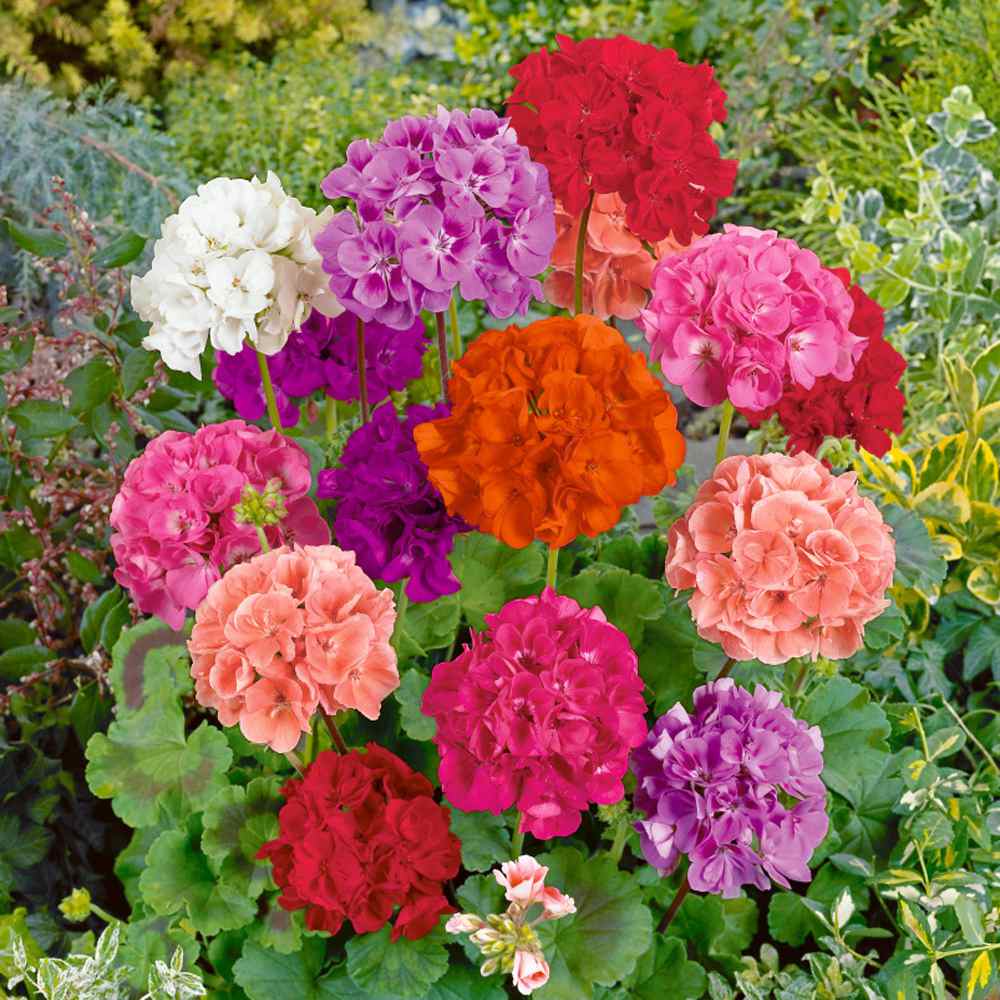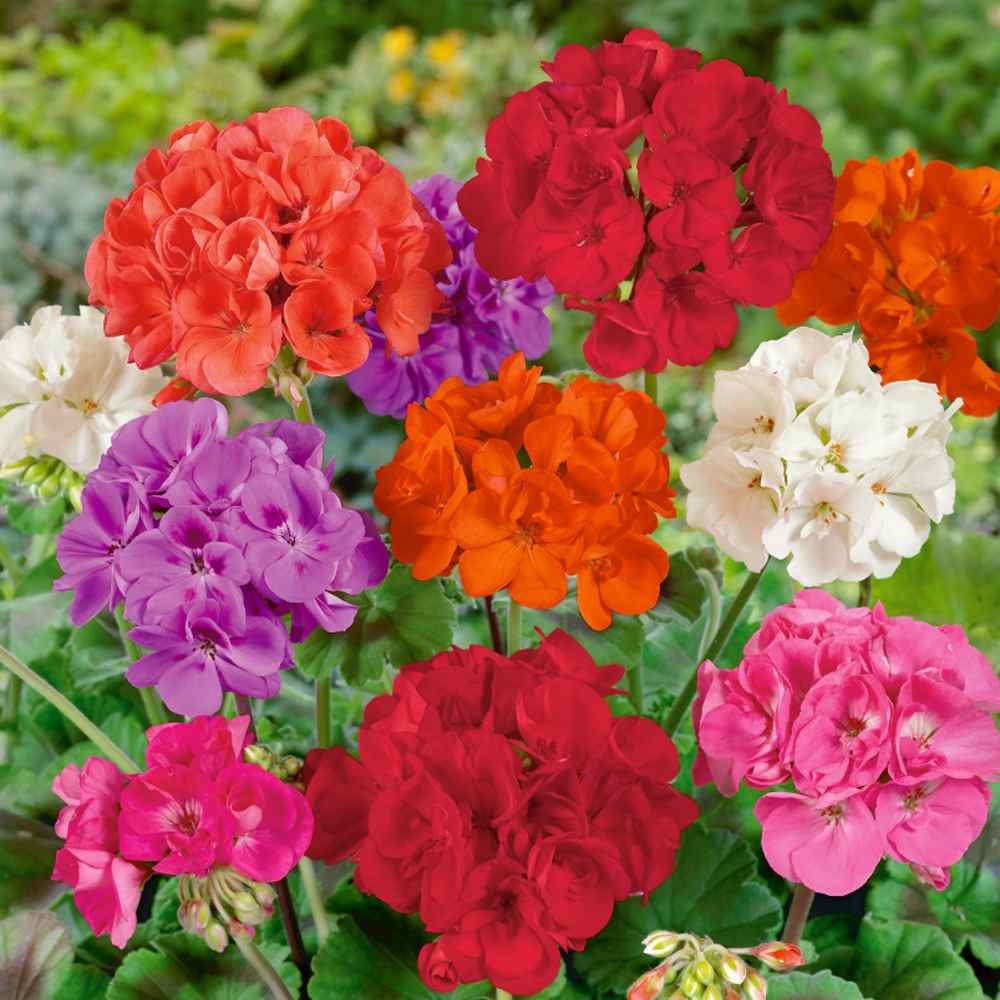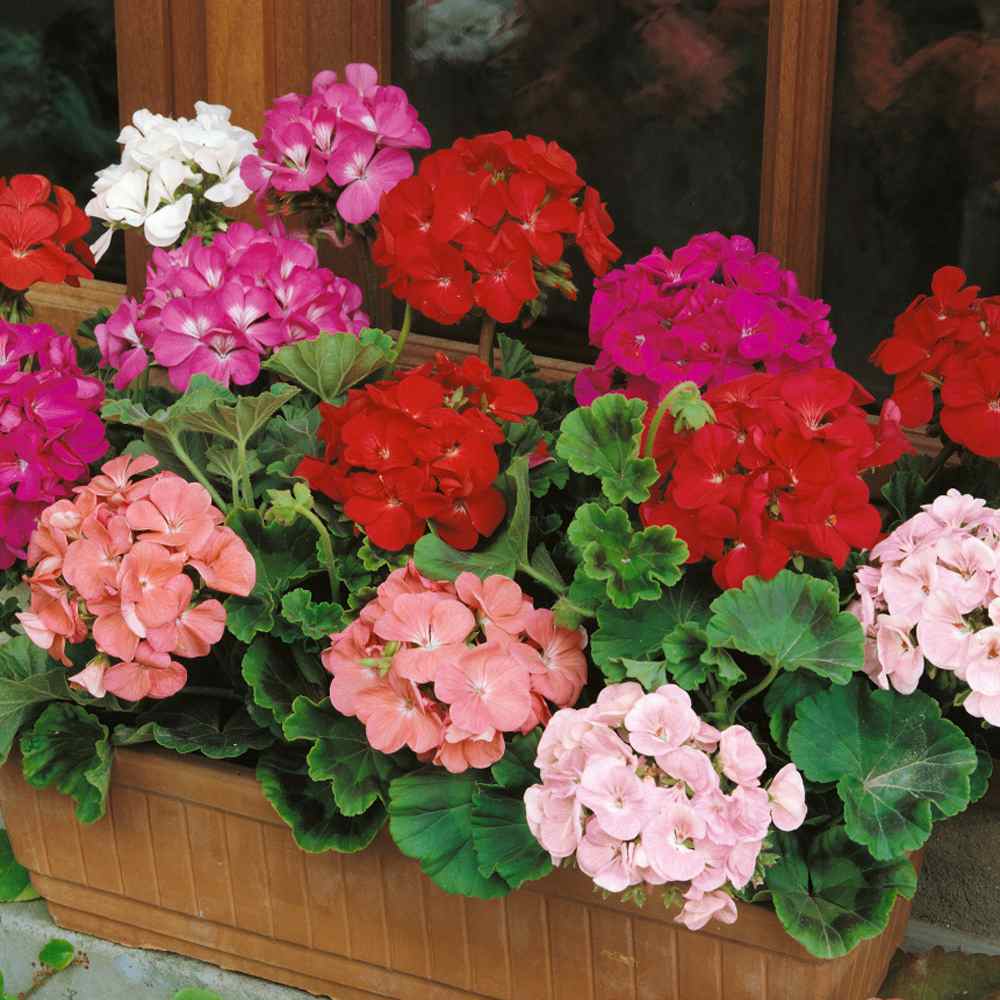 Geranium (Pelargonium Zonale F2 Mix) - Get all of our most popular colors in one beautiful mix of geranium seeds. This flower seed mix will produce big flowers reaching 4 - 5 inches across and dense foliage with a bushy habit and rich, dark green leaves. With large bloom clusters and striking zoned foliage, this seed mix is a show stopper all summer through fall until the first frost.
Bright versatile blooms
Use this flower seed mix to fill your flowerpots, beds, and borders for an extra-long season of color!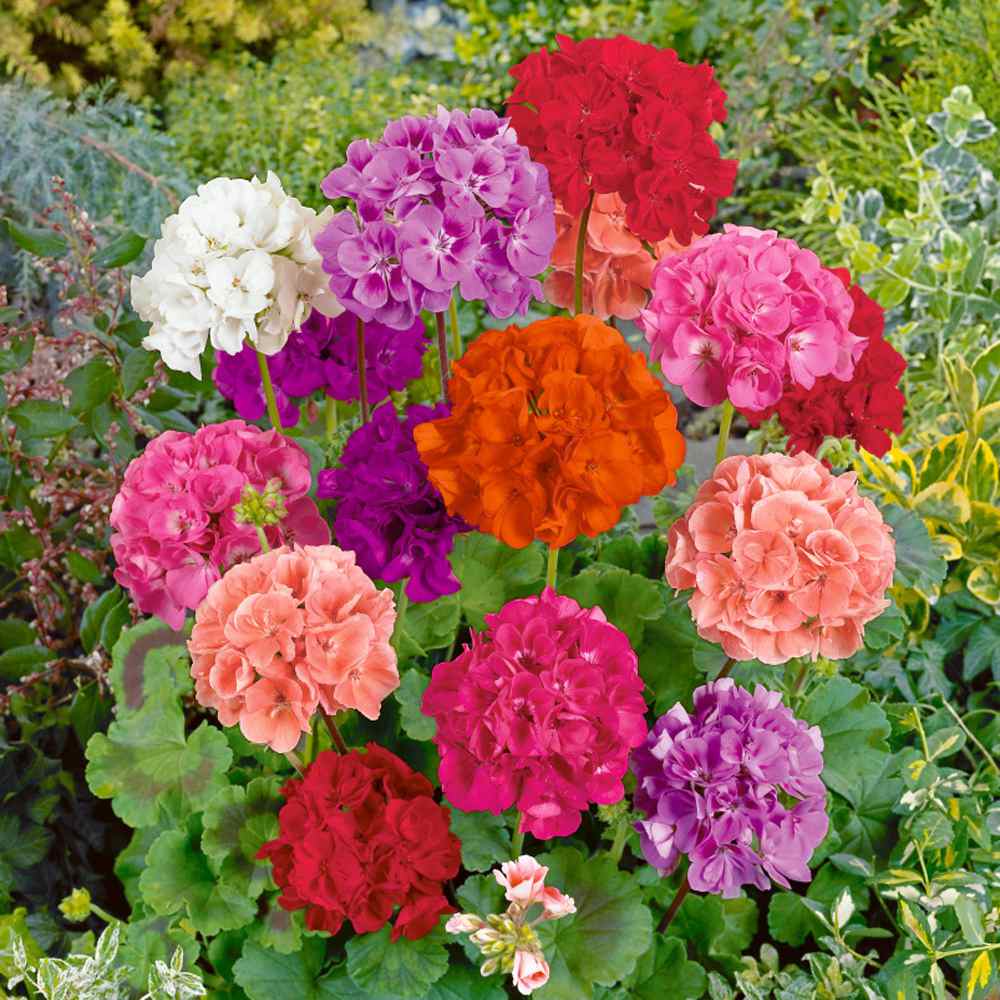 Geranium seed | mix
How to grow
How To Grow Geraniums From Seed: It is best to start these seeds indoors 8 - 10 weeks before the last frost date is expected. Use starter trays and a good free-draining seed sowing mix, and press the fresh seeds into the mix, ensuring not to cover the seeds by more than 1/8 inch. Moisten the flower seeds and seal the tray in a plastic bag or cover with a piece of glass to keep humidity and temperatures more consistent.

In just a short five to six weeks after sowing the seeds, transplant these young seedlings into small pots. Once frost season is over in your area and temperatures are climbing, gradually acclimate the seedlings to outdoor conditions for 10 - 15 days before finding the perfect location to plant your geraniums outdoors. Proper care includes using a liquid fertilizer when needed (usually about once a month), providing proper moisture for the plants, and deadheading old flowers to keep new buds appearing.
Sowing Rate: 2 - 3 seeds per plant
Average Germ Time: 5 - 7 days
Keep moist until germination
Attracts butterflies and hummingbirds
Depth: 1/8 inch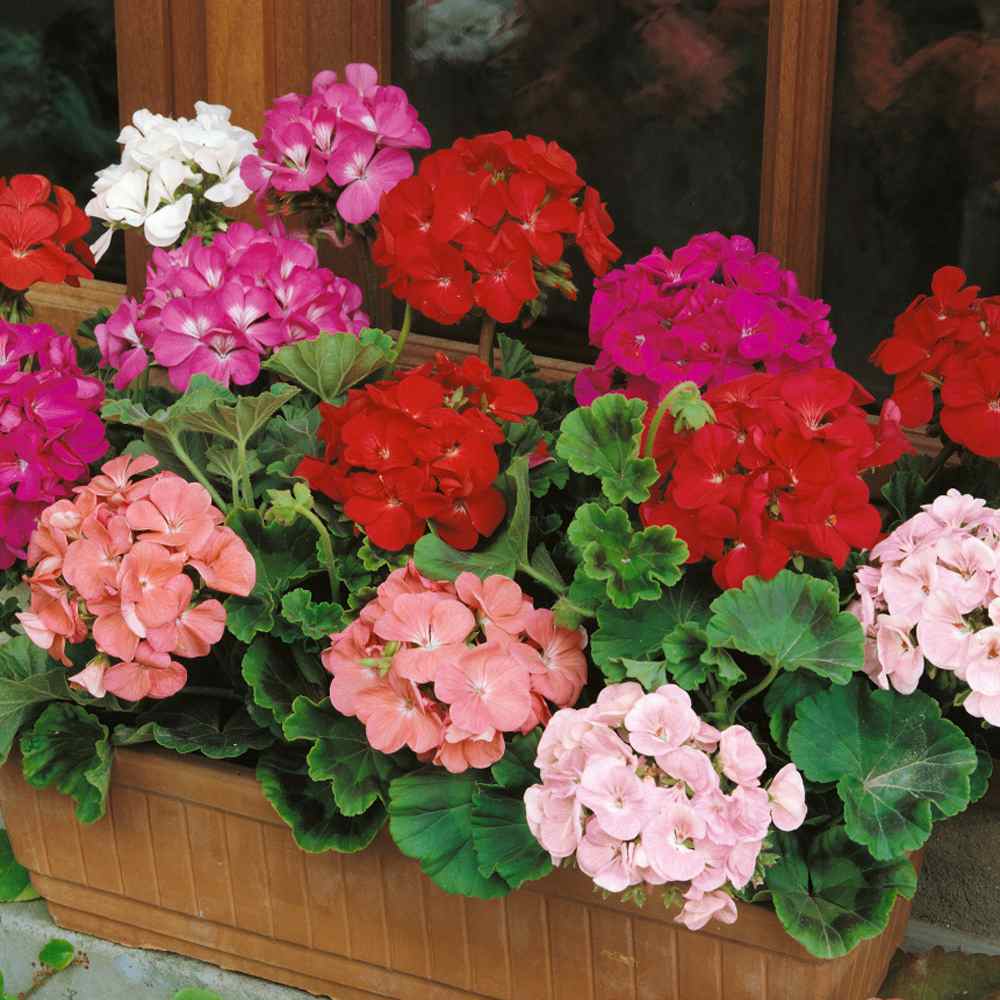 Flower Specifications
Geranium plants require little care, once established. They prefer full sun and a well-drained, moderately rich soil. They can handle partial shade, but become more prone to mildew if kept damp. These plants are easy to grow from geranium seeds indoors in late winter. Once the plants are established, they will bloom all summer and can be wintered over indoors or in a greenhouse.
Height: 12 - 14 inches
USDA Zones: 3 - 8
Season: Annual
Deer Resistant: Yes