Gypsophila Seeds - Repens White
Season: Perennial
USDA Zones: 3 - 10
Height: 6 inches
Bloom Season: Summer and fall
Bloom Color: White
Environment: Full sun
Soil Type: Gritty, well-drained, pH 6.5 - 7.5
Latin Name: Gypsophila Repens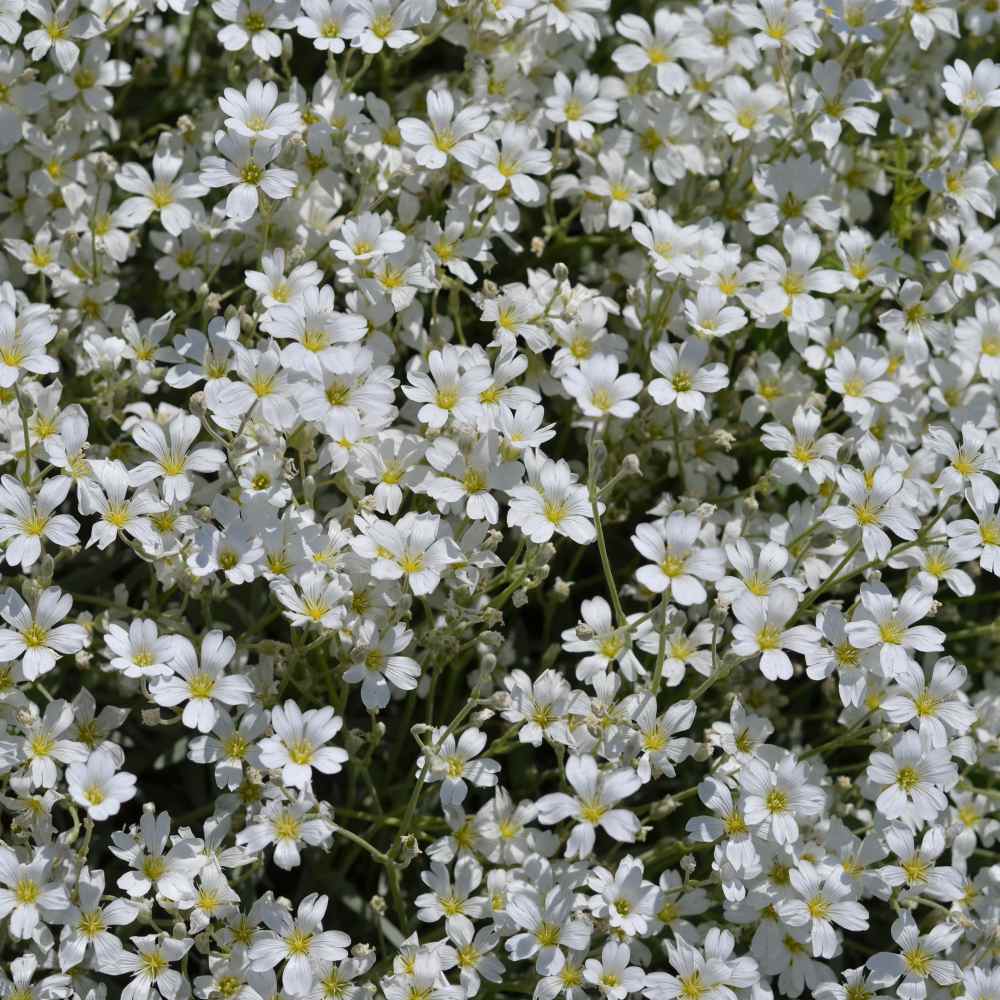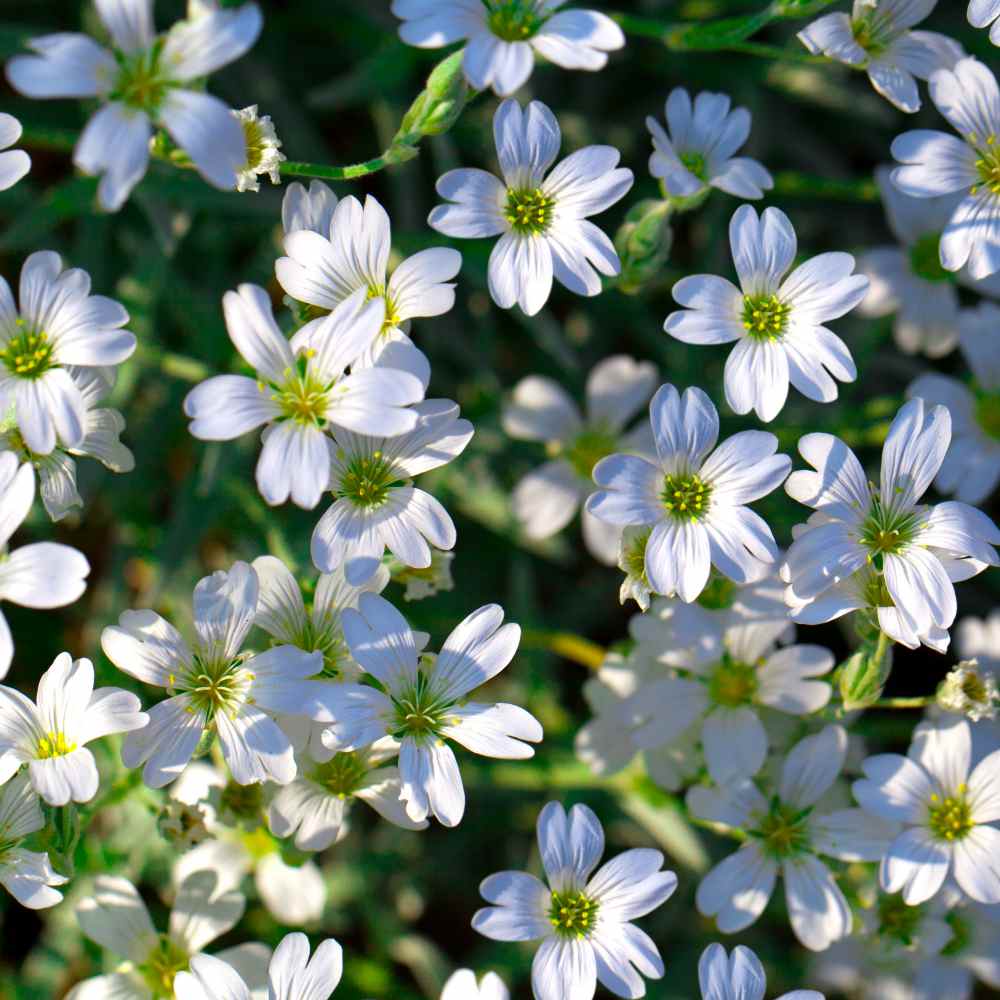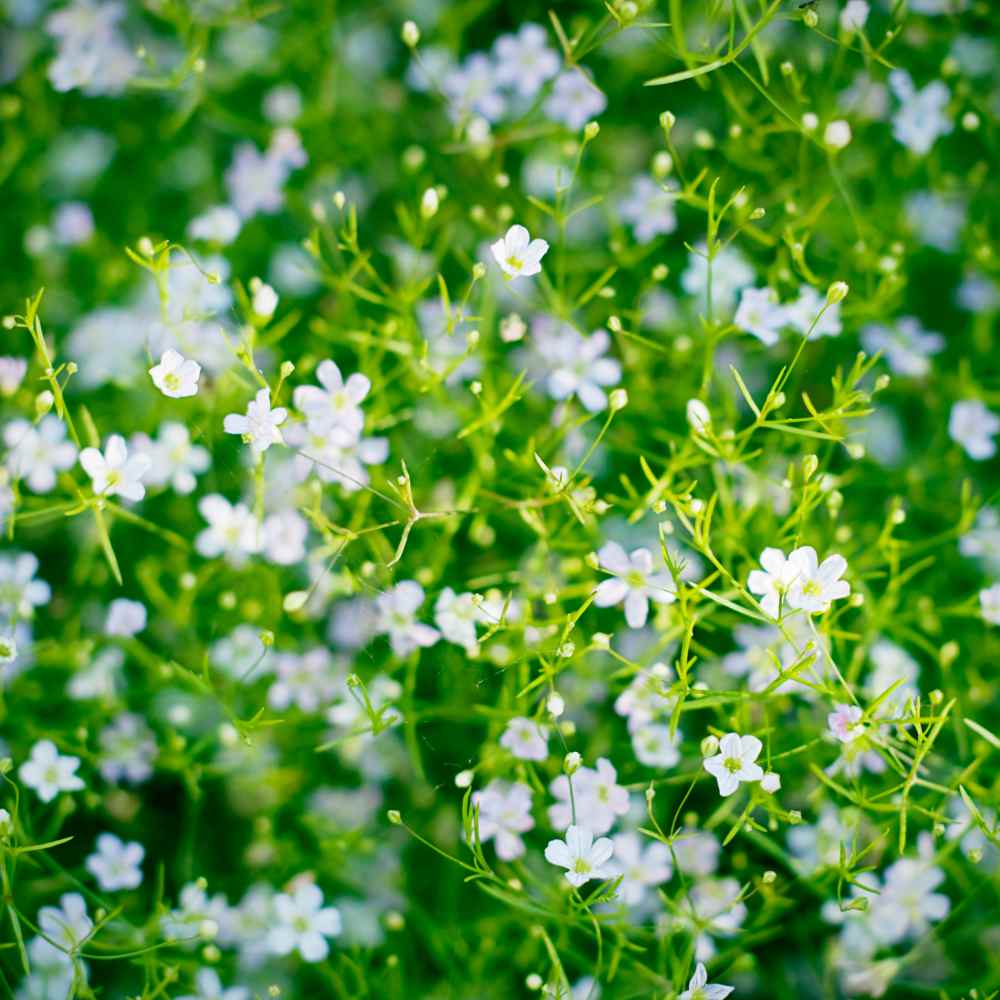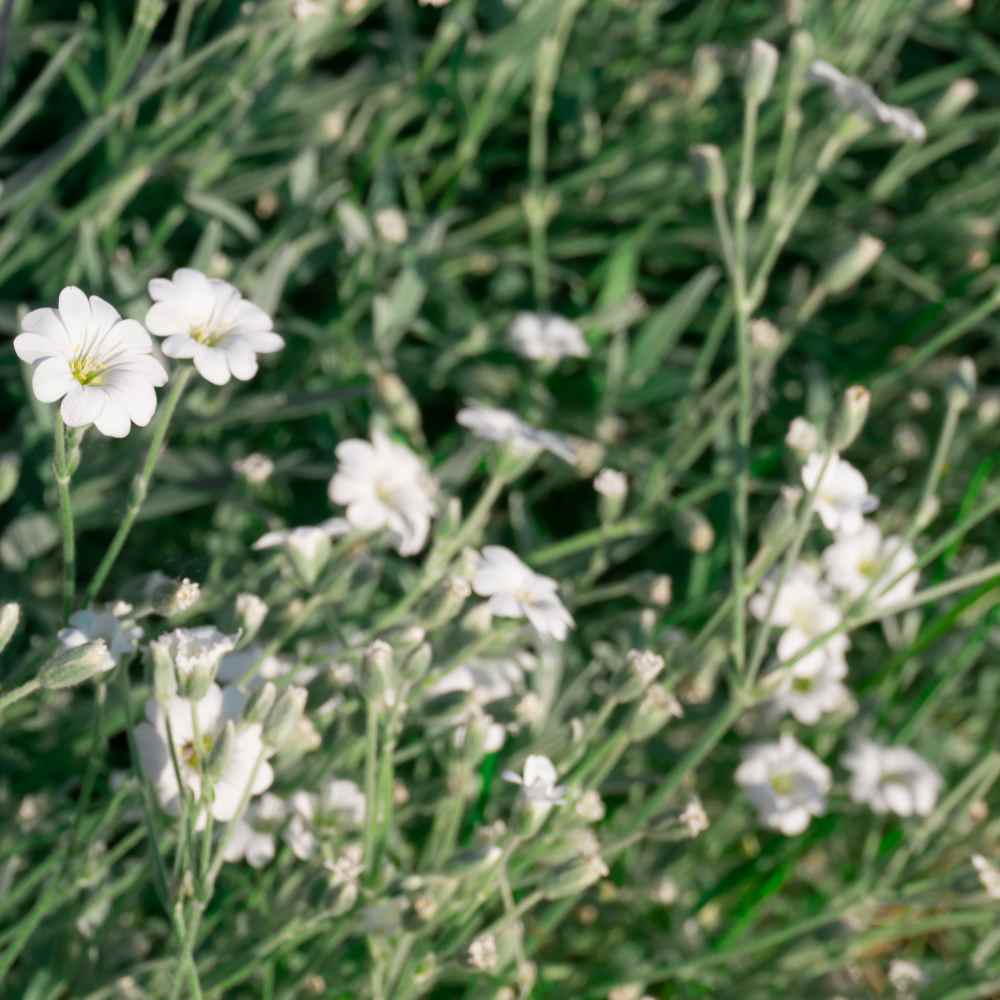 Gypsophila Repens (Gypsophila Repens White) - This Creeping Baby's Breath is a perennial white flowering variety that easily establishes from Gypsophila seeds. It is very low-growing, only reaching 6 inches, and it spreads making it a great option as a ground cover plant. Creeping Baby's Breath also works well for the border or creeping along a path. Since this variety is trailing, it also is excellent in rock gardens, trailing over rock walls, or in pots. It's delightful wherever you decided to grow it! Gypsophila Repens white has papery white blooms and soft gray-green foliage. The light, airy masses of small white flowers make a good contrast to larger flowers in the garden.
Baby's Breath Ground Cover is fairly carefree once it is established from flower seeds. It only requires good watering to keep the blooms profuse. It has a taproot and does not divide or move well. Sow Baby's Breath seeds indoors 6 weeks prior to last frost. Gypsophila seeds germinate at temperatures in the 70Fs. Press flower seeds into the soil and lightly cover. Keep the flower seeds constantly moist, watering from underneath the starter tray. Do not put the trays in direct sunlight. Germination can be irregular. Transplant the Baby's Breath seedlings into prepared soil in the flower garden.
Excellent For Rock Gardens
True to its name, creeping baby's breath is a superb choice for a creeping plant, especially in rock gardens or against stone walls.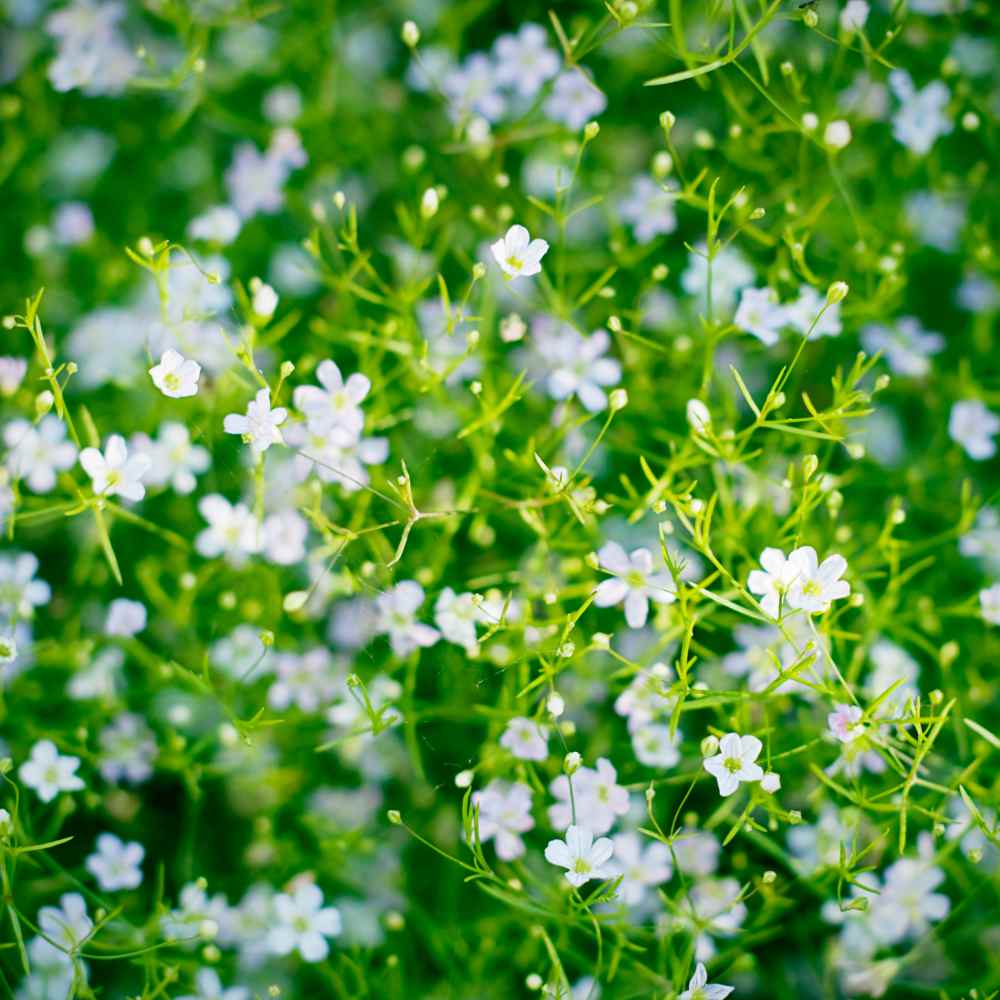 Drought-Tolerant Ground Cover
How To Grow
Sow seeds indoors 6 weeks before last expected frost. Plant in trays with soil temperature at 70F degrees. Press seeds into soil and barely cover. Keep seeds consistently moist by watering from underneath the starter tray, allowing soil to soak up the water. Do not place trays in direct sunlight. Germ time is about 10-14 days. Transplant seedlings into prepared soil in the garden after frost has passed. Plants should be watered regularly for strong blooms. Baby's breath has a tap root, thus it will not divide or move well.
Environment: full sun
Soil: gritty and well-drained with pH 6.5-7.5
Sowing rate: 6-8 seeds per plant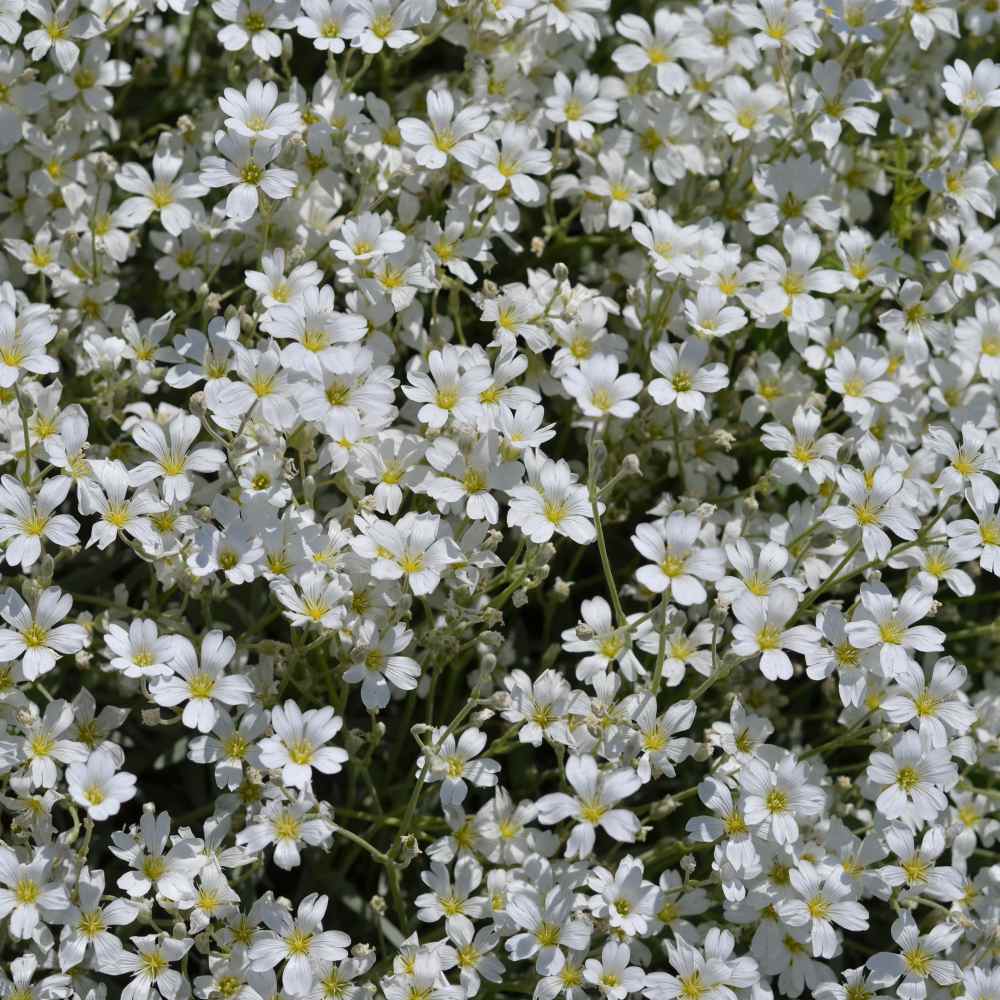 Plant Specifications
Creeping baby's breath is a perennial flowering plant that is useful both in the garden and in cut arrangements. It is commonly used as an airy filler flower for bouquets. It grows in USDA zones 3 through 10.
Bloom color: white
Bloom season: summer through fall
Height: 6 inches
Habit: creeping ground cover