Season: Perennial
USDA Zones: 4- 8
Height: 24 inches
Bloom Season: Summer and fall
Bloom Color: White turning to orange
Environment: Full sun to partial shade
Soil Type: Average to moist soil, pH 6.2 - 7.4
Deer Resistant: Yes
House Plant: No
Latin Name: Physalis Alkekengi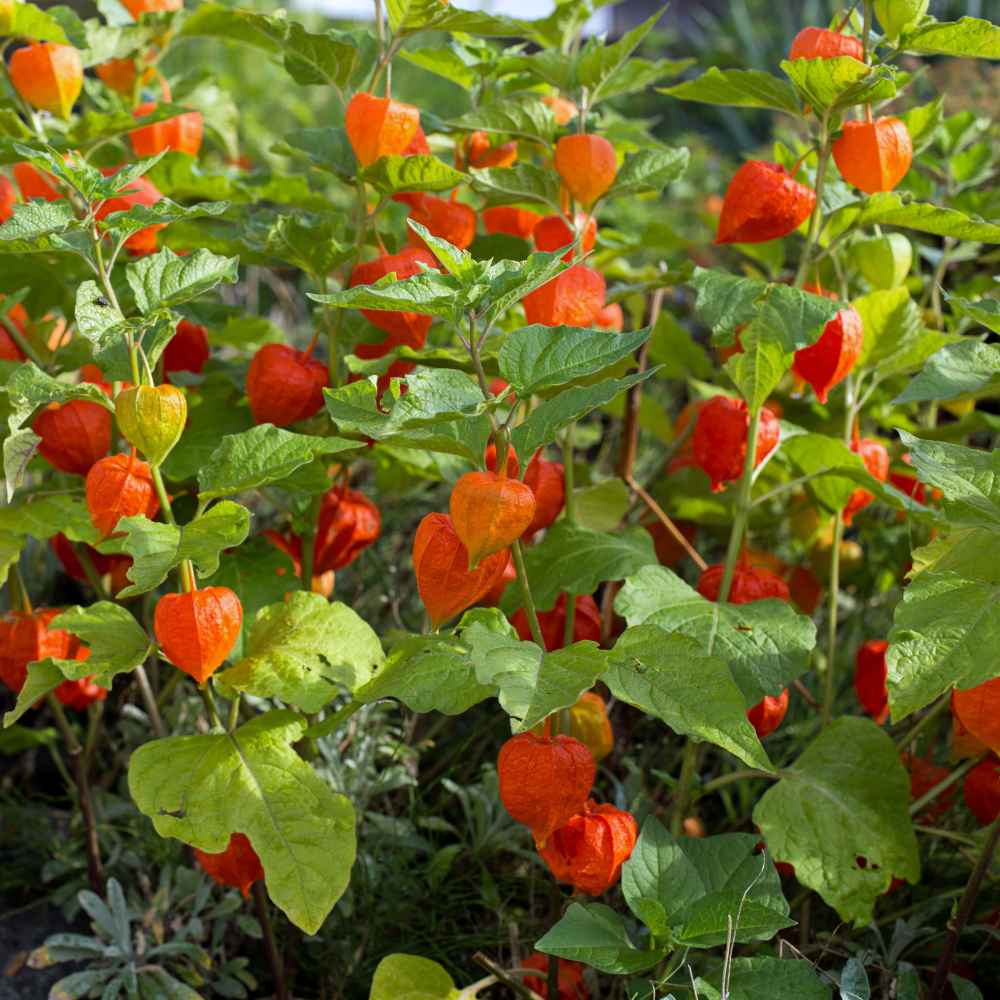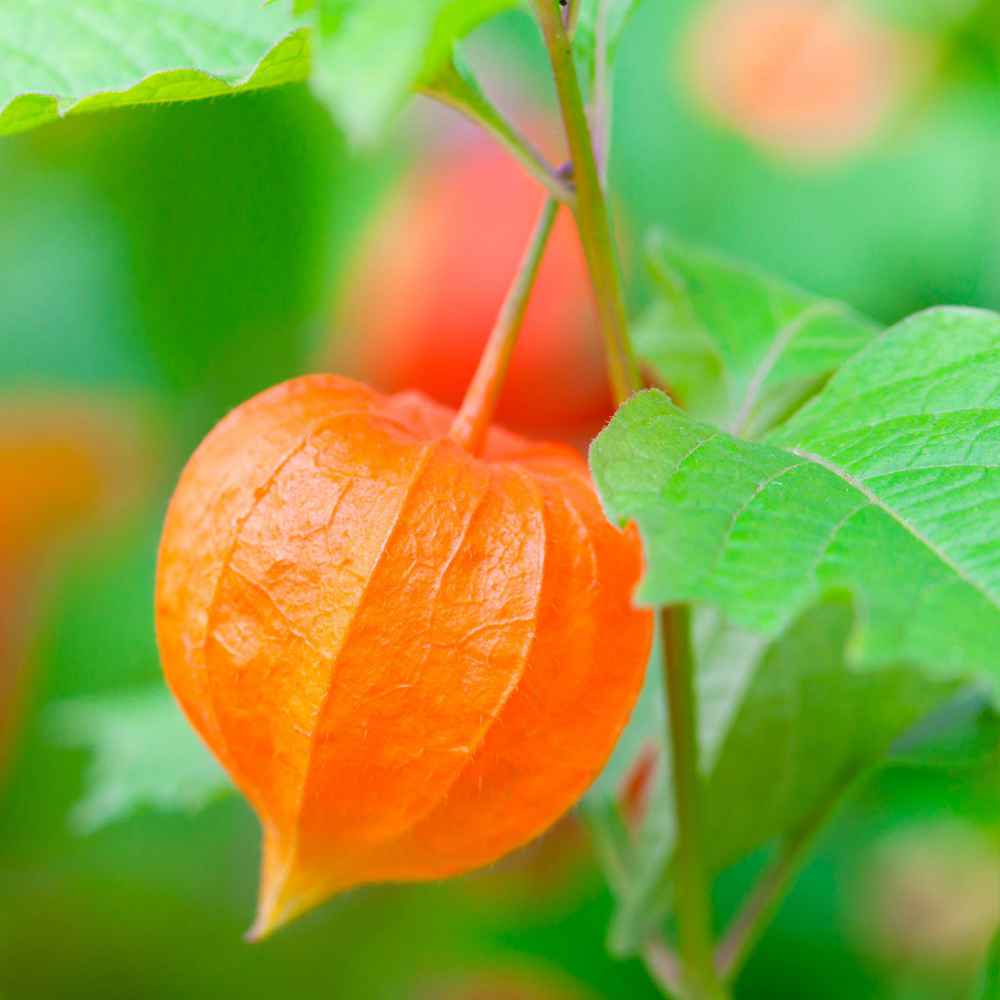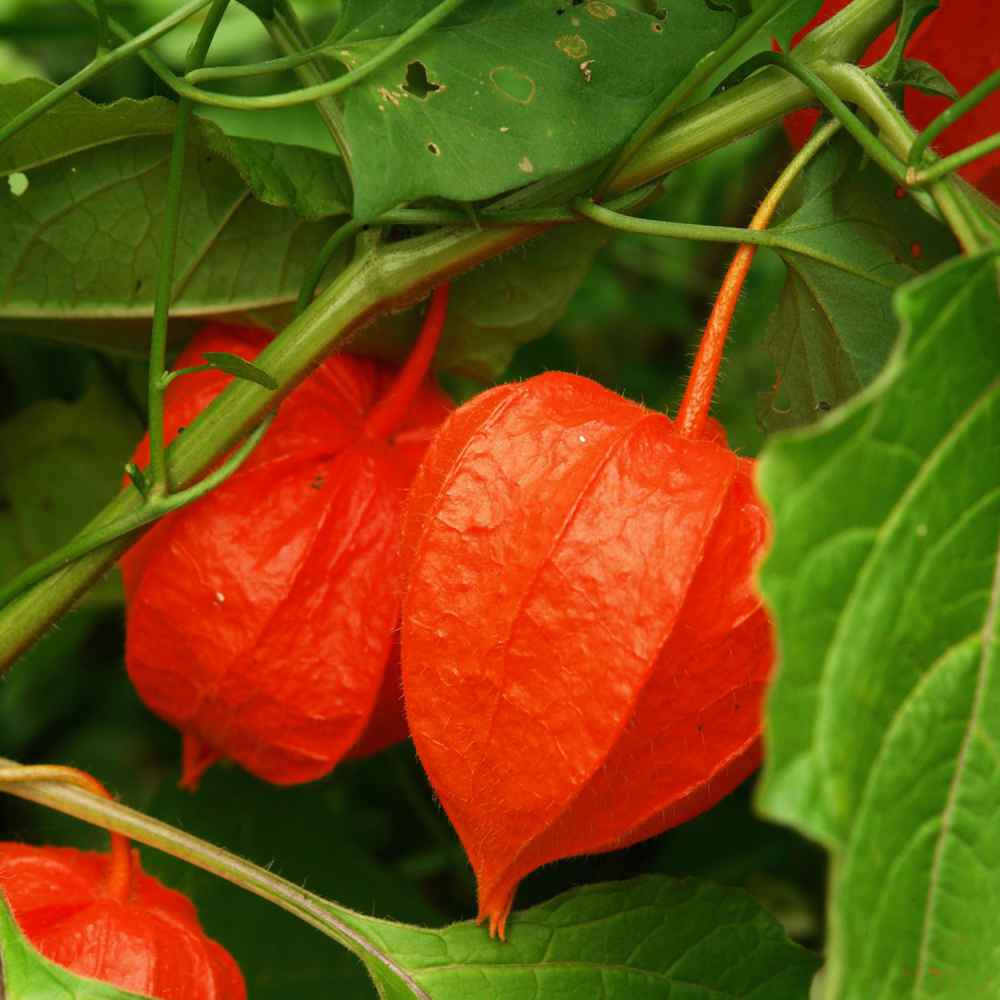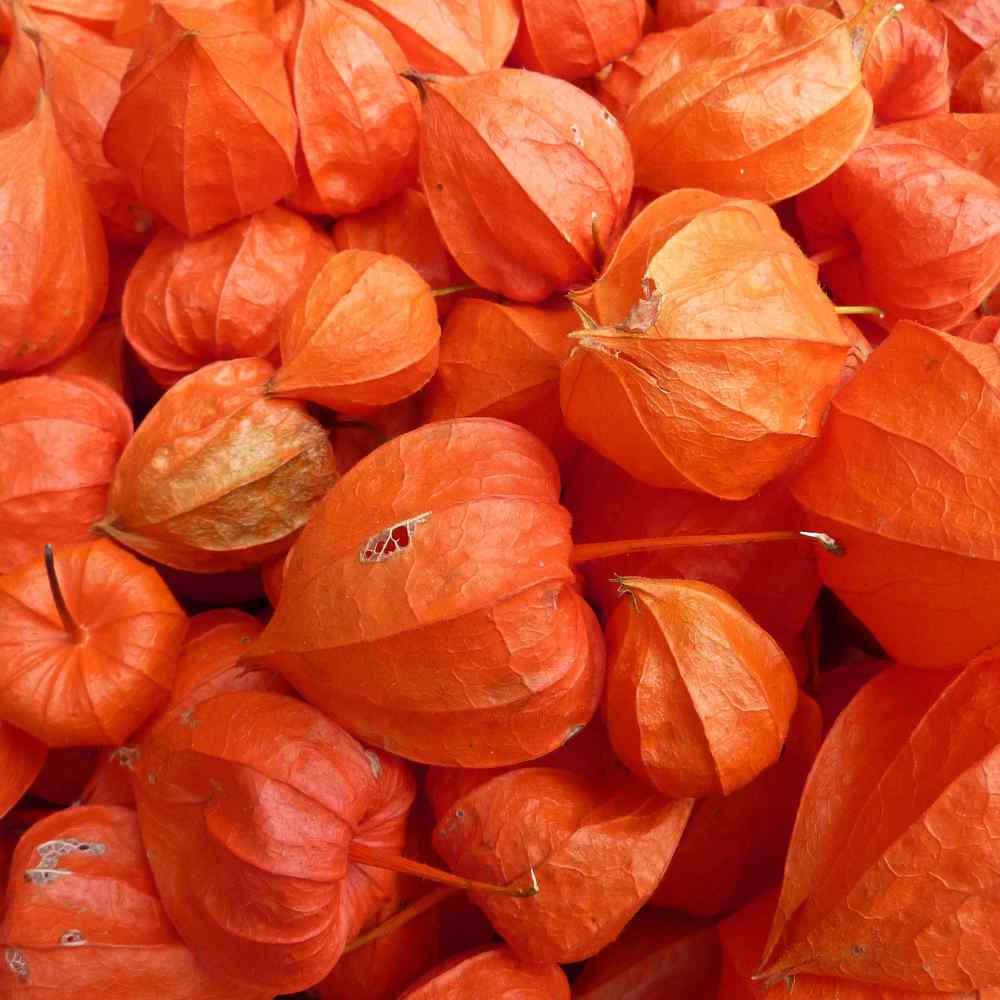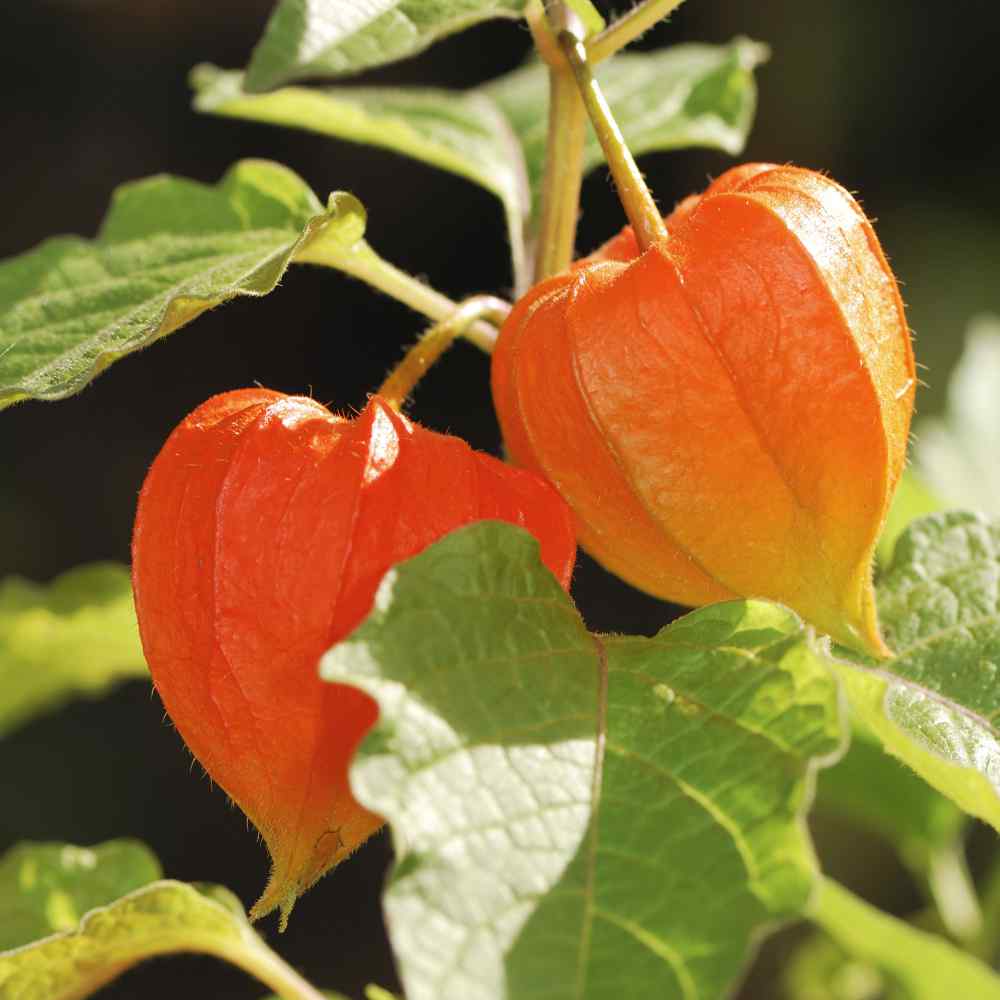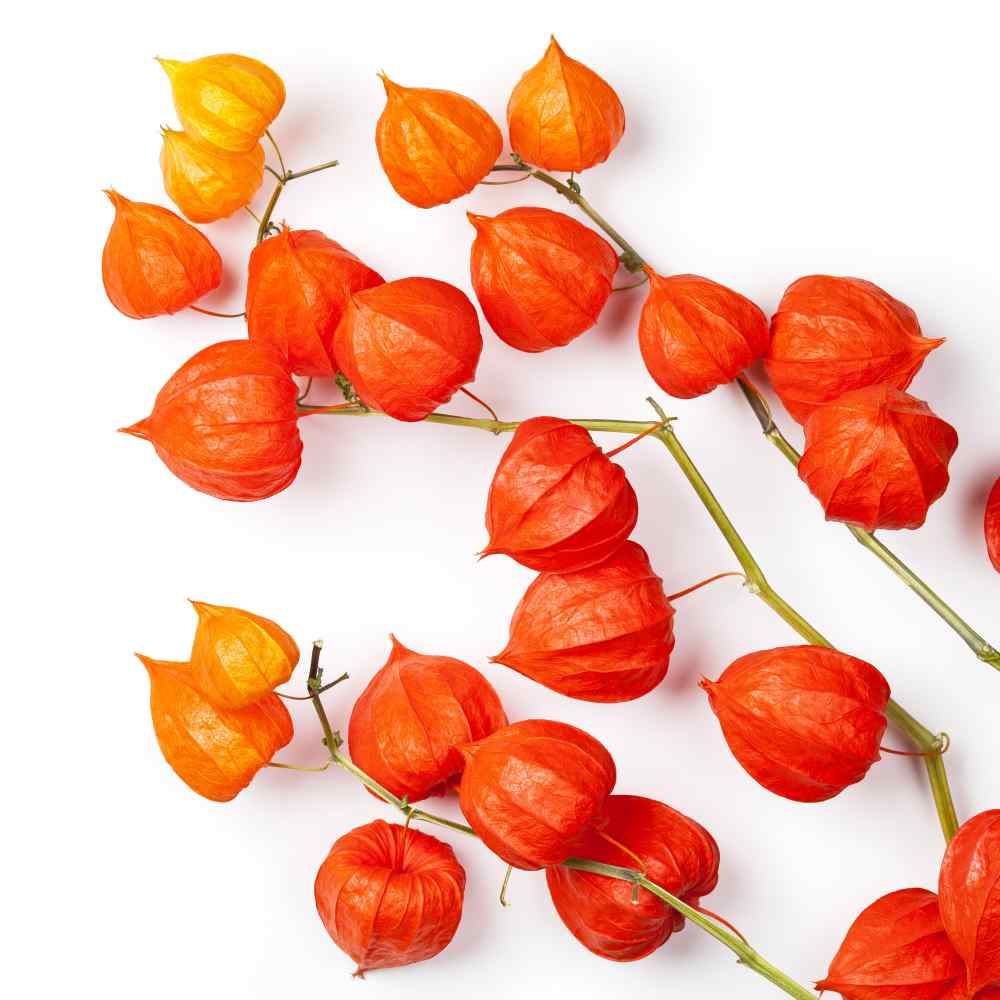 Chinese Lantern (Physalis Alkekengi) - Chinese Lantern flower seed produces an ornamental flower that has an orange seed pod that looks like glowing orange paper lanterns. Physalis Alkekengi perennial plants have white flowers in the summer that will be replaced by green seed pods that will eventually turn orange or red in the early fall. Chinese Lantern plants are often grown for drying as the orange seed pods dry well and can also be used in dried floral arrangements. The Chinese Lantern plants are known for their rhizomes which spread. Many gardeners recommend confining its growth so that it does not become too aggressive. Another common name for Chinese Lantern is Strawberry Ground Cherry.
Chinese Lantern seeds can be planted indoors 6 - 8 weeks before in the end of frost season. Using starter trays or small pots, lightly cover the flower seeds with soil. Or, once danger of frost has passed, the Physalis Alkekengi seeds can be started directly outdoors, leaving 24 inches between plants. Keep the flower seeds moist until germination.
Excellent Feature Flower
Chinese Lantern flowers are truly a marvel, and the dried flower pods can be used for various decorations and crafts even after the growing season has passed!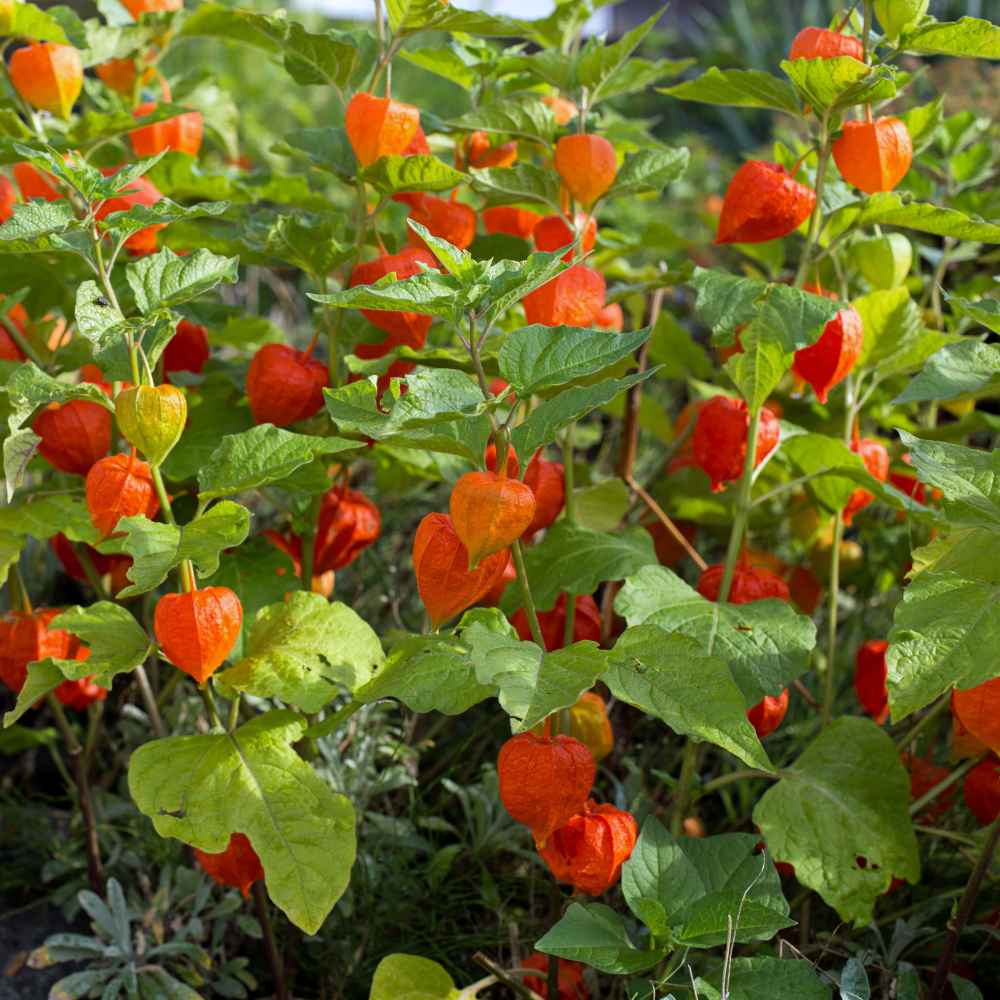 Novelty Flower
How to Grow
Chinese lantern seeds can be started both indoors and directly outdoors. If starting indoors, sow the seeds into starter trays or small pots 6-8 weeks before the last expected frost of the season. Lightly cover with soil, and lightly cover with 1/16th inch of soil. If starting these seeds directly outdoors, wait until all danger of frost has passed, then sow seeds into a prepared seedbed. Sow 3 seeds per plant, and leave 24 inches of space between each plant site. Keep seeds moist until germination, which will occur in 2-4 weeks under proper conditions.
Environment: full sun to partial shade
Soil: average w' pH 6.2-7.4
Sowing rate: 3 seeds per plant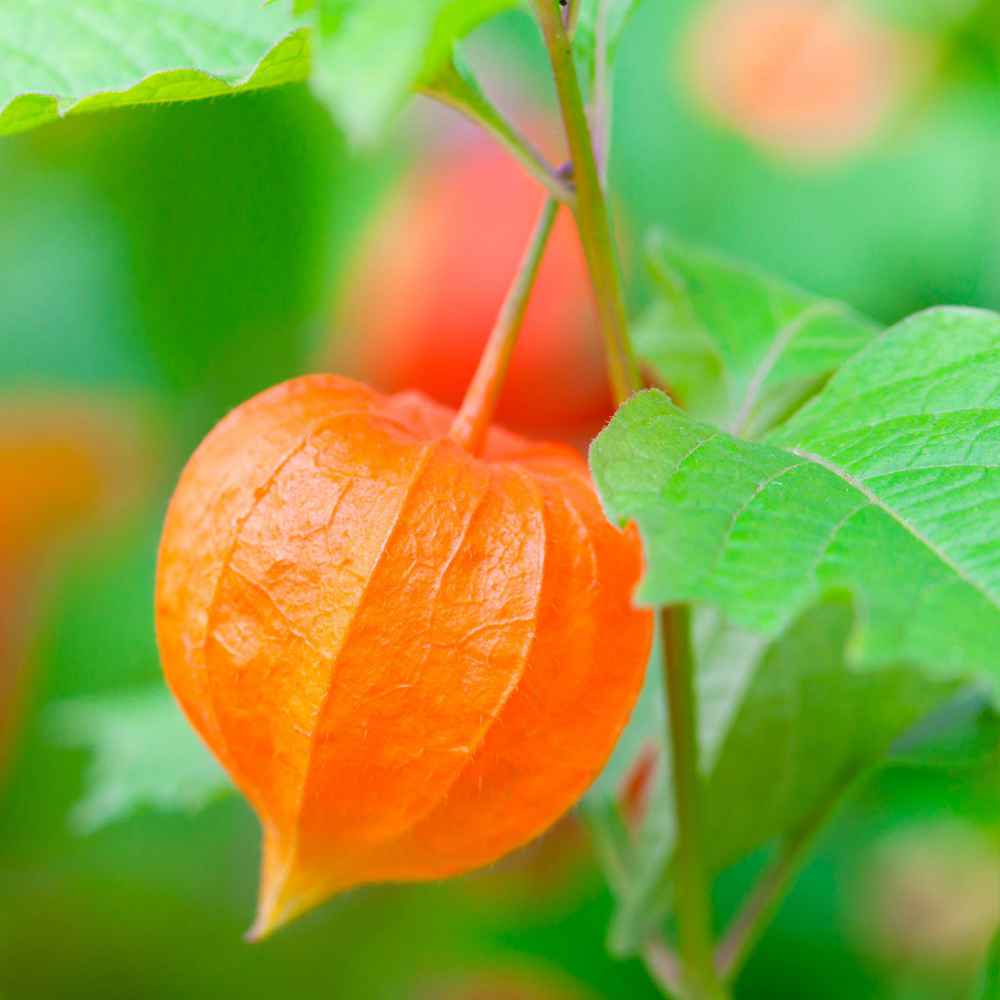 Plant Specifications
Chinese lantern is a perennial flowering plant that grows in USDA zones 4 through 8. True to its name, its flower pod closely resembles a Chinese paper lantern. Chinese lantern is a particularly aggressive spreader.
Bloom color: orange
Bloom season: summer and fall
Plant height: 24 inches