Rudbeckia Hirta Seeds - Cherokee Sunset
Season: Perennial
USDA Zones: 9 - 10
Height: 30 inches
Bloom Season: Summer to Fall
Bloom Color: Mix
Environment: Full sun
Soil Type: Average, well-drained soil. Tolerates poor soil
Deer Resistant: Yes
Latin Name: Rudbeckia Hirta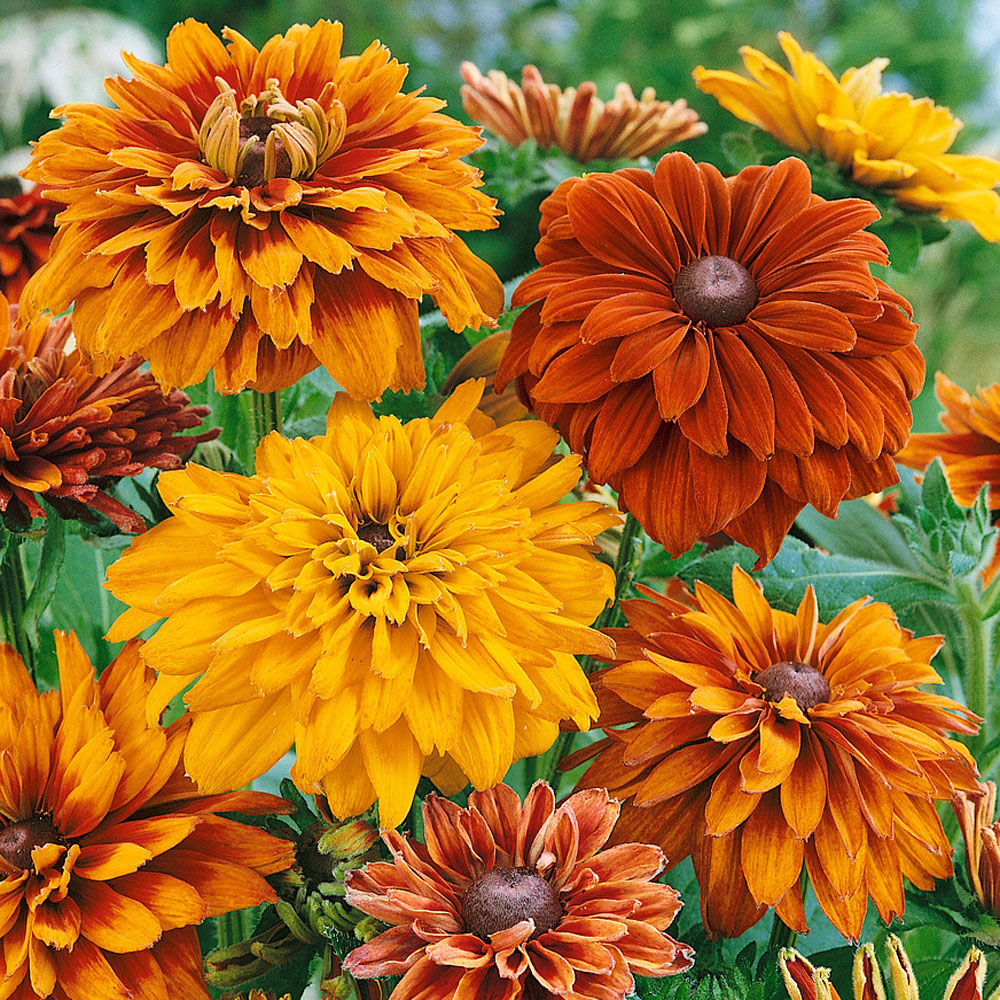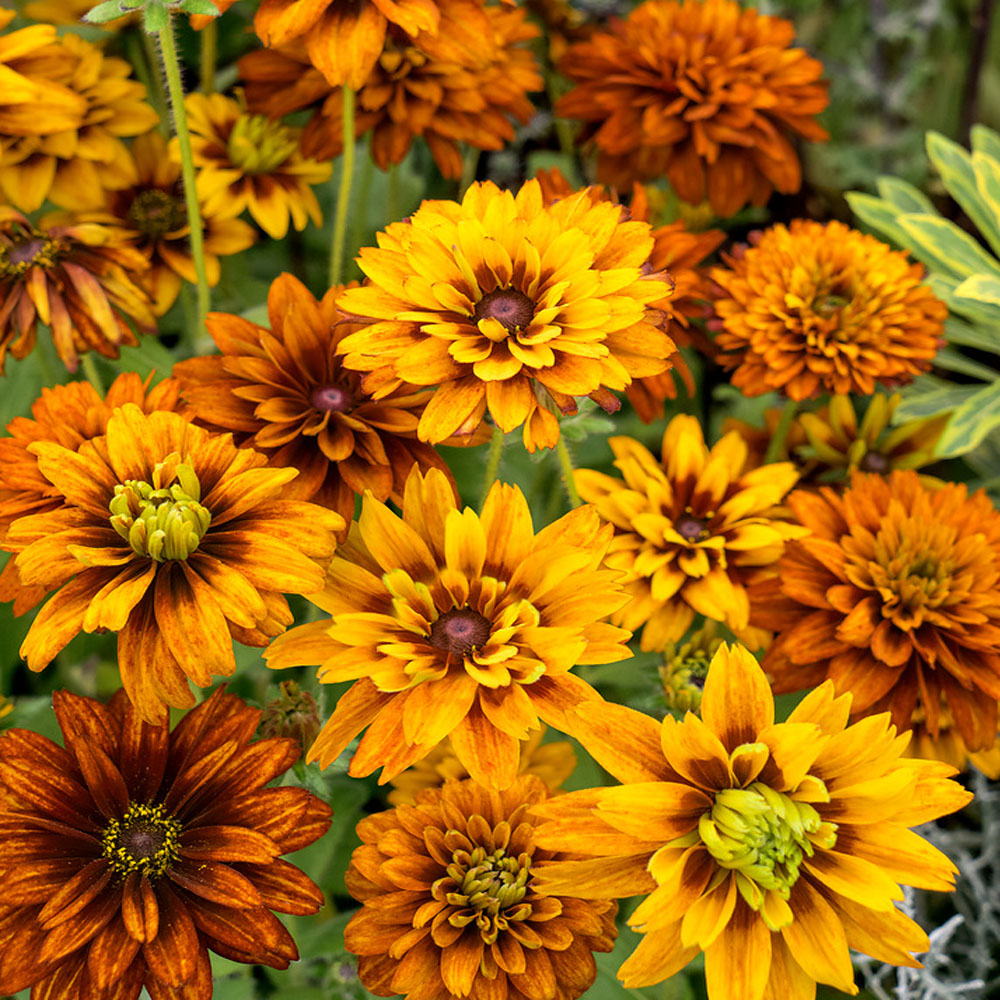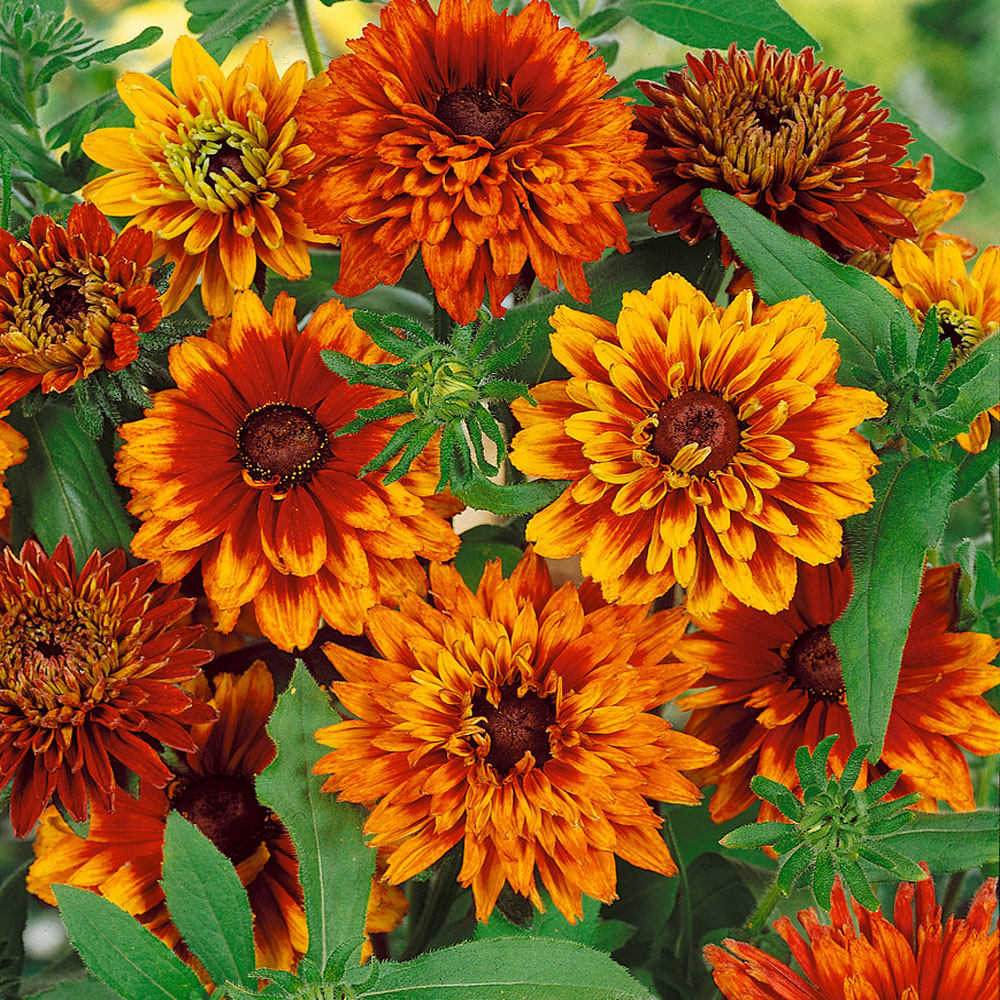 Rudbeckia (Rudbeckia Hirta Cherokee Sunset) - Large 4 to 5 inch double flowers in a range of brilliant colors of orange, golden yellow, bronze, chocolate, and various bicolors are produced all summer long. Plants produce mostly double blooms and some singles and semidoubles. Tender perennial in USDA Zones 9 - 10. Rudbeckia Cherokee Sunset makes an excellent cut flower. Also use this popular xeriscape garden flower for beds, pots, back of borders, or wild, meadow, and cottage garden. Deadhead for more flowers and mulch to conserve soil moisture during high summer. May overwinter in zones 5 - 8, but most often grown as an annual colder climates.
How To Grow Rudbeckia From Seed: Sow Rudbeckia seeds outdoors in the spring after the danger of frost has passed. Prepare soil by loosening the top 1 - 2 inches and removing any weeds. Sow the seeds into the loosened soil and rake in. Walk over the area to gently press the flower seeds into the soil. Keep the flower seeds moist until germination. The plants transplant well and should be spaced 12 - 18 inches apart. They form a clump that will reach 12 inches in width or more. Rudbeckia Flower Care: Deadheading prolongs the bloom season, but they will re-seed themselves readily if you leave a few blooms to go to seed. Watch for seedlings in subsequent years. Established plants are drought tolerant and perfect for xeriscaping.
Beautiful Cut Flowers
These daisies make an absolutely delightful bouquet, especially in the fall when their brilliant gold and orange colors match the season.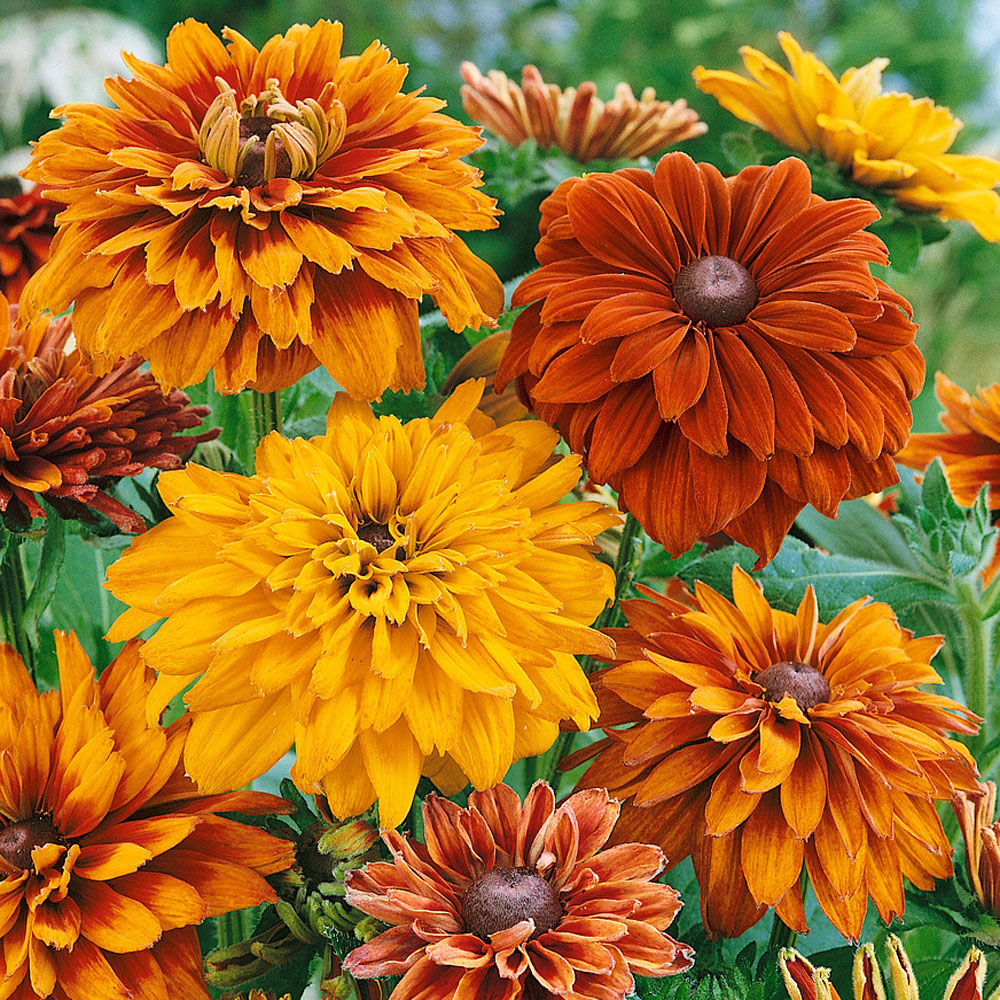 Delightful Garden Flower
How To Grow
Rudbeckia seeds should be sown outdoors in the spring after all danger of frost has passed. Sow into prepared seedbeds that have had the top 1-2 inches loosened, and then rake into the soil. Afterwards, walk over the area to press the seeds into the soil. Keep the soil moist until germination, which will occur in 8-14 days under proper conditions. These plants transplant well if needed, and should be spaced 12-18 inches apart. Deadhead blooms to prolong bloom season, but leave some bloom heads on to go to seed if you desire new plants.
Soil: average and well-drained
Environment: full sun
Sowing rate: 3-4 seeds per plant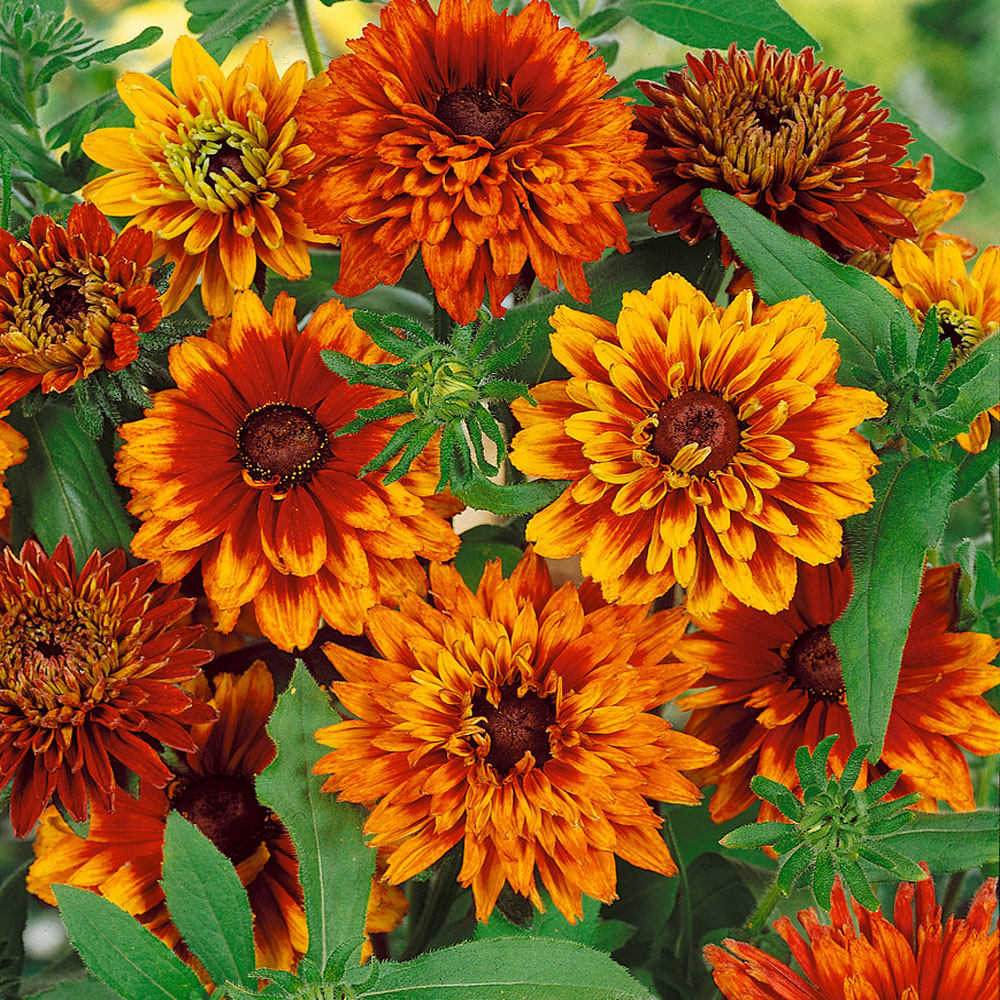 Plant Information
Rudbeckia cherokee sunset plants are perennial daisies that grow in USDA zones 9 through 10, but may overwinter in zones 5 through 8. These plants will readily reseed themselves if spent blooms are allowed to develop into seed pods.
Bloom color: mix
Bloom season: summer through fall
Height: 30 inches