Sage Seeds - Blue Wildflower
Approximate seeds per pound: 367,863
Season: Perennial
USDA Zones: 7 - 10
Height: 24 - 36 inches
Bloom Season: Mid-summer
Bloom Color: Blue
Environment: Full sun to partial shade
Soil Type: Well-drained, pH 5.5 - 6.5
Deer Resistant: Yes
Latin Name: Salvia Farinacea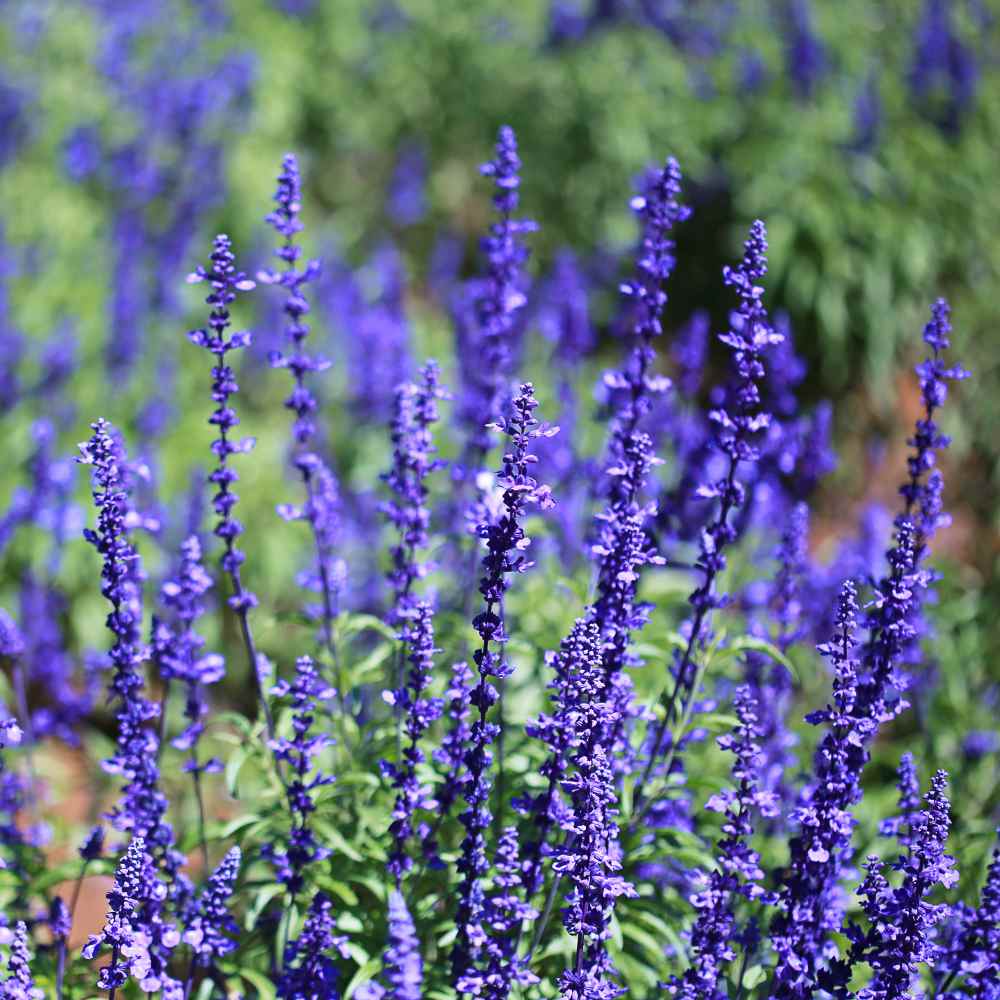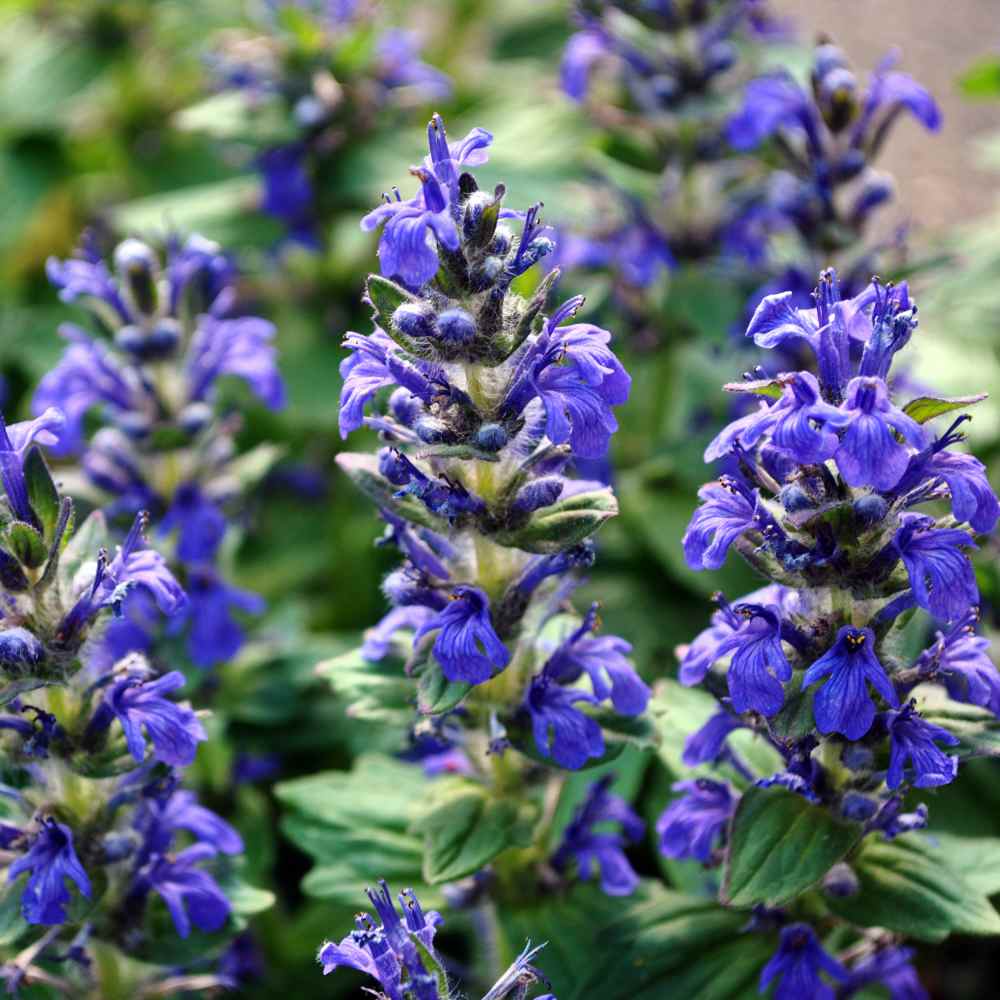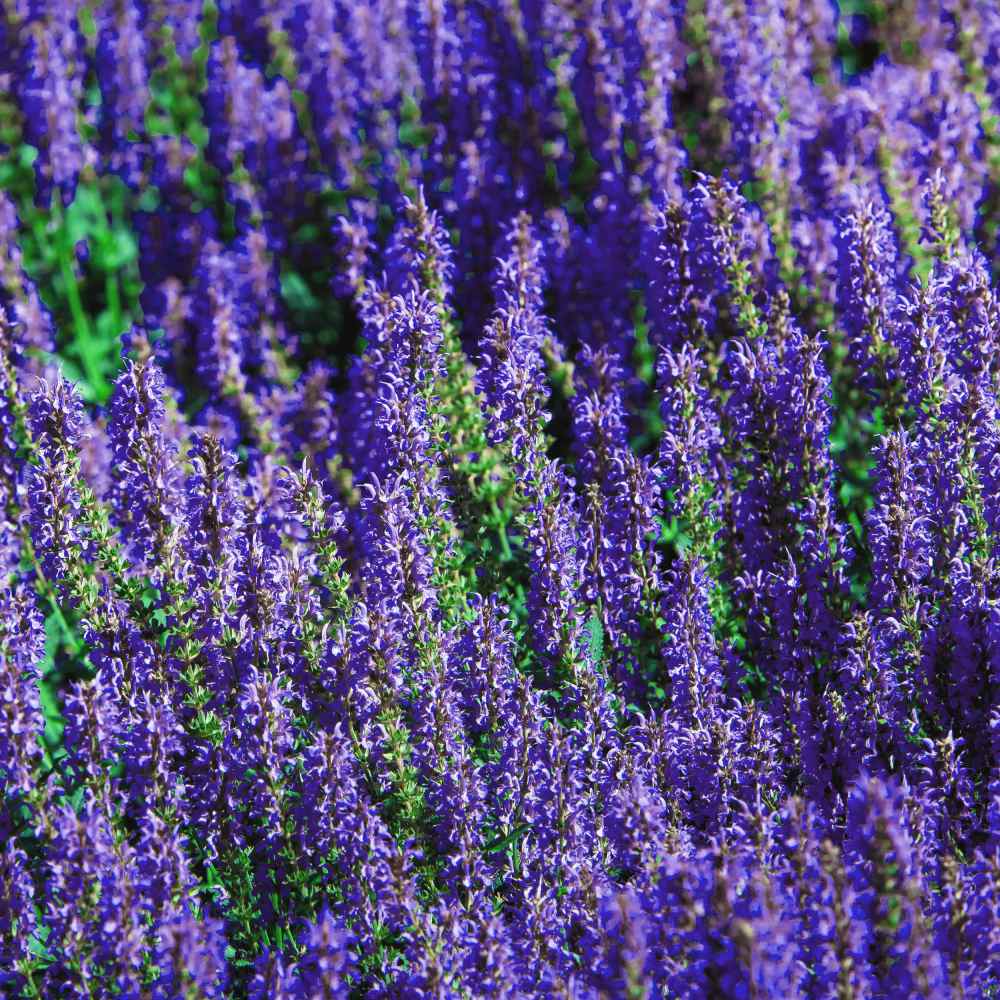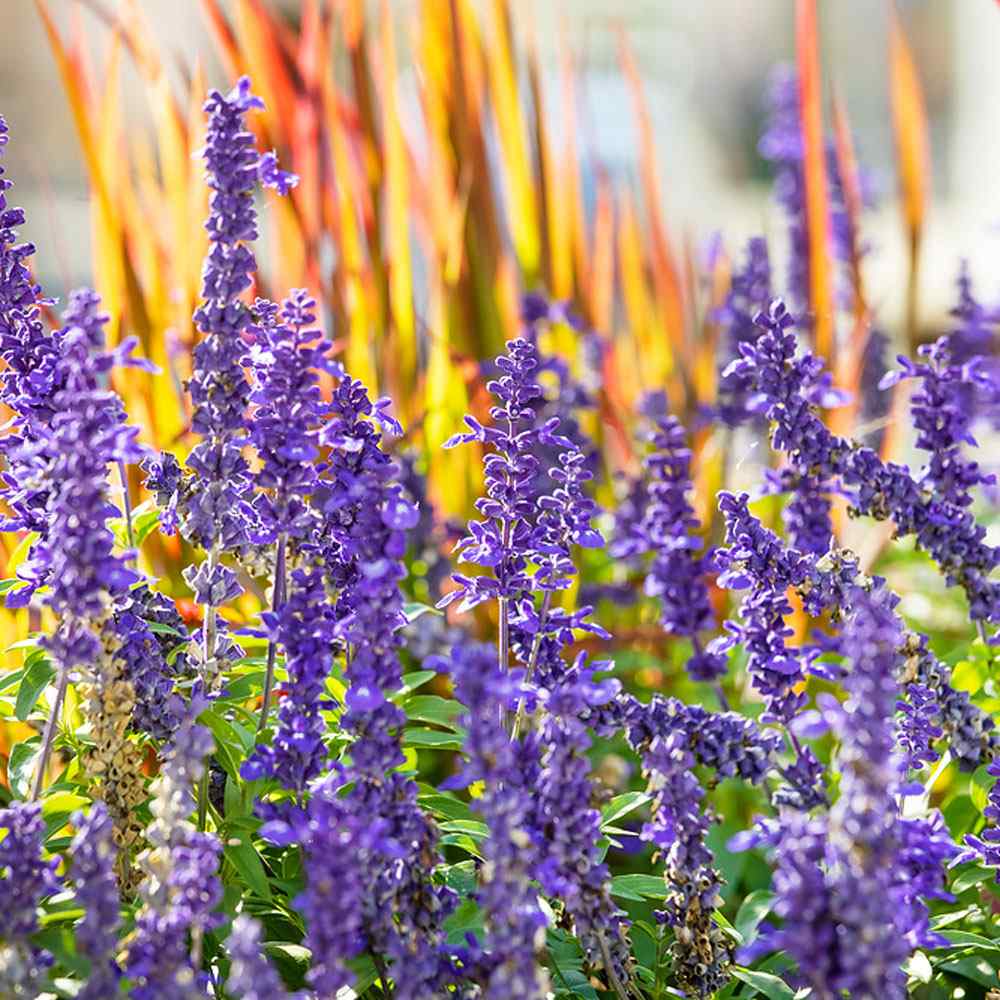 Blue Sage (Salvia Farinacea) - Blue Sage is perfect for the perennial border or the wild flower meadow. It is easily grown from Sage seeds, and it will attract butterflies and hummingbirds like a magnet! Plant Blue Sag drought tolerant wildflowers in a mass grouping for a dramatic display of blue for any sunny landscape setting. It is especially nice in cottage gardens, xeriscape rock gardens or wild flower gardens.
If you want to get an early jump, start these Blue Sage seeds indoors 10 weeks before last frost. Sow the wildflower seed in starter trays, press the seed into the soil and barely cover. Blue Sage seeds needs light to germinate. When the frost season has passed, transplant the Blue Sage seedlings into the garden 12 - 18 inches apart in a sunny location. Give them plenty of water in dry weather. In the southern half of the United States where temperatures can be extreme, this type of Salvia may need light to moderate shade instead of full sun. Blue Sage will do best in areas that have moderate humidity. After an extended period of flowering, trim the Salvia Farinacea plant back to produce a thicker and more compact foliage and a shorter flowering plant. The trim will delay flowering for a few days, but it is important in preventing leggy plants, and the blooms will come back heavily.
Dramatic blue blooms
Has an outstanding effect in beds, borders, and containers from late spring till the first frost. Attracts butterflies. Known for its particularly ornamental blooms — great for edgings.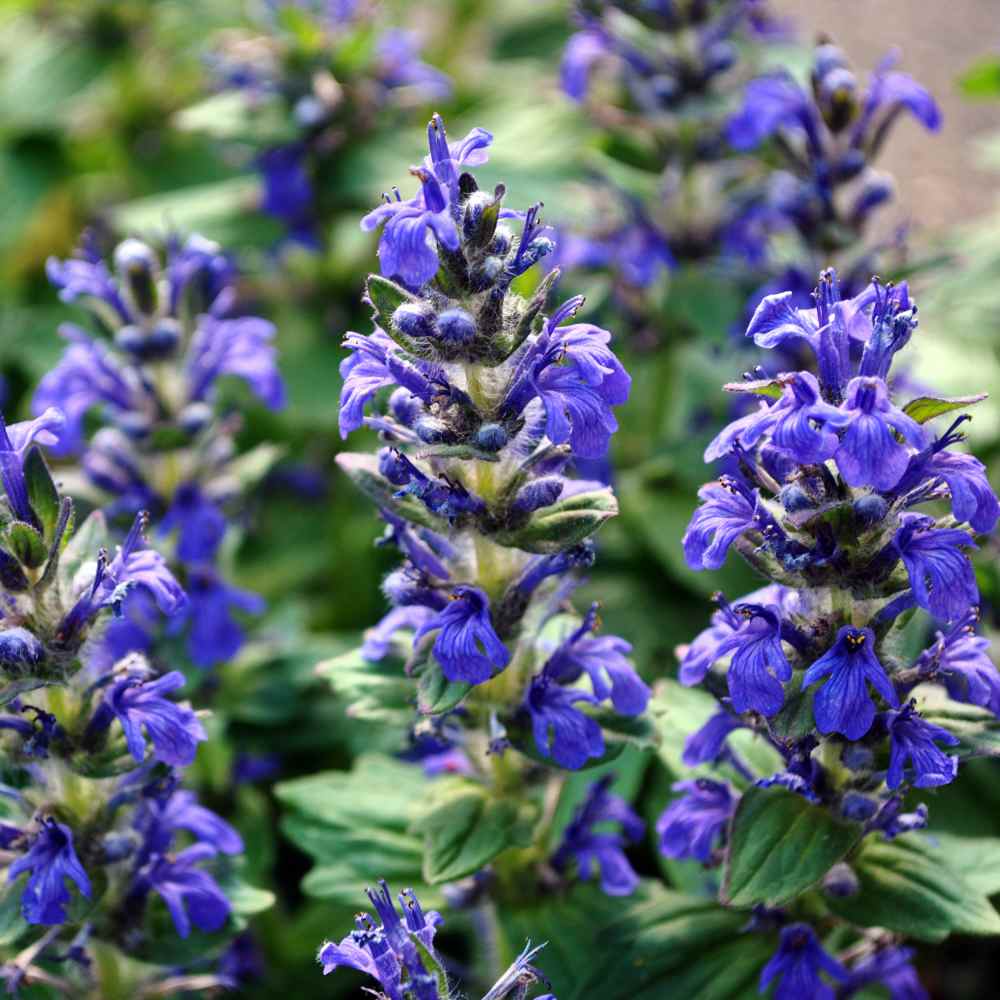 Sage seed | blue
How to grow
How To Grow Blue Sage From Seed: Blue Sage is a perennial only in milder climates, but it can be grown as an annual in all regions. All Salvia wildflower seed species benefit from being started indoors, but they grow fairly reliably if sown outdoors in warm soil where summers are hot.

Sow Blue Sage wildflower seeds outdoors in spring after frost danger has passed and prepare soil by weeding it and loosening it. Lightly rake Salvia Farinacea seeds into the soil and keep the seeds and young Blue Sage seedlings moist until well-established.
Sowing Rate: 3 ounces per 1,000 square feet or 7 pounds per acre
Average Germ Time: 10 - 30 days
Give them plenty of water in dry weather
Attracts butterflies and hummingbirds
Depth: 1/16 inch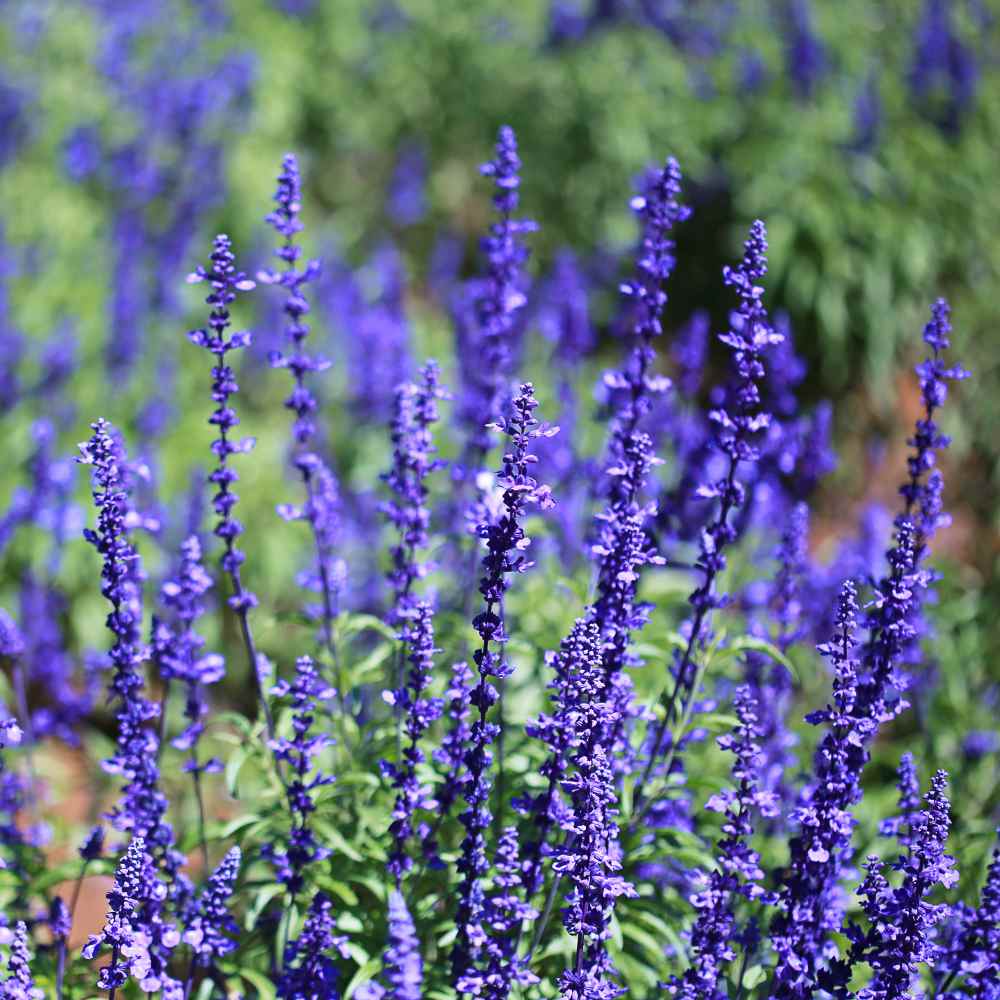 Flower Specifications
The Blue Sage plant grows in a mound-shape with sprawling stems. It can reach 24 - 36 inches tall and just as wide. The Blue Sage flower is 3/4 inch long with 2 stamens and 1 pistil, and it has a sage-like aromatic fragrance. Three to nine inch spikes are filled with the tubular, dense blooms that range from dark blue to white. The foliage of Salvia Farinacea Blue Sage is usually a grayish green color and the leaves are quite common towards the lower half of the plant.
Height: 24 - 36 inches
USDA Zones: 7 - 10
Season: Perennial
Deer Resistant: Yes
Drought Tolerant: Yes