Approximate seeds per pound: 1,270,000
Season: Perennial
USDA Zones: 7 - 9
Height: 8 - 12 inches
Bloom Season: Spring and summer
Bloom Color: White
Environment: Full sun to partial shade
Soil Type: Well-drained, pH 6.0 - 6.5
Deer Resistant: Yes
Temperature: 55 - 75F
Average Germ Time: 15 - 20 days
Light Required: Yes
Depth: Do not cover
Sowing Rate: 1 ounce per 1,000 square feet or 2 1/2 pounds per acre
Moisture: Keep seeds moist until germination
Plant Spacing: 6 inches
Care & Maintenance: Alyssum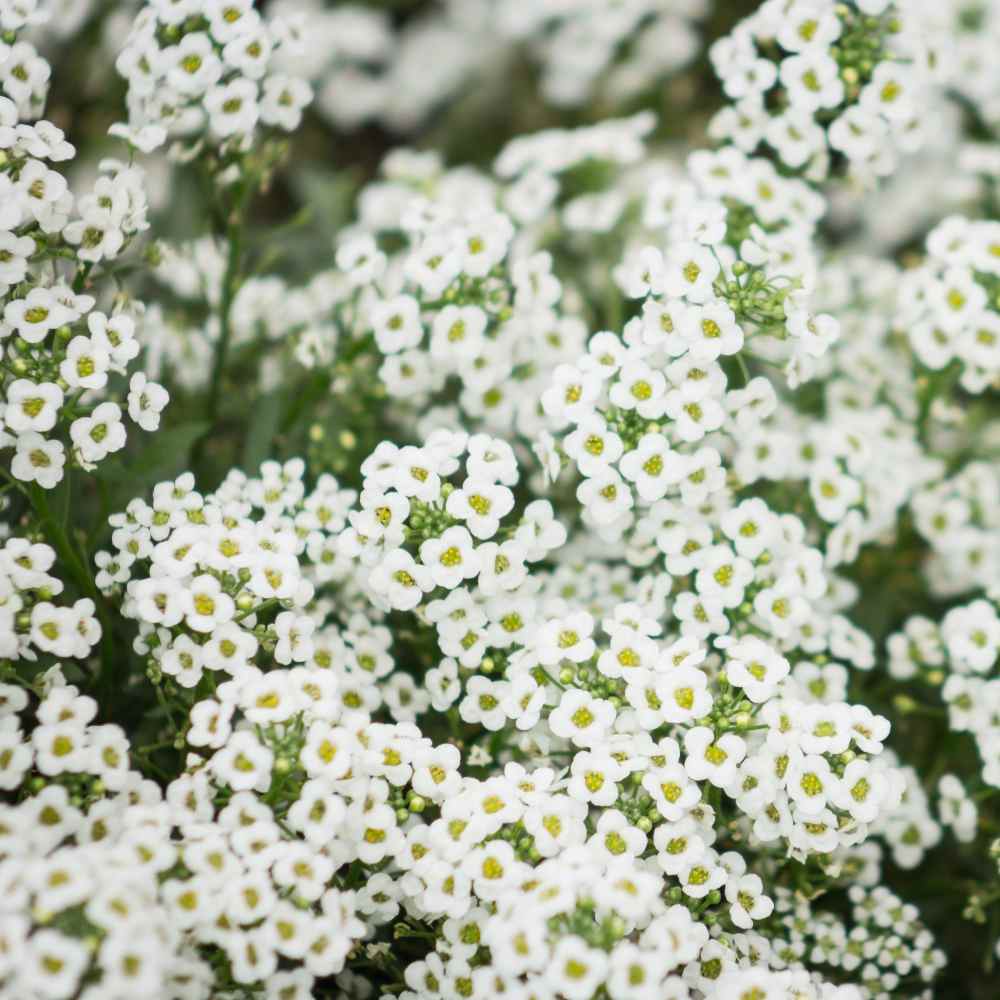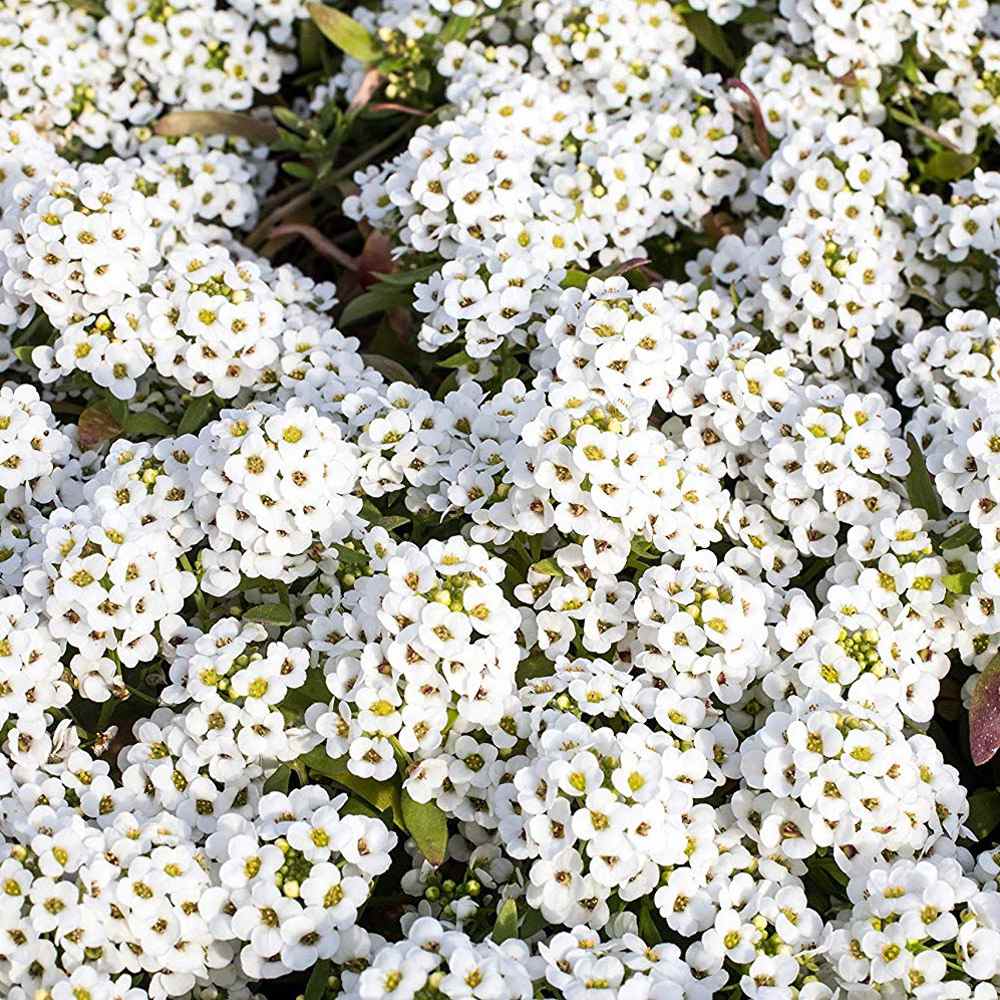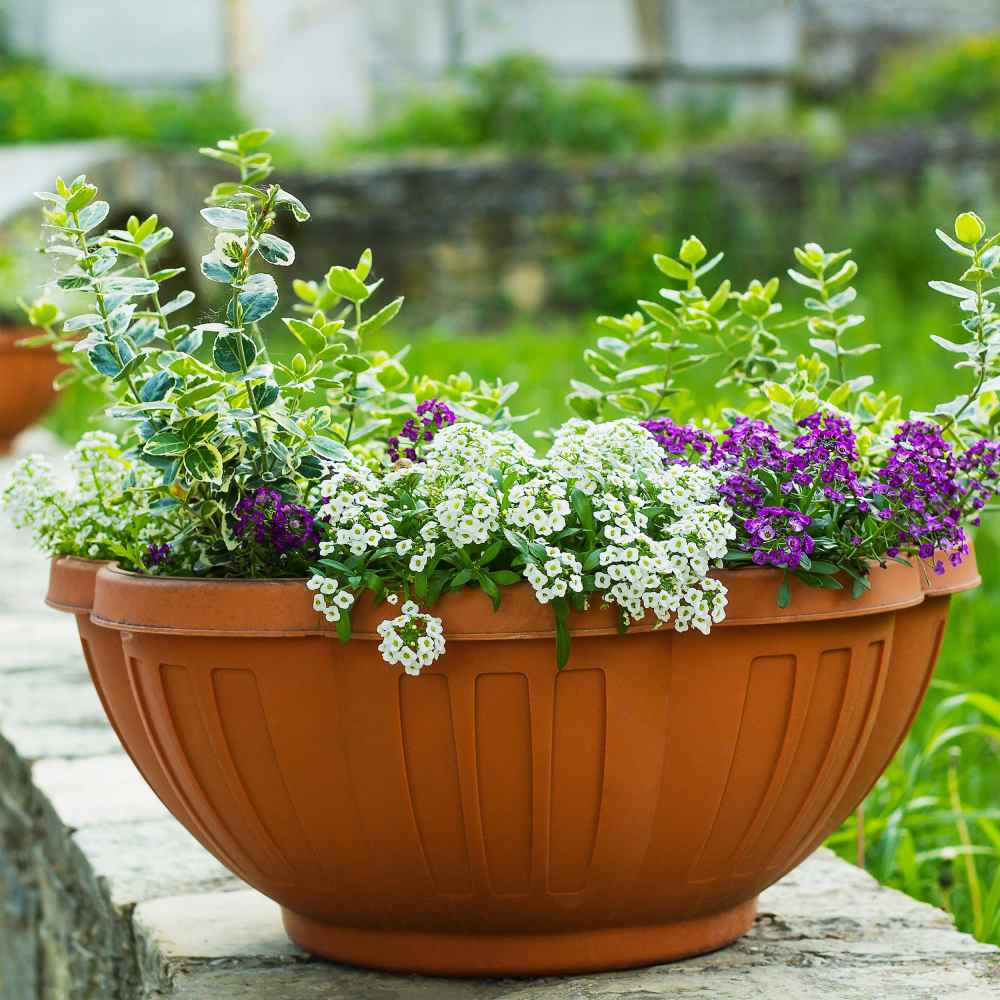 Sweet Alyssum (Lobularia Maritima - Benthamii) - What wonderful, honey-scented lacy white flowers that bloom quickly from flower seeds sown outside in early spring. The dense clusters of tiny snow-white flowers bloom continuously throughout the growing season if the spent blossoms are trimmed back. A compact, rapid growing variety which is drought tolerant and heat resistant and is excellent in containers or along the front of the flower bed. Sweet Alyssum thrives in full sun to partial shade and in almost any soil. For the best performance, Alyssum seeds should be sown in early spring when temperatures are warming. Alyssum seedlings cannot withstand a heavy frost. In warmer climates, Sweet Alyssum flower seeds will self-sow year after year.
Alyssum care includes keeping the plants well watered throughout the summer and lightly trimming the Sweet Alyssum plant back after blooming to neaten the appearance and encourage another flush of flowers.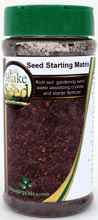 Shake 'n Seed - We are now offering shaker bottles filled with our seed starting matrix: rich soil, gardening sand, water absorbing crystals, and starter fertilizer. This not only helps dispense your seed, but it gets it off to a great start! Simply remove lid from shaker bottle, add seed from packet, put back on lid, shake the bottle vigorously for 15 seconds, and then shake your way to beautiful new plants! Use Shake 'n Seed over good quality soil, and then gently water to keep seed moist until it sprouts. Great for ground covers or mass planting flower seeds.