Season: Perennial
USDA Zones: 7 - 10
Height: 28 inches
Environment: Full sun to partial shade
Latin Name: Musa Ensete
Temperature: 80F
Average Germ Time: 1 - 6 months, germination erratic
Light Required: No
Depth: 1/4 inch
Sowing Rate: 1 - 2 seeds per plant
Moisture: Keep seeds moist until germination



Banana (Musa Ensete) - This Musa Ensete bush is cold hardy into and north of USDA Hardiness Zone 8. Regardless of your climate, you can always enjoy banana type bushes in containers or in greenhouses or as tender perennials. If you crave amazing, tropical, bold-textured foliage and exotic flowers in your garden, you should try growing your own banana bush!
Musa ensete is one of the hardiest types of the Musa family and has very large seeds. This small tree is ideal for conservatories, patios, or as a large potted plant. Only grows about 6 feet tall and is grown for its foliage; unfortunately, no bananas on Musa Ensete. Decorative, huge leaves rivalling any expensive mature house plants. Grows 3 feet in the first four months after seed germination!
Sow anytime of year after soaking the seeds for 24 hours in lukewarm water. Use a peat based seed compost and sow 1/4 inch deep. After sowing, seal the seed container inside a polythene bag in order to keep the compost moist. Germination is slow and erratic and can take 1 - 6 months at 80F. As each seed germinates, transfer it to a 3 in pot of good free draining compost, taking care not to damage the fragile roots. Pot on as required, the larger the container the larger the plant will grow.
Grow Musa ensete bush in warm, well lit conditions. During summer they can be stood outside or planted in the border but should be brought into well lit frost free conditions for the winter when it should be kept moderately dry. Some discoloration of the leaf ends may occur through the winter months but this won't harm the plant.
Decorative Plant
This specific banana plant variety is grown for its foliage, and does not actually produce bananas.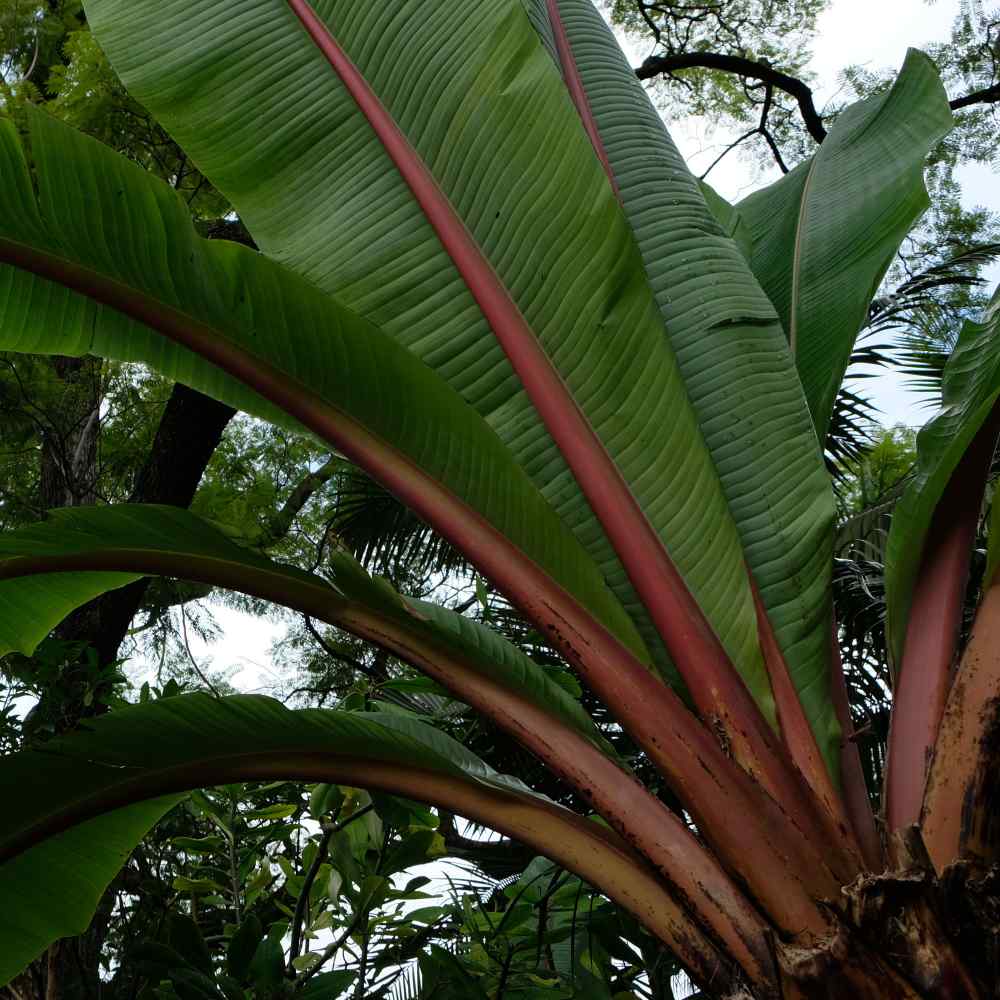 Stately Foliage Plant
How To Grow
Before planting, soak the seeds in lukewarm water for 24 hours (placing them in a bowl on top of the fridge can help). Sow any time of the year into a peat-based compost at a depth of 1/4 inch. After sowing, seal the seed container inside a plastic bag in order to maintain consistent moisture. Germination is slow and erratic, and can take anywhere from 1-6 months. Once seeds germinate, transfer to a 3 inch pot with good soil. Be very gentle with the roots at this stage. As the seedling grows, it can be transplanted to progressively larger pots.
Environment: full sun to partial shade
Germ time: 1-6 months
Sowing rate: 1-2 seeds per plant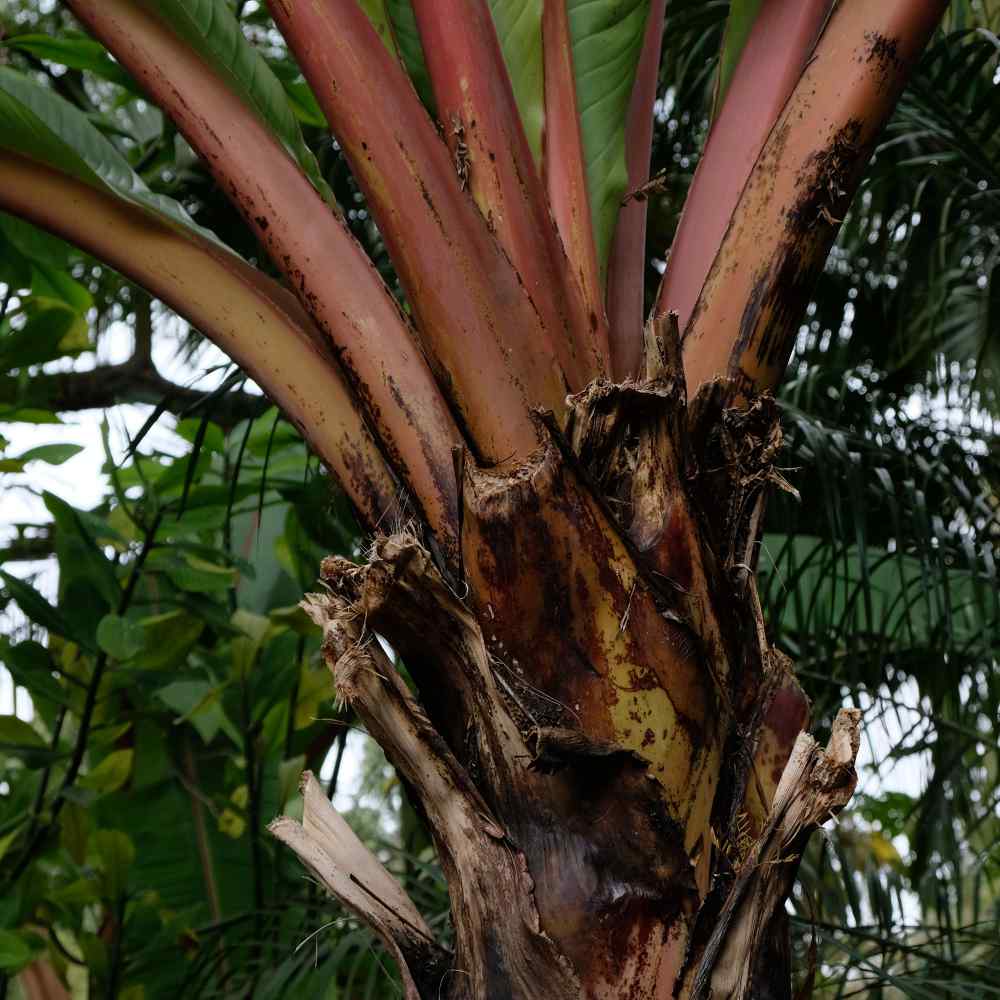 Plant Specifications
Musa ensete is a banana plant variety that does not produce actual bananas. It is a perennial that grows in USDA zones 7 through 10, and is grown primarily for its foliage: banana leaves can grow impressively large!
Bloom color: white
Bloom season: summer
Plant height: 8 feet