Sweet Pea Planting and Care Guide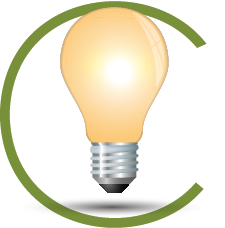 Quick Facts About Sweet Peas
Sweet Peas are the perfect flower to start with for beginning gardeners. The seeds are large, easy to work with, and they grow easily from seed. Annual Sweet Peas smell wonderful, and they can be used for container gardening, hanging baskets, cut flowers for vases, or climbing up a fence or even an evergreen shrub. Their beauty is stunning! Perennial Sweet Peas don't have the lovely fragrance, but they are excellent for cutting, and they come back every year!
Planting Time
Sweet Peas are cool weather lovers, so start the seed directly outdoors in the spring. Light frosts will not harm the plants. Or, start the seeds indoors 6 - 8 weeks prior to transplanting out in mid spring. They do not like to have their roots disturbed, so it is suggested to use peat pots if starting the seeds indoors. For areas that do not have hard frosts, Sweet Peas can be started outdoors in October or November for early spring blooms.
Planting Location
Sweet Peas like full sun in most climates, however, in the hottest climates, sun in the morning and afternoon shade would help the plants last longer. The vines prefer rich, moist soil that drains well. They will need a structure or support to climb.
How to Plant Sweet Peas
Sweet Peas can have a hard outer coat, so soak the seeds over night prior to planting
Fill peat pots with moistened soil
Pres 2 - 3 seeds into each peat pot and cover
Keep the pots warm and consistently moist
When seedlings emerge, move the pots to a bright, sunny window for growing
Once the plants reach about 6 inches in height, pinch out the growing tips to encourage branching and the production of more flowering stems
When no more hard frosts are expected, harden off the seedlings for 7 - 10 days prior to transplanting out
When transplanting, add compost to the soil to ensure the soil is rich with nutrients and to improve drainage
Provide structure for climbing at the time of transplanting
Or, in the early spring as soon as the soil can be worked, weed the area and work the soil to a depth of 8 inches or more
Add compost to improve the quality of the soil
Push the Sweet Pea seeds into the soil and cover with 1/4 to 1/2 inch of soil
Keep the seeds moist for germination
Provide structure for climbing
Pinch tips back as stated earlier
Thin to about 6 inches apart
Care And Maintenance
Sweet Peas need regular irrigation for their entire growing life - a lack of water will stress the plant
Mulch around the base of the plants to suppress weeds and help to keep the roots cool
Deadhead the spent blooms OR cut the flowers regularly for flower arrangements
Apply a water soluable fertilizer multiple times during the growing season
Watch for snails and slugs
Cut the flowers in the morning - choose freshly opened flowers on the longest stems for the vase
Sweet Pea Options
2923