Season: Perennial
USDA Zones: 7 - 10
Height: 40 inches
Bloom Season: Late summer to early fall
Bloom Color: Violet
Environment: Full sun
Soil Type: Moist, well-drained sandy to clay soils
Deer Resistant: Yes
Latin Name: Cynara Scolymus





Artichoke Violet (Cynara Scolymus) - Bring an exotic look to your drought tolerant herb garden by growing Artichoke seeds! They have been grown for centuries, dating back to the Greeks and Romans. They are native to the Mediterranean area and grow in the wild. Here in the United States, Artichoke violet globe is widely cultivated and is considered to be a somewhat tender perennial. The edible portion of the plant is the large flower bud, and each plant produces several of the buds which are 2 - 5 inches across. The heart of the bud is very tender, and there are many wonderful methods of preparation that bring out the flavors of this gourmet herb. This Artichoke herb variety produces buds that are violet in color and are known for being very flavorful. Start your herb seeds today!
How To Grow Artichokes From Seed: Start the Artichoke seeds indoors in late winter. Many gardeners recommend a chilling period for the young Artichoke herb plants with temperatures below 50F in order to produce the buds. Plant outdoors after danger of frost has passed in rich organic soil. In hot weather, give the plants deep soakings of water, watering them from the base. To winter the Artichoke plants, cut them down to 8 - 10 inches and mulch them heavily. What grows next year will be offshoots of the parent plant.
Flavorful Garden Vegetable
Artichokes have thick, meaty leaves that are quite different from your usual garden green. The entire cone is edible and can be cooked.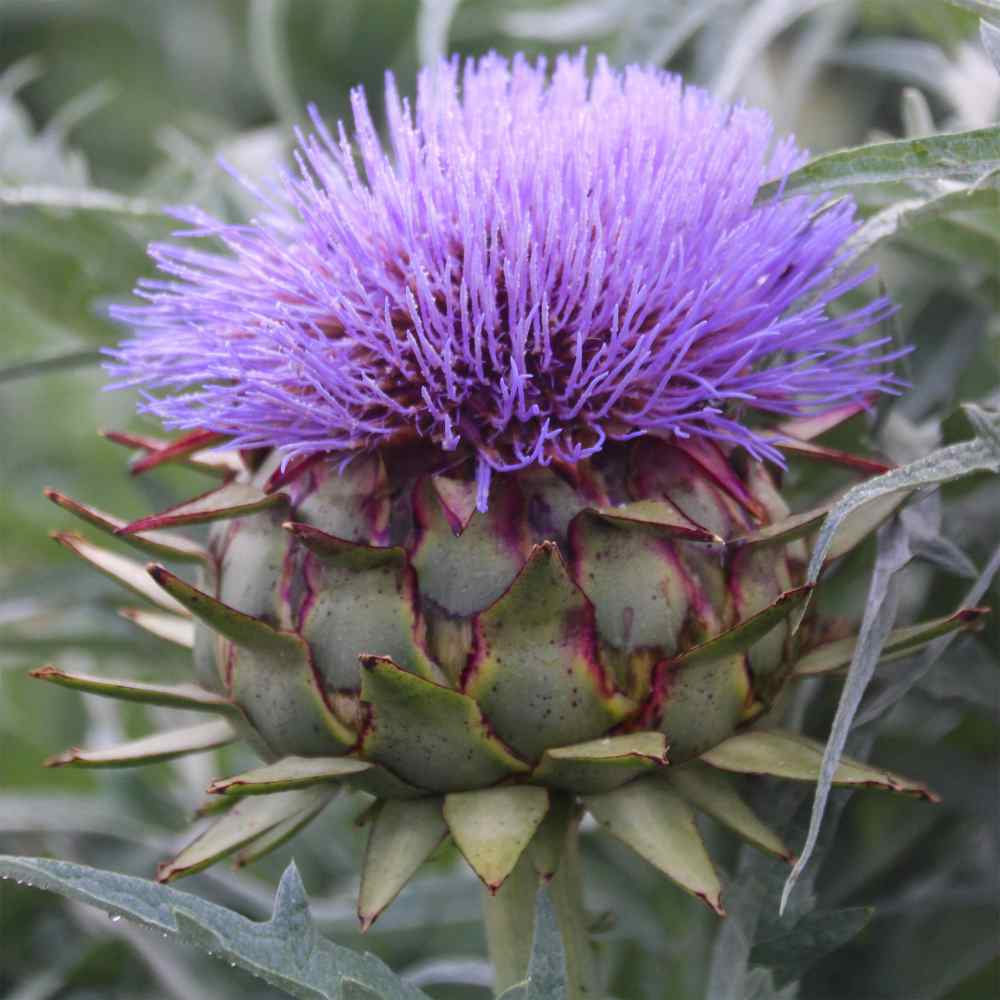 Vegetable With High Antioxidants
How To Grow
Start artichoke seeds indoors in late winter. Many gardeners recommend a chilling period for the young plant in order to produce buds: temperatures below 50F degrees are adequate for the chilling process. Seeds can also be planted directly outdoors after all danger of frost has passed. Plant in rich organic soil at a depth of 1/2 - 3/4 inch. Seeds will germinate in 14-30 days. In hot weather, these plants require deep soakings of water: water them at the base. When wintering, cut the plants down to 8-10 inches and mulch well.
Sowing rate: 2-3 seeds per plant
Soil: moist and well-drained sand to clay
Planting depth: 1/2 - 3/4 inch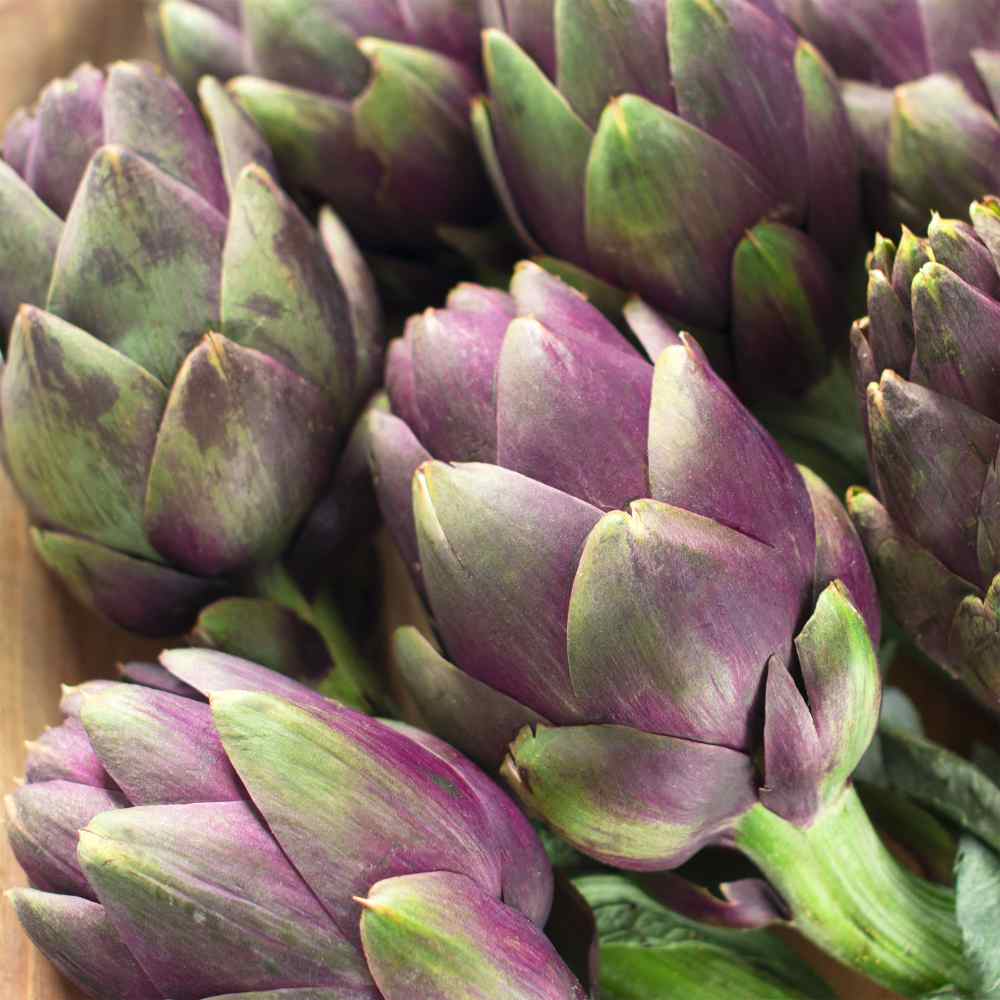 Plant Information
The artichoke is a perennial vegetable plant that grows in USDA zones 7 through 10. It is a member of the thistle family, and grows with a lifespan of 5 to 10 years. There are many ways to use and cook this vegetable.
Bloom color: violet
Bloom season: late summer to early fall
Environment: full sun
Height: 40 inches